In a town in southern Germany, a weight has been lifted for Mheddin Saho. The Syrian, who is blind, has been given a second chance to apply for protection in Germany and is no longer in church asylum.
28-year-old Mheddin Saho has been fighting to stay in Germany for three years. For much of that time, he has been at risk of being deported back to Spain, where he first arrived in Europe on an academic exchange in 2019. Recently, Saho had been effectively sheltering from German authorities under the exceptional arrangement known as church asylum.
Also read: Germany: Blind Syrian seeks refuge in church
This week, the monastery that had been giving Saho protection announced that the Federal Office for Migration and Refugees (BAMF) had finally confirmed that the young man's Dublin period has expired, meaning that responsibility for processing his asylum application defaults to Germany, and he will not be deported.
"No more deportation and no more Dublin," Saho wrote on Facebook.
Deportation threat
Saho spent two periods in church asylum after he was first issued with a deportation order in 2019. He also came very close to being sent back in July that year, when he was actually put onto a plane going to Barcelona. As he was sitting in aircraft, he panicked and was allowed to deboard, he confirmed to InfoMigrants.
A month later, he was threatened with deportation once again. At the time, the elderly couple who sponsored Saho, Gerhard and Gisela Zierer, said they could not believe it. "Mheddin has been living with us since July and became a part of the family long ago," they told the German newspaper Wochenblatt. The couple started a petition, signed by more than 500 people, calling for Saho to be allowed to stay, and they wrote directly to the then interior minister, Horst Seehofer, to demand a stop to the deportation.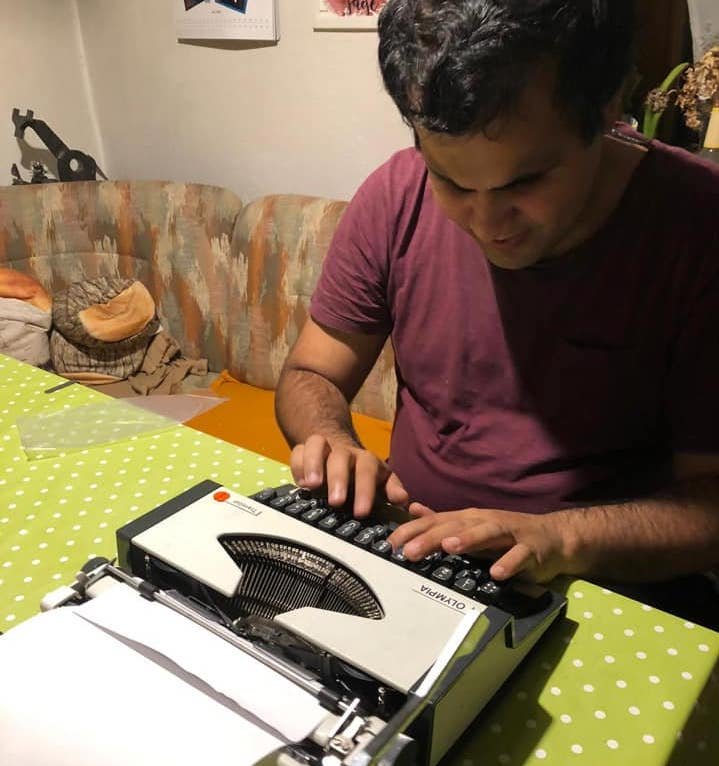 'He has a contribution to make'
The story of 'the blind Syrian' has made headlines in Germany, not just because Saho is blind. According to the Wochenblatt, the young man's professor at the Ludwig-Maximilians-university in Munich, where he has been studying a master's degree in English Studies, was adamant that Saho be allowed to enroll, even though he did not have legal status in Germany. He said the Syrian's proposals for developing methods of teaching and learning foreign languages to blind and vision-impaired people would be extremely valuable to a great many people. On the phone from Bavaria, Saho told InfoMigrants that his plan now is to return to the university and finish his degree.
Saho first came to Europe on a student exchange from Turkey where he had received top marks in English Studies at the prestigious Middle Eastern Technical University in Ankara. His host mother Gisela Zierer told Bavarian broadcaster BR: "He can do so much for Germany. He has a contribution to make, above all for people with disabilities."