Poland's border with Belarus is going to remain a restricted zone until the end of June. Polish Interior Minister Mariusz Kaminski published a draft order to that end on Wednesday.
The restricted zone is part of a state of emergency introduced last September in response to a sharp rise in irregular border crossing from Belarus into European Union-member Poland. Aid workers and journalists are prohibited from entering the zone, which consists of a three-kilometer-wide buffer on the Polish side. 
The erection of the strip with its various fortifications has been met with widespread criticism, as news of events happening in the zone are slow to emerge and difficult to corroborate. In response to this, Poland has recently started to allow journalists to apply for a permit to visit the restricted zone — under strict supervision. Aid workers, however, remain locked out of the area.
Effectively, the restricted border zone also means that the EU's freedom of movement principle is no longer applicable in this region.
Read more: NGOs call on Poland to stop building wall on Belarus border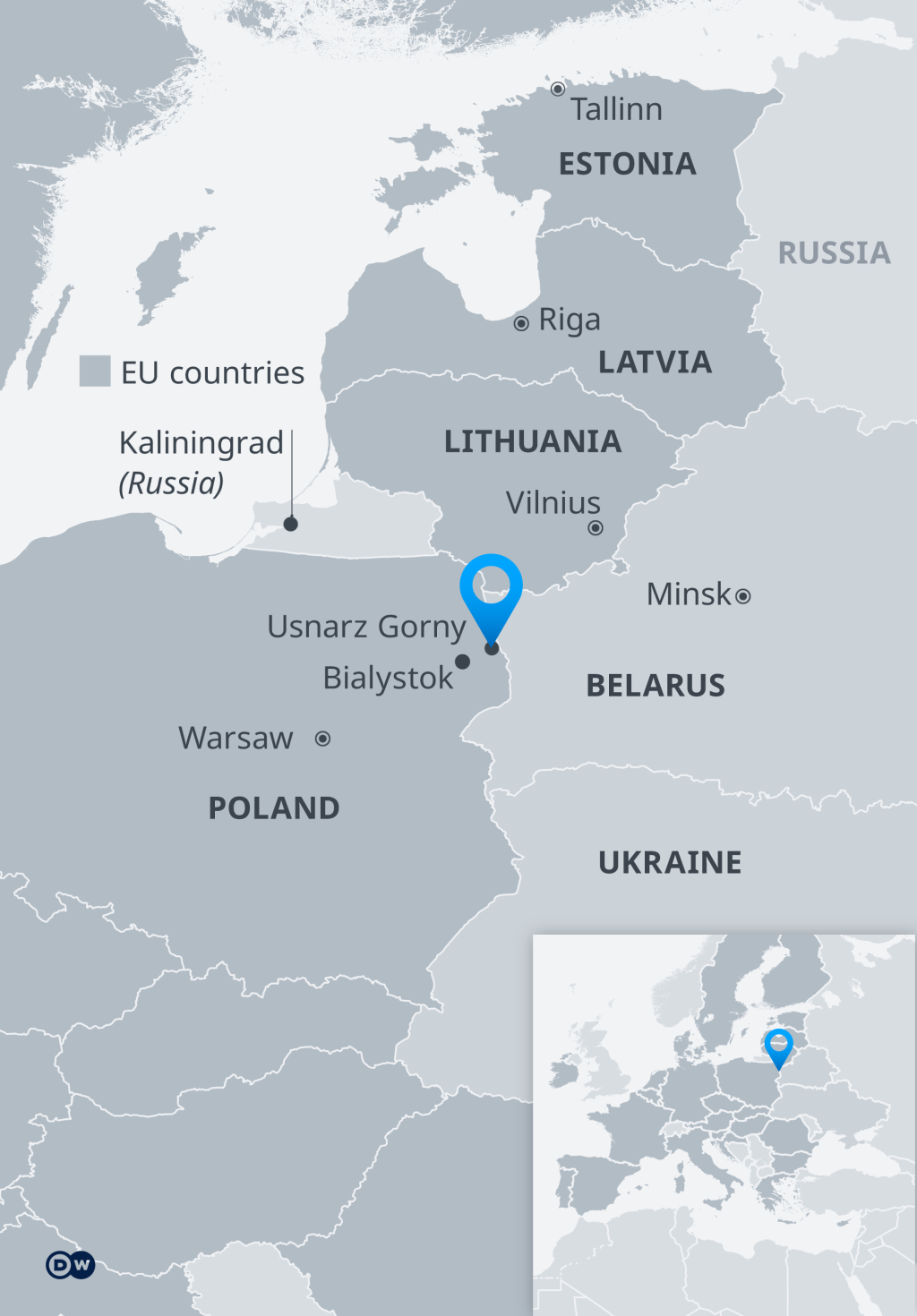 'Hybrid warfare' on EU borders
The provisions under the state of emergency were initially intended to last for three months, but were repeatedly extended under the auspices of various laws, including new legislation in Poland in response to the crisis.
For months, thousands of migrants have been trying to cross the EU's external borders from Belarus to Poland as well as to neighboring Lithuania and Latvia.
The EU has accused Belarusian dictator Alexander Lukashenko of actively importing people from war-torn countries such as Iraq or Afghanistan to Belarus, from where they are encouraged or potentially even pushed to attempt to cross into the EU.
According to various EU leader, Lukashenko is seeking retribution and using migrants as ammunition against the bloc as part of a hybrid from of warfare for sanctions imposed on the country in response to his heavy-handed response to the contested 2020 elections, which Western observers say he lost.
Read more: European countries prepare for refugees from Ukraine
With dpa