Italian actor Germano Gentile has gotten a lot of attention for his starring role in 'Il Legionario'. The award-winning film tells the story of a young police officer who is torn between his work and his family when he's ordered to clear a building occupied by migrants, including his mother and brother.
In 'Il Legionario' (The Legionary), Germano Gentile plays Daniel, a police officer born in Rome to African immigrants, whose squad is ordered to clear the occupied building in which he grew up and where his mother (Felicité Mbezelé) and brother Patrick (Maurizio Bousso) still live. The intense action drama -- the debut feature of director Hleb Papou -- has won a number of awards at European festivals and is premiering in Italian movie theaters on February 24.
Germano Gentile: 'An extraordinary role'
Germano Gentile has been praised for his complex and charismatic portrayal of Daniel. He told InfoMigrants partner ANSA that he felt deeply connected to his character.
"It is an extraordinary role", he said. "[Daniel] is unable to find his identity and almost loses it. He is torn between the job he chose and his family, which nobody knows."
Such a beautiful and multi-faceted role "is infrequent for us Black actors in Italy," he said. "Things have changed a lot compared to when I started, over 10 years ago. Today you can find more beautiful characters, but they are mainly conceived for 20-year-old actors."
He said that in the past, he often had to play "stereotyped parts, from the youth of color who spoke Italian with an accent to the usual drug pushers or bouncers."
However, he said, "today, there is more openness but we need producers who believe in courageous projects like this one."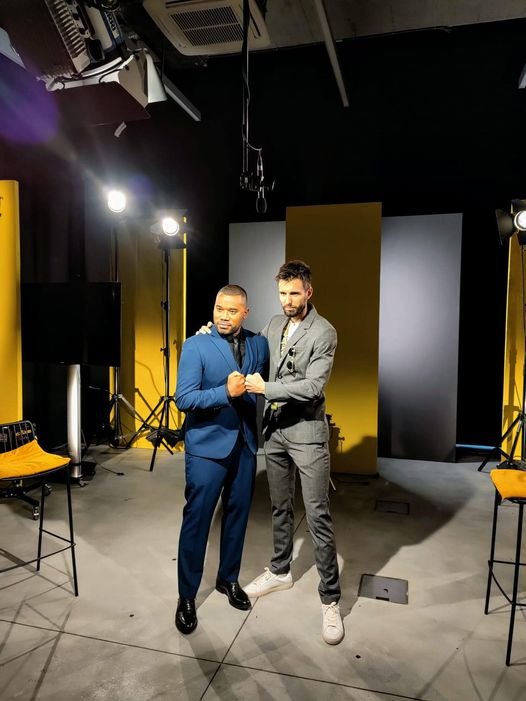 Enduring racist jokes
Gentile was born in 1985 in Brazil, but grew up in the city of Rieti in central Italy, near Rome.
He connects to the part of Daniel even though "we had very different life experiences" because he also had experiences similar to those of Daniel, as a black Italian with migrant parents. Playing soccer for more than 20 years in his home province, he said, "there were few boys of color like me and we grew up listening to certain jokes." He added that "in order to live in that context, you digest them and rationalize... In that way, you are able to smile rather than scream, instead of being at war with everybody."
Life at an occupied building
The movie was filmed in a real occupied building, in Via Santa Croce in Gerusalemme in Rome.
"Those who live there initially eyed us with suspicion, but then we got to know each other and we listened to many memories," said Gentile. "They are people with great dignity... I discovered many things, like their organization which has very strict rules. Those who make a mistake get an admonition and you can also get expelled. It was an absolutely illuminating experience."