As more than 100,000 people have likely started fleeing Ukraine following the Russian invasion, European nations have been quick to respond to the unfolding humanitarian crisis. Ukraine's neighbors in particular are making provisions to host thousands of people. But is it going to be enough? Here's an overview of the latest.
The UN refugee agency UNHCR says that at least 100,000 people are uprooted in Ukraine after fleeing their homes since Russia launched a major invasion operation on Thursday (February 24).
"We believe that some 100,000 people must have already left their homes and may be displaced inside the country, and several thousand have crossed international borders," UNHCR spokeswoman Shabia Mantoo told AFP.
According to preliminary estimates, the invasion could drive up to five million people to flee to neighboring countries. "We are looking at ranges of 1-3 million into Poland for example ... A scenario of 1 to 5 million including all surrounding countries," Afshan Khan, UNICEF's regional director for Europe and Central Asia, told a U.N. briefing in Geneva.
High Commissioner Filippo Grandi meanwhile voiced serious concern at the rapid deterioration of the situation in Ukraine, urging neighboring countries to keep their borders open for those seeking safety and shelter, as Russian military operations resulted in the first casualties of war already.
The Norwegian Refugee Council in January had warned that if the conflict were to escalate to the extent of displacing millions of people, humanitarian groups and governments alike would struggle to meet even a fraction of needs. 
Read more: European countries prepare for refugees from Ukraine
Coordinated EU response
The European Commission said that is is expecting a large number of refugees to ensue if hostilities don't stop. EU Commission President Ursula von der Leyen said that "contingency plans" had been agreed with all eastern EU countries to take in people from Ukraine immediately. 
"They are welcome," von der Leyen stressed. However, amid the chaos in Ukraine's major cities following the Russian invasion, many still remain stranded in places like the capital, Kyiv.
Read more: Thousands of African students are stuck in Ukraine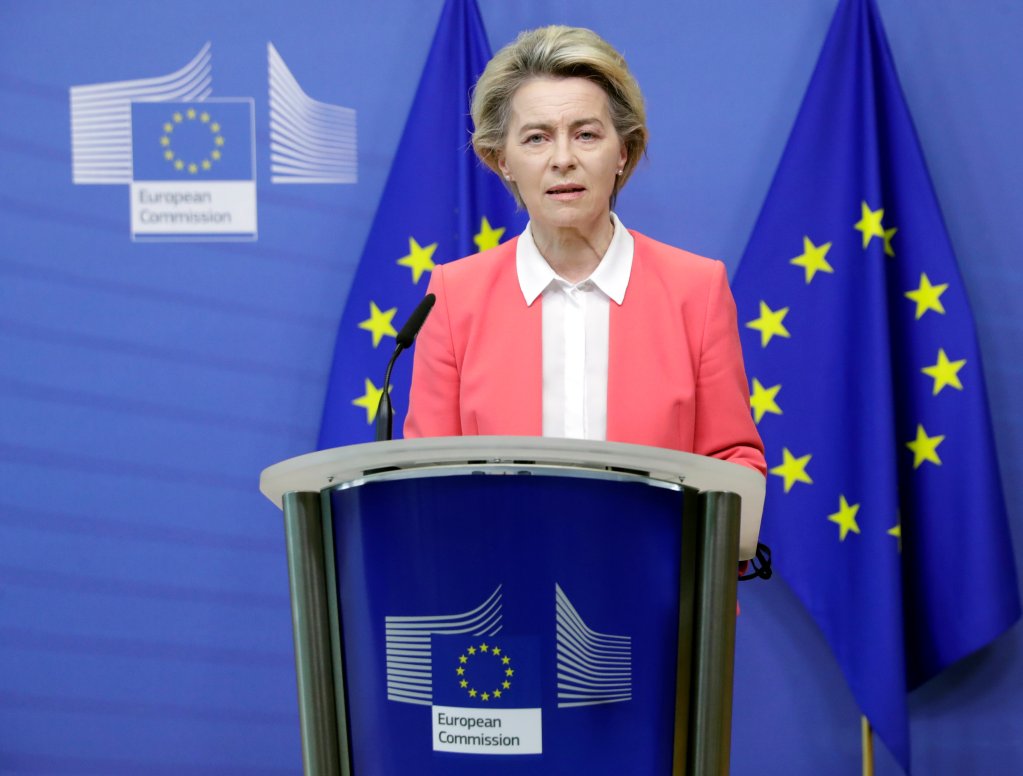 European Commission Vice President Margaritis Schinas told the German daily newspaper Die Welt last week already that according to official estimates, "between 20,000 and more than a million refugees" could pour from Ukraine all the way into the EU if military tensions with Russia escalate; many official estimates have, however, since been adjusted to greater numbers expected.
Ukraine shares land borders with four European Union countries: Romania, Slovakia, Hungary and Poland, as well as a border with non-EU members Moldova to the south and Belarus to the north. Its longest border, however, is with Russia to much of its north and east.
Here's an overview of initial refugee flows on day two into the conflict.
Read more: Foreign students in Ukraine try to flee from gunfire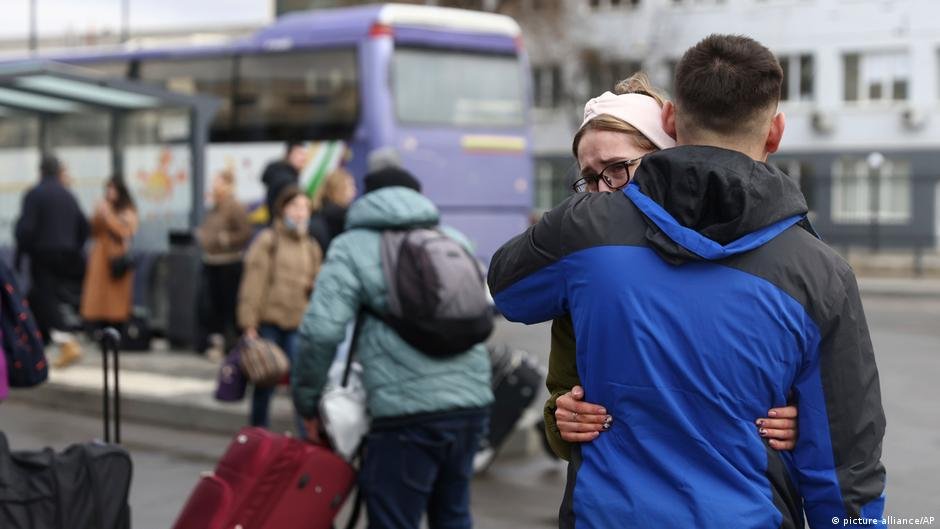 Poland
Thousands are reportedly headed to Poland, and already one day after the invasion, cars were backed up for several kilometers at some border crossings as authorities in Poland mobilized to receive them, offering them shelter, food and legal help. Regular border procedures like COVID-19 testing requirement were eased.
At a major border crossing, in Medyka, Poland, Ukrainians arrived on foot and by car and train and were greeted by Polish authorities and volunteers offering them food and hot drinks, news agency AP reports.
Poland shares a 500-kilometer border with Ukraine. There are an estimated 1.5 million Ukrainians already living in the country.
"Poland is preparing for various scenarios in connection with the tense situation," the interior ministry told AFP on Wednesday, the eve of the invasion. Recognizing that Poland might be hit by the largest number of people presenting as refugees fleeing the war, EU home affairs commissioner Ylva Johansson held talks with several Polish officials, concluding that "Poland is quite well prepared to welcome a lot of Ukrainians if necessary."
She said that the European Commission was ready to provide economic support to Poland if required, in addition to assistance from the EU Agency for Asylum, Europol and the EU's border control agency, Frontex. She added that Poland had already lodged a request for Frontex help if a "large number" of Ukrainians were to arrive.
Read more: Poland readies for possible refugee influx from Ukraine
Moldova
Moldovan President Maia Sandu that more than 4,000 people had crossed the border from Ukraine on Thursday already. She added that her government had set up reception camps.
"Our borders are open for people from Ukraine who need a safe stay or want to pass through," she wrote on twitter.
Prime Minister Natalia Gavrilita added that many of the people fleeing Ukraine wanted to continue to the EU, however, over 100 had applied for asylum in Moldova.
Moldova, however, also declared a 60-day state of emergency. This means that among other things, mass demonstrations are banned for the time being, and the government has additional powers to expel any "undesirable persons" from the country. 
For many Ukrainians, especially those escaping from Kyiv, Moldova is the closest border they can reach, located about 300 kilometers south of the capital.
Romania 
Meanwhile more than 10,000 people have entered Romania from Ukraine within 24 hours, Romanian Interior Minister Lucian Bode said. That is more than twice as many as immediately before the Russian invasion, he said, according to dpa.
Of the 10,624 Ukrainians who entered, 3,660 have since travelled on, including to Bulgaria and Hungary, the minister added. Eleven people applied for asylum in Romania.
UNICEF said it was setting up shelters for women and children along escape routes and expanding its presence in the region.
Romania announced already before the invasion that it was making preparations to host up to half a million potential refugees from Ukraine.
"There are several estimates, but we could receive over 500,000 refugees, that is … the number for which we have prepared alongside the interior ministry and other institutions," Defence Minister Vasile Dincu told reporters on Tuesday already.
Romania, which is one of the poorest EU member-states and also a NATO member, shares 650-kilometer border with Ukraine, and is also located en route for Ukrainian refugees hoping to travel further into Europe from Moldova.
Earlier this February, Romanian Interior Minister Lucian Bode said that authorities were working on a plan which included the erection of temporary mobile camps in northeastern Romania.
Hungary
Through Thursday, Hungarian police reported long queues of cars waiting to enter Hungary at five crossings along its 140-kilometer long border with Ukraine. Hundreds of refugees even came on foot; according to the state-sponsored Hungarian MTI news agency "at least 400 or 500 people" crossed the border into Hungary on foot just on Thursday.
Hungary said it could take care of tens of thousands of possible refugees, adding that it was also deploying troops to its border with Ukraine for peacekeeping purposes and to deliver humanitarian aid.
"We cannot allow any acts of war in western Ukraine to drift into the territory of Hungary," Defence Minister Tibor Benko said.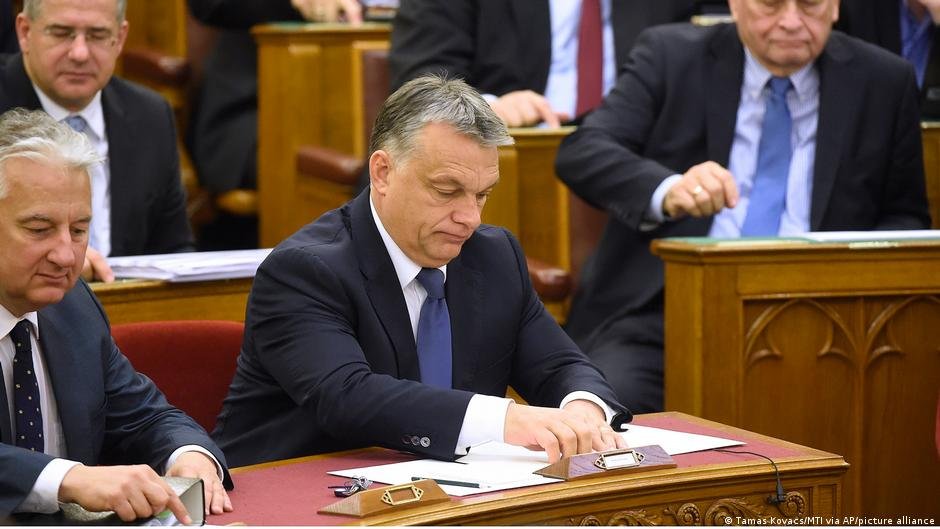 Hungary, whose Prime Minister Viktor Orban is known for his hard stance against migration, surprised the international community with its willingness to step in and host refugees presenting at its border. However, historic ties between Ukraine and Hungary mean that there is a particular affinity between the two countries; Ukraine's Transcarpathia region is home to a 130,000-strong Hungarian community.
Slovakia
Slovakia announced it was prepared to also do its part in response to the crisis in Ukraine. Interior Minister Roman Mikulec told reporters that there were four refugee camps in the country that could accommodate Ukrainians seeking asylum. 
Defence Minister Jaroslav Nad added that there were "plans ready for possible refugee pressure on the Slovak-Ukrainian border. If the situation requires it, we can also use the existing accommodation facilities of the ministry of the interior and other ministries."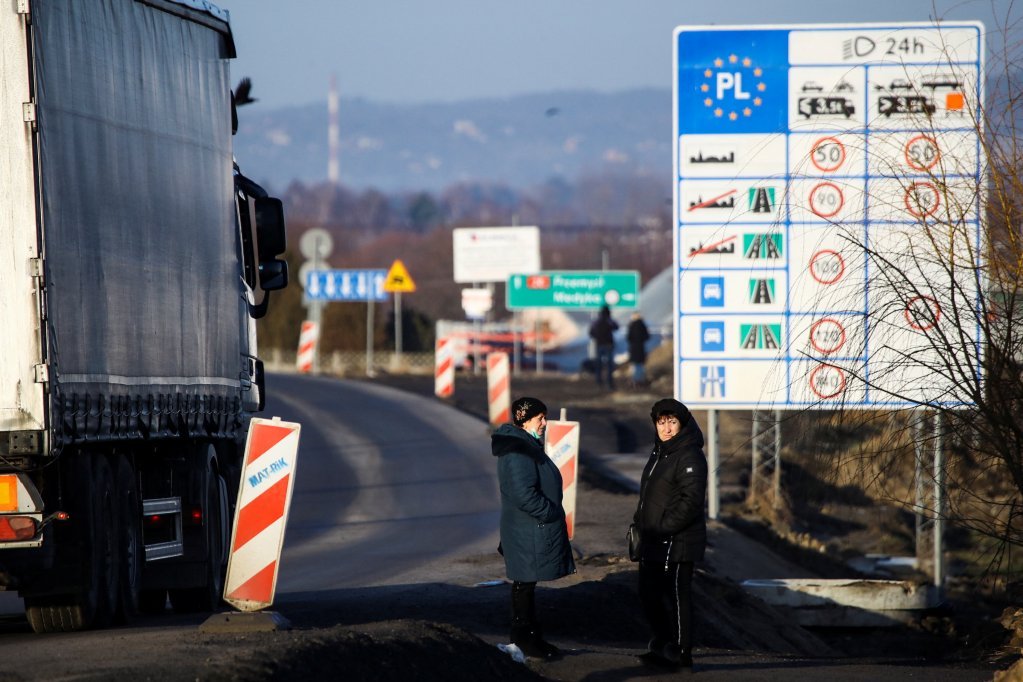 Belarus
There are no reliable reports with regard to the situation along Ukraine's border with Belarus to the north. Belarus, a country that is closely aligned with Russia, is unlikely to receive many refugees fleeing the conflict in Ukraine. 
Also, Belarus' state-controlled media may be firmly discouraged from reporting on the humanitarian situation on the ground in Ukraine in a bid to bolster support for the Russian invasion.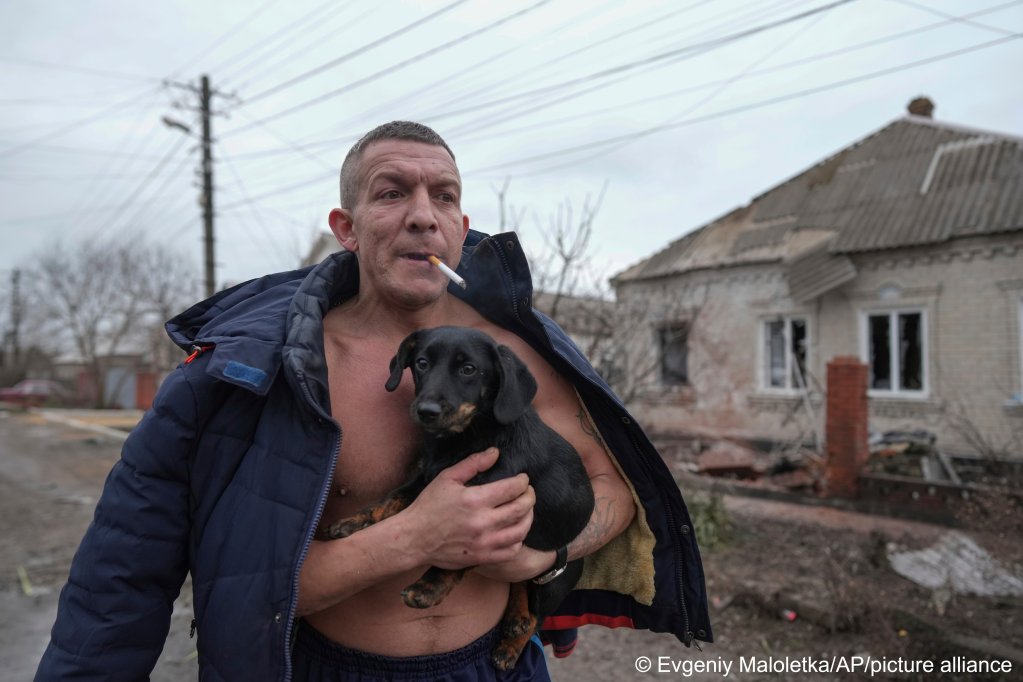 Germany
Germany has become a prime migration destination since its largely welcoming response to the so-called refugee crisis of 2015 and 2016. The central European nation shares an immediate border with Poland, from where Ukrainian refugees may want to enter the country. It is also just few countries removed from other potential transit states that could see Ukrainians fleeing war pass through.
Germany's federal states announced that they are now taking preventive measures to be prepared for taking in refugees. The states of Lower Saxony, Mecklenburg-Western Pomerania, Brandenburg and Berlin in particular were busy making contingency plans.
Brandenburg and Mecklenburg-Western Pomerania especially vowed to "do their part" and work closely with neighboring Poland, which is expected to host the highest number of war refugees from Ukraine. Due to the escalation of the crisis in Ukraine, Mecklenburg-Western Pomerania said it had also stopped deportation proceedings of Ukrainian nationals who were not allowed to remain in Germany.
But even German states further removed from the Polish border have started to step up their involvement in the crisis response. The southwestern state of Baden-Württemberg said its leadership was is permanent exchange with the Federal Interior Ministry and other states.
Federal Interior Minister Nancy Faeser and her state-level counterparts from the states had joined forces on Thursday for an initial analysis of the situation.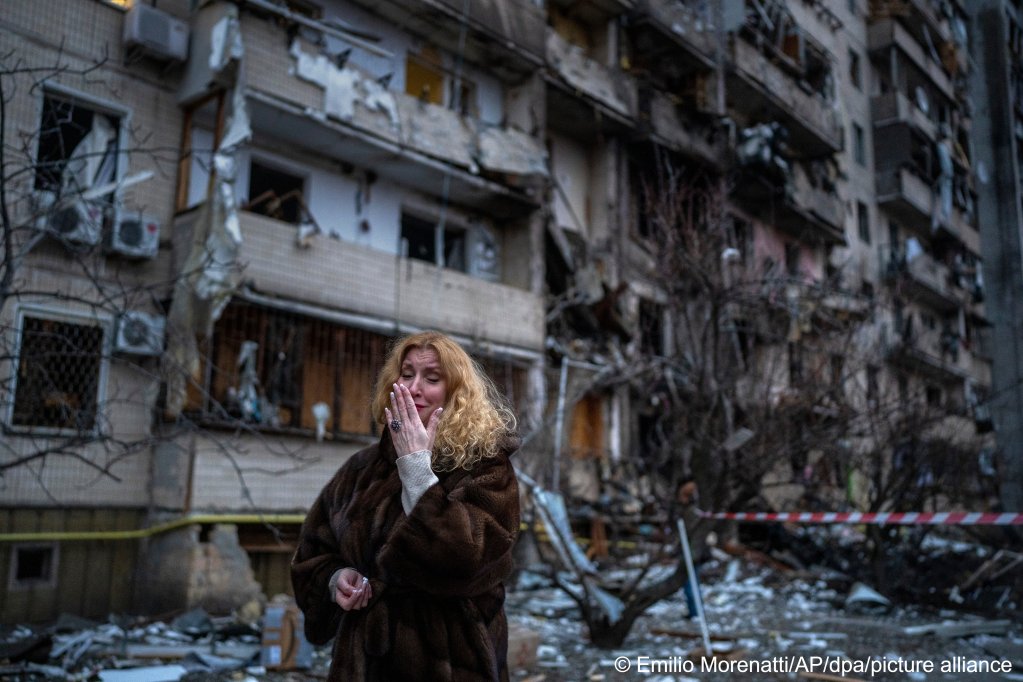 With dpa, AFP, Reuters