At least nine migrants have died after their boat capsized off the Tunisian coast, the country's defense ministry has said. Nine other passengers were reportedly rescued.
On Monday (February 28), nine migrants drowned after their boat capsized off the coast of Tunisia as they were trying to reach Europe, the Tunisian defense ministry said.
Navy and coast guard patrols recovered the bodies of the migrants -- "citizens of various African countries" -- off Al-Mahdia province on Tunisia's central-eastern Mediterranean coast, located only 130 kilometers west of the Italian island of Lampedusa.
Nine other passengers were rescued, the ministry said in a statement, which did not specify how many people were believed to be on the boat. Searches were still underway Tuesday morning.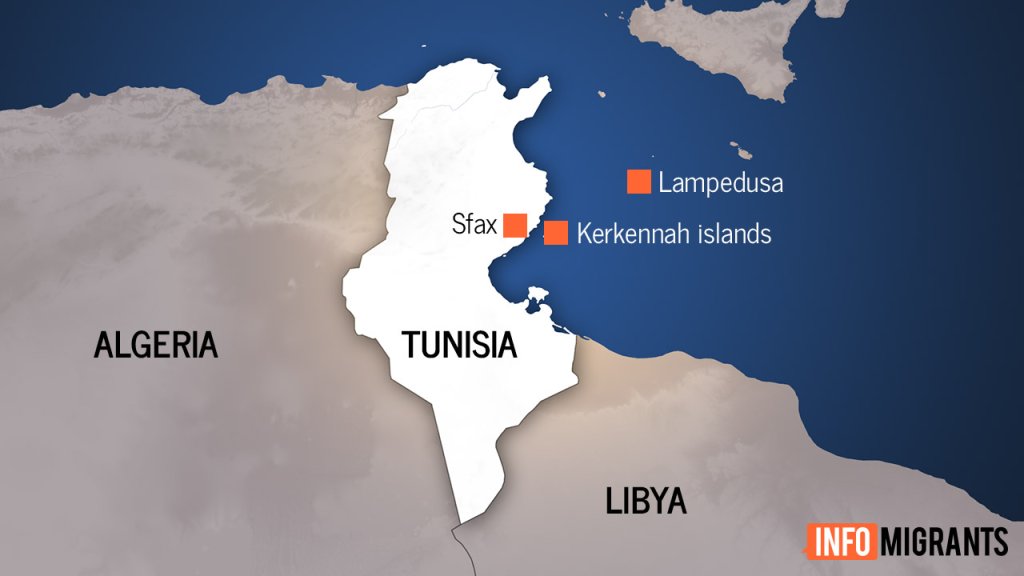 The boat had left the port of Sfax, some 100 kilometers south of Al-Mahdia, in the night from Sunday to Monday, according to the ministry.
In February, the Tunisian navy rescued 163 migrants off the country's east coast. The group reportedly included women and children.
Also read: Tunisia sets up air bridge to repatriate students in Ukraine
From northern Africa to Europe
Italy is a major destination for migrants fleeing to European territory by boat from Tunisia and neighboring Libya.
Departures have surged since revolts in both countries toppled their respective leaders in 2011, news agency AFP reported, with a record 181,000 people arriving in 2016. Last year, more than 67,000 people arrived in Italy by sea, according to UNHCR data.
While many of the migrants are from sub-Saharan Africa, Tunisians have increasingly also set out on the dangerous journey. According to the latest figures published by UNHCR, Tunisians were the third-largest group by nationality in January behind Egyptians and Bangladeshis.
At the same time, many crossing attempts are thwarted: According to statistics from the Tunisian Forum for Economic and Social Rights (FTDES), an NGO that monitors migration issues, the Tunisian coast guard intercepted around 19,500 migrants in the first nine months of 2021.
Rights groups have called the central Mediterranean the world's deadliest migration route. According to estimates by the IOM's Missing Migrants Project, some 1,500 people drowned in the central Mediterranean last year while trying to reach European shores. The real number is likely a lot higher.
Also read: Selfies on the sea: Tunisian influencers go viral with videos of Mediterranean crossing
with AFP, AP, Reuters