While many Bangladeshi migrants were able to flee from Ukraine after Russia invaded the country, some are still stuck in the country and fear for their lives. InfoMigrants spoke to people who had been given deportation orders and are now stuck inside detention centers.
"We have been listening to the sound of bombing every few minutes from our room. There is a military airfield near our detention center. Russia has been trying to destroy it," Taher Ahmed (pseudonym), a Bangladeshi migrant who has been held at a detention center in the Ukrainian city of Mykolaiv, told InfoMigrants by phone.
Ahmed said he and another Bangladeshi citizen named Jahirul Islam are among nine migrants forced to stay in the center even after the war started more than a week ago. He also claimed that police had beaten them up when they tried to leave the camp last week to flee to Poland.
Ahmed has shared with InfoMigrants several video footage of bombing and fighter jets flying around the area that he filmed from the detention center with a smartphone.
The southern Ukrainian city came under attack by the Russian forces on the night of February 26, 2022, but met fierce resistance by the Ukrainian troops. The battle has been going on since then.
"Our life is at risk. Please help us to get out of here," Ahmed said.
Also read: From Ukraine to Poland: Refugees at a crossroads
Over a hundred migrants stay with Ukrainian soldiers
In the Ukrainian town of Kivertsi, around a hundred migrants are staying at another detention center which was converted to a military base recently, according to Bangladeshi and Indian citizens who are detained there.
"Russia has been particularly bombing military bases. That's why we have been living in constant fear of getting bombed. They have confined us here," Riadh Malik, a Bangladeshi migrant told InfoMigrants, adding: "We are among over a hundred migrants from countries including India, Pakistan, Afghanistan, and Arab countries."
"Women and children are also staying at the camp," he added.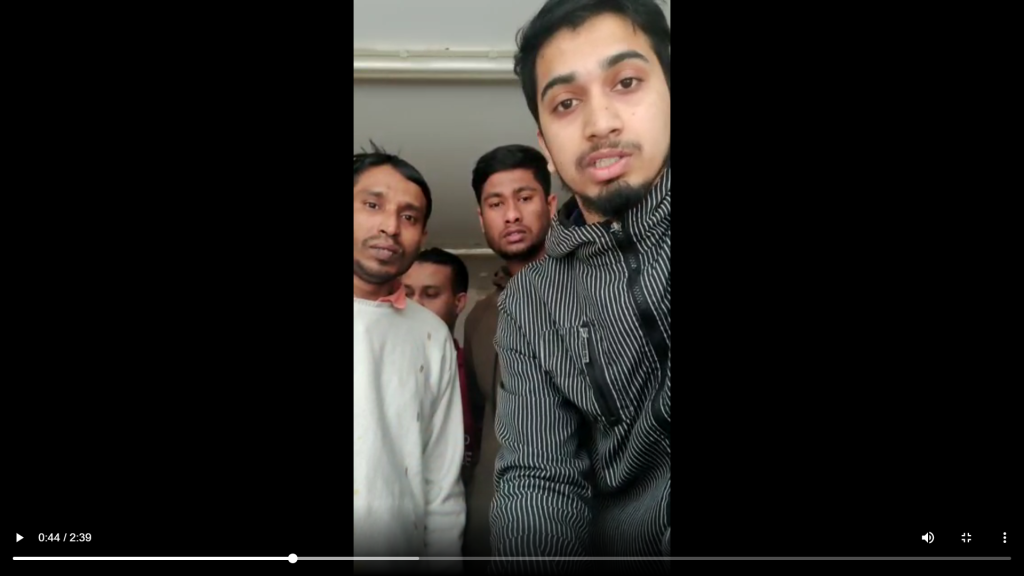 Arif Hossain (pseudonym), a migrant from India, who came to Ukraine as a student two years ago but was forced to move to the detention center later, said that he saw several tanks on the nearby street.
"We have three hostels here. They have taken out migrants from two of them and put soldiers there. All the migrants have been staying in a hostel since last week," he said.
"The lights are switched off at night, and ten to fifteen migrants have been forced to stay in a room now where four people can stay in a normal situation," Hossain added.
The migrants who talked to InfoMigrants from the camp over the phone claimed that over a thousand Ukrainian soldiers have been staying there with them now.
The migrants want the authorities to release them to flee to Poland, a European Union (EU) member state, not very far from Kivertsi.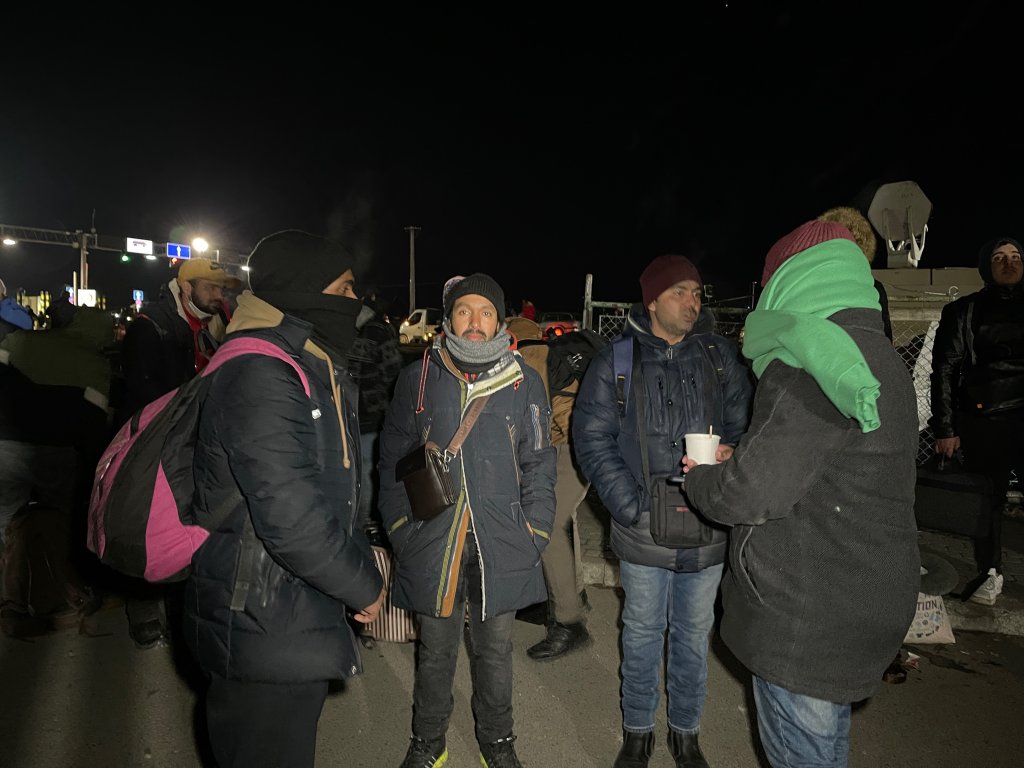 Bangladeshi authority was not 'aware of them'
Sultana Laila Hossain, the Bangladesh ambassador in Warsaw, has been coordinating her government's effort to rescue its citizens from Ukraine.
"532 Bangladeshi citizens have left Ukraine as of Wednesday (March 2) morning. Some others also left in the past two days. I am yet to get the total figure," she told InfoMigrants.
When asked about the migrants in Mykolaiv and Kivertsi, the ambassador said that she was not aware of them and that nobody informed her about them before.
"We have been trying to rescue Bangladeshi citizens who have contacted us or we were aware of. Anybody can contact us for help," she explained. She estimates that 1,000 to 1,500 Bangladeshi citizens stayed in Ukraine before the war began. 
"We are trying to take some Bangladeshi citizens to Russia from Ukrainian cities of Sumy and Kharkiv today as they are close to the Russian border," Laila told InfoMigrants.
"Bangladesh embassy officials have also been roaming around the Poland-Ukraine border checkpoints to help citizens come to Poland," she added.    
Also read: Ukraine, eastern EU states accused of discriminating against non-Ukrainian refugees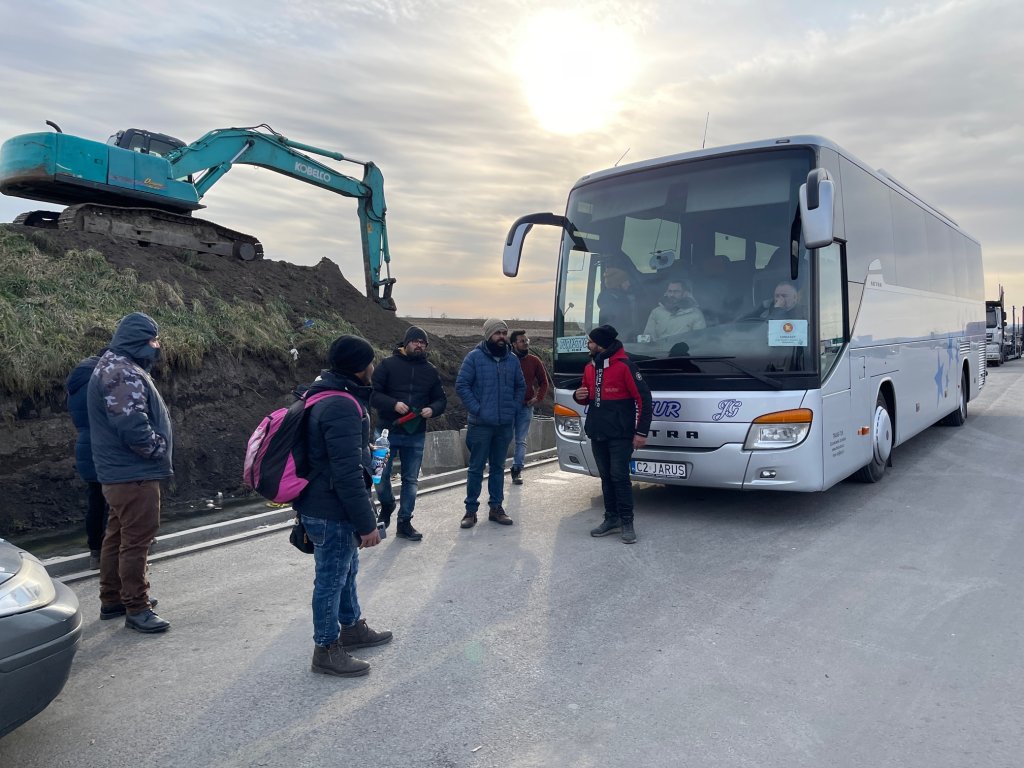 Migrants mainly use Medyka border crossing
Although the Ukrainian authorities have released irregular migrants from different camps, it's not clear why some detention centers are still holding them.
Md. Ryhan Hossen, a Bangladeshi translator who worked with the Ukrainian authority before fleeing to Poland last week, told InfoMigrants that he had met with several Bangladeshi migrants who were detained in the camps in Ukraine but released after the Russian attack on the country.
"I have talked to several Bangladeshi migrants who came from a detention center near the Belarusian border with Ukraine over the past few days. All of them came to Poland through the Medyka border crossing as the Polish border authority was allowing migrants to cross the border even without having proper documents," he said.
Hossen, who has been working as a volunteer to help refugees at the border since last week, said that the embassy officials of his country help migrants whenever they face any problem in crossing the border.
Most of the Ukrainian refugees fleeing the brutal Russian invasion use the Medyka border crossing to enter Poland. The second-largest European country has a roughly 500-kilometer border with Poland. It's estimated that 300 to 500 Bangladeshi citizens have used the crossing to take shelter in Poland.
Also read: Eyewitness: Thousands of Ukrainians cross Polish border