Daniel Merla is a priest in the small town of Siret, on the Romanian side of the border with Ukraine. An estimated 70,000 people have fled here since the Russian attack on Ukraine started on February 24. Every evening, Merla swaps his religious attire for that of a humanitarian to assist displaced Ukrainians. He has found himself crying every day, he says.
Daniel Merla puts his navy blue coat over his black cassock, then climbs into his car. As he has done every evening since February 25, the priest drives to the border post of Siret, only a few kilometers from his house. This is where thousands of displaced persons have been fleeing to seek refuge on Romanian soil for the past 10 days. According to the authorities, more than 70,000 people have passed through this checkpoint, about half of the 140,000 arrivals recorded throughout Romania.
Read more: Romania's small border town of Siret is mobilizing to help new arrivals from Ukraine
On the evening of March 5, the 37-year-old Orthodox priest parks his vehicle on the muddy ground of a makeshift parking lot, set up behind the tents of the humanitarian workers. He greets his fellow priests gathered under a shelter erected along the road and takes a young man with him to act as interpreter with the Ukrainians.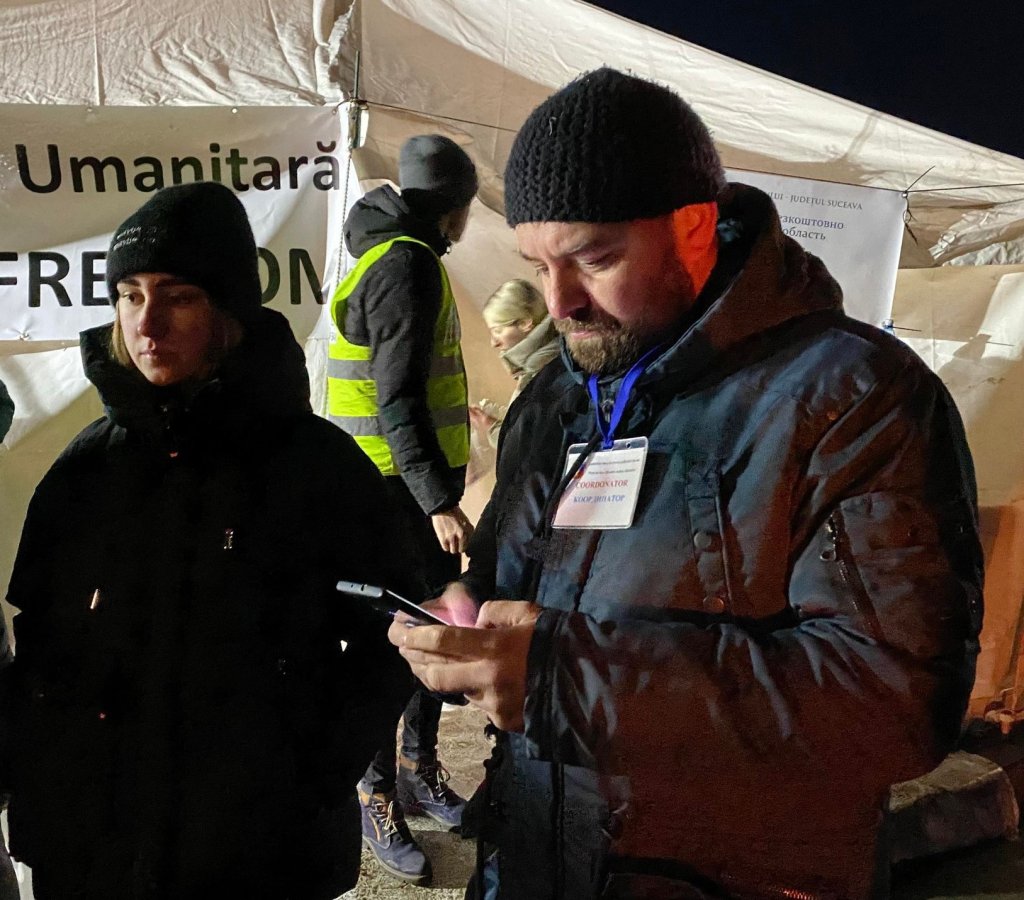 Walking fast, Merla gets as close as possible to the checkpoint. He doesn't waste a minute and rushes towards a group to offer them his help. "Did someone come to pick you up? Can I drop you somewhere?" he asks two women, accompanied by two young children, who are taking their first steps in Romania. The man of the cloth grabs their suitcases, takes them to his car and drops them off at the entrance to the town of Siret, where a cab is waiting.
'I can't stay at home with my eyes shut'
A few minutes later, he is back in the border area. As soon as he gets out of his car, he calls out to a woman and her five-year-old son. The mother, from Irpin, near Kyiv, has been waiting near a tent for several minutes and does not seem to know where to go. She has to take a plane the next morning to Istanbul to meet friends. But she is looking for a place to spend the night.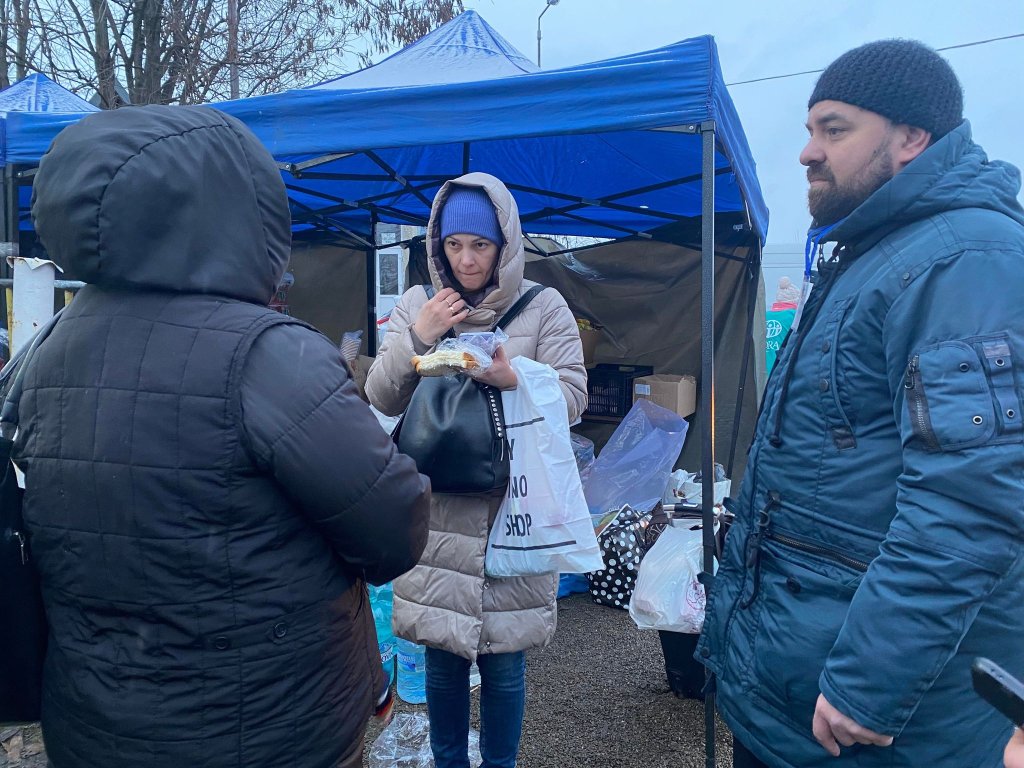 "Come to my house, I have a room at your disposal," the priest says. The woman accepts, relieved to be able to sleep in the warmth. The wife of the Orthodox priest welcomes the mother and her son and will take care of them while her husband assists other people. That night, two other families will also be staying with the couple.
Read more: Single mothers, speeding cars: Ukrainian refugees flee west to Romania
Every evening, it's the same routine. Merla transports a dozen distraught refugees to their meeting point (buses, cabs), to the homes of relatives, or to emergency shelters. When they need it, he also provides them with a roof. "I can't stay locked up at home and close my eyes and pretend this crisis isn't my problem," says the father of 10-year-old twins. "I'm not doing it because I'm a priest, but simply because I'm a citizen like any other, affected by this tragedy."
'I thought I was stronger'
Merla's nights are now punctuated by these trips back and forth. He has allowed himself only one day off since the beginning of the crisis. It was a crucial respite given the powerful emotional pressure he is experiencing. The priest is not used to seeing these families torn apart by war.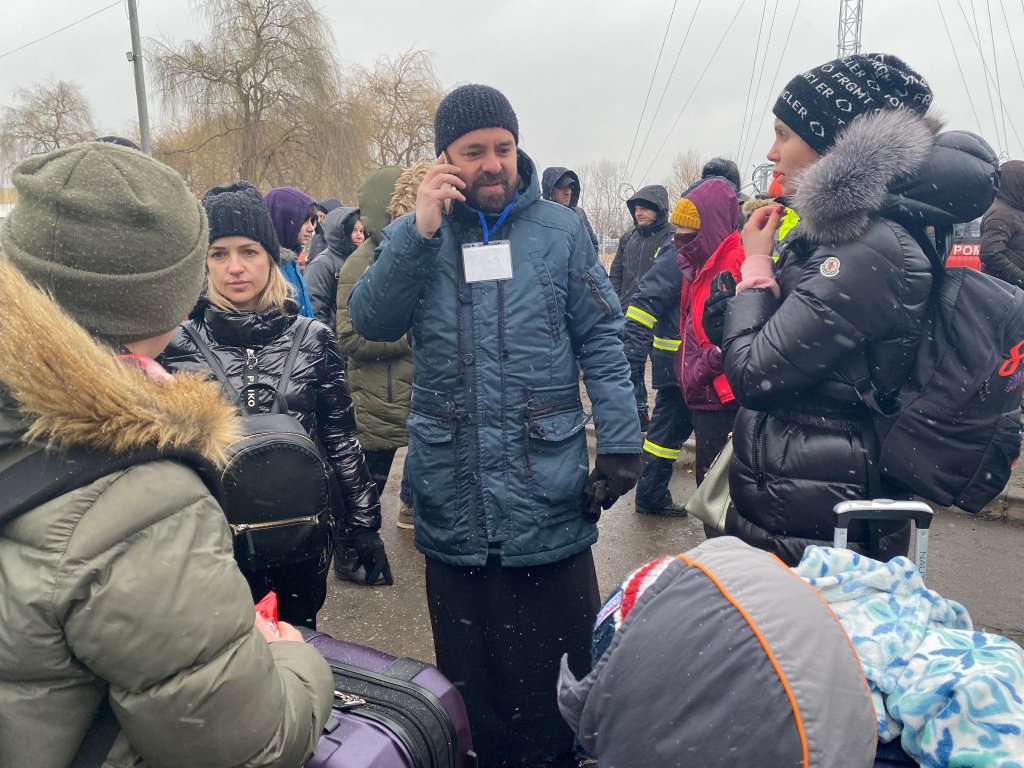 The hardest part is hearing the cries of children disembarking in Romania, after several hours of waiting in the cold and snow. "You see that, it's very hard to deal with," Merla says, pointing to a baby huddled in a stroller who is crying out beside him. His mother tries to calm him by rocking him, to no avail. "I thought I was stronger and could handle it. But the more the days go by, the harder it is. I hadn't cried in years and now I find myself crying almost every day."
Thankfully, there have been at least some nice surprises. On the first day, he took a woman with her two children into his home. The next morning, her husband had managed to cross the border and knocked on Merla's door. "He was dressed like me. I understood that he was a priest in Ukraine. It was a very emotional moment," he recalls. The family is now in Berlin, Germany, but Merla remains in contact with them.
On Saturday night, Merla will return home a little before midnight, after spending six hours at the border. The next morning, he will give a mass in his church in Siret in honor of the Ukrainians.
Leslie Carretero, InfoMigrants special correspondent in Siret, Romania.
The original French version was published on March 7, 2022.