After repeated criticism of living conditions at a migrant camp in Cyprus, the President of the eastern Mediterranean island nation has admitted shortcomings and promised to improve the situation. A growing number of migrants are arriving in the Republic of Cyprus from the Turkish-administered northern part of the ethnically split island.
The president of Cyprus pledged Monday (March 14) to make conditions at an overcrowded migrant camp "more humane'' following criticism that the living arrangements for more than 350 unaccompanied minors there were inadequate, news agency AP reported.
After a brief visit to the Pournara camp on the outskirts of the capital Nicosia, President Nicos Anastasiades said that any "deficiencies'' at the camp resulting from an influx of migrants will be "dealt with accordingly," according to AP.
"Intensive efforts are being made to address the existing problems," Anastasiades said via Twitter.
Last week, the Cypriot commissioner for children's rights, Despo Michalidou, called conditions at the camp "miserable" and "unhygienic", claiming migrants staying at the facility are not getting enough food and don't have enough bathrooms. The migrants themselves also accused authorities of breaking a promise to relocate them. The interior ministry rejected these claims.
Michalidou's comments came after a visit to the facility prompted by a protest of a group of about 30 young migrants.
Rights groups and observers have repeatedly criticized Cypriot authorities for, among other things, squalid conditions in the overcrowded Pournara camp -- where 36 people were recently injured due to stabbings and riots between migrants --, for building a barrier along the buffer zone to prevent people from crossing over and for allegedly pushing migrants back at sea.
Also read: EU, Cyprus strike 'milestone' deal on asylum seekers
Highest per-capita asylum rate
President Anastasiades said difficulties were to be expected given that nearly 5% of the island nation's population are asylum seekers, news agency AP reported.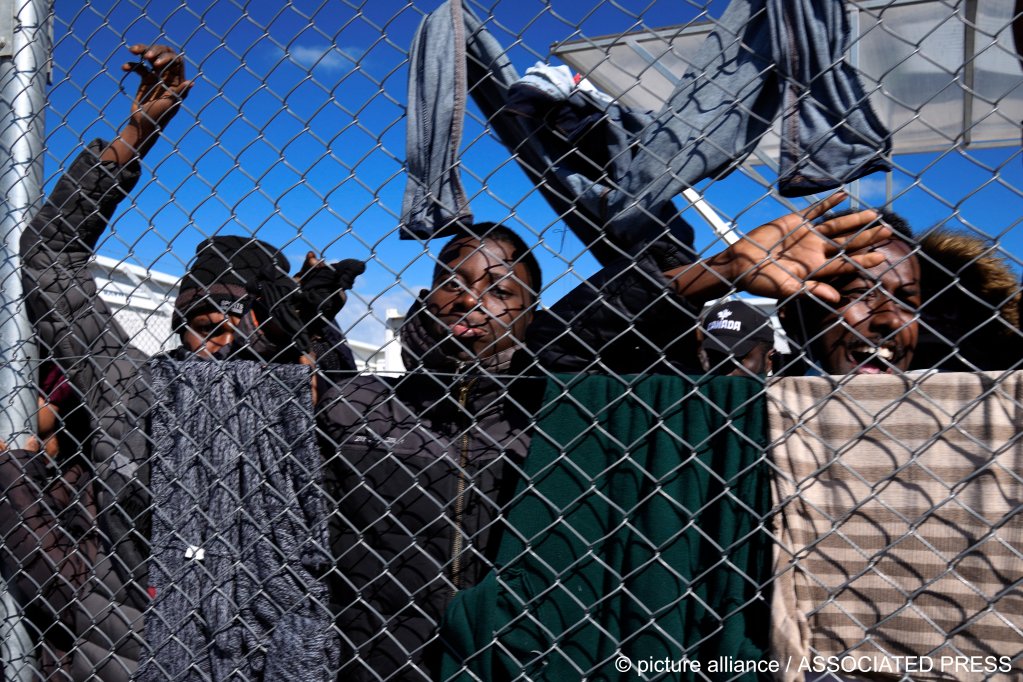 The Republic of Cyprus (RoC) has seen a spike in irregular arrivals in recent years along with one of the highest first-time asylum seekers per capita rate among all 27 European Union member states (relative to the countries' population size). In 2020, the country of 1.2 million people topped the list with 8,448 first-time asylum requests per one million residents.
According to AP, Interior Minister Nicos Nouris on Monday (March 14) announced that 92 of the 356 children at Pournara have already been relocated to hotels while accommodation for another 150 will be found soon. He said the overcrowding at Pournara will be alleviated once the migrants are transferred to a newly-constructed reception center 50 kilometers south of the capital Nicosia.
On Saturday, Nouris' ministry announced on Twitter that 72 unaccompanied minors were transferred to a "specially designed space" at the Henipa Hotel in Larnaca, a port city in southern Cyprus.
On the same day, the UN Refugee Agency in Cyprus (UNHCR) tweeted that some 90 children had "completed all procedures from Pournara [and been transferred to] shelters and hotels."
Cyprus has been divided along ethnic lines since 1974, when Turkey invaded following a coup widely seen as an attempt to prepare the island for a political unification with Greece. The Turkish-administered northern side declared independence nearly a decade later, but only Turkey recognizes it and maintains more than 35,000 troops there, news agency AP reported in July 2021.
Read more: EU, Cyprus strike 'milestone' deal on asylum seekers
Uptick in arrivals
So far this year, more than 2,100 migrant arrivals were recorded in the RoC, according to the UN refugee agency, the vast majority of them by land. Last year, more than 12,300 people arrived, more than four times as many as in 2020.
The government of the RoC accuses Turkey and breakaway Turkish Cypriot authorities in the north of orchestrating the arrival of migrants from sub-Saharan Africa, Asia and elsewhere to seek asylum on the island, AP reported.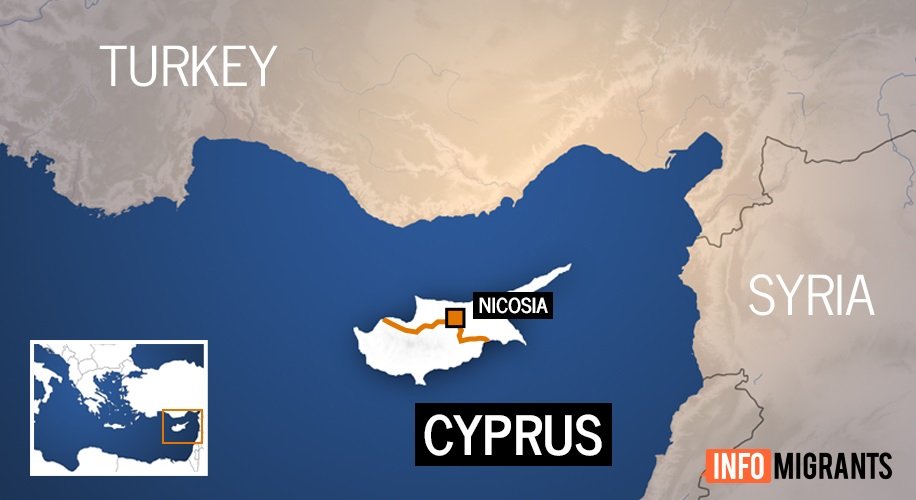 Cypriot officials say 85% of all asylum applicants first arrive in the north and cross the porous, United Nations-controlled buffer zone to seek asylum in the south. The EU has pledged to help the Cypriot government cope with its migration issues.
The UN-patrolled buffer zone -- a ceasefire line that divides Cyprus into the northern and southern parts -- is some 180 kilometers long, up to eight kilometers wide and fortified in places with wire fences. Migrants and refugees seeking to go from the northern part of the island to the RoC need to cross it.
In mid-February, three-year-old twins were found in the buffer zone after they had been separated from their parents.
With AP