Turkish newspaper Hürriyet has reported that at least 246 irregular migrants have been detained in three separate "security operations" across Turkey.
The first operation resulted in the apprehension of 73 mostly Afghan migrants who were "hiding inside a truck".
That's according to the oldest current English-language daily in Turkey, Hürriyet Daily News, citing Turkish news agency Demirören. Turkish police also detained two people for allegedly being involved in human trafficking, according to Hürriyet, which didn't say when exactly the operation took place.
"Turkish gendarmerie teams in the Aegean province of Izmir were tipped off that a group of foreign nationals would be dispatched to the province's coasts by trucks," Hürriyet reported. Security forces stopped the truck on a highway with the help of a drone.
The second operation, which Hürriyet said took place a day later, also came after a tip-off. Turkish police reportedly apprehended 76 Afghani, 39 Iraqi, eight Iranian, eight Egyptian, 15 Syrian and three Yemeni migrants walking in scattered groups, also in the Izmir province.
Following routine procedures, the migrants were brought to the 'Provincial Directorate of Migration Management,' Hürriyet reported.
Also read: Turkey relocates Syrian residents in the capital after anti-migrant riot
Key migrant route
The third operation, in Turkey's southeastern province of Kilis, was prompted by a "notice that a group of immigrants had entered an olive grove and a house," according to Hürriyet.
Authorities "held" 24 Syrian nationals and arrested three suspects allegedly organizing the migrant smuggling.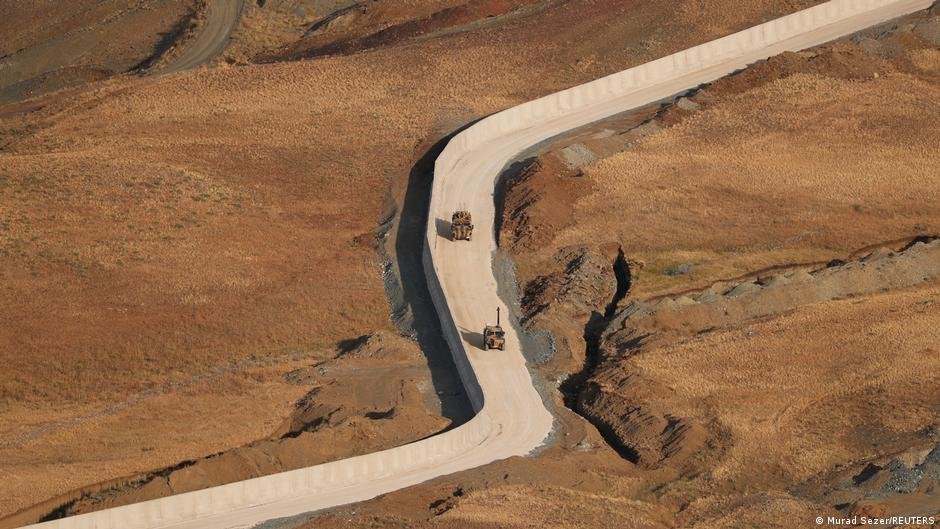 Turkey is a key transit point for migrants from Syria, Afghanistan and elsewhere who want to reach Europe, especially those fleeing war and persecution. Already hosting more than four million mostly Syrian refugees, the Turkish government tries to curb the number of those arriving without papers.
Among other things, it is currently building a 243-kilometer concrete wall along its 534-kilometer border with Iran.
Also read: Turkey claims 16 migrants found dead near border with Greece