In Poland, officials have begun seeing signs that gangs may be preying on vulnerable women and children fleeing the war in Ukraine.
On Tuesday (March 15), Marcin Wiacek, the Polish human rights ombudsman, visited the Polish-Ukrainian border to discuss trafficking risks with members of the Polish border guard.
The Polish government fears that with more than three million people already fleeing war in Ukraine, and numbers increasing by the day, that trafficking gangs will see an opportunity to prey on vulnerable women and children.
According to the news agency Reuters, Wiacek said in a press conference that police officers "are very conscious of these risks and we've already had instances where there was a suspicion of such situations."
Also read: Women and children fleeing Ukraine at risk from human traffickers
Be careful!
These fears are also being echoed in neighboring country Germany. Volunteers working in Berlin's Hauptbahnhof (Central Station) to welcome Ukrainians as they arrive and direct them towards help also told the BBC on Wednesday that there had been instances of some people who were offering accommodation for questionable reasons and that security needed to be tighter.
The German Federal Police (Bundespolizei) have also warned Ukrainians of the potential dangers facing them. In a tweet they said that in the central station there were people who were posing as officials offering accommodation. They asked people to go to the police if someone offered them money and a place to stay, or seemed suspicious, and to only trust official people.
In a Polish border town, Prezemysl, close to the Ukrainian city of Lviv, aid workers told Reuters that they were "concerned about seemingly generous offers of housing abroad being offered to refugees."
The head of one NGO working in Prezemysl, Ihor Horkiv, who runs the Union of Ukrainians in Poland, said that he knew of at least one case where police had had to intervene after a Ukrainian woman had been given a plane ticket to Turkey.
When Ukrainians first began streaming in to neighboring countries, the authorities were not able to verify all the offers of transport and help which were being made, but as the situation has progressed, more preventative measures are being put in place, reported Reuters.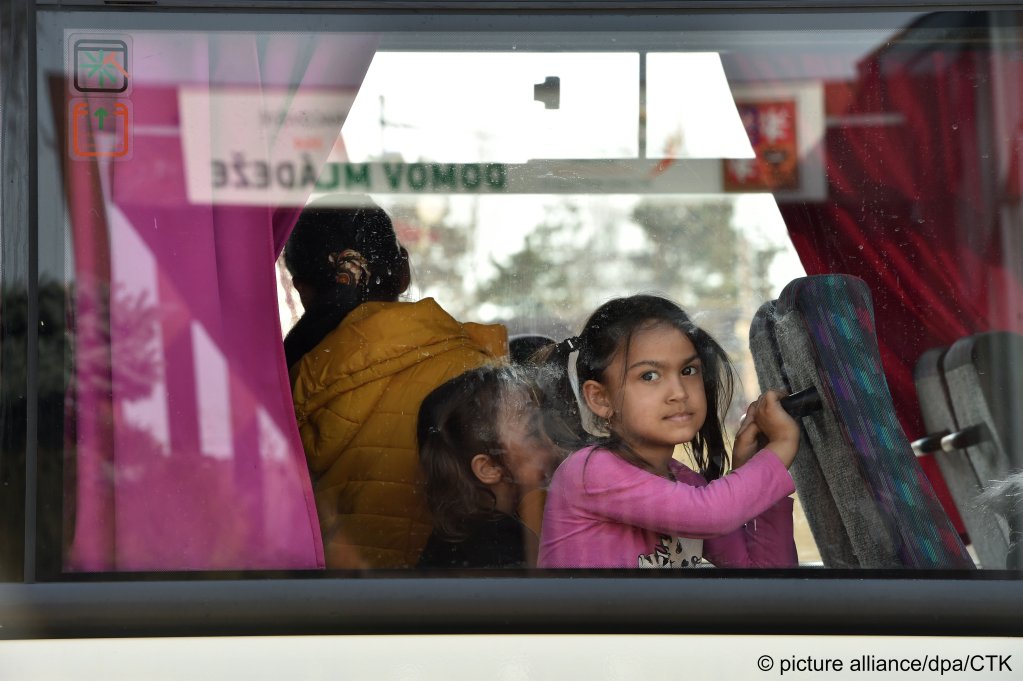 Preventative measures
Lists of these measures are now being circulated by the authorities and aid groups in several languages. One of the precautions, reports Reuters, advises Ukrainians to "take a selfie" with the person offering help. "If they refuse, don't go with them!"
There is now also a phone app, which is busy registering drivers and those traveling with them. According to the mayor of Prezemys, Witold Wolczyk, "around 20,000 people have so far used the app," wrote Reuters.
Once people are registered, authorities are able to track whether they arrive at their destination. "It gives a certain sense of security to the refugees," Wolczyk said.
The head of an anti-trafficking NGO based in Warsaw, La Strada, told Reuters that although she knew of "no confirmed cases of people having been trafficked," offers abounded online. Irena Dawid-Olczyk said that people should watch out for offers which seemed too good to be true, like promises of jobs, a place to live in a warm climate, or offers which specified the ages of children they were willing to take in.
Dawid-Olczyk added that these things could be attractive to people facing an "uncertain future."
Trafficking preys on vulnerability
Trafficking gangs tend to prey on vulnerability. Poverty is just one of the factors which could push people into being more vulnerable to being trafficked. Those fleeing war, violence or an unstable situation are also prime targets.
People from Ukraine and the other former Soviet Republics have been targets for sex traffickers for years. A report from the UNODC (UN Office on Drugs and Crime) published in 2006, already highlighted Ukraine as a source country for traffickers.
According to the UNODC report, most of those who are trafficked from the Balkans, the former Soviet Union and Central Europe are recruited by people known to them. A study in 2004 by Tatiana A. Denisova found that 11% of women trafficked from Ukraine were trafficked "with the active cooperation of their husbands," the UNODC report says.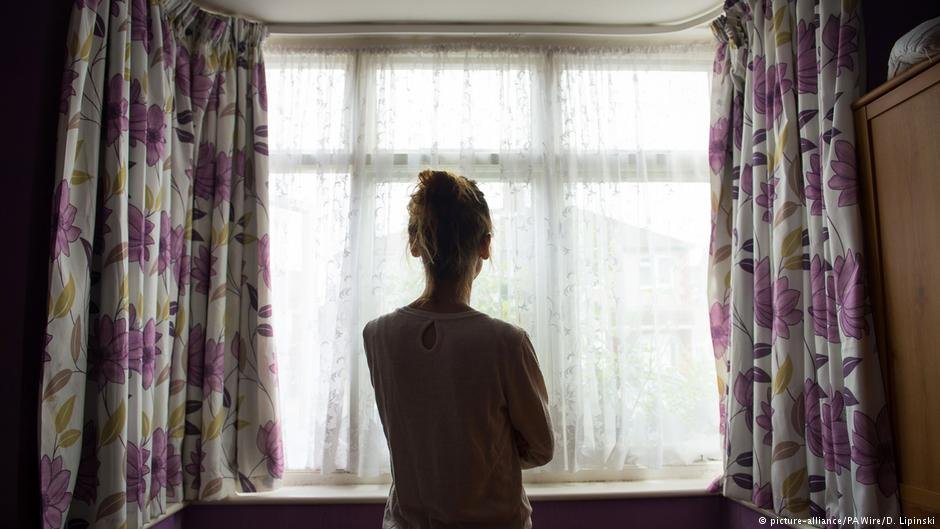 'Deception, coercion or violence'
Some of these women knew they were being recruited into prostitution but others fell into it through "deception, coercion or violence," according to Denisova. Many of the gangs operating in the region at the time were characterized by their use of "particularly harsh methods of control. Often, before being presented to clients, women are raped by the traffickers themselves, in order to initiate the cycle of abuse and degradation."
The UNODC report went on to say that some women are also "drugged to prevent them from escaping." Studies in Romania, the Czech Republic and Poland showed that this violence occurred at the women's "destination site," so might not be so obvious when they are picked up at the border.
According to national statistics from Bosnia and Herzegovina, Czech Republic and Greece between 2005-2007, Ukrainians were among those identified as victims of sexual trafficking. In the Czech Republic, they represented the majority of victims identified.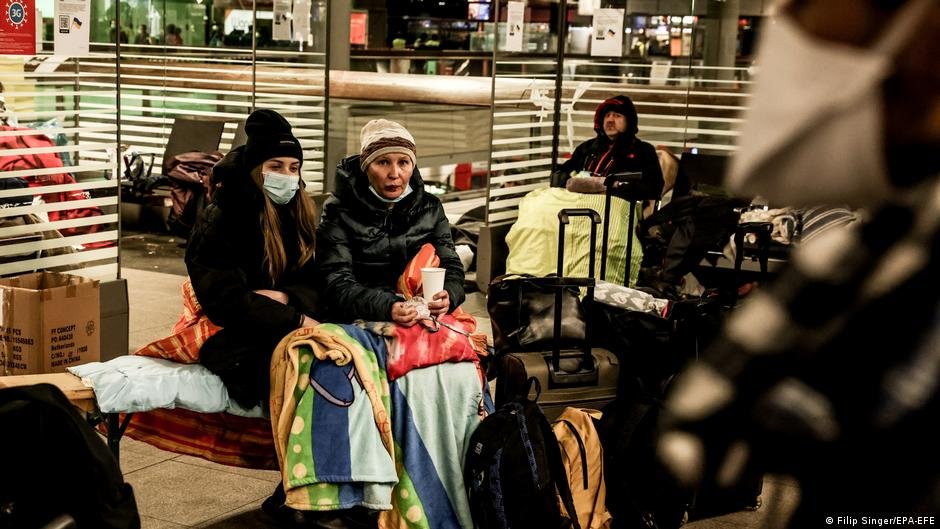 Women can also be traffickers
Most convicted traffickers are men, but women can also be involved in the exploitation networks. In some cases women traffickers were themselves victims of trafficking or abuse. Sometimes women are used to bring other women into the network, to engage their trust.
In countries that were formerly members of the Soviet bloc, the majority of recruiters are female, noted UNODC. In fact, in 2005, a report for the UN Migration Agency IOM, found that many of the recruiters in former Soviet countries were women who had been repatriated after being trafficked themselves. Often "this is one of the few employment options available to previously trafficked women," the report stated.
In 2007, a study in Greece found that Russian, Ukrainian and Kazakh women accounted for "more than 40%" of the recruiters and guardians in the destination country (Greece).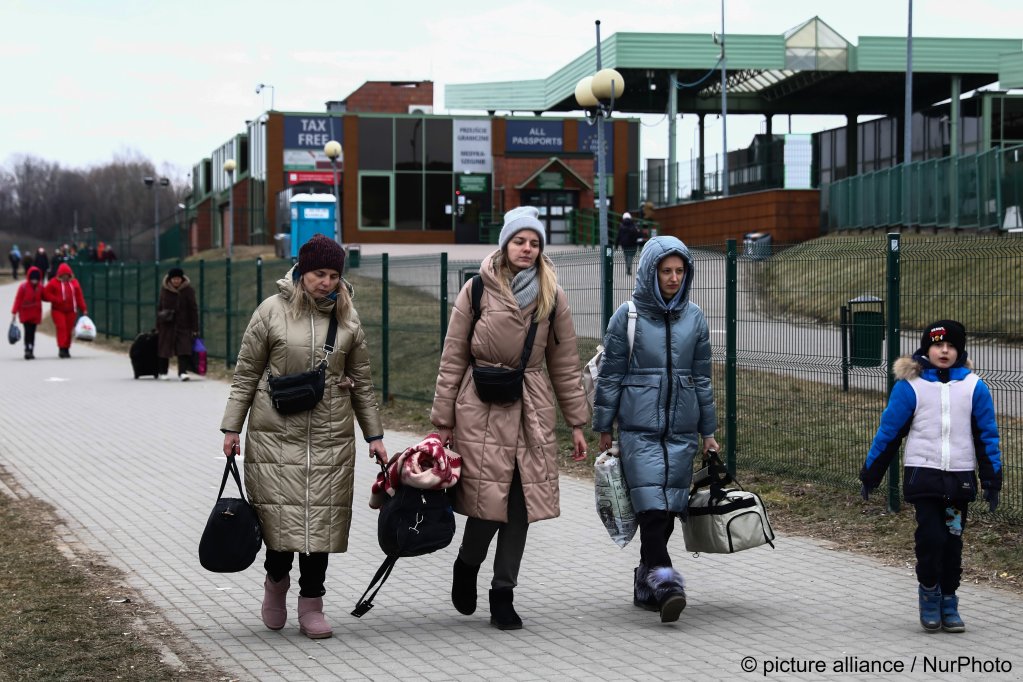 Suspected cases in Poland
France 24 reported last week that a 49-year-old man was detained in Poland after he was suspected of raping a 19-year-old Ukrainian woman he had "lured with offers of shelter after she fled war-torn Ukraine." The suspect could face up to 12 years in prison, said Polish authorities.
A police statement, reported the news agency Associated Press (AP) confirmed the man had offered help to the girl via an internet portal. "She escaped from war-torn Ukraine, did not speak Polish. She trusted a man who promised to help and shelter her. Unfortunately, all this turned out to be deceitful manipulation."
Another man was "overheard promising work and a room to a 16-year-old girl before authorities intervened," reported France 24.
On a visit to border camps in Romania, Poland and Moldava, Joung-ah Ghedini-Williams, the head of the UN Refugee Agency UNHCR's global communications told France 24 that she was also worried. "These are the kinds of situations that people like traffickers….look to take advantage of," she said. "You have to worry about any potential risks for trafficking – but also exploitation, and sexual exploitation and abuse."
Helplines for those at risk
Germany
If you are a refugee who has arrived in Berlin and you are approached by someone who offers you money as well as a place to stay, do not accept. Instead, ask that person to remain where they are, and then phone the police on +49 30 206220306 (030-206220306 if you are calling from a German phone) and tell them where the person is so that the police can deal with it.
Poland
The government of Poland has a helpline for people who feel they are in danger of human trafficking: It is +48 226280120.
With Reuters and AP