UK newspapers have reported that more than 300 migrants crossed the Channel to arrive on the Kent coast on Tuesday. Border Force unions say they are preparing for numbers to near 60,000 crossings by the end of the year.
On Tuesday (March 15), reports suggest that more than 300 migrants, including several small babies and children, crossed the Channel from France to the UK.
The Daily Mail and Mail Online published a story listing some of the various arrivals, which were also documented by news agencies including Reuters. By 9am on Tuesday more than 105 people were believed to have reached the UK in three boats, the Mail wrote.
A further three boats arrived within the next two hours, landing at Dungeness and Dover in Kent. The UK Home Office (Interior Ministry) has not confirmed the numbers of arrivals and tends not to publish arrivals figures regularly. However, in 2021, more than 28,000 migrants made it across the Channel to the UK and a report on March 5 by Sky News claimed that unions representing Border Force officials had been advising their members to prepare for that number to more than double to around 60,000 over the course of 2022.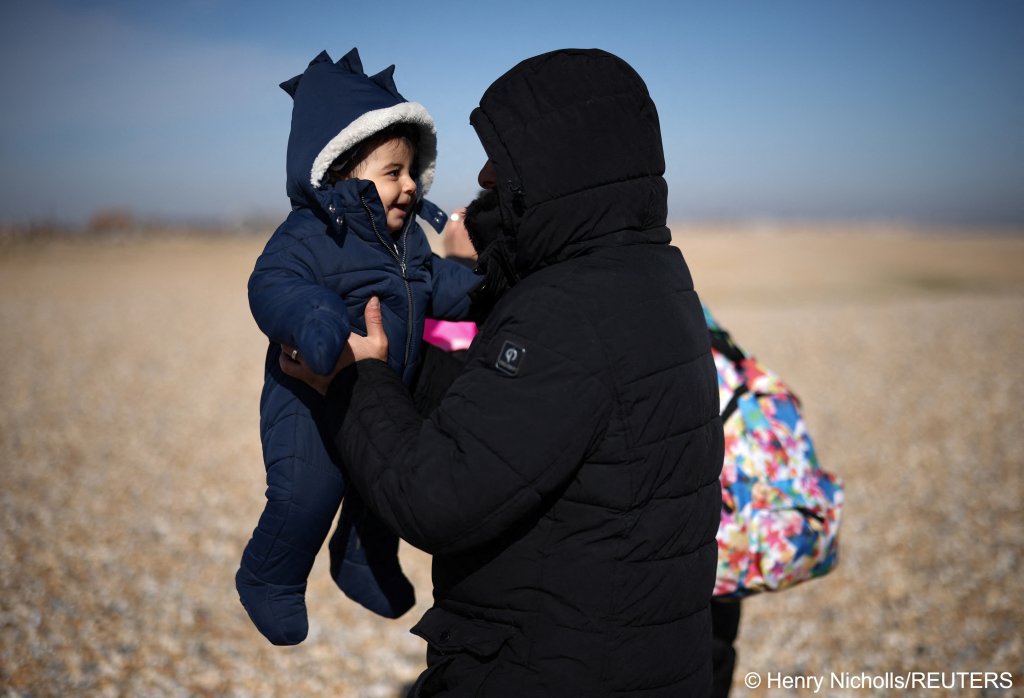 Arrivals expected to double in 2022
Lucy Moreton, from the Union of Borders, Immigration and Customs (ISU) told Sky News that they were assuming numbers would double in 2022 "and that was before Ukraine," she added, explaining that staff morale was "at an all time low," as they "brace for an even busier year" trying to monitor the Channel with an "immensely old fleet of cutter ships."
The Home Office has just chartered a newer boat to help "aid in the transport of migrants recovered from the sea to the UK Reception Centers," according to Sky News. It said initially a figure of 234,000 pounds was published next to this contract but had since been taken down. The Home Office refused to comment on the contract or confirm if the boat was for an additional vessel or "to extend one already in service."
In Dover on Tuesday, eyewitnesses told the Mail that around "40 people wrapped in blankets, hats and scarves were the first to be brought into Dover Marina on the back of a lifeboat at 2.30am."
If all the separate arrivals are confirmed, the total number of arrivals could be a record so far for 2022. In January, 271 migrants arrived on ten different small boats. The Mail estimates that more than 2,000 people have arrived in the UK this year so far via the Channel crossing.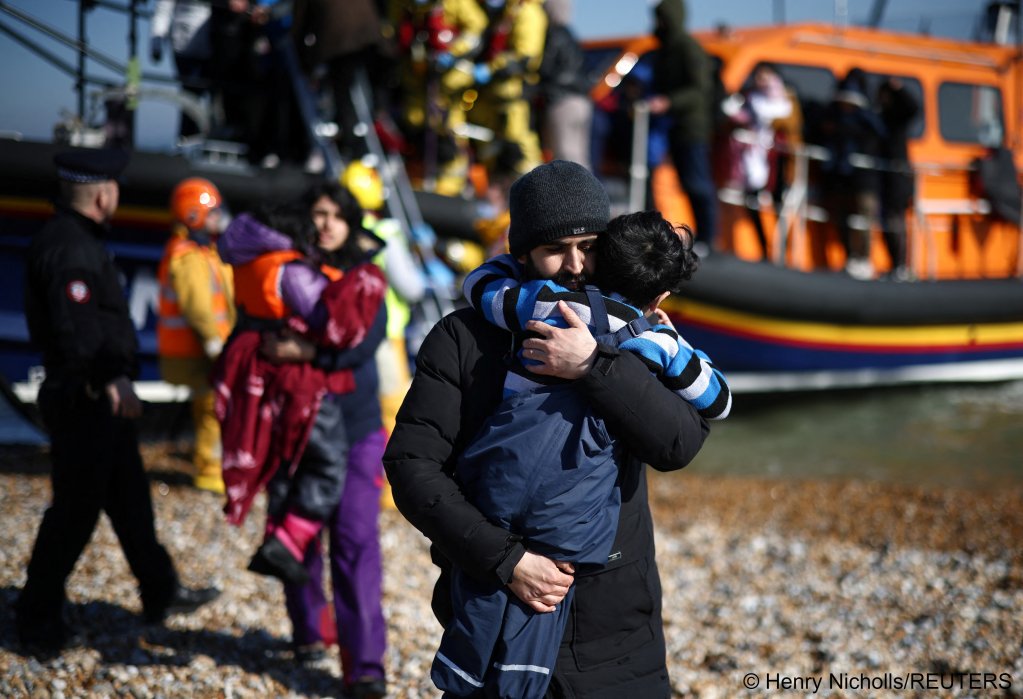 Rescued at sea
Heavy winds and storms in February and early March temporarily halted the crossings which began in early January, but now a warm front is gradually settling across northern Europe, and calmer seas and warmer temperatures mean many more crossings might be expected.
On the French side on Tuesday, the Maritime Préfecture for the Channel and North Sea (Préfecture Martime de la Manche et mer du Nord) confirmed that it had gone to the aid of a boat carrying 41 migrants about 30 kilometers off the coast of Gravelines, not far from Calais and near a large nuclear power station.
The migrants were picked up by the French authorities and brought back to Calais where they were looked after by the border authorities and the emergency services.
Also read: A disaster waiting to happen
'This is why we launch'
A spokesperson for the HM Coastguard in the UK told the Mail that they had sent two lifeboats from Dungeness and Dover out into the Channel as well as a fixed wing aircraft to help with the search and rescue operations in the Channel on Tuesday.
In July 2021, the RNLI (Royal National Lifeboat Institution) posted on Twitter that they are "proud of the lifesaving work our volunteers do in the Channel," and that their volunteers "make no apology for it." The RNLI added that "those we rescue are vulnerable people in danger and distress. Each of them is someone's father, mother, son or daughter – every life is precious. This is why we launch."
Their tweet is accompanied by a video with testimony from various RNLI volunteers. They explain that the overwhelming reaction from migrants rescued in the Channel is "relief." Most of the RNLI's volunteers are serving fishermen, or other maritime workers who have spent their lives working at sea and give up their time to save others voluntarily.