At least 70 migrants have been reported dead or missing off the Libyan coast in the past two weeks. Meanwhile, about 3,100 people have been intercepted at sea and returned to Libya.
Migrants and refugees trying to reach Europe from Libya continue to die at sea at a staggering rate. The International Organization for Migration (IOM) said in a statement on Thursday that at least 70 people were the most recent victims of unscrupulous people smugglers charging high sums to try to get migrants to European soil.
On 12 March, a boat reportedly carrying 25 migrants capsized near the Libyan coastal town of Tobruk. Authorities there managed to rescue six of them and recovered seven bodies at sea; another 12 people, however, remain missing, according to IOM's Missing Migrants Project. 
The organization added that this most recent boat wreck followed a prior tragedy on 27 February when a fiberglass boat with about 50 people on board capsized after departing the port of Sabratah. In the immediate aftermath, 15 bodies washed ashore in the ensuing days, including that of a baby. However, around 35 migrants are still missing.
According to the IOM, these events bring the total number of migrants reported to be dead or missing in the Central Mediterranean to 215 this year. More than half of this year's deaths on the central Mediterranean route have been recorded near the Libyan coast, the IOM added.
Meanwhile since the beginning of the year, nearly 3,100 migrants have been intercepted at sea by Libya's coast guard and returned to the country, where they may face torture, abuse and murder at the hands of criminal gangs.
Read more: When helping hurts -- Libya's controversial coast guard, Europe's go-to partner to stem migration
Families left behind in agony
The IOM said that these incidents are "often a result of unequal access to legal and safe mobility. More options for safe, orderly and regular migration are urgently needed, so that people are not compelled to risk their lives in search of safety and better opportunities."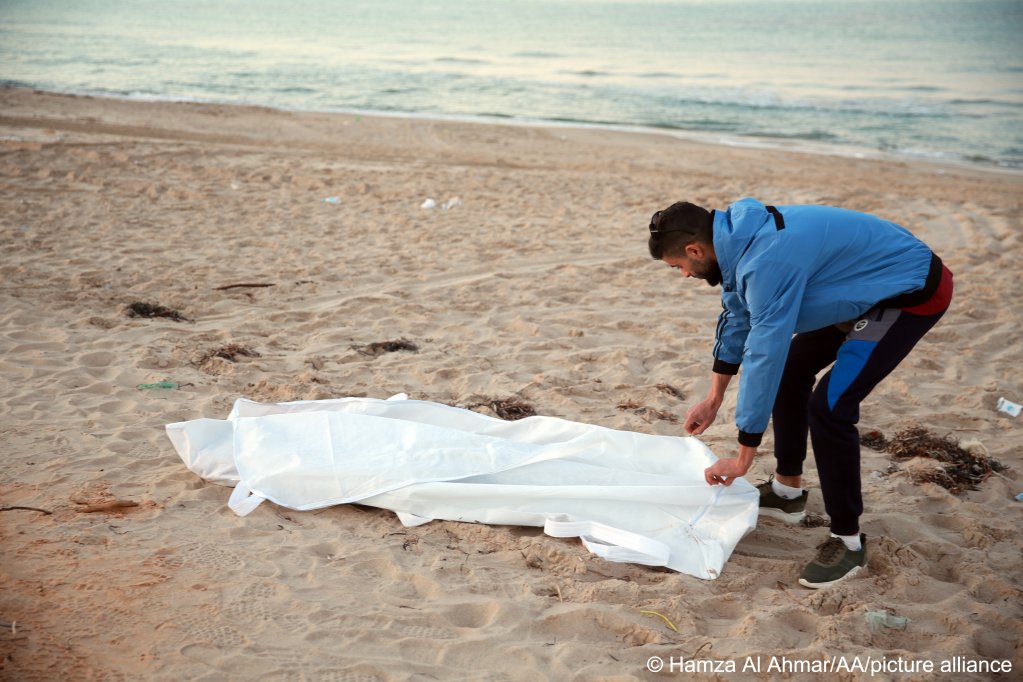 Federico Soda, Chief of Mission of IOM Libya said in a statement that he felt "appalled by the continuing loss of life in the Central Mediterranean and the lack of action to tackle this ongoing tragedy."
"Each missing migrant report represents a grieving family searching for answers about their loved ones. Families deserve to know the fate of their children, siblings, parents, partners or friends," he stressed.
Read more: 'UNHCR Libya does not answer my calls': Sudanese refugee with disabled son
Migrant departures continue
With recent news reports focusing largely on the Ukrainian migrant situation, the plight of refugees and migrants in Libya has been largely ignored in recent weeks; however, the plight of thousands of migrants and refugees stuck in the country continues unabatedly.
Each year, thousands of migrants from Africa, the Middle East and other parts of the world risk their lives trying to cross the Mediterranean from Libya, which has become a major transit hub for migrants and refugees due to the country's largely lawless state for a decade since the ouster of longterm autocrat leader Moammar Gadhafi in 2011.
Read more: 20,000 migrants taken back to Libya reported missing in 2021: Oxfam
With Reuters, DPA, IOM