The number of migrants in Bosnia and Herzegovina remains low, according to the UN Migration Agency. Most of those traveling through or stuck in the country are Afghans who hope to make it to Germany.
The UN Migration Agency IOM in Bosnia and Herzegovina regularly tries to count the number of migrants who are traveling through or are stranded in the country. Its latest survey in several locations in Bosnia and neighboring Serbia, chosen for their high presence of migrants, found that around 385 migrants were living outside temporary reception centers (TRCs) in Bosnia.
Overall the number of migrants in Bosnia and Herzegovina remained low partly because of the winter season. Many of the locations that were previously used by migrants as camping grounds or temporary accommodation remained empty in this round of monitoring.
The IOM found that the majority of those migrants residing outside the TRCs were from Afghanistan (36%) and Pakistan (24%).
Adult males majority of migrants in Bosnia
Significant increases were found in nationals from Algeria and Cuba. Algerians living outside the TRCs now account for 7.7% of those surveyed and Cubans for 2.8%.
Most of the migrants living outside TRCs are adult males, the IOM found. There were 28 boys under the age of 18, 22 adult women and 16 girls. Most of the children present in the survey came from Afghanistan, followed by some from Iraq, Iran, Cuba, Egypt, Algeria and Morocco in descending order.
The majority of the 139 migrants from Afghanistan said they had come originally from Kabul province. Many of the migrants had found free private accommodation in which to stay. These included abandoned buildings, buses and train stations, with a few paying for private accommodation or hostels, the IOM said. Only a tiny percentage of people were still surviving in tents or makeshift encampments.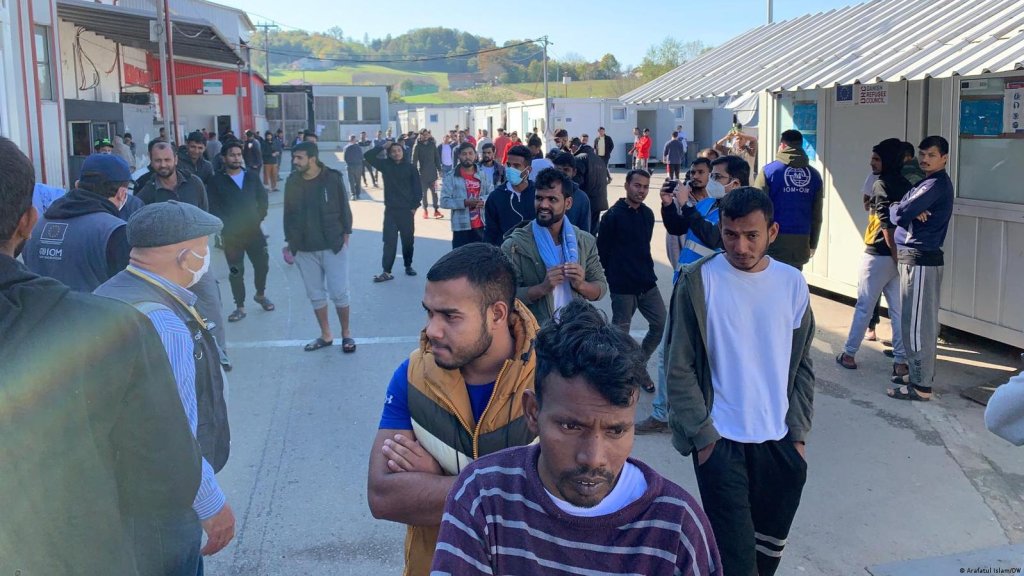 Beds available in reception centers
On February 23, 2022, the IOM said that 2,027 migrants were staying in temporary reception centers and there were 3,253 extra beds available. Some migrants choose to stay outside the official TRCs.
Also read: Why are migrants from India attempting to reach Europe via the Balkan route
The majority of those living outside reception centers were staying near the Croatian and Slovenian borders in northwestern Bosnia. Some others were located not far from the Serbian and Croatian borders in the northeast of the country.
Eight unaccompanied children under 15 were identified as being particularly vulnerable by the IOM and Red Cross monitoring teams. Of the children traveling with their parents, three were less than five years old.
Destination Germany
The majority of those surveyed hoped to reach Germany eventually, with about a quarter of them hoping to get to Italy. Afghans in particular tended to name Germany as their final destination. However, for the first time, the survey found a small percentage of Afghans were also hoping to reach Spain. By contrast, most Pakistani nationals were aiming for Italy, although some wanted to reach Germany too, and a few mentioned Portugal as their destination. Two-thirds of the Iraqis surveyed also hoped to arrive in Germany. The rest said they did not know.
Just under a quarter of the migrants surveyed said they had been in Bosnia and Herzegovina for between six months and a year. Almost two-thirds said they knew about the voluntary return programs and 16 migrants said they were interested in applying for asylum in Bosnia itself.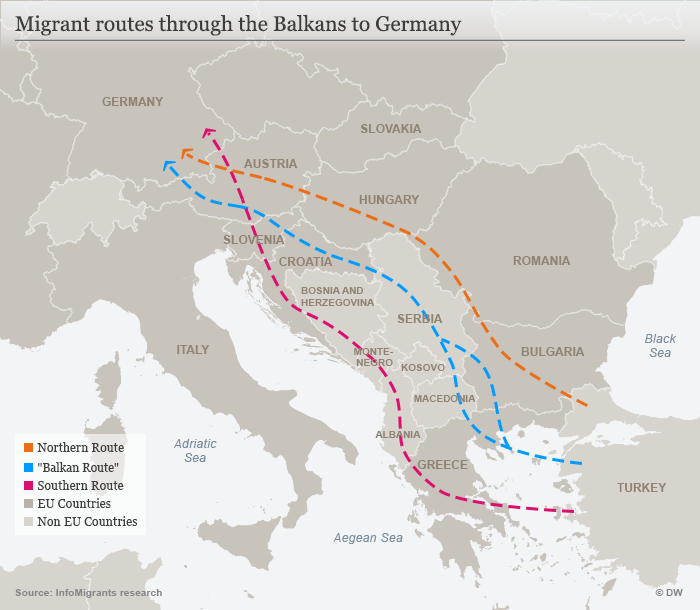 Abuse, violence or exploitation
On March 11, IOM also published its survey of migrants staying in some of Bosnia's five TRCs during the period November-December 2021. In this case 319 individuals responded to the survey. Most were adult males from Afghanistan and Pakistan. This group told the IOM that the main reason for leaving their country was "war and conflict, followed by economic reasons, and personal / targeted violence."
Most of those living in the accommodation centers had previously transited through Greece or Turkey before arriving in Bosnia. Here too, the most favored destinations were Italy, Germany and France.
Many of those surveyed said they had directly experienced some form of abuse, violence or exploitation, with more than half of the children experiencing physical violence during the journey. The IOM found that children from Afghanistan were also more likely to travel alone or with a facilitator, putting them at greater risk of human smuggling or trafficking.
Women and children said they were more likely to be robbed on the journey than men, but nearly all the respondents said they had experienced at least one problem, including robbery and theft, or health-related issues, or an inability to find adequate food and shelter.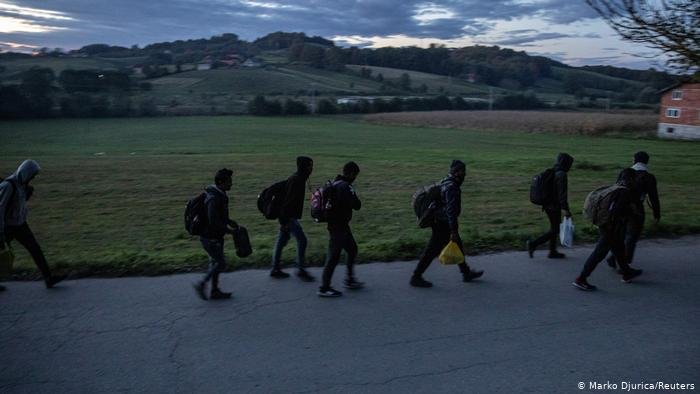 Cost of journey
The migrants told the IOM that their journeys had cost them between $5,000 and $10,000 (about €4,500 - €9,100). Some said they had paid even more than that, which the IOM noted represented a significant increase in the costs involved for such a journey.
The migrants said that they had financed their journeys through a mixture of savings, help from relatives, by selling private property, with help from relatives or friends abroad, or by working in transit. 5% said they had incurred a debt and 1% said they had come through a recruitment agency.
Around half of the migrants surveyed said they had information about asylum procedures in their intended destination countries. All of the Afghan children surveyed had not attended school in the last 12 months, stated the IOM. Many of the adults surveyed had also not completed their education past primary level.
If you want to hear more tales from migrants on the Balkan route, you can listen to the InfoMigrants' podcast Tales from the Border:
🎧 Subscribe to Tales from the Border, and listen to previous episodes here.