Moldova has taken in more than 370,000 people fleeing the Russian invasion. WHO and UNHCR are calling for more help as airlifts begin from Moldova to EU states.
One month after Russia invaded Ukraine, neighboring Moldova has welcomed 374,059 people fleeing Ukraine, according to the UN Refugee Agency UNHCR's latest figures. This might seem like a relatively small amount, around 10% of the 3.6 million people who have fled Ukraine so far, but compared to the size of the Moldavan population, it is high.
In 2020, the World Bank estimated the population of Moldova at around 2.6 million people. That means that Moldova so far has taken in the highest ratio of Ukrainians fleeing war relative to its population size. The former Soviet country is also one of Europe's poorest. Its reception capacities are "overwhelmed" stated the UNHCR in a press release on March 15.
The head of the World Health Organization (WHO), Hans Kluge, visited the country this week. He tweeted pictures from the visit of some of the reception facilities.
Balancing health needs of refugee and host populations
On Tuesday, March 22, in a joint press conference with the Moldovan Health Minister Ala Nemerenco, Kluge warned that the international community needed to make sure that both Moldovan and Ukrainian health needs are met at this difficult time.
"The objective of my mission is to discuss an agreement with the minister of health on how to strengthen the health system for people of Moldova themselves," Kluge said according to the European news portal Euractiv.
Moldova, explained Kluge, was already suffering from weaknesses in the public health system even before the war began. He said that now the international community and the WHO needed to make sure that they can offer a balance between ensuring the health of Ukrainians, many of whom have been subject to a lack of water, food, light and safe housing if they fled from besieged or bombed out cities, and the Moldovan population itself.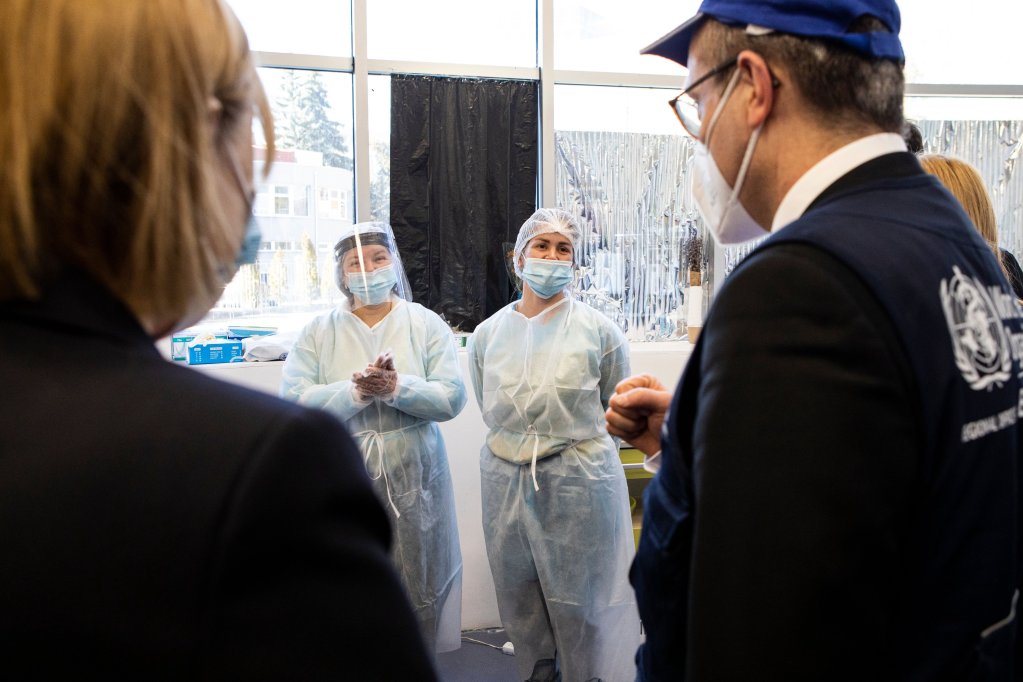 'Resources limited'
The Moldovan Health Mininster Ala Nemerenco confirmed that the country is struggling, reported Euractiv. "The resources of the country are limited, and we wouldn't want this to affect or become a burden for the citizens of Moldova. That is why we address all of our partners to ask for support in this situation," said Nemerenco.
Nemerenco described the Ukrainian arrivals in her country as provoking a "humanitarian crisis without precedent." Nemerenco said that the country needed "urgent assistance in tackling this emergency, that has added to the burden already cost by more than two years of COVID-19 pandemic."
Some Ukrainians, about 1,300 so far according to the Moldovan government, have required hospital treatment, including cancer treatment and kidney dialysis.
The WHO has already given the Moldovan government €1.82 million of health supplies, "but we will not stop here and continue our efforts," promised Kluge.
Kluge has warned though that the health needs of Ukrainians, both psychological and physical, are so complex that more needs to be done.
Flights take off from Moldova
To ease the situation in Moldova, several EU countries have agreed to transport those fleeing Ukraine out of Moldova. So far, Austria, Germany, France, Spain, Portugal and Latvia have promised to transfer Ukrainians and third country nationals from Moldova to their territory.
According to a joint press release from the UNHCR and the UN Migration Agency IOM, on March 22, the first transfer flights have already taken off.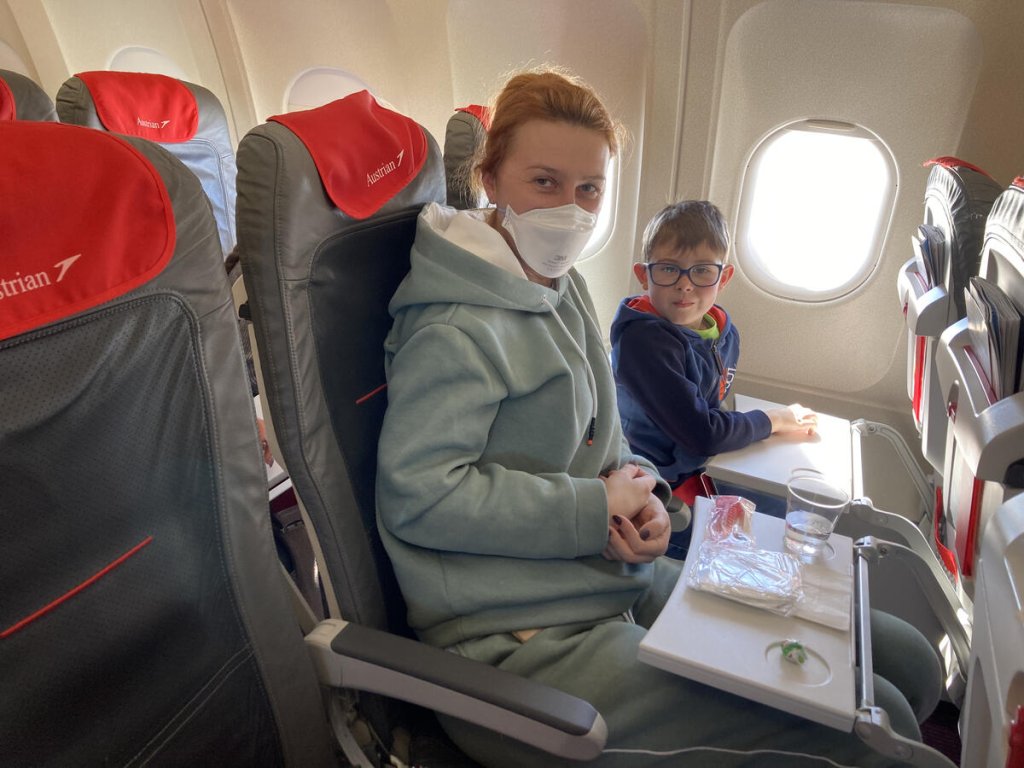 On Tuesday, two flights took off from Moldova to Austria, according to IOM and UNHCR. The country has pledged to admit 2,000 refugees with "specific protection needs."
"More will follow in the coming days." Those prioritized for transfer include people with disabilities, older people, those with severe medical conditions and mothers with young children.
UNHCR said that they would only transfer unaccompanied and separated children when it was in their best interest and after attempts had been made to trace their families.
The IOM Chief of Mission in Moldova, Lars Johan Lönnback, said that they "commend the Government of Austria for pioneering this movement for vulnerable Ukrainian refugees." Lönnback added that the people of the Republic of Moldova had currently taken in at least 100,000 Ukrainians into their homes.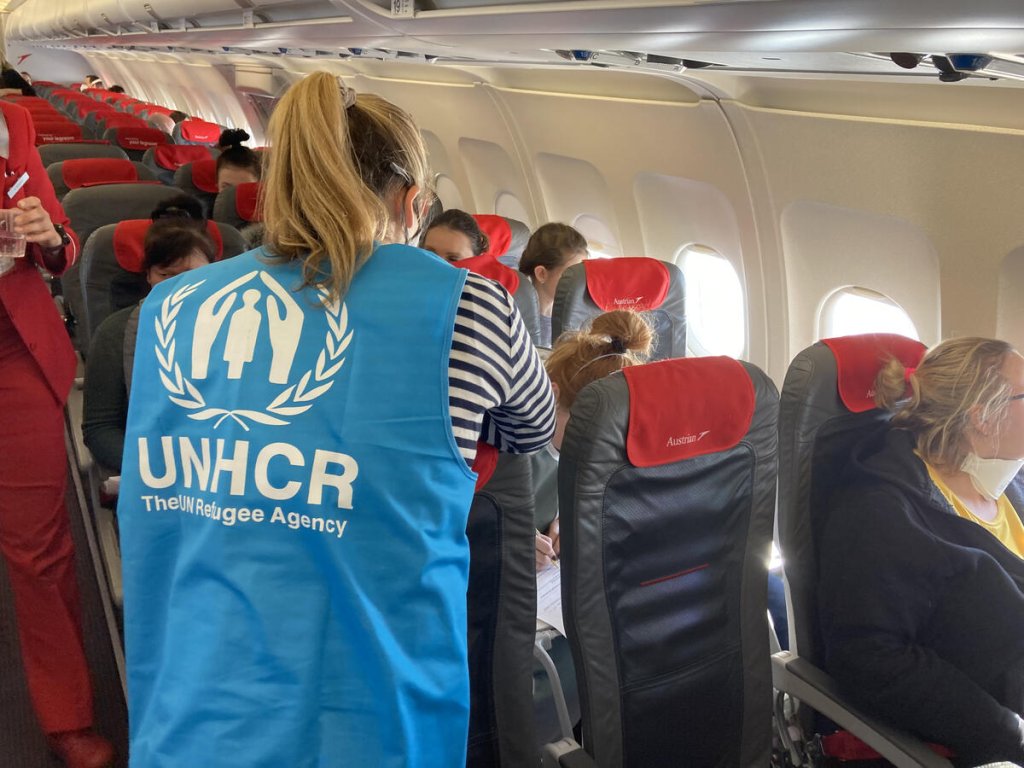 The UNHCR and IOM said they welcomed "pledges by European Union Member States and other European States to transfer refugees from Moldova to their territory under the auspices of the EU Solidarity platform."
UNHCR said it was identifying vulnerable people in Moldova and working with the IOM, the European Commission and other EU Member States "to facilitate more transfers from Moldova to the EU."
The UNHCR was giving information out to those wanting to board the flights, to make sure they understood what kind of reception capacity and overall conditions might await them "so they can make informed decisions about the trip."
Buses to Romania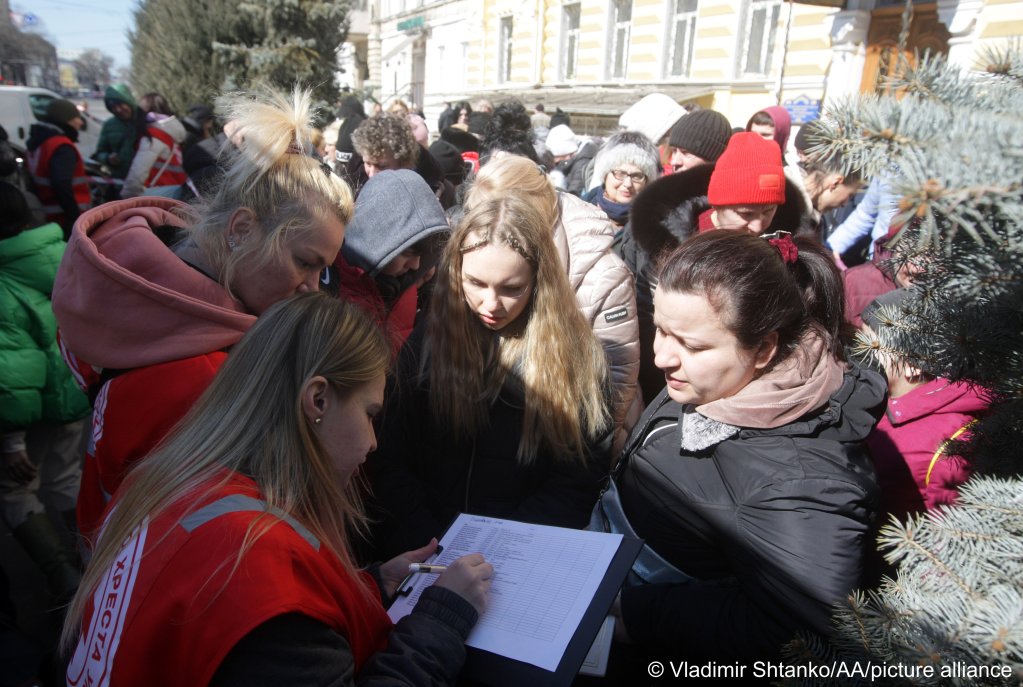 The UNHCR has also been organizing buses from Moldova to Romania and from there many travel on to other EU states. On March 15, UNHCR released the stories of just some of the women and their children who had taken advantage of this service.
Natalia, a 35-year-old accountant fled with three friends and their children, as well as her own two, a six-year-old son and a daughter just eight months old. UNHCR reported she was "holding back tears" as she recounted her journey. "The worst has befallen us," Natalia said. "Many times, there were bombs, artillery, rockets, and attacks. Our children are very scared."
At the point Natalia was transported to Romania, she said she hoped to go back home "in two or three weeks," but even then she wasn't convinced. Another woman, 37-year-old Viktoria, was headed to Italy via Romania to stay with her sister already living there. Viktoria escaped with her cat after sending her teenage daughter on an evacuation flight with her sister and brother-in-law to Turkey.
'Desperate need'
Viktoria told UNHCR that she hoped to go to Istanbul to collect her daughter before returning to Italy, but despite having got out of Ukraine, she felt she could not relax. "All this is so scary. I have crossed the border now, and I still do not feel safe. Honestly, I do not feel relieved. Relief will come when the war ends."
UNHCR said that up to three bus convoys a day had been leaving Moldova for Romania since March 10 and will "continue as long as necessary to reduce congestion at Moldova's border and protect women, girls and others from risks including human trafficking and gender-based violence."
The Romanian MEP Cristian Terhes, who has spent much of the last month at the Ukrainian-Romanian border, said that the situation was difficult in Romania too. In a press statement, he said: "This war in Ukraine has rolled on for four hard weeks and the charitable supplies of ordinary poor people is becoming exhausted. But the people of Ukraine are in desperate need. Now is the time for governments and big companies to step up and help the people of Ukraine. They are in desperate need of basics such as food, water and bedding."