A Swiss millionaire has so far transported over 300 Ukrainians from Poland to Switzerland since the start of the Russian invasion of Ukraine. This is not the first time Guido Fluri has used his millions to help refugees.
A plane, chartered by Guido Fluri, a Swiss entrepreneur who made millions building a property empire, landed in Zurich on March 24, carrying about 90 Ukrainians, mostly mothers and children.
This is already the second plane Fluri has chartered, the last took off on March 8 and brought about 150 Ukrainians to Switzerland. Fluri has also chartered a bus which brought in 80 more to his Alpine country.
"If I can help, I help," Fluri told the French news agency Agence France Presse (AFP). "When you are fortunate in life, you have to learn to take responsibility for people who are suffering."
Helping refugees is just one of the causes Fluri has been active in helping. In 2020, he wrote an opinion piece on his website in response to the situation on the Greek island of Lesbos. "This is all of our business," stated Fluri. "Looking away is not an option," added Fluri, imploring his country, Switzerland to help ease the crisis of millions of people fleeing.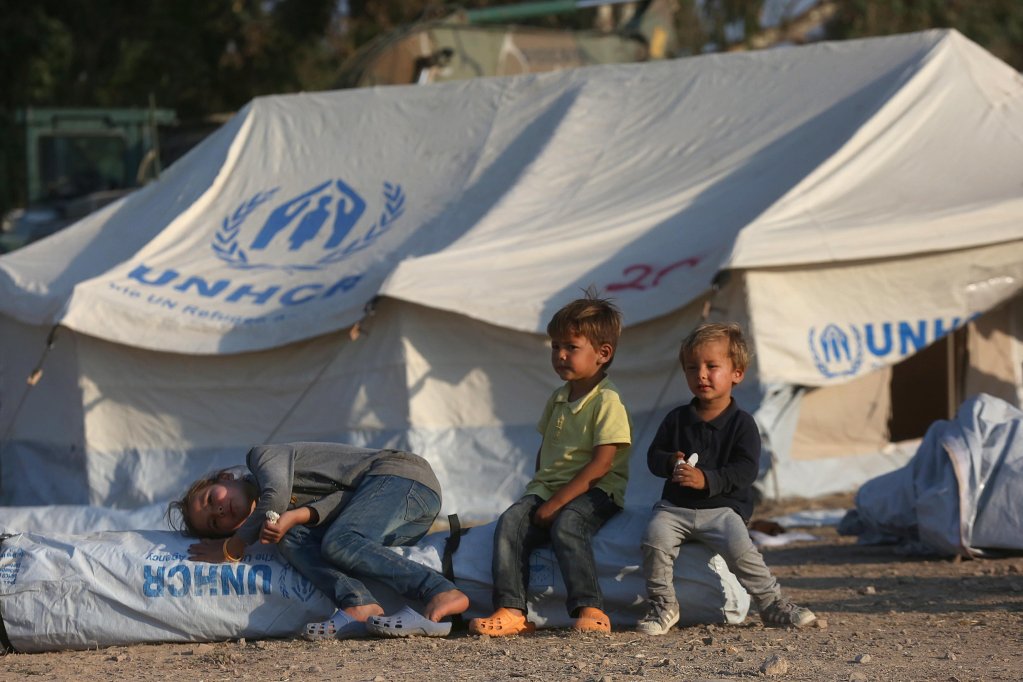 Also read: Madrid taxi convoy ferries Ukrainians to Spain
After seeing pictures of the crisis developing on Lesbos, Fluri decided his foundation would work in partnership with the UN refugee agency UNHCR and fund equipment for a hospital. He said he delivered medical equipment to the tune of several tens of thousands of euros.
Writing at the time, Fluri said that although emergency financial help was important, political decisions were what was needed. He asked Swiss politicians to decide how many refugees and asylum seekers they could take and to implement the necessary action as soon as possible.
Helping those in need
Fluri himself, according to his website, was born in 1966 to a single underage mother. His mother developed Schizophrenia when he was quite young and he spent some time in children's homes before his grandmother took him in.
These experiences have made Fluri particularly keen to help others who might be in need. In the past he has founded several foundations and donated huge sums of money to these foundations and initiatives to help other children who may have been abused or suffered in the care system, as well as to care for children with illnesses and help people live with Schizophrenia.
According to Fluri's website, in 2010, the millionaire was diverting "about a third of his profit from the GF holding group" to the Guido Fluri Foundation. Fluri himself is a self-made man. After finishing mandatory school, he began training as a plumber but didn't finish that apprenticeship before training to be a pump attendant at a fuel station.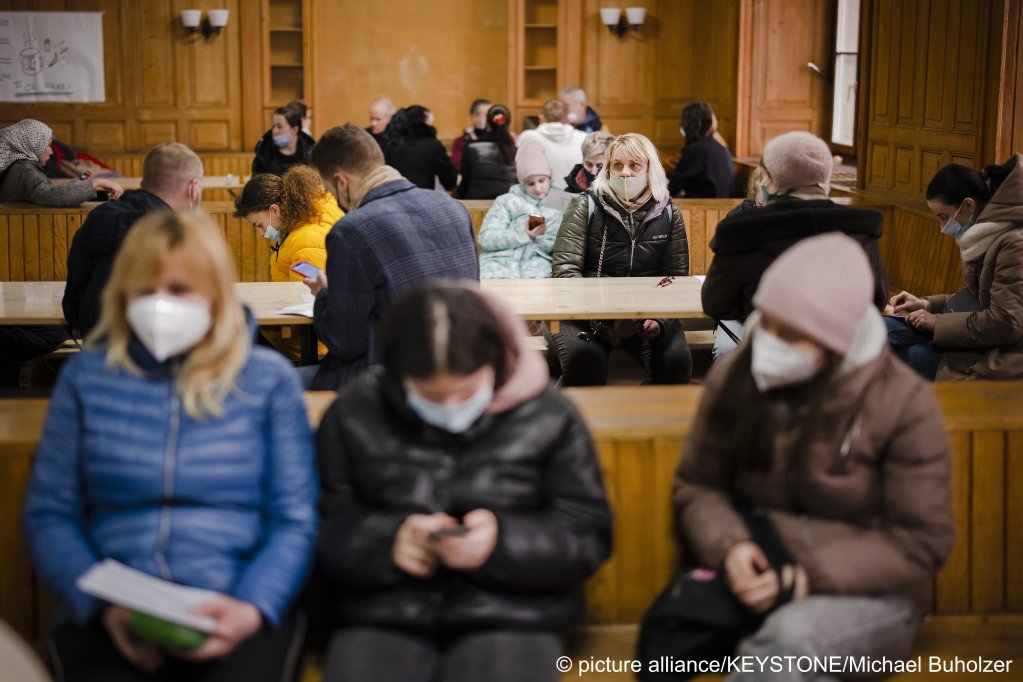 Building up a property empire
With the tips he received working as a pump attendant, Fluri says he saved up his first 5,000 Swiss Franc deposit to buy a piece of land. On that land, he built a building containing several apartments and sold these off, launching his career as a businessman and property developer. By 2001, he had built up enough of a property portfolio to found the GF Group Holding AG.
Fluri's flights and bus transport, reports AFP, are being organized with help from Catholic associations and the Swiss, Polish and Ukranian authorities. Fluri says he hopes to bring in at least 400 people in total.
"We will help for as long as it is possible. Money is not a main concern," said the Swiss father of three. Fluri himself, as well as his second wife Tania, his son and daughter from his first marriage were on one of the flights as it landed in Krakow, Poland.
According to AFP, Fluri and his family greeted the passengers, handing out toys to the children and asking pet owners the names of their pets.
'I do not know what awaits us'
One woman on board the flight, 29-year-old Alona Shevchenko and her baby, told AFP that she was "alone." The former police officer in Kyiv admitted to feeling safe on the plane but also unsure about the future, "I do not know what awaits us."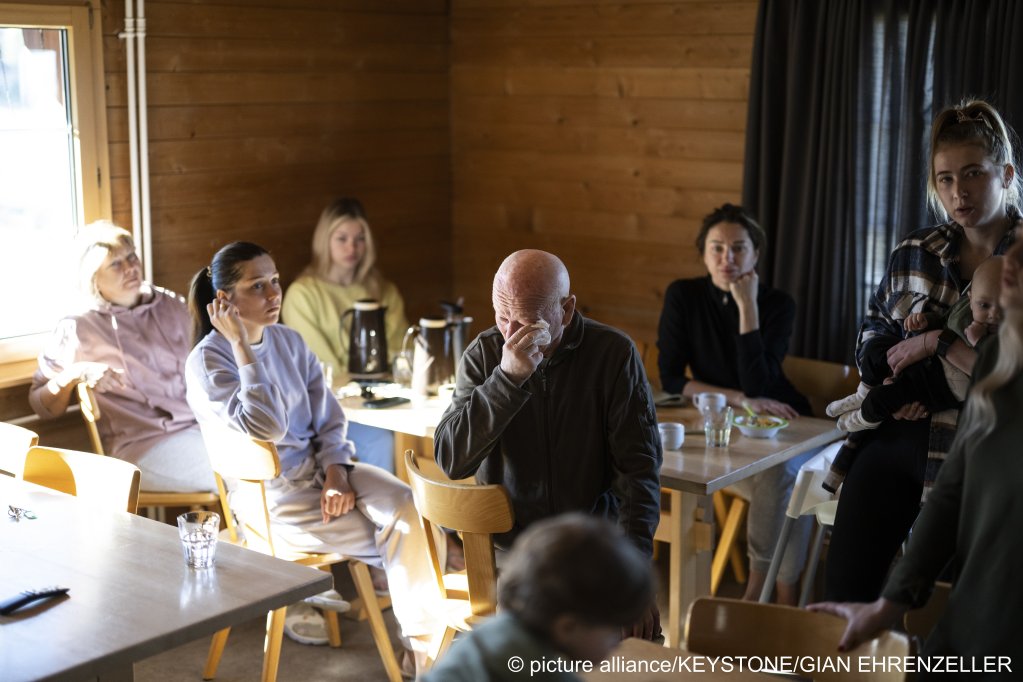 Shevchenko says she used to feel strong in her work as a police officer but now she cries a lot. Shevhenko told AFP that she is worried about her husband, a fellow police officer who is working to defend the Ukrainian capital, as well as her parents, her brother and dog she had to leave behind. "I am very afraid for Kyiv. They are bombing houses. I don't know which house will be next."
Another passenger, 35-year-old English teacher Olga Titkova, told AFP, "I am a bit excited, and scared." Titkova said she had left her mother and grandmother in Ukraine, their city, just east of Kyiv has not yet been hit by bombs, but Titkova said "it is not safe to stay."
Titkova and her partner have three children. He was also present on the flight, one of just three men on board, reported AFP. "I want to live in a free country. I want my kids to be free," said Titkova.
'I have left behind a beautiful house, a beautiful life'
Another teacher, 45-year-old arts teacher Olena, who told AFP she was from Chrnigiv originally, not far from the Belarusian and Russian borders in Ukraine, was escaping heavy shelling. "I have left behind a beautiful house, a beautiful life," she said. "I hope Switzerland can offer me a comfortable life."
Olena's 15-year-old son, said he had hoped to start his high school education next year but that now he had "no plans."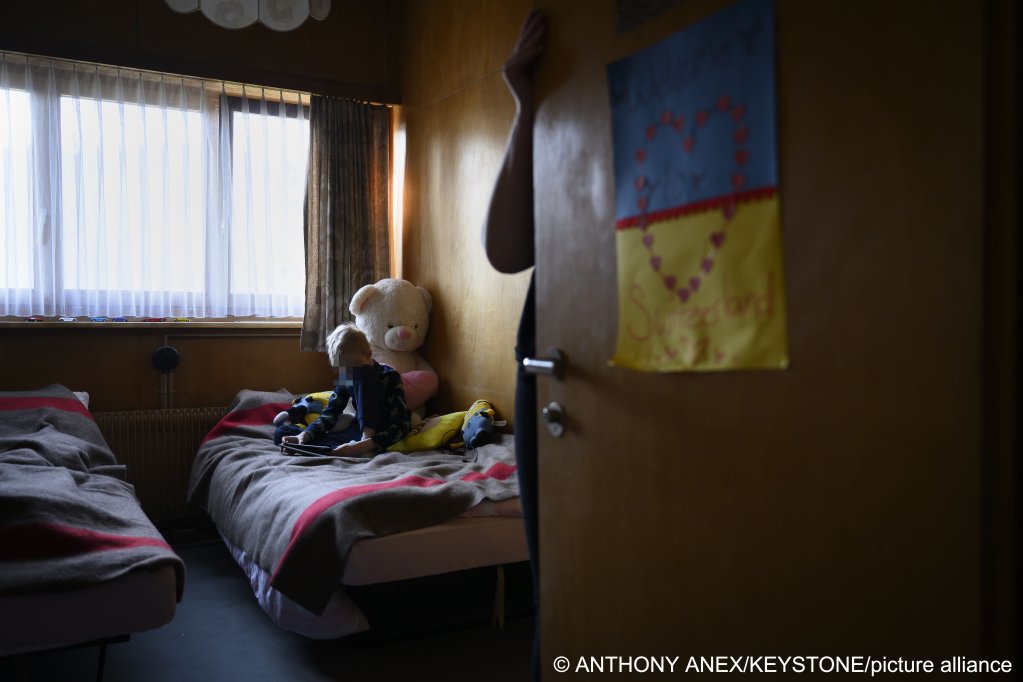 On landing in Zurich, Fluri laid on buses to take the passengers to their accommodation. About 24 were driven to a former children's home now owned by the GF foundation. Fluri himself spent a short period in the home as a child. On arrival, the Ukrainians were served soup and bread and Fluri told AFP it was powerful to see "the relief on their faces."
He said he felt emotional when the thought that he had managed to "help bring people to safety who have fled, who have feared death, been shot at."
According to the Swiss authorities, about 13,000 people fleeing Ukraine have now arrived in Switzerland, they expect hundreds of thousands to have arrived by the end of this year.
With AFP