The Ocean Viking private rescue vessel has saved 30 migrants in distress off the Libyan coast, according to its operator, SOS Mediterranee. Attempts of migrants trying to reach Europe from North African shores appear to be on the rise.
SOS Mediterranee tweeted that conditions at sea were extremely unpredictable when it managed to rescue 30 people in an unseaworthy boat floating in international waters north of Libya.
"We are relieved to have spotted them in time from the ship's bridge," the charity said.
The NGO also stated that the migrants aboard the inflatable boat were in poor condition. It did not specify whether any further people were expected to still be saved as part of the same operation. The backgrounds and nationalities of the migrants rescued have not been publicized so far.
Migrants 'will drown' without private sea rescue
The rescue vessel will now likely start looking for a safe port to disembark the migrants, although it might become involved in further rescue operations along the way. Finding a safe port that will agree to take in the refugees an migrants can take several weeks in some instances.
Since 2015, SOS Mediterranee has been conducting rescue missions in the Mediterranean using various boats; since July 2019, it has been operating the Ocean Viking as one of the largest private vessels dedicated to the rescue of migrants trying to reach Europe by sea from the African continent.
The vessel has repeatedly been confiscated by authorities on land in recent years, who typically cite various legal formalities as reasons for blocking it from conducting further operations.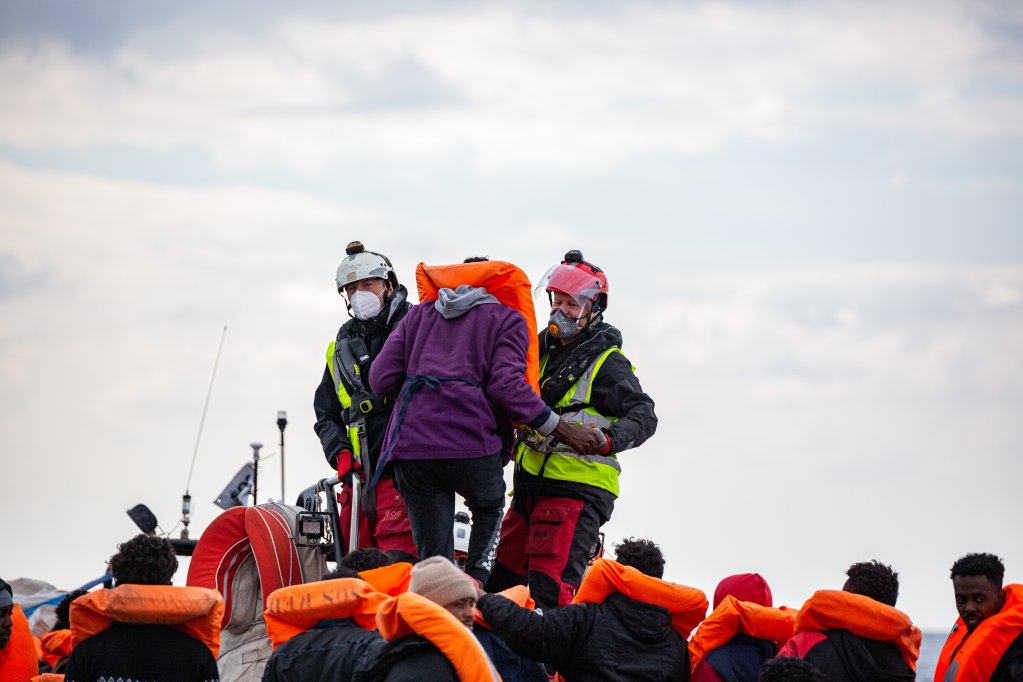 The charitable organization says its aim it to "save women, men and children from drowning. We bring them to a safe place and bear witness to their stories."
"People continue to try to flee across the Mediterranean Sea to escape human rights abuses and violence. These people will drown -- if no one is there to save them!"
Read more: Ocean Viking migrants disembark in Sicily, 129 rescued off Libya
Dangerous journeys
The sea journey across the Mediterranean is one of the most dangerous routes for migrants to take. According to the International Organization for Migration (IOM), 340 people have been reported to have died or gone missing while attempting that crossing since the beginning of this year alone. The number of unreported cases is likely much higher.
Meanwhile, Italy's interior ministry has published numbers saying that roughly 6,400 migrants had arrived there by boat to date this year; this number marks a rise from the numbers recorded for the same time last year, when around 6,180 migrants and refugees succeeded in reaching Italian soil.
Listen to our podcast: Tales from the Border: Ocean Viking -- Saved by the 'big boat'
With dpa, epd, SOS Mediterranee