The three young African men, known as El Hiblu 3, have been on trial in Malta since 2019. They face a long list of charges including terrorism, violence and hijacking the El Hiblu. Now, as the trial continues, they have decided to speak out and tell their own stories.
Amara, Kader and Abdalla were just teenagers when they arrived in Malta (15, 16 and 19 years old respectively) and were detained on a list of charges at the end of March 2019. A little later, their trial began. Three years on, the trial is still limping on with hearings set about a month to six weeks apart. Until now, the judge has not heard directly from the three men, but now they have decided to speak out in a document published ahead of a seminar this weekend by their campaign team and available on the Times of Malta newspaper.
Amara, Kader and Abdalla migrated from West Africa. Amara and Abdalla from Guinea, Kader from Ivory Coast, all via Libya, where they spent months working, not being paid, being abused and detained by Libyans who hoped to obtain money from them or their families in return for release.
Finally, all three of them found their way on to a rubber boat in the hope of seeking a better life in Europe. Like many other boats, Amara, Kader and Abdalla's dinghy got into difficulty part way across the Mediterranean and the nearest cargo ship, the El Hiblu 1, was sent by a European military operation observing from the sky to rescue those on board, on March 26, 2019.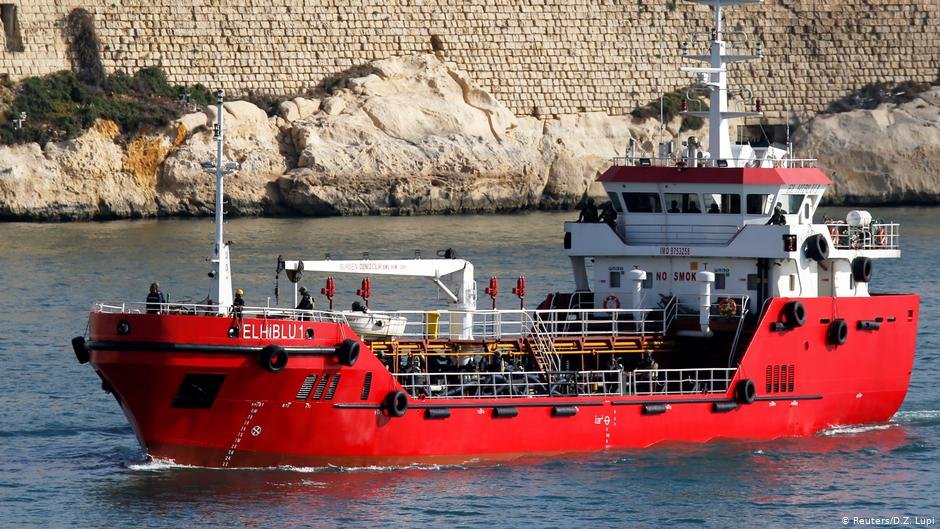 Protests on board
Once on board though, it quickly became clear that the El Hiblu was not taking them to Europe but back to Libya. The migrants on board protested and Amara, Kader and Abdalla were the three who relaid messages to the captain and crew since their language skills were the best and they could speak English and French.
As their campaign points out, "during the protest nobody was hurt and nothing was damaged." The migrants managed to convince the captain to turn around and take them to Malta, where they arrived on March 28, 2019. Once there, they were detained, faced a long list of charges and, if convicted, could spend many years in prison.
Since the trial began, Amara, Kader and Abdalla have been allowed to live and work and pay taxes in Malta, but as Amara told Amnesty earlier this week, "we are between life and death. They are playing with our lives. We have no power. I used to be a happy man. Now I can feel myself withdrawing. I try to be strong but it's eating me up – I just work and sleep. I don't feel free."
The stress of the trial
All three work long hours and Abdalla has a two daughters to look after too. But every day they have to sign in with the police. This causes a lot of stress, Amnesty researcher Elisa De Pieri told InfoMigrants, because they have to make sure they are at the police station by a certain time each evening. "They often have to run straight from work, they get worried if their bus is delayed. This is definitely a cause of stress for them."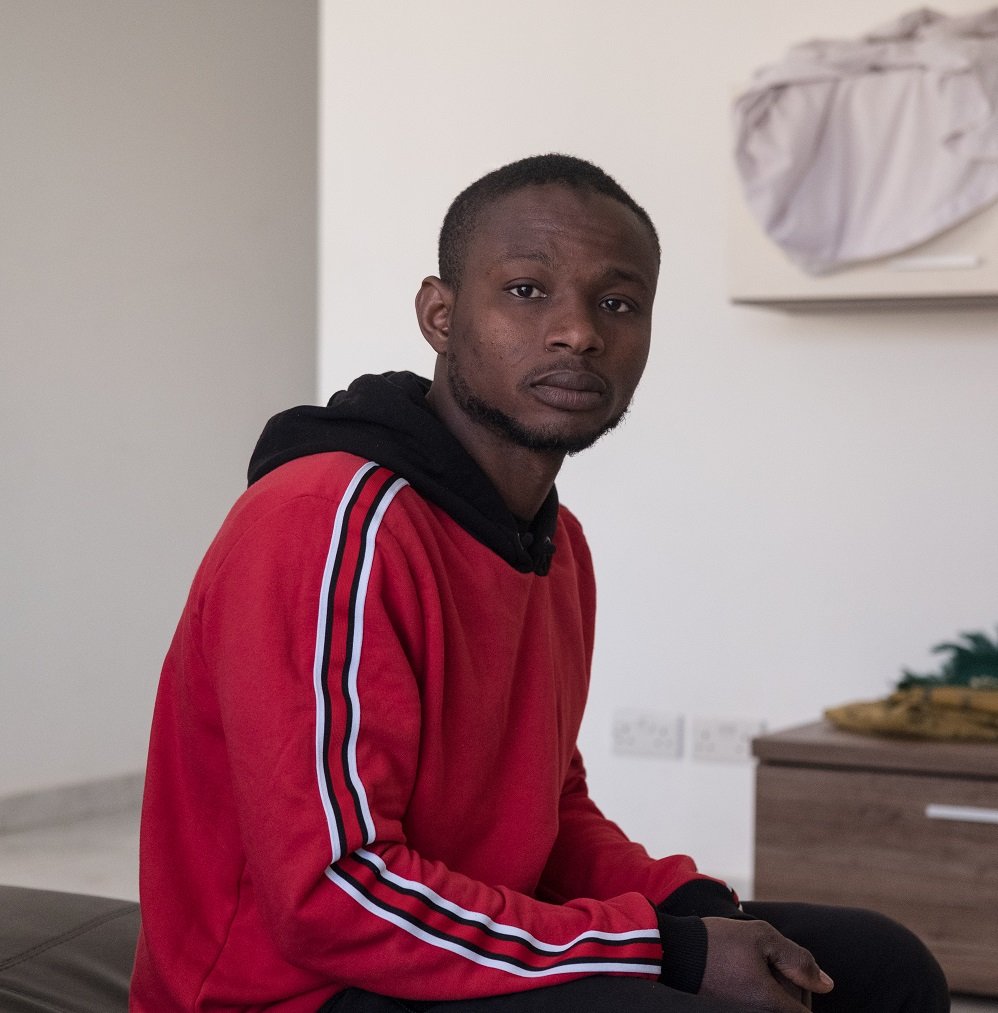 Amara had hoped that his language skills would be the key to his future, writes Amnesty, but sadly it was those skills which led to all these charges being laid against him. Because they translated between the migrants and the captain, they have been classified as the leaders of the revolt.
Despite this, Amara told Amnesty, "I hope to be a translator one day. I thought my English would help people. We just wanted to help."
The list of charges against them is long. According to the Free the El Hiblu 3 campaign, there are at least nine, including acts of terrorism, willfully seizing a ship, causing damage to private property, holding people against their will, threats to kill or injure someone, unlawfully removing any person to another country, using violence, moral and or psychological violence and coercion in order to compel another person to do, suffer or omit anything or to diminish such other person's abilities or to isolate that person, causing someone to fear violence against him or his property.
Some of those charges, if found guilty, carry a life sentence others are for years or months but if combined could still add up to a long prison sentence.
'I am not a terrorist'
When asked to tell his own story, Amara entitles his "I am not a terrorist." Instead, Amara says that he dreamed of a better life since he was a kid. "Inspired by the success stories of people who had left my country to work in northern Africa, I left my home country Guinea to follow in their footsteps and ended up in Libya."
Amara says he had no initial plan to come to Europe. He just wanted to migrate to a peaceful country and live a decent life. However, during the course of his journey towards Libya, Amara says that he was regularly robbed, spent days without eating and without drinking water. Then he found himself in a "horrific situation" in Libya.
"My dream became a nightmare as armed men regularly exploited me for unpaid labor," says Amara. He recalls working for whole days, and instead of getting paid, "they would point guns at us and chase us away."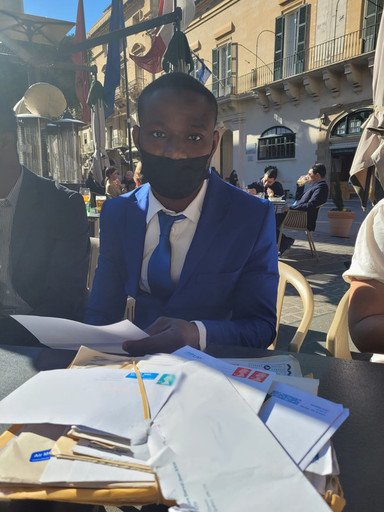 'Fear and hopelessness'
Amara says his life "became characterized by fear and hopelessness in Libya. Lawlessness, kidnapping and rape became normal. Armed Libyan civilians would commit gruesome crimes like rape, shooting and even stabbing black African immigrants, like me, without being questioned by anyone."
Amara explains that he could see this situation was only deteriorating and he realized that "any of us could be killed at any time without any respect for our fundamental right to life." It was then he decided that he had "no other choice but to migrate to Europe for safety and peace."
Amara hoped to find opportunities in Europe he couldn't have in Africa. He underlines that "despite all the challenges and traumatizing experiences I have had during the course of this journey, I have always remained peaceful and law-abiding. I am neither a terrorist nor do I encourage any act of terrorism in any given circumstance."
Even while facing trial, Amara says he feels better in Malta because he is able to "work to feed myself and pay bills." Amara says he hopes he will be acquitted and given "the opportunity to be a lawful and productive member of society."
'My true story'
Kader, from Ivory Coast, has similar hopes. In his story, entitled "My True Story," he recounts how he was just 15 when he ended up in Mali alone and knowing no one after leaving a difficult life in Ivory Coast. Kader slept outside the station and met a boy a little older than him who was working as a luggage porter. Kader started helping him and the boy convinced him they should travel together to his older brother in Algeria.
The boy offered to pay for Kader, but on arrival in Algeria, he found he had to work for the older brother in order to pay back the passage and felt betrayed. In 2018, remembers Kader, "Algerian soldiers were hunting black people to deport them. Just picking you up and dropping you off in the desert! What kind of repatriation is that?" Kader asks.
To hide from the soldiers, the friend's older brother sent them to a small village on the border with Libya. But the deportations got worse and eventually the group felt they had to leave Algeria for Libya.
Kader says "the very first village we arrived in, we got arrested and were locked up in a private prison. From this prison, they decide how much you have to pay in order to be released." Kader didn't have any money so the friend and older brother left him there and paid for their own release.
No other option
Those who couldn't pay faced being beaten up to extract money from their relatives, or to work in the fields for nine months for free to earn your freedom. Kader took that second option and eventually managed to escape with a group of other people. They found themselves in the Libyan capital Tripoli.
In Tripoli, Kader said he would stand at big roundabouts waiting for work every day. One day, a man drove past and took him back to his village where he ended up having to work for free again for some while. Then one night, the man said he was going to help them go to Europe. Kader said he didn't want to go but didn't feel he had any other option.
"We were transported like objects to a place near the sea," remembers Kader and forced to board an inflatable dinghy with lots of other people. After being picked up by the El Hiblu 1, Kader says that he and the others were just trying to help calm people down. On arrival in Malta, he and the others spent seven months and 20 days in prison.
On release, Kader got a job with a construction company. But in June 2020, he fell from the third floor and for months was walking on crutches and couldn't work after breaking his leg. Kader says he is still in pain every day but thanks god he is alive. He says he has a long metal plate in his hips and legs and is waiting for another operation for them to be taken out. That, he says "scares him because I'm afraid I will again miss work and lose my job."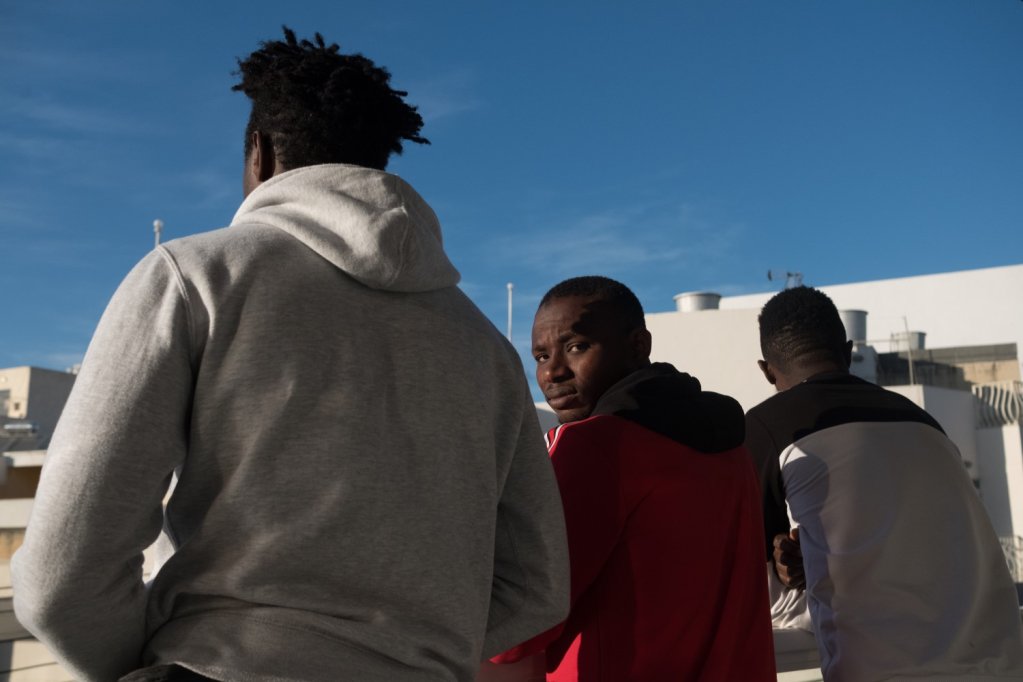 'Shattered dreams'
Abdalla is the last to tell his story in the publication. His story is entitled "Shattered dreams." Today, he is 22 years old, married and a father of two daughters. He too comes from Guinea, from a "peasant family."
When Abdalla's father was alive, Abdalla was able to go to school. However, after a family fight over inheritance, Abdalla believes his uncles bewitched his father which led him to suffer from an incurable illness. "Fear of facing the same fate led me to leave," explains Abdalla.
Abdalla says he and his wife were very scared en route to Libya. "Leaving the house means risking your life if you're a black person," he explains. He like Kader did not have much choice about whether to get on the boat or not.
Abdalla remembers there were about 110 people on board the boat that day, including women, children and men. His account of time on board the El Hiblu 1 also centers around his role being thrust into the position of mediating and trying to calm the other migrants.
The captain asked for the three men to come to his cabin, remembers Abdalla, not only to help communicate with the upset crowd but also to make sure the rest of the group did not try and break into the bridge.
Abdalla says that what gives him hope is the support he has received from NGOs, associations, human rights bodies and journalists. His family also helps put a smile on his face. But despite that, Abdalla admits that the situation has "affected my life, as if I am lost in the dark without knowing where to go. My dream was to become a social worker in the health field, but sometimes I feel like all my dreams are shattered."
You can find out more about the Free the El Hiblu 3 Campaign on their website
Amnesty International's campaign for the El Hiblu 3 is here: '3 youths. 3 years. 3 words. Drop the Charges."