The warm welcome extended to Ukrainian refugees by EU countries that otherwise take a strict anti-immigrant stance has highlighted the stark differences in the treatment of people from Ukraine and those from non-European war zones. In Hungary the contrast is especially apparent, as the example of an Afghan student shows.
Three years after he came to Hungary to study, Hasib Qarizada found himself left alone without help in a field in neighboring Serbia. How did he end up there?
It all started last summer when the radical Islamic Taliban seized power in Hasib's native Afghanistan. As his home country was descending into chaos, Hasib lodged an asylum application in the EU member state. But last September, Hungarian authorities, rather than offering refuge to Hasib, brought him over the border into non-EU country Serbia, a place he knew nothing about.
"Police just came over and handcuffed me,'' Hasib told The Associated Press (AP) in Belgrade, the Serbian capital. "They told me 'Don't try to run away, don't try to fight with us, don't do anything stupid.'''
Stranded in a field in the middle of nowhere, the 25-year-old had no idea where he was, where to go or what to do.
"I was a student, and they just gave my life a totally different twist,'' he told AP. "They didn't give me a chance to grab my clothes, my [phone] charger or my laptop or anything important that I would need to travel.''
He told the AP he "had no idea where Serbia was, what language they speak, what kind of culture they have.''
Also read: Hungary welcomes those fleeing Ukraine but not 'illegal migrants'
'Sinister practice'
EU countries like Hungary have been notorious for their strict anti-immigration laws, and this isn't the first time rights activists have registered such a case in the region. In 2017, a 16-year-old Kurd from Iraq was deported into Serbia from Hungary -- despite having initially arrived in Hungary from Romania and having managed to reach Austria before he was sent back to Hungary.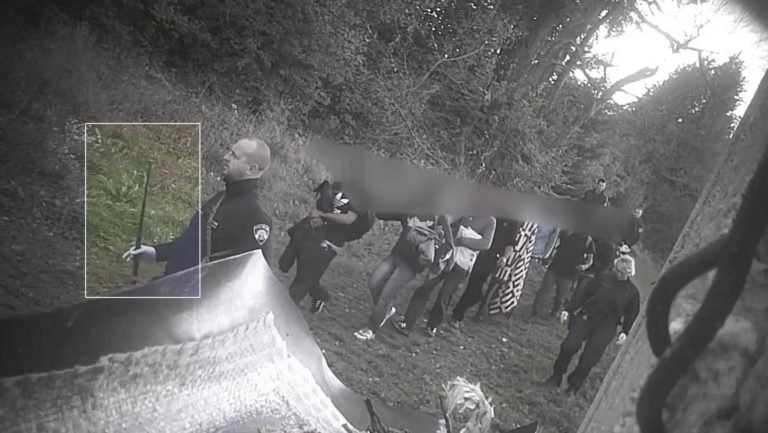 Last December, a Cameroonian woman who entered Hungary from Romania was expelled to Serbia. Another African woman who arrived a year ago by plane from Dubai, the capital of the United Arab Emirates, reportedly also wound up in a field in Serbia.
"This is something that unfortunately has become normal, regular and something which cannot be considered unusual,'' Serbian rights lawyer Nikola Kovacevic told the AP. Still, this illegal practice of sending people into a third country they hadn't come from was "particularly sinister," according to the AP.
Double standard
With the current exodus of Ukrainians fleeing war, Hungary's policies seem to have changed. Shortly after the Russian invasion of Ukraine began, Orban announced "we're letting everyone in."
There are other EU countries that face accusations of violence against migrants which now welcome people fleeing Ukraine with open arms. They include Croatia and Greece.
While activists, UN agencies and other entities have applauded the shift from harsh anti-migration policies, they have also been warning of discrimination against refugees and migrants from Africa and the Middle East -- groups of people who have been facing pushbacks at Europe's external borders for years.
"For those of us following these issues, it is hard to miss the stark contrast of the last few weeks with Europe's harsh response to people fleeing other wars and crises,'' Judith Sunderland of Human Rights Watch told AP. "A staggering number of people from Asia, Africa, and the Middle East die every year attempting to reach Europe.''
Zsolt Szekeres from the Hungarian Helsinki Committee noted that "the [Hungarian] government is trying their best to explain now why Ukrainians are good asylum-seekers and others are bad migrants."
Read more: Ukraine or the Middle East? Greece applies varying rules on refugees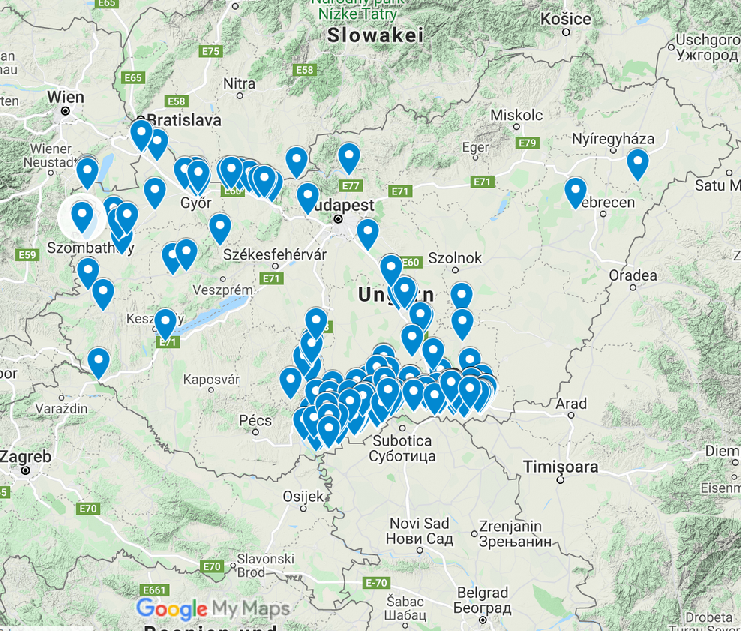 Last week, less than ten days before Hungary holds its next national election (April 3), a government spokesperson called media reports that authorities were discriminating among the refugees arriving from Ukraine "fake news''.
Yet earlier this month, Hungarian Foreign Minister Peter Szijjarto said that refugees from Ukraine and the people Budapest has labeled "illegal migrants" could not be compared. He said: "The truth is that we do not allow any illegal migrants to enter the territory of Hungary, and we will always protect Hungary from these people."
Hungary's harsh migration policies have manifested in, among other things, a 2018 law that threatens jail time for people who support asylum seekers, proposed immigration bans as well as thousands of illegal pushbacks.
Orban has also often made highly provocative statements in the past, including calling migrants "Muslim invaders" and claiming that "all terrorists are basically migrants." In December, moreover, Orban said his country would not alter its strict immigration laws in the wake of a ruling from the EU's top court, which had said that Hungary's laws contravene EU law.
Next-level pushbacks
The illegal practice of pushing asylum seekers like Afghan Hasib Qarizada back over the border, which many activists and journalists say are used systematically at the EU's southeastern and eastern borders, has been observed for a number of years now. According to one human rights group, many cases involve torture.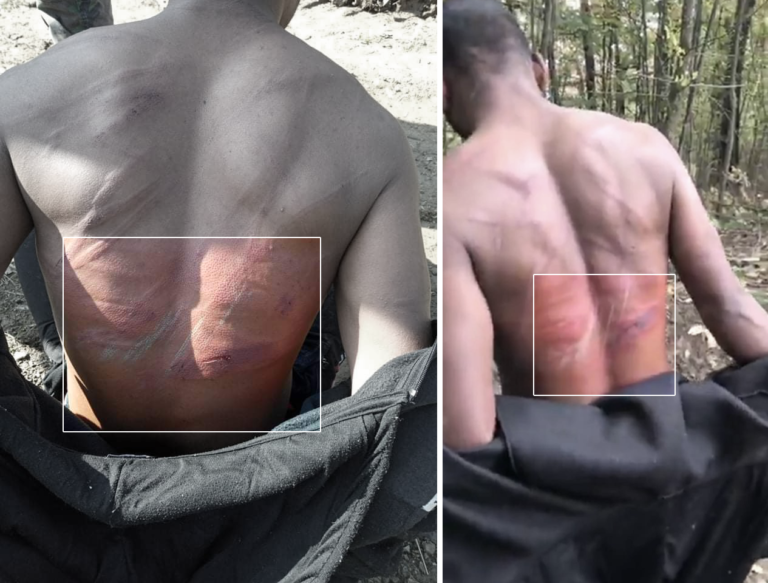 But when asylum seekers are expelled to a country they hadn't come from, like Hasib, "the severity of the violation is higher,'' Kovacevic, the Serbian lawyer, told AP.
Hasib's deportation is considered particularly striking given that the Afghan hadn't arrived in Hungary irregularly. He was a self-financed student, shared an apartment and had established a life in Budapest. The reason for his decision to seek asylum was simple: His family could no longer pay his university fees due to the turmoil in Afghanistan, which meant he couldn't renew his residence permit, according to AP.
His family was in danger as they had connections with Afghanistan's pre-Taliban government, Hasib told the AP. "They hardly go outside,'' he said. Yet when Hungarian authorities rejected his request for refuge, activists say, they disregarded the fact that Afghanistan couldn't be considered safe following the Taliban's return to power.
Lawyers with the Hungarian Helsinki Committee (HHC) have since taken Hasib's case both to courts in Hungary and the European Court of Human Rights. They argue that his unlawful expulsion violates the European Convention of Human Rights.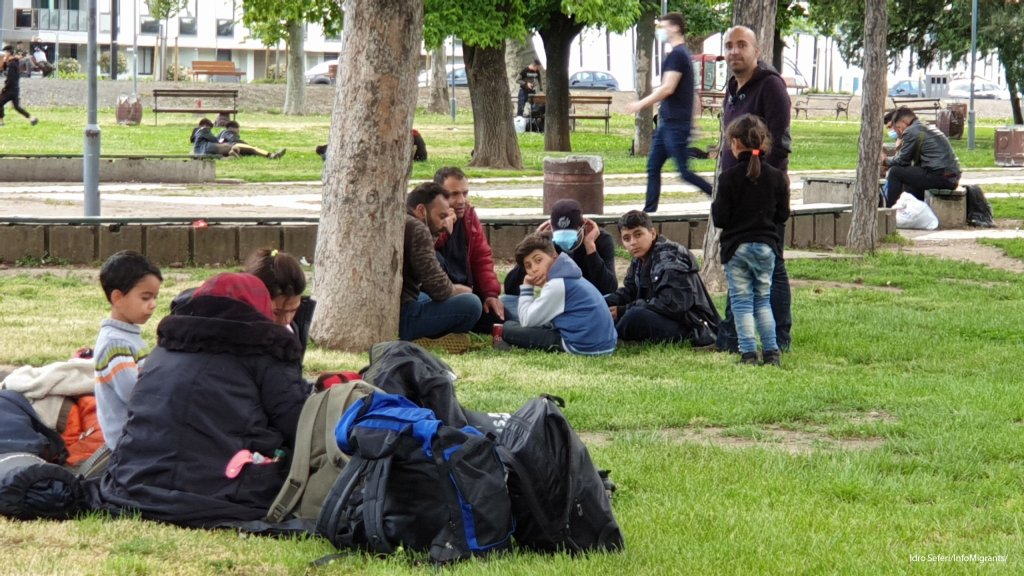 Although a Hungarian court has ruled in his favor, AP reported, the lawyers are now trying to use legal measures to force Hungarian authorities to implement the decision so that Hasib is allowed to return to Hungary.
"He applied for asylum, he was staying here, and he was in need of protection, and he was pushed out in a summary manner,'' the HHC's Zsolt Szekeres said. "He was never given the possibility or option to explain his situation.''
Worst days of his life
In Serbia, Hasib was forced to sleep outside for four nights after being sent there. The days after he was abandoned on the field were the worst of his life, Hasib said. He recalls to AP wandering around for hours and asking a woman at a gas station to let him charge his phone.
"I felt very horrible ... because I was a normal student. I was studying, I was going to classes. I had my own friends. I had my own life,'' he said. "I wasn't doing anything bad.''
According to Szekeres, governments should treat all people escaping war zones the same. "There is no difference between Ukrainian parents fleeing with their children and Afghan parents fleeing with their children,'' he told AP. "This is a good reminder for everyone that asylum-seekers, no matter where they come from, need protection.''
This article is based on a feature by The Associated Press (AP)