A gang of three men are on trial in Belfast, accused of trafficking more than 40 Syrians from Europe to Ireland and on to the UK.
Prosecutors at Northern Ireland's High Court in Belfast accuse the three men of being part of a wider organized crime gang which trafficked at least 43 Syrians via the Irish capital Dublin and on into the UK via Northern Ireland.
According to a report in the Irish Times, prosecutors allege that the group arranged identity documents, "booked flights and hotel and travel, and even provided COVID certification paperwork as part of an international people-smuggling racket."
In the first half of March, three suspects in the case were arrested and charged with facilitating a breach of immigration laws. They were named by the BBC as Ahmad O, Abdul Al-Y, both listed as resident in Belfast and Mohammed A, resident in London. Cash was also found at Ahmad O's property along with four different phones.
The smuggling offenses they are charged with are alleged to have taken place between November 2021 and February 2022. The gang the men are accused of being part of a network, according to police, which stretches between Syria and the United Kingdom.
Criminal network
"Evidence suggests they may have smuggled hundreds of migrants into the United Kingdom," police told the BBC. "This criminal network has established an infrastructure and capability to smuggle people across multiple international borders undetected. They have access to multiple identity documents and large sums of criminal cash."
The Crown Prosecutor in the case, David McNeill, is a specialist in business crime, money-laundering, terrorist finance, drugs and organized crime cases.
The police has been observing the gang to gather evidence for the last six months. Flights from Belfast International Airport to other parts of the UK as well as taxi bookings were put forward as evidence of their trafficking network, reported the BBC.
Each defendant is alleged to have played a different role in the operation. Al-Y, police said, could be linked to some of the offenses by emails and a phone number present on some of the suspect flight bookings.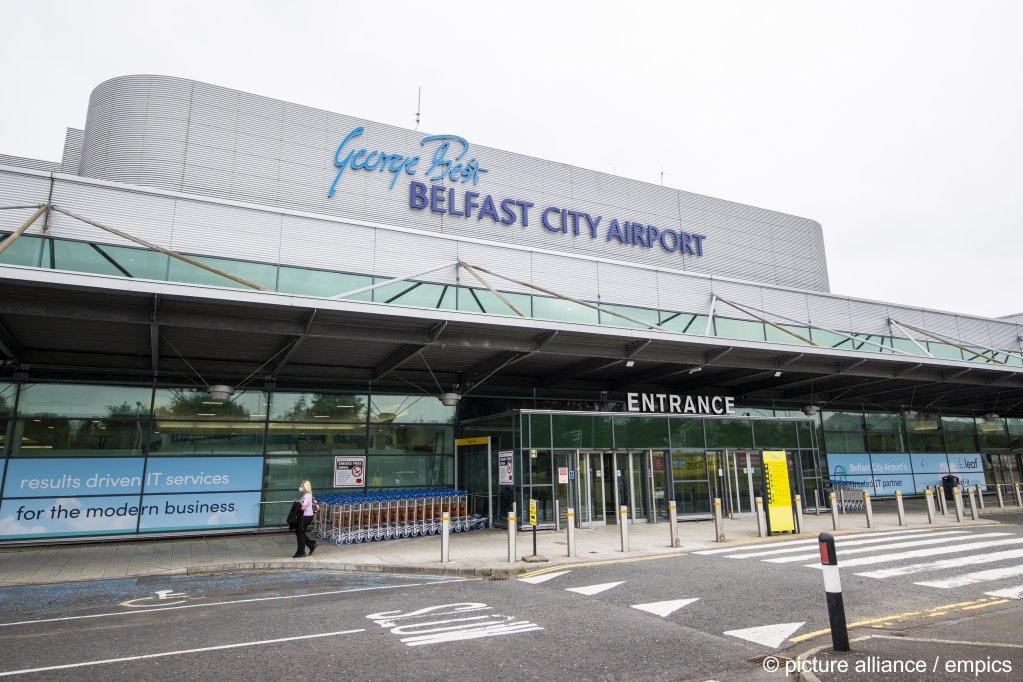 Spotted on CCTV
Ahmad O. was implicated after a car belong to him was spotted on CCTV footage traveling back and forth to Belfast airport, as well as contact with one of the other defendants. Mohammed A. became a suspect after flying back from Belfast to London in November, he "was found to be carrying more than €5,000," reported the BBC.
Bail was refused to all three suspects because as District Judge Amanda Hendersen is reported to have said, there were "concerns there is a potential to access identity documents and risk of further offending, given the gravity of this enterprise."
Judge Hendersen added that she thought other members of the gang were "still at large."
Ahmad O's defense lawyer claims that he may not have been driving the car spotted on CCTV footage at Belfast airport. However, on Monday, prosecutors accused the 39-year-old who works at a pizza takeaway, of acting as a "taxi driver" for the smuggling operation.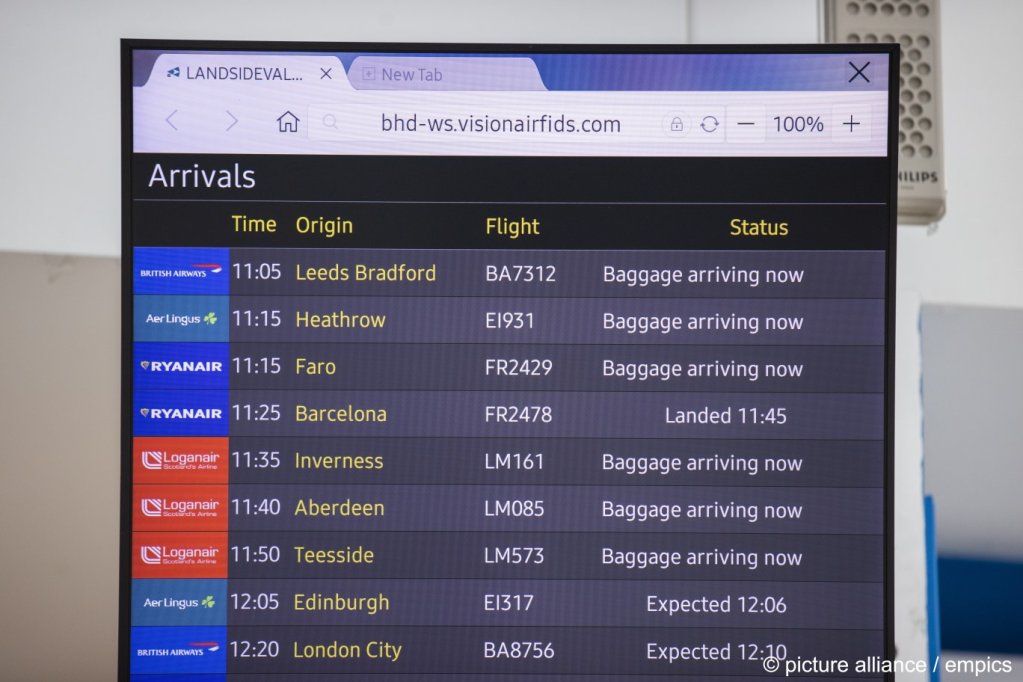 Granted asylum
According to the Irish Times, prosecutor's told the court that Ahmad O brought "the immigrants from somewhere in the Belfast area to Belfast International Airport," and then dropped them off. Not only was he seen on CCTV on three occasions in November dropping people off at the airport, but mobile phone positioning also connects him to the allegations, say the prosecution. A phone seized from one of the migrants who had allegedly been smuggled by the gang, revealed Ahmad O's phone number, his profile photo and a WhatsApp reference to "Belfast Ahmad Taxi," reported the Irish Times.
Ahmad O is reported to have left Syria in 2011 before first traveling to Egypt and then Libya. Eventually he was granted asylum in Sweden where he proceeded to live for seven years. The Irish Times reported that Ahmad O traveled to the UK with his family in 2020 and acquired settled status and a job at the pizza takeaway firm where he works.
His defense barrister has said that Ahmad O denies "any involvement in illegal immigration." The Irish Times said that he barrister added that the money found at Ahmad O's property "represented his life savings from his fast food job," and that the role he is alleged to have played in the smuggling gang was "at the lowest level of the operation, compared with others suspected of booking flights and hotels."