A UN fact finding mission has been investigating reports of mass migrant graves in Libya, as part of a general mission to establish the circumstances of the human rights situation in Libya and to document alleged violations.
Migrants, interviewed by the UN Human Rights Council Fact-Finding mission on Libya, "continue to share alarming information on the situation in Bani Walid, a trafficking hub around 130 kilometers south-east of Misrata."
In the latest report from the fact-finding mission, published on March 28, the report authors detail allegations from eight migrants interviewed, as well as their own observations on the ground in Libya, from their mission which was established in 2020.
The mission found that there were "reasonable grounds to believe that migrants were held captive, murdered tortured and raped [around Bani Walid.]" Several of the migrants told the mission about the existence of mass graves in Bani Walid, with one of them saying he had buried three bodies himself in such a grave. The authors said they are still "seeking to verify this information."
Also read: Libya: 70 migrants freed from Bani Walid secret prisons
Forensic expert investigating
One of the mission members told the news agency Reuters that they had appointed a forensic expert to try and investigate the graves further. The mission did however establish that many other crimes had and were taking place in Libya against migrants.
The mission also documented "further cases of murder, torture, inhumane acts, rape, persecution and enslavement of migrants by some State authorities, militias, armed groups and traffickers, employing a consistent pattern of conduct."
During the latest period of reporting, the authors found that "thousands of people were intercepted by the Libyan coastguard and brought back to Libya where they faced arbitrary detention in inhumane conditions, torture and other ill-treatment."
Also read: Smuggling network source reveals harrowing details of migrants' 'death journey' inside Libya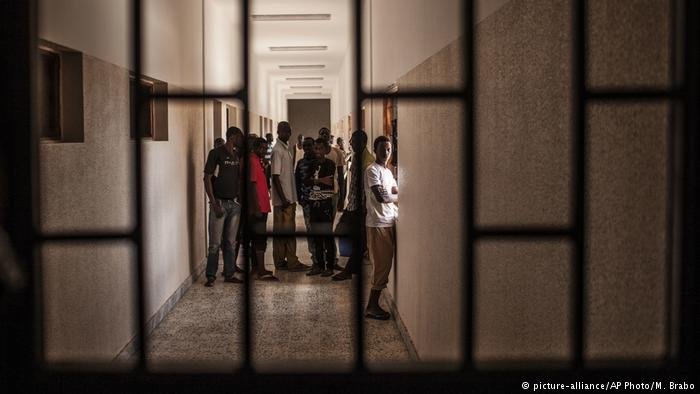 'Excessive use of force'
The mission found that there was an "excessive use of force" in operation in some of the detention centers under the control of the DCIM "as well as inhumane conditions of detention." Whilst the reporting was underway, one of the detention centers, Shari Al Zawiya, where the mission was investigating allegations of sexual violence by guards was closed down.
Several of the migrants interviewed from east Africa told the mission they had been raped and sexually abused whilst detained in prisons like Beni Walid. One woman, detailed the report, said that guards had threatened her husband, also in the prison, would be killed if she did not submit to them.
Three other women said that prison guards at Beni Walid would often come in drunk while women were sleeping at night and pick some of them for rape. This, said the mission authors, was a "confirmed pattern."
Tortured and burned
In March 2022, an 18-year-old Sudanese migrant died "from injuries apparently inflicted on him by human traffickers." This young man was also one of those the fact-finders interviewed prior to his death. He had told them he had been tortured by traffickers who had demanded a ransom for his release from his family and then set him on fire when the money was not paid. This incident occurred in Sebha in Libya's southwest, says the report.
The UN fact-finders found that the "Libyan authorities have been either unable or unwilling to protect migrants against abuses by traffickers and to hold perpetrators to account." Those who have been brought to justice tend to be in European cities.
In February 2022, points out the mission, a judge in Palermo began a series of preliminary hearings against two Bangladeshi nationals accused of detaining and torturing migrants in Zuwara. The suspects, the report said, could face 20 years in prison in Italy.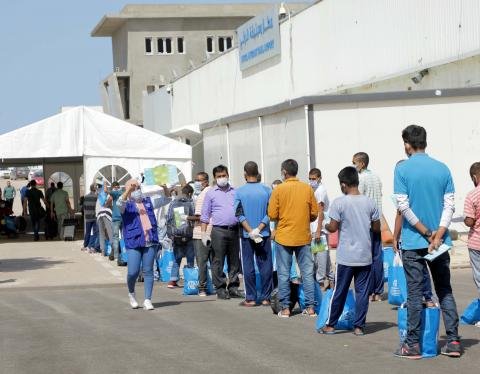 Bani Walid: 'They set fire to women's breasts and vaginas there'
One migrant told the report authors that when migrants heard the word Bani Walid "she or he would start crying. They set fire to and burn women's breasts and vaginas there."
Another migrant, interviewed in March 2022, who said they were a victim of a trafficking network reported being "tortured in different ways. I was burned with cigarettes. They poured petrol on me and attempted to set me on fire. They tied each of my arms to a car and threatened to drive and pull them away. I was penetrated with a knife and a baseball bat as well as with a broomstick. I was filmed by my abductors, who threatened to release the video."
Violent interceptions of migrants at sea and subsequent detention by the Libyan authorities continues to be carried out, said the report. European states also continued to cooperate with the Libyan authorities, including the coast guard, noted the authors.
The mission also found that the situation for Libyans who expressed opposition to political candidates could face arrest and detention for "expressing their views about the elections or their support for specific candidates on social media and during demonstrations."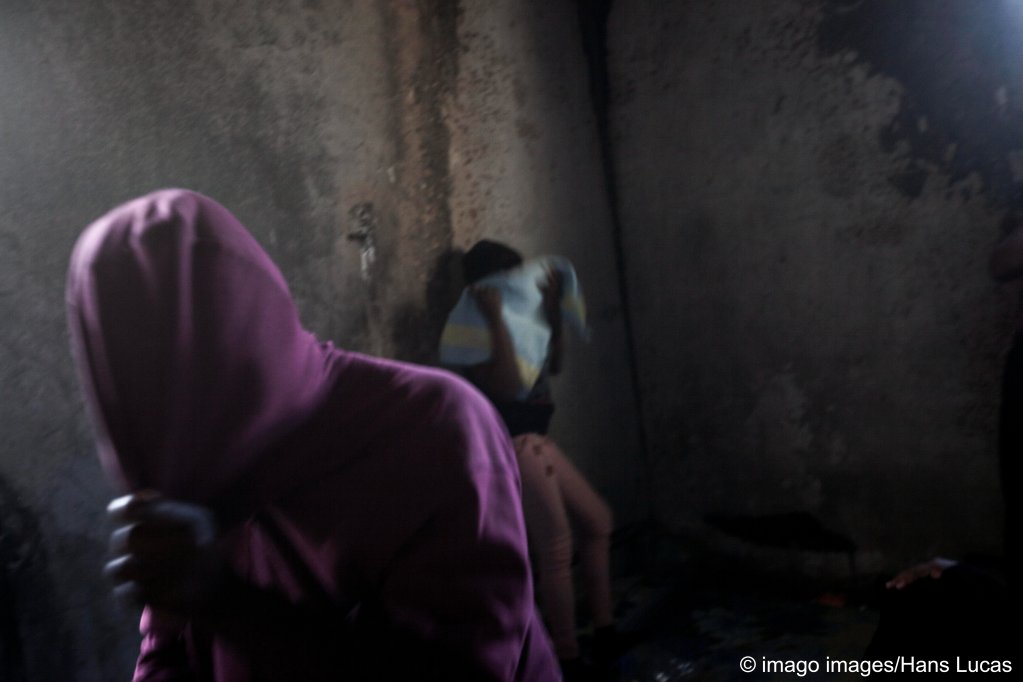 Killings and disappearances
Women and ethnic minorities faced particular violations and discrimination, said the report. Attacks on civil society organizations and activists are also not uncommon, and the silencing of these people as well as journalists and human rights defenders was enabled through "restrictive laws and regulations."
The mission found that "attacks and acts of intimidation" were fostering an "increasingly insecure environment," making it difficult to defend abuses of human rights against migrants or Libyan civil society.
Violence and sexual violence against women and girls was "fueled by patriarchy and religious and cultural conservatism as well as sexism and misogyny." This had led in general to an under-representation and marginalization of Libyan women in society. Having a role in public life in Libya for women carried "significant risks," confirmed the report.
Killings and disappearances of prominent women activists and politicians and the "ensuring impunity has sent shockwaves among activists and aspiring candidates and forced several activists to flee Libya or to stop their activism."
In conclusion, the political situation in Libya "remains tense and the security situation fragile." Secret prisons, other places of detention, extrajudicial killings, enforced disappearances, violations against vulnerable populations and the conduct of armed hostilities were all in evidence in the mission's latest report.
Also read: 20,000 migrants taken back to Libya reported missing in 2021: Oxfam