Solidarity and help for those fleeing war in Ukraine has been universally expressed across Europe and the UK. However, administrative hurdles are still hampering some of the integration efforts being made in various countries.
More than four million people have now fled Ukraine, confirmed the UN refugee agency UNHCR on Wednesday, March 30. UNHCR in a statement said that a further 6.5 million people are displaced within Ukraine and 13 million "are estimated to be stranded in affected areas or unable to leave."
"We are confronted with the realities of a massive humanitarian crisis that is growing by the second," stated the UNHCR. Even before the war started, the UNHCR had identified 2.9 million people in the country in need of assistance in their humanitarian response plan. UNHCR is delivering aid both within Ukraine and to those fleeing the country, to help affected populations in the region.
€60 million funding from Germany
Also on Wednesday, UNHCR confirmed that it had received €60 million in funding from Germany "to help provide humanitarian aid to millions impacted by the war in Ukraine." The Federal Office for Migration and Refugees (BAMF) in Germany is working on providing language and integration courses to those who have fled Ukraine. However, it was recently reported that many of them also faced bureaucratic hurdles in Germany.
Read more: Ukrainian refugees face bureaucractic hurdles in Germany
Poland has so far taken in the majority of those fleeing Ukraine in absolute terms. On Tuesday, UNHCR's chief Filippo Grandi visited the Polish city of Krakow to express his thanks for taking in "150,000 refugees in a city of 800,000." The EU though has been clear that it needs to help "incentivize" Ukrainians to move on from Poland and start sharing placements for refugees out across the bloc. On Wednesday, he reported he had arrived in Lviv, Ukraine, to assess the situation there.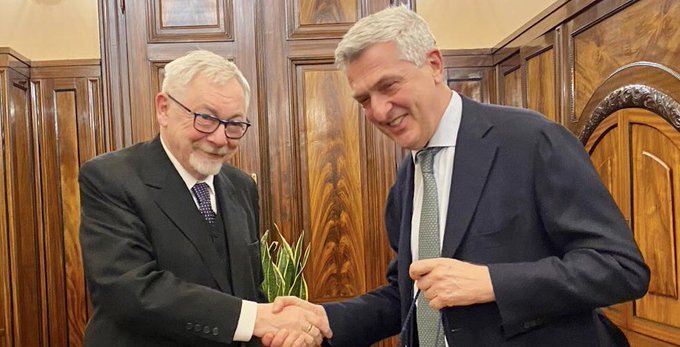 'Incentivise refugees to leave Poland'
On March 28, the EU Home Affairs Commissioner Ylva Johansson said that the situation would not be sustainable without "encouraging refugees to leave Poland and actually try and go to other member states."
Read more: How one Polish village is welcoming Ukrainians
According to the French news agency Agence France Presse (AFP), Johansson made the comments as she was joining an EU Interior Ministers' meeting in Brussels. Since March 4, the EU has offered temporary protection to Ukrainians fleeing the war, granting them the possibility to live, work, study and gain access to welfare in any of the 27 member states.
AFP reports that Austria has so far registered 35,000 Ukrainians, Lithuania has between 20,000 and 35,000, France and Greece have each taken in around 15,000 and Ireland has already registered 13,500. Italy has 72,000 Ukrainians so far, reported ANSA.
Johansson said that she wouldn't impose quotas on certain countries and acknowledged that the numbers crossing the border from Ukraine into the EU had been slowing slightly in recent days but that there was still a "big pressure" on countries like Poland, Czech Republic, Romania and tiny Moldova, which had at one point the greatest number of those fleeing Ukraine relative to its own population size.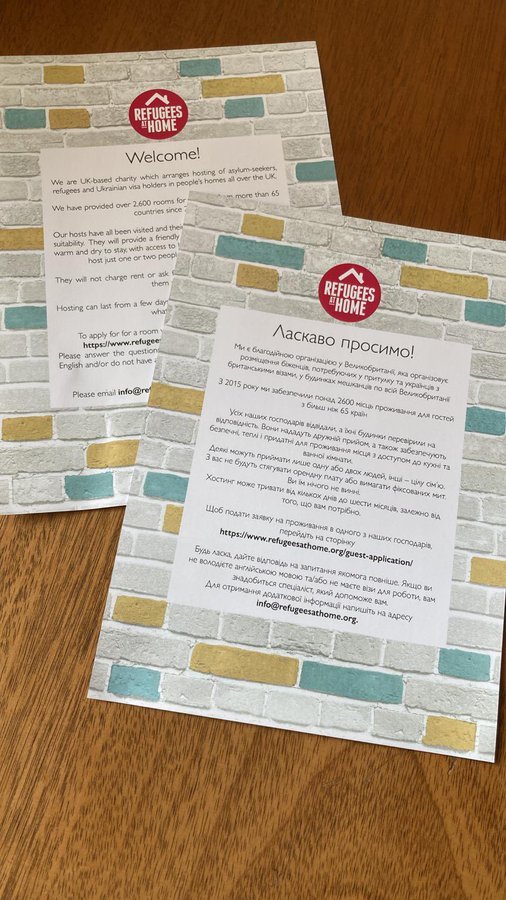 'Homes for Ukraine'
Although now outside the EU, the UK too has been vocal in declaring itself open to Ukrainians fleeing war. In reality, however, it has come under criticism from refugee and migrant rights groups who say that the level of bureaucracy has hindered the numbers of visas actually issued, and therefore the numbers of Ukrainians who have actually made it to Britain.
The UK has two schemes by which Ukrainians can enter Britain since the war. The first is for Ukrainians already resident in the UK to bring over their extended family members. The second is for British citizens to apply to sponsor Ukrainians to come and live in their homes.
On Wednesday, March 30, the BBC reported that more than 200,000 families in the UK had applied to the government to be part of the government's "Homes for Ukraine" scheme, offering one or more rooms in their houses to those fleeing Ukraine. However, the government told the BBC that they had actually only issued 25,000 visas so far (23,500 for the Homes for Ukraine and the rest for the family sponsorship scheme). The great majority of those have not yet entered the UK. Just 2,500 visas have been issued on that scheme, said the BBC.
On March 28, in the House of Lords, the Conservative peer Lord Harrington, appointed Minister for Refugees, admitted that there were "problems" with the system. He said the visa requirement was needed to provide security but they were trying to process things as quickly as possible. However, on Tuesday, the minister for children and families, Will Quince, was reported by the online newspaper iNews telling Sky News that just 1,000 Ukrainians had so far entered Britain.
The British Home Office (interior ministry) told iNews that around 59,500 Ukrainians had already applied to come to Britain.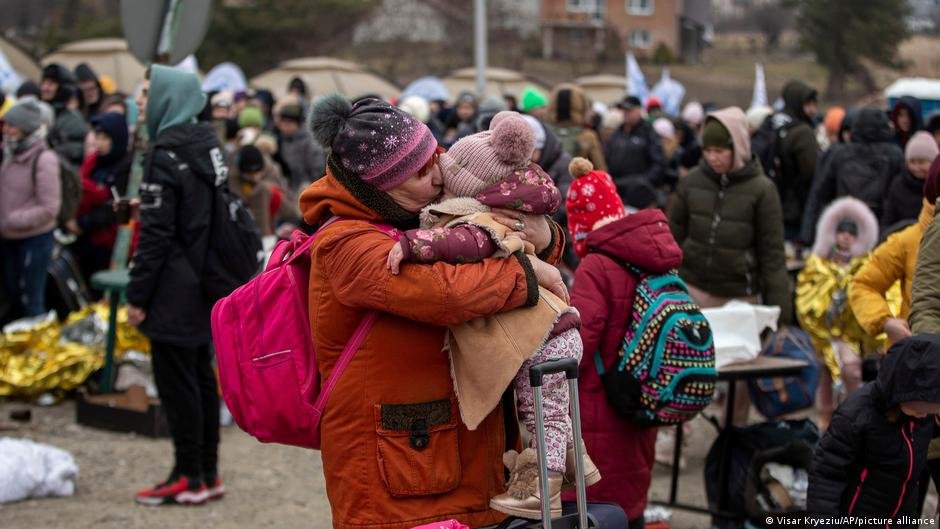 Visa application process 'difficult'
According to the UK government website about the Homes for Ukraine scheme, anyone with at least six months permission to be in the UK can become a sponsor, from any nationality. You do not have to pay to be a sponsor but you will have to provide your identity documents, undergo a range of checks and have a spare room to be eligible. The accommodation has to be available for at least six months and be fit for people to live in.
The first phase of the scheme puts the onus on sponsors to find a family or person they would like to sponsor and then apply with them for the visa. The government asks sponsors to think carefully about whether their accommodation is suitable for someone with a young child, the elderly or someone with a disability. It also asks if you are willing to accommodate someone with pets.
The BBC has been in touch with a number of UK residents who signed up for the scheme and reported that they were having to resort to going on to social media in order to find people they could sponsor and even when they did find a suitable match, the application process was complicated and relied on the Ukrainians having good enough English and a stable internet connection in order to understand the form and supply the correct information in order to apply.
Read more: Airlifts, free tickets: Transport for Ukrainian refugees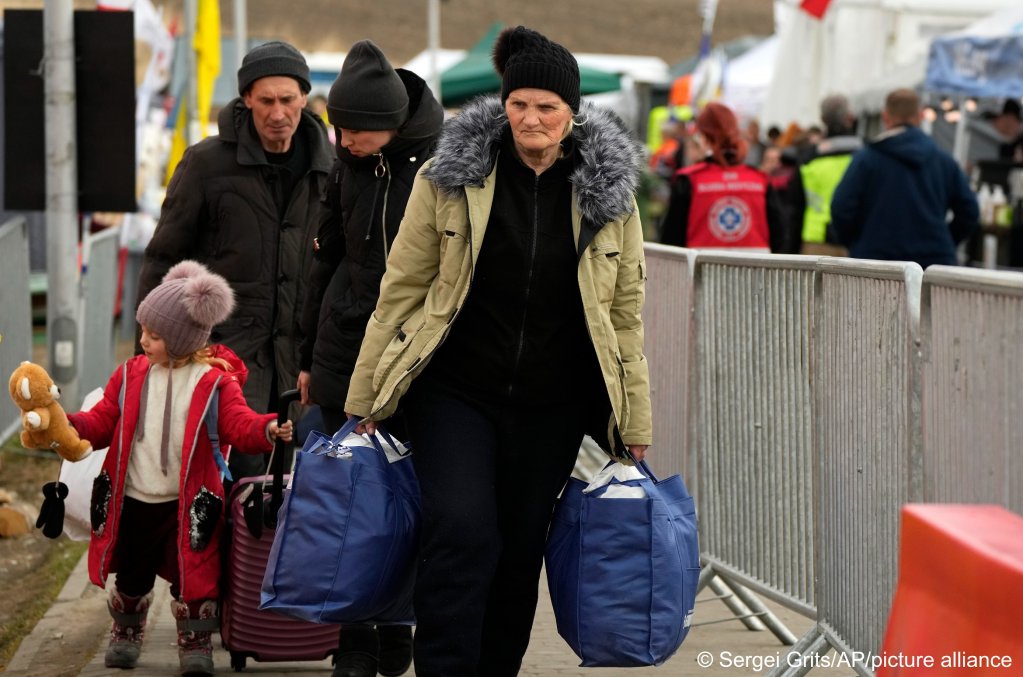 'Hostile' and 'xenophobic'
On March 11, the British government opened up a temporary visa processing office in the French town of Arras, not far from Calais, to try and help process the applications of some Ukrainians who had arrived in France in the hope of reaching the UK or joining family members already there.
The Guardian found that one woman who had applied to sponsor a 17-year-old boy was still waiting because the boy's parents, both lawyers, had had to remain in Ukraine with him to get an international passport which would meet the requirements. "They're having to wait for the passport to be completed," Samantha Flower, a local government council member, told the Guardian.
Flower said that the boy and his family "had a shell land near their home five or six days ago. They don't know from one day to the other what's going to happen. If he doesn't make it out alive, it's because the red tape prevented it," she concluded.
Refugee charities and campaigners have been calling on the government to completely scrap the visa requirements. After her experiences, reports the Guardian, Flower ended up resigning from the Conservative party over the issue, calling the government approach "hostile" and "xenophobic."