Poland has swiftly welcomed more than two million refugees escaping from war-torn Ukraine. Yet just north of that border, the EU country continues to push back non-Ukrainians trying to enter Poland from Belarus.
While Poland has welcomed with open arms some 2.4 million people fleeing Ukraine in only five weeks, the EU country continues to turn away Middle Eastern and other migrants and refugees seeking to enter the European Union via Belarus.
Since last May, thousands of migrants have been trying to reach Poland, Lithuania and Latvia -- all members of the European Union -- via Belarus, sparking a humanitarian crisis as they remained stranded on the EU external border for weeks in freezing conditions. In the Polish-Belarusian border region alone, at least 19 bodies presumed to be of migrants have been found in since September 2021. 
The EU has been accusing Belarusian ruler Alexander Lukashenko of a kind of "hybrid warfare" by encouraging migrants from countries like Iran and Afghanistan to fly to the capital Minsk and ferrying them to the EU's external borders.
Thousands of migrants remain in Belarus. Most have been accommodated in a huge 10,000 square meter warehouse in Bruzgi near the border with Poland.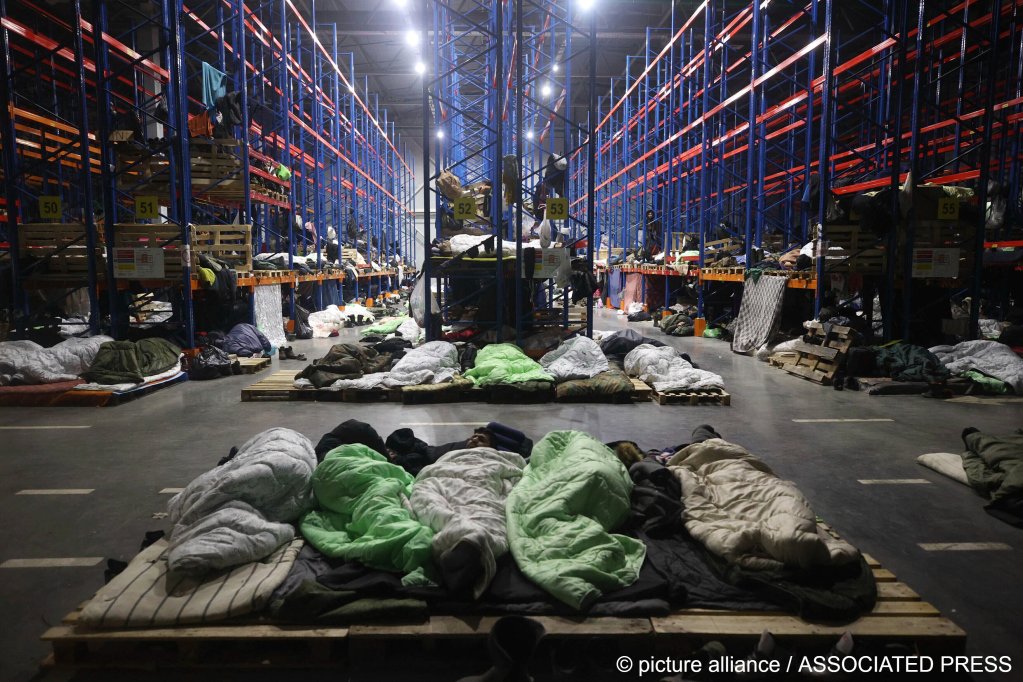 Uptick in attempted crossings
In January and February, the number of irregular migrant arrivals to Poland from Belarus decreased significantly. In late February, for instance, the Polish border guard registered 66 crossing attempts within 48 hours. In November, the Polish border guard said that around 200 people tried to cross the border each night.
Lately, however, border guards and NGOs say that the number of attempted crossings has been on the rise again amid the recent closure of the remaining migrant centers on the Belarusian side. A "record this year" of 134 people attempted to cross the border in 24 hours, Polish authorities said last week. According to the border guard, the migrants hailed from Afghanistan, Iraq, Egypt, Sudan, Yemen, Turkey and Cuba.
"We get the sense that the order is to push back absolutely everyone, no matter their situation or health status," Monika Matus, from the Polish activist network Grupa Granica (Border Group) told AFP. The organization has been on the ground since the beginning of the Russian invasion of Ukraine on February 24.
"These people can neither count on medical care nor any other care," she told AFP. The NGOs called the legal proceedings against their activists "unprecedented".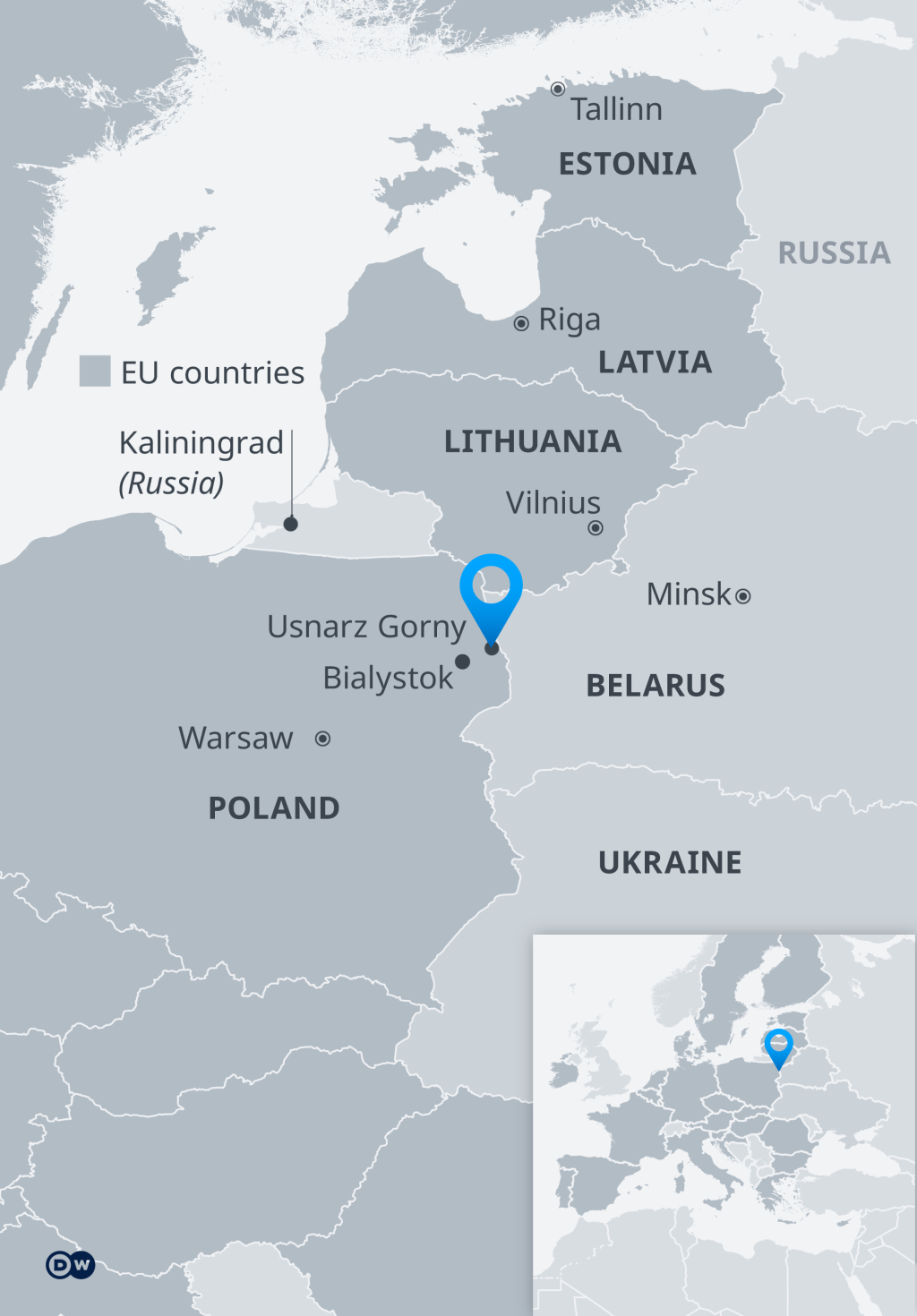 "Serious criminal accusations are being leveled for having provided humanitarian assistance or shelter or driven these people from the woods to a safe place," Jaroslaw Jagura, a lawyer with the Helsinki Foundation for Human Rights, told AFP. "Organizing illegal border crossings is punishable by eight years in prison," he added.
Representatives of the United Nations, the European Commission and others have also denounced Polish authorities' treatment of migrants and refugees trying to enter from Belarus. "These actions have further aggravated the already dire humanitarian, material and sanitary situation of many asylum seekers and migrants trapped at Poland's border with Belarus," a Council of Europe's Commissioner for Human Rights said in February.
Diverging views
While both border guards and NGOs report an increase in attempted border crossings, they have a very different view of the situation.
According to Polish border guard spokeswoman Anna Michalska, border guards only expel migrants on their way to Germany. They "are ordered to leave Polish territory and are escorted back to the border," Michalska told AFP. She insisted that Polish authorities would give medical advice to anyone asking for it. She also said that those arrivals hoping to stay in Poland can "always" apply for asylum. 
NGOs, however, call these statements "lies". On Friday (April 1), Grupa Granica tweeted this video, saying that "small children, people in need of medical care, have been wandering literally a few meters from the border with Poland for almost a week."
According to AFP, it was difficult to verify the accusations as the immediate border zone remains closed off to non-residents, including reporters and humanitarian organizations, since September in a decision taken by the nationalist government. Poland's border with Belarus has been a restricted zone since early September, when the Polish government declared a state of emergency there. Unlike Lithuania, Poland recently decided to keep the state of emergency in place until the end of June.
It has also sent several thousand soldiers to the EU's external border and begun building a 186-kilometer long barrier to be topped with barbed wire. The new steel wall, critiziced by rights groups, is expected to cost €350 million and is due for completion in June.
Disparate experiences
Grupa Granica's Monika Matus told AFP that Belarusian officials have now also "evicted" families with children, many children, pregnant women and "the weakest" from the migrant centers.
"They are the ones trying to cross the border now," she added, saying the Polish border guards "are pushing them all back".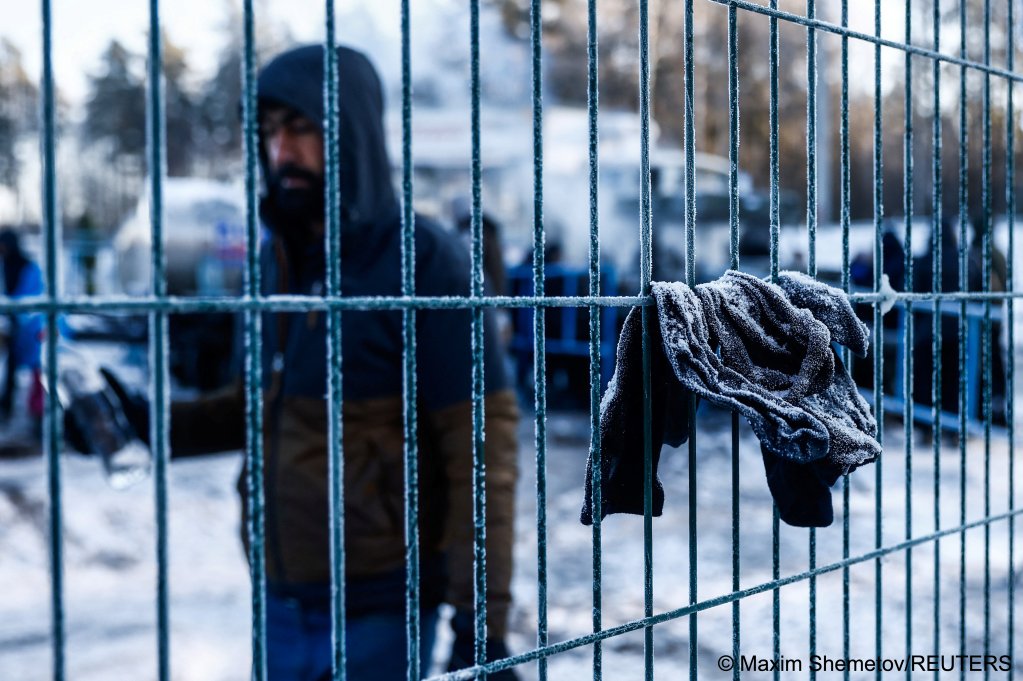 On the weekend, AFP reported, activists lodged a complaint with prosecutors against the Polish border guard, accusing them of having pushed back a dozen people, including handicapped individuals and one pregnant woman.
"They once again found themselves in the woods where the temperature drops to minus three degrees Celsius," Helsinki Foundation lawyer Marta Gorczynska told AFP. 
Earlier this week, a Polish court reportedly ruled in favor of three Afghans who had been pushed back despite their request for asylum.
Jaroslaw Jagura, the Helsinki Foundation lawyer, said it was hard to understand "why on the one hand helping those fleeing Ukraine is desirable, rewarded and lauded, while on the other hand helping people at the Polish-Belarusian border is stigmatized and criminal."
With AFP