Around 25 people are believed to have died during an attempt to reach the Canary Islands by boat. Survivors said the bodies of the dead were thrown overboard.
Spanish police say they believe 25 people died when their boat got into trouble during an eight-day journey from Mauritania to the Canary Islands.
The boat, which set sail from Nouakchott in Mauritania, was rescued off the small island of El Hierro on Sunday, March 27 with 48 people on board. Canarias7, a local Spanish language newspaper, reported that a child who was among the arrivals had died. Five other people, two of them minors, were taken to hospital.
About 75 people had been on board when the boat left the Mauritanian coast on March 19, news reports say.
In a statement, the police said the boat had experienced "terrible conditions" during the long journey at sea.
"Within days, their water supplies ran out and they only had biscuits to eat," the statement continued. Some people resorted to drinking sea water to quench their thirst.
Also read: Spain's Canary Islands draw more migrants despite dangers
Skippers arrested on suspicion of murder
Police said that "according to survivors' testimonies, 25 people had likely died and their bodies were thrown overboard." One man had also been beaten during the journey, according to Canarias7. 
Three people thought to be the boat's skippers were arrested on suspicion of murder, the police statement said. Two remain in preventative custody.
Canarias7 also reports that on March 27, a boat carrying 12 people, all in good health, arrived at the port of Los Cristianos in Tenerife. One man suspected of being the skipper was arrested and detained.
Also read: Spanish court sentences two smugglers to nine years in prison over migrants' deaths at sea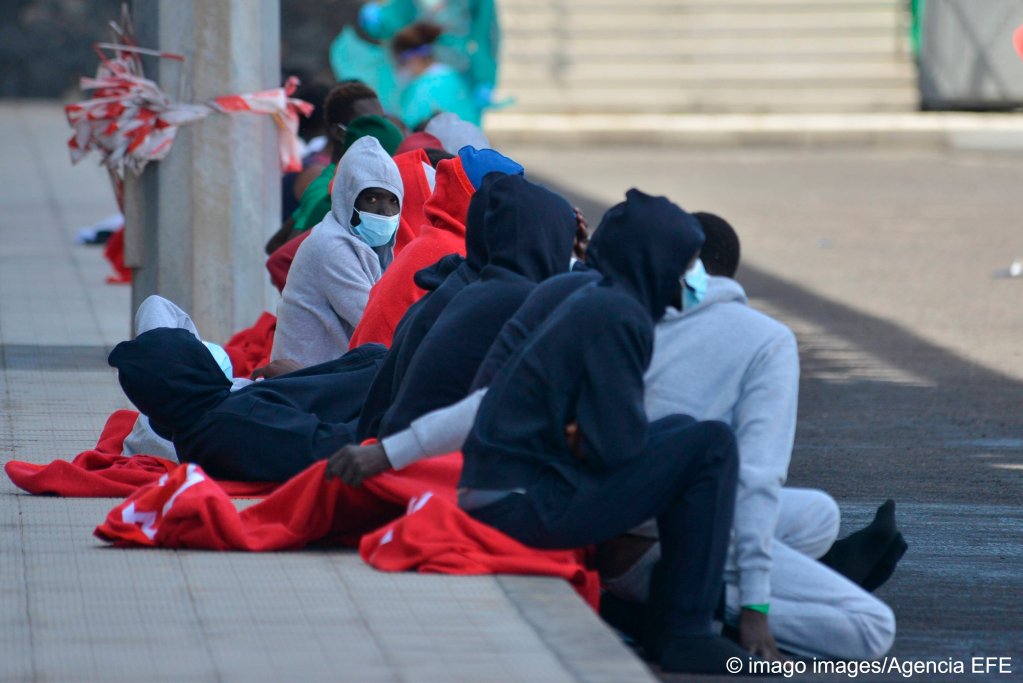 Arrivals double
The sea crossing from the nearest coast of Morocco to the Canaries is around 100 kilometers, but the distance from Mauritania is as least ten times that.
Spanish interior ministry figures show that so far this year, 5,552 migrants have arrived on the Canary Islands from the African coast, double the figure for the same period in 2021.
Strong currents make the Atlantic route extremely dangerous. Caminando Fronteras, a Spanish non-government organization, says that at least 4,016 people died while attempting to cross by boat from West Africa to the Canary Islands last year.
With AFP 
🎧 Listen to the InfoMigrants' podcast Tales from the Border: Episode 1/8: Senegal -- Crossing the vast Atlantic Ocean