Human Rights Watch has made fresh allegations against Greece. The organization accuses the country not only of continuing to engage in the illegal pushback of migrants at its borders but also employing third country nationals, other migrants, to do so.
"Greek authorities, including through proxies they use, are assaulting, robbing, and stripping Afghan asylum seekers and migrants, including children, before summarily pushing them back to Turkey via the Evros river."
The organization Human Rights Watch (HRW) began their latest report, published April 7, with these allegations. In it they describe a "pattern" of illegal pushbacks which started in 2008, and are corroborated by various other NGOs, as well as the Council of Europe and the UN Refugee Agency (UNHCR).
According to HRW, masked men, some of whom appear to be of Middle Eastern or South Asian origin, have been piloting boats on the Evros river, which delineates much of the land border between Turkey and Greece, and forcing other migrants to strip down before telling them to get out and wade back to the Turkish side of the river.
The allegations are based on interviews with 26 Afghans, 23 of whom told HRW they were pushed back between September 2021 and February 2022.
Migrants pushing back migrants
In one instance, one of the interviewees said that his boat was taken across the Evros river by two Afghans and two Pakistanis. Speaking Pashto, these men explained that they had been chosen by the police to take other migrants across the river because the Greek police "don't want to be directly involved in sending the people back to Turkey."
Another migrant said one of the boat pilots, who was from Pakistan, explained "we are here ... doing this work for three months and then they give us ... a three page document. With this [document], we can move freely inside Greece and then we can get a ticket for another country."
Another Afghan, a 25-year-old journalist called Bedar* was also fleeing the Taliban. In his case, he said the men piloting the boat were Syrian and speaking Arabic.
The two women interviewed, who were traveling with their children and husbands, said they were not asked to remove their clothes, however they also alleged that their phones and other belongings were removed in custody and one woman was held with her daughter and separated from her husband.
Also read: War of words over migrant deaths at Greece-Turkey border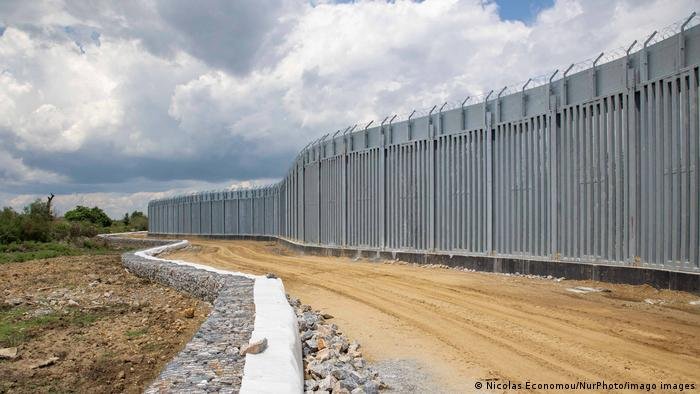 Interviews with 26 Afghans
In an article in the EU Observer, the director of Human Rights Watch's refugee program, Bill Frelick, says that in 2008, he already documented similar abuses taking place and had thought that "such revelations would shock the Greek public and people throughout the European Union," that "such abuses would quickly come to an end."
Fourteen years on, though, comments Frelick in the same article, "the brutality has not abated, and has taken a turn that demonstrates even greater cowardice, callousness, and contempt for the rule of law on the part of Greece's authorities."
The Afghans interviewed by Frelick and his team allege that the Greek authorities -- or people they believed to be working for Greece -- beat them several times while in custody or as they were being forced into the Evros river. Twenty-two of those interviewed said that they had been asked either to strip down to their underwear or even "totally naked." All of them alleged that the Greek authorities had stolen "their money, mobile phones, or other belongings."
Also read: My name is Parvin': Iranian woman files claims of torture and abuse against Greece
Turkey designated as a 'safe country'
HRW argues that part of the basis for Greece's actions is that in June 2021, Greece declared Turkey a safe country for asylum seekers from Afghanistan, Bangladesh, Pakistan, and Somalia. That means that if nationals of those countries tried to claim asylum in Greece, they would be quickly processed to see if their claim could be determined by Turkey instead of Greece.
However, HRW points out that Turkey does not meet the "safe country" criteria established by the EU. Since July 2019 there have been repeated reports that Turkey has forcibly deported hundreds of Syrians from its cities. In an incident in February 2022, Turkey is thought to have deported "at least 150 Syrians to Syria despite having protected status," according to HRW.
The migrants who spoke to Human Rights Watch also claimed that they had not been properly registered by the Greek authorities or given an opportunity to lodge an asylum claim.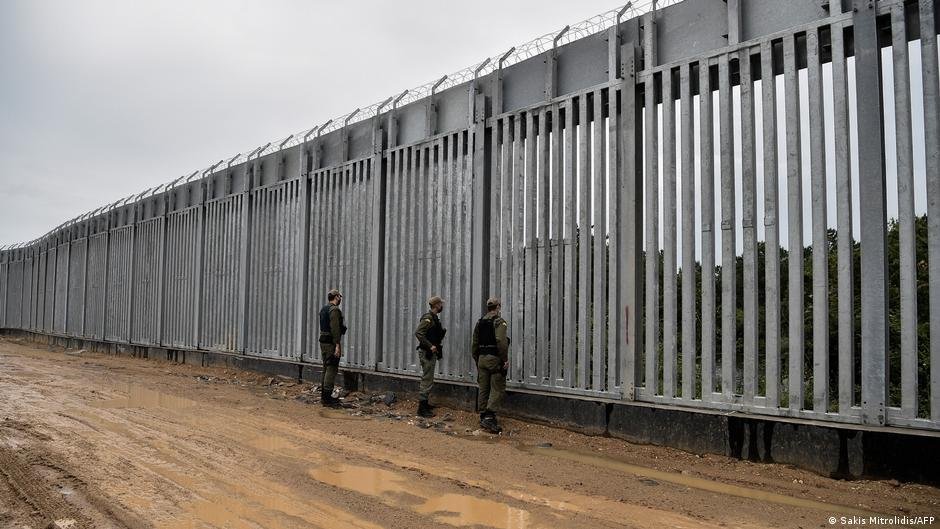 'Beaten and kicked'
Naji* a 37-year-old former Afghan Special Forces soldier from Baghlan, who fled the country after the Taliban takeover in August 2021, told HRW that he was in a group of 25 when they were arrested by the Greek police. He said he was beaten. "They kicked me and whoever was not looking [at] the ground. If you looked up, they beat you more. Their behavior was totally inhumane." Naji describes trying to cover himself "with leaves" after the group were told to take off their clothes.
Some migrants, say HRW, allege being beaten with truncheons and even threatened with guns. A 23-year-old Afghan called Afsar* said that when he tried to escape the police after being hit with a baton "a policemen pointed a gun on my head and told me to sit down or otherwise he would fire."
One man, Fathullah* a 29-year-old from Herat said he had approached the police for help after becoming separated from his group. He said that after being beaten and stripped the police forced him to hand over his important documents including a passport. He said he needed these to seek asylum but never received his passport back. He also says police beat him and broke his teeth, causing him to bleed. Afterwards, he said "physically I am ok but mentally I can never forget these moments."
Also read: Evros frontier, a militarized no-man's land
Promised documents in return for work with police
According to Human Rights Watch, 16 of the Afghan interviewees "reported that the boats taking them back to Turkey were piloted by non-Greek men who spoke Arabic or South Asian languages common among migrants." Some of the migrants interviewed identified these pilots as coming from Pakistan and Syria.
The migrants said that the Greek police were "close by" while these "men loaded the migrants onto small boats." They said these non-Greek men "often wore black or commando-like uniforms in addition to balaclavas to obscure their identities."
A couple of the Afghans who struck up conversations with these men said that they had told them they were also migrants who had been promised documents by the Greek authorities if they did this work for them for three months.
Five of the interviewees told HRW that they had not been taken to the Turkish riverbank from Greece but forced to get off the boat in the middle of the Evros river. Some of them said the water had been "chest-to-chin-high water" and "freezing temperatures" when they had disembarked.
Some of the interviewees also said that some of the uniformed police had either "German or Austrian flag patches" on their clothes. Police wearing these patches "did not interact with them or make efforts to intervene in the situation." However, Human Rights Watch suggest that these people could have been working for the European Border Agency Frontex, which has "more than 650 guest officers" stationed in Greece.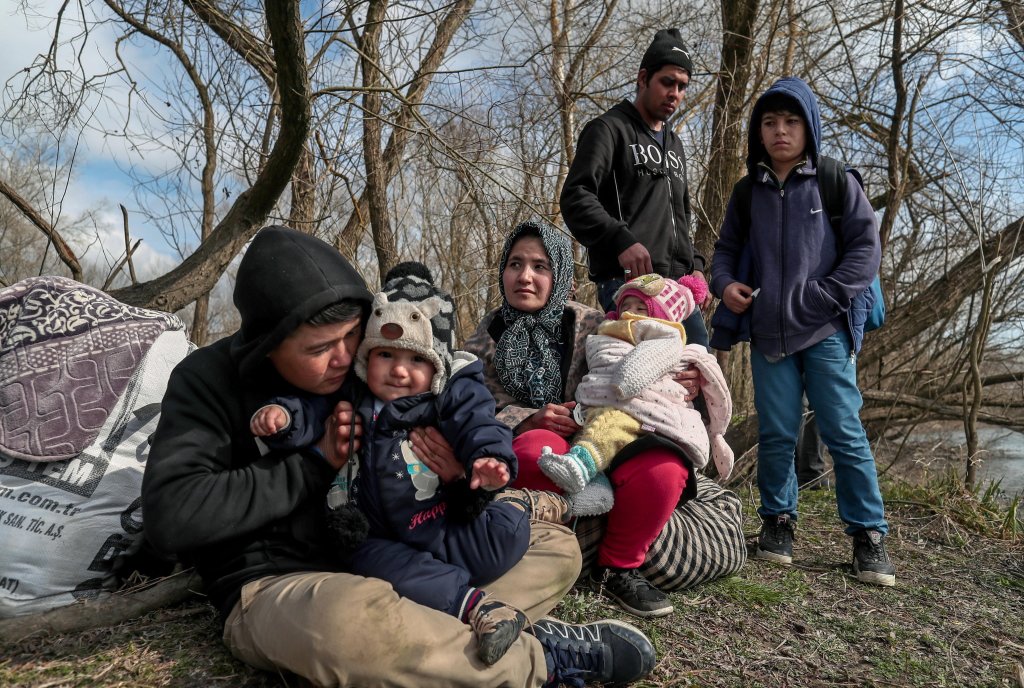 Greek police refute all allegations
The Greek police wrote a letter in response to the allegations, saying they continue to "refute all findings and allegations of misconduct." The letter from Major General Dimitrios Mallios, Chief of the Aliens and Border Protection Branch / Hellenic Police Headquarters, was written in Greek and was unofficially translated by Human Rights Watch.
Major General Mallios said that all police agencies and their staff would "continue to operate in a professional, lawful and prompt way, taking all necessary measures to effectively manage the refugees / migration flows, in a manner that safeguards on the one hand the rights of the aliens and on the other hand the protection of citizens especially in the first line border regions."
He also said that "no migrant requesting international protection is refouled." Anyone asking for asylum would have their application "examined" and if they received a rejection it would be in "full compliance with the domestic and international law and especially with the provisions of the Geneva Convention."
Police acting to protect borders and 'social cohesion'
Moreover the police authorities said that they were acting only to protect their external borders and maintain "social cohesion" in the country. For this they said they work together with Frontex and have a duty to safeguard the external borders against "illegal border crossings," and also "against organized cross-border crime in the form of migrant smuggling and other hybrid threats where migrants have been instrumentalized by third countries such as Turkey."
The Major General admitted that border surveillance and control was being carried out at the Evros river border as well as at sea and along the Greek coasts. He also said that when third country nationals were stopped by the Greek police, they were transferred to the "Fylakio Reception and Identification Center at Orestiada, for further management in accordance with the Greek Law."
In these centers, people would be screened for vulnerabilities, to determine their nationality, registered, photographed and fingerprinted, the letter explains. They would then be informed of their right to apply for asylum and receive information in a language they could understand. They would also be given the right to contact their family members, consulates or other authorities of their countries, as well as humanitarian organizations.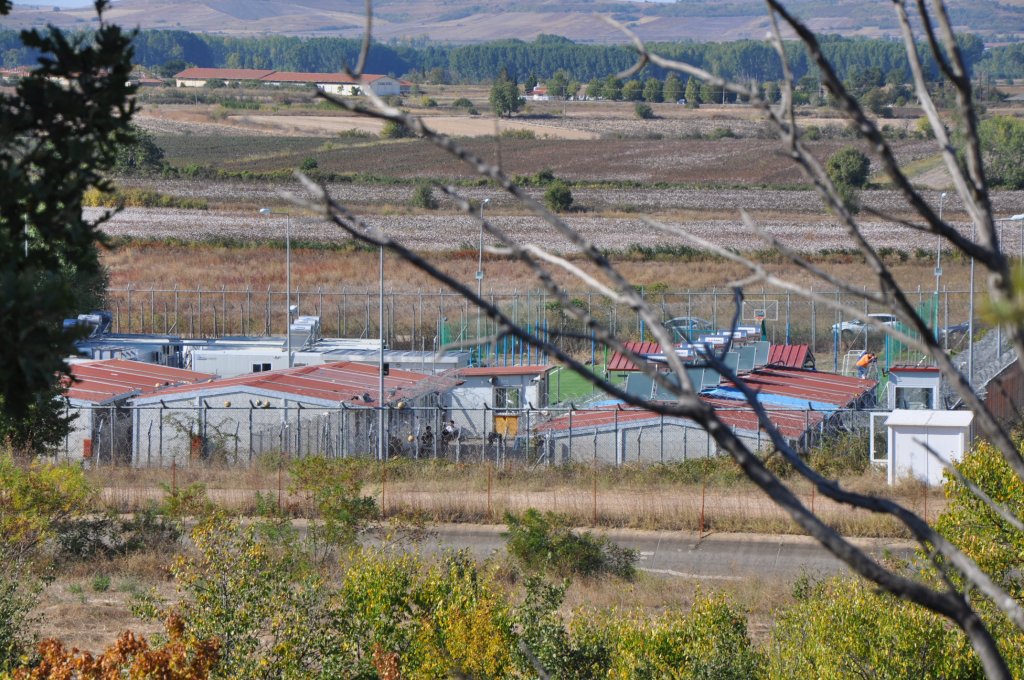 'Results of investigations pending'
The authorities said that during the period of the alleged incidents -- September 2021 to January 2022 -- the Greek authorities had made 1028 arrests "of irregular migrants at Evros." They also stressed that Greek police officers had gone out of their way to save migrants and put their own lives at risk in extreme weather conditions to save "hundreds of irregular migrants."
The letter referred to trainings given to the border guard by UNHCR in 2021. Around 400 newly recruited border guards were trained "on the main principles of internal protection and handling of population groups at the border."
With regard to the specific allegations made, the letter detailed that two complaints reporting informal refoulement of migrants from the Greek-Turkish border to Turkey were filed in February 2021. These were under investigation by the Greek Ombudsman, but the results were still pending. One related to actions "allegedly committed on February 23 2021 and was filed by a Syrian national." Another was about events alleged to have taken place in the two days previously and were made by a Syrian national with a residence permit in Germany.
Another complaint was received from an Afghan national relating to events in September 2021. He too alleged "unlawful refoulement" and "reprehensible police officers' actions." The results of the disciplinary investigation are also "still pending."
The Greek authorities say they found a "lack of sufficient evidence regarding the exact place and time of the reported incidents" and is asking HRW for any more evidence they had to help them establish what had taken place.
HRW demands halt to all pushbacks
HRW asks that the Greek authorities establish another inquiry into all allegations. The organization also calls on the European Commission to "press the authorities to establish an independent border monitoring mechanism that would investigate allegations of violence at the borders."
The Greek authorities should "immediately halt all pushbacks from its territory and ensure fair treatment to people seeking safety in Greece and provide access to asylum procedures for all who request it," HRW says.
*Not their real names, chosen by HRW to protect the migrants' identities