The Bavarian office for Asylum and Returns has helped to open a house for migrants who choose to voluntarily return to Senegal. The house, called 'Dalal Jam' (Welcome in Peace) is designed to welcome returnees for up to four weeks.
Dalal Jam House, or 'Welcome in Peace', opened in March after 36 months preparation, announced the Bavarian Regional Office for Asylum and Returns (Bayerisches Landesamt für Asyl und Rückführüngen -Lfar) on April 8.
Lfar is one of the partners in the project, stated an Lfar press release. The house is designed to offer voluntary returnees, citizens of Senegal resident in the southern German region Bavaria who wish to return home, a place to stay for at least four weeks.
"Many returnees face hurdles" admitted Lfar. To make their return successful, support is needed, both in the sense of accommodation but also financial help. Another of the partners in the project, Sama Chance, will provide medical and psychological help to returnees. Help will also be offered for returnees looking for more permanent places to live and a job.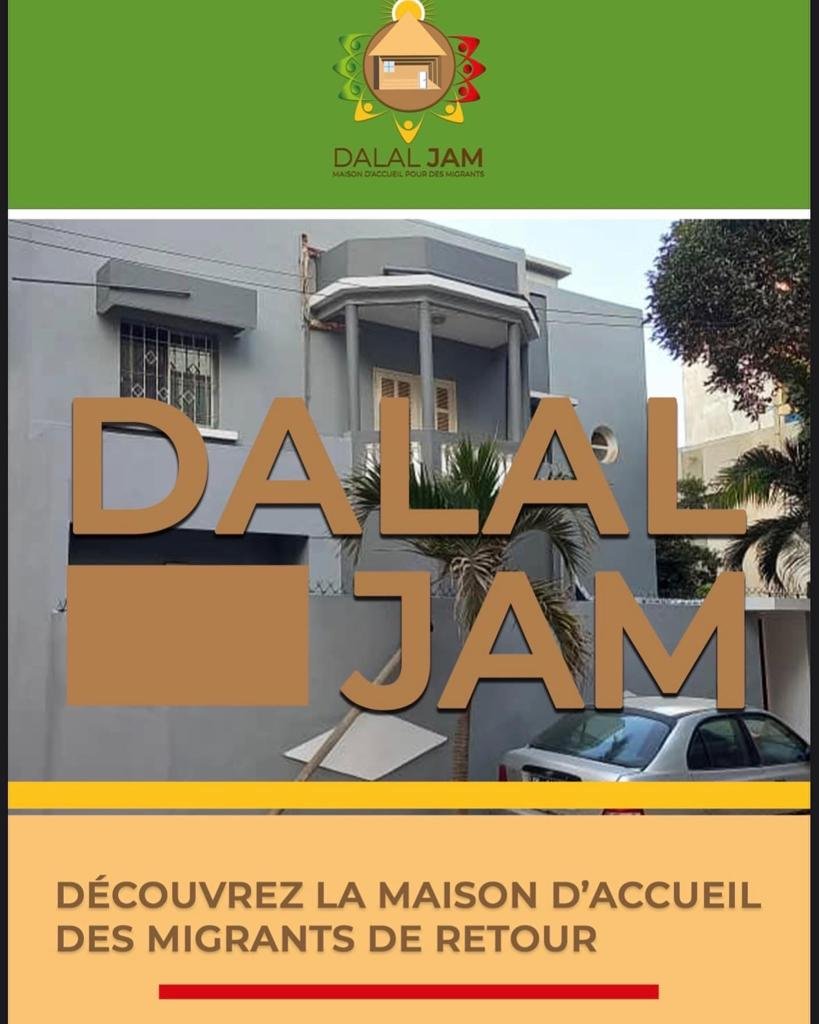 'A milestone for successful reintegration'
The president of Lfar, Axel Ströhlein, called the opening of the house a "milestone for successful reintegration." The mayor of the area in the Senegalese capital Dakar, where the house is situated, came to cut the ribbon to declare the house officially open.
The house is both for voluntary returnees and those who have been issued with an expulsion notice, Sama Chance writes on its website. The house also offers returning migrants access to a computer and the internet, which facilitates their job searches.
Another service helps those returning rebuild ties with their families and contacts, many of whom may have been depending on them for money during their time in Europe. The Dalal Jam team also offers returnees help with Senegalese bureaucracy and administration that they might face due to their departure from the country or their return from Germany.
Space for up to 15 returnees
The house, writes the team, can offer spaces for up to 15 people at a time. It is hoped that their time in the house will allow them to rejoin Senegalese society in "good health, with a network and the potential to create opportunities for themselves to enrich their social and professional future."
Thanks to help from the team at Dalal Jam, states the website, "new arrivals will be better prepared to re-adapt to their country of origin and therefore able to plan their new lives and flourish."
According to a flyer handed out by Sama Chance in German, the scheme will offer a return plan for those leaving Germany, a pick up at the airport in Dakar and a place to sleep and eat at the house. Monitoring for the next three to six months is also on offer, as are "informative workshops" at the house and the possibility to talk to other migrants who returned previously.
If you would like more information about the project, you can contact the following numbers in Germany: +49 15203821787 and in Senegal: +4221 776551354 or +221 765052362 By email, Sama Chance can be reached on samachancegermany@gmail.com or via the website www.samachance.sn