After the Russian army bombed her town, Mykolaiv in southern Ukraine, Valentina Ejova decided to flee. The 72-year-old Ukrainian woman first made her way to Moldova and then to Austria. This is her story, as told to the United Nations Population Fund.
Valentina Ejova is one of over four million Ukrainians, predominantly women and children, who have been forced to flee their country since the Russian army invaded Ukraine in late February. The 72-year-old had just a few hours to pack as many of her possessions as she could into two small suitcases before she left her friends and her country behind.
"There were explosions outside, it smelled of smoke," Mrs Ejova remembers about the day she decided to leave Mykolaiv. "We were almost surrounded, planes were flying overhead. There was so much noise that I couldn't hear myself speak. We decided to leave the next morning, if we made it through."
Ejova shared her story with the United Nations Population Fund (UNFPA) while in a transit camp in Chisinau, Moldova.
The UN Refugee Agency, UNHCR, estimates that about a quarter of the Ukrainian population have been forced to flee since the war began, although some people -- more than 800,000 -- are now beginning to return since the Russians halted their assault on the capital Kyiv.
However, with Russia's focus shifting to the eastern and southern sides of the country, where the military is hoping to cement their hold in Donetsk and Luhansk and complete the takeover of the southern port city of Mariupol, developments in the region remain unpredictable.
More than 400,000 Ukrainians fled to Moldova
On April 9, UNHCR said that more than 400,000 people had left Ukraine to enter Moldova. Ejova was just one of those. Many people like Ejova have then moved on from Moldova to EU states, either via bus transport or by taking resettlement flights.
"Even though my heart ached to leave, I fled my homeland without looking back – I decided that my life is worth more than the material goods I gave up," Ejova told UNFPA.
However, leaving Ukraine can be particularly taxing on the elderly. Some of Ukraine's older population have faced additional problems as they fled: Existing health problems have made it more difficult for them to travel, and like women and girls, they are also at a heightened risk of exploitation and abuse during these kinds of crises, notes UNFPA.
Also read: Moldova struggles to cope with Ukrainians fleeing war
In fact, one third of those in need of humanitarian assistance, have been elderly, states UNFPA in a press release. This is the "highest proportion of elderly people affected by a crisis in the world."
Even before the war, Ukraine had one of the highest life expectancy gender gaps in the world. This means in concrete terms that women tend to outlive men by an average of ten years. And that leads to many older women facing journeys out of their country on their own.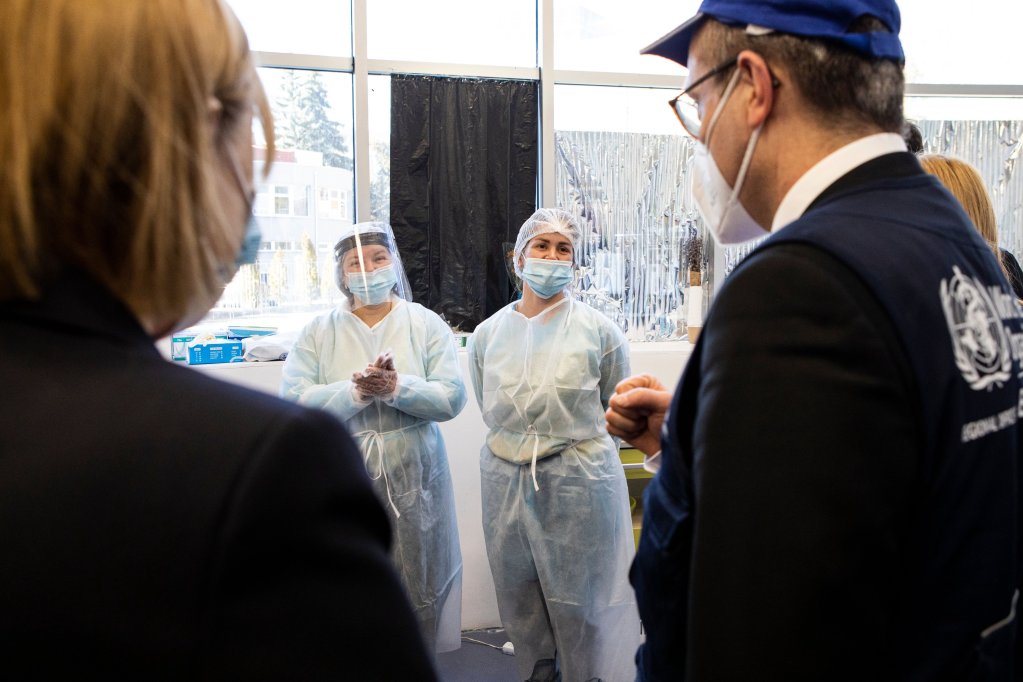 Flight from Ukraine
Ejova explains that although it would normally take just half a day to drive from Mykolaiv to the Moldovan capital Chisinau, it took her about 24 hours before she even reached the border. The first stage of the journey was with friends in a car to the port city of Odessa. After spending a while searching for a way to journey further, Ejova joined a minibus which was heading to Chisinau. She says she remembers feeling uncertain about what lay ahead, as she traveled on the cold and crammed vehicle:
"I have always led an active life, but that trip drained my strength – not so much physically, but emotionally. The fear of driving across minefields or being stopped never left me for a second." On arrival in Moldova, Ejova was given temporary shelter where she spent several days before being flown on to Austria.
She said she was "very grateful" for the help she had received from Moldova and UNFPA. Her journey, she explained, marked her first trip abroad in her life. "I am 72 years old, yes, but I am ready to study a new language. I am ready to work and to get back on my feet. Age is not a diagnosis – I feel full of strength and energy, I am ready to face challenges in a new country," she enthusiastically shared.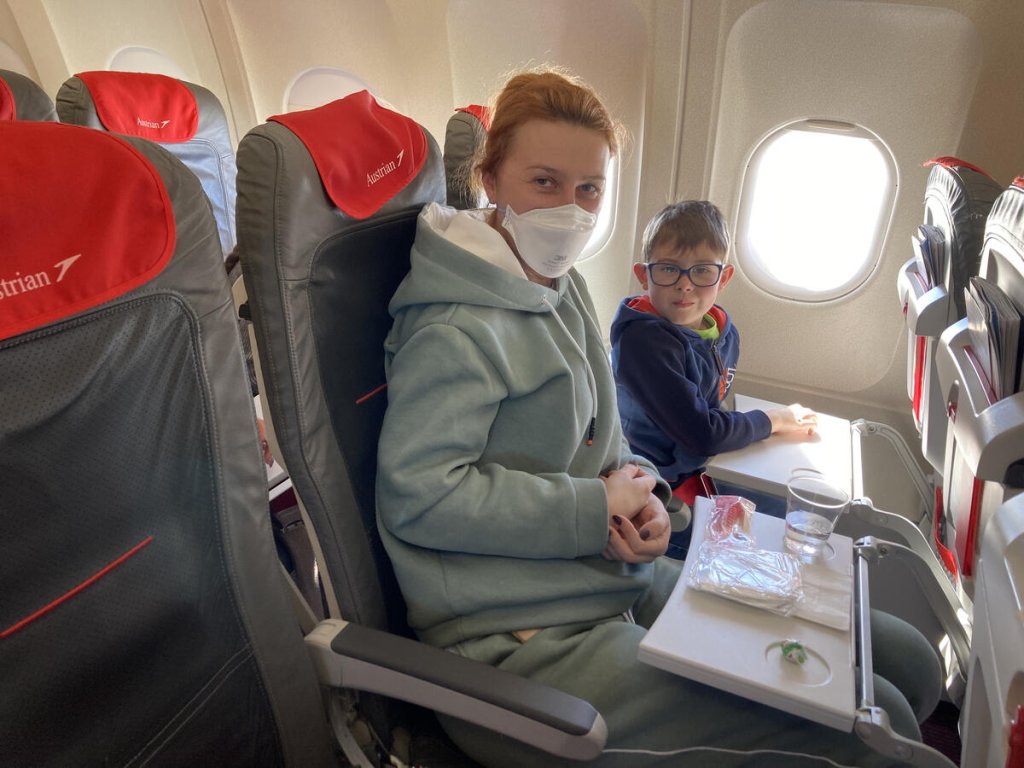 'I had to choose what to leave'
The UNFPA reporter says her voice was trembling, however, when she started to leaf through the photo albums she had brought with her. "I had to choose what to leave and what to take with me. I can give up clothes and shoes, but I don't give up my photos – they are my life," said Ejova.
Ejova's husband died many years ago, which is why she had been living with her 39-year-old son in Mykolaiv. The city has been almost completely cut off from communication and internet services. However, when Ejova spoke to the UNFPA, her son had managed to call to say he wanted to leave the city soon as well. Since then, she hasn't heard anything more.
Ejova now is in Austria. She arrived with just $78 in her pocket (about €72); it had been impossible for her to withdraw money from her Ukrainian bank account using ATMs, which she said had all been emptied long before she decided to leave the country. Despite fearing she might never see her homeland again, Ejova says she hopes to find "rest and peace" in Austria:
"I want to do everything possible to bring my son to me. He is like his father, he rarely makes any sudden decisions. He is young – young people usually take such decisions more easily," she explains.
"In our case it was the other way around: I pray to be able to see him again."