Diplomatic tensions between Iran and Afghanistan have been on the rise following the circulation of videos alleged to show Afghan refugees being beaten and humiliated by Iranians over the weekend.
On Tuesday (April 12), around 200 Afghans gathered in central Kabul to protests reports of violence against Afghan refugees in Iran. They held placards reading slogans including "We want justice."
Meanwhile outside the Iranian consulate in the western Afghan city of Herat, demonstrators were heard chanting "Death to Iran." Protesters there were seen setting fire to an Iranian flag outside Tehran's consulate; Herat is located only 120 kilometres east of the border to Iran. Further protests were reported to have taken place in the southern city of Khost.
Tuesday's protest came after videos surfaced over the weekend purporting to show Iranian border guards and civilians beating Afghans; one video seemed to show Iranian border guards beating Afghan refugees in a room, while other footage appeared to show a group of Iranians dragging and beating refugees in a compound in Iran. It was unclear, however, when and where the images were filmed.
Independent journalist Hizbullah Khan shared some of the footage that has been circulating since last weekend on Twitter. The following images contain graphic depictions of violence.
Public demonstrations have been banned by the Taliban government, but on this occasion, officials allowed the protests to proceed under the watchful eyes of armed guards. However, in images emerging from the protests, there were no women seen participating in the demonstrations.
Read more: Afghans In Iran: Thousands more arrive every day amid continuing deportations
Link to knife attack unclear
Tensions between the two neighboring countries have been high for a week already after three Iranian clerics were attacked by an Afghan national on April 5 in the north-eastern Iranian pilgrimage city of Mashhad. Two of them died later.
The motives behind the attack remain unclear, and there seems to be no overlapping between the publication of the videos and the attack. However, there have been a number of eyewitness reports from Iran corroborating reports of cruelty and violence against Afghan refugees in the country. 
Protester Manzoor Ahmad Farooqi, who told the AFP news agency that he recently had returned from Iran, said that "Iranian security forces and even common people there have been treating us badly these days."
"When their police see us they pin us to the ground and beat us," the explained.
Read more: EU asks Afghanistan's neighbors to prevent exploitation of migrants
Diplomatic standstill
Iranian officials have dismissed the social media videos showing alleged acts of cruelty and violence against Afghans as "baseless and invalid," adding however that Iran's border forces had the authority to prevent any foreigner from illegally entering the country. 
Iran summoned the Afghan envoy to Tehran on Tuesday over "attacks on the Iranian embassy in Kabul and the Iranian Consulate in Herat," Iranian state television said.
On Tuesday, Iran closed its mission in Afghanistan for several hours following the angry rallies; according to Iranian Foreign Ministry spokesperson Saeed Khatibzadeh, the consulates and embassy reportedly returned to their regular operations later that day — though this has not been independently confirmed.
The German dpa news agency, however, reported that Iran had started pulling some of its diplomats out of Afghanistan, based on Iranian state media reports.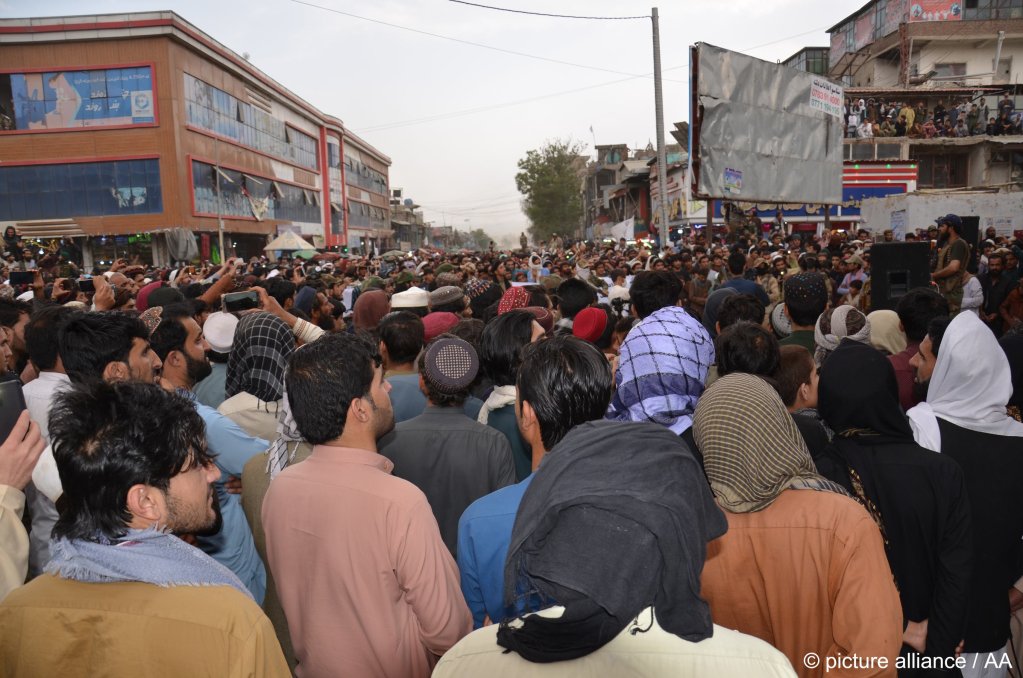 Economic woes force more Afghans into migration
According to Iran's state news agency IRNI, Iran is now hosting more than five million Afghan refugees in total; however, the majority of them were in the country already long before the Taliban takeover in August 2021.
Nevertheless, the most recent influx of Afghans since the Taliban return to power has resulted in growing social tensions across Iran.
Thousands of Afghans daily try to cross into neighbouring Iran in search of work, or in a bid to reach Europe in the hope of asylum; since the Taliban seized power, Afghanistan has plunged further into an economic crisis, pushing more and more people into leaving their country regardless of their relationship with the Taliban regime or with the previous Western-backed government.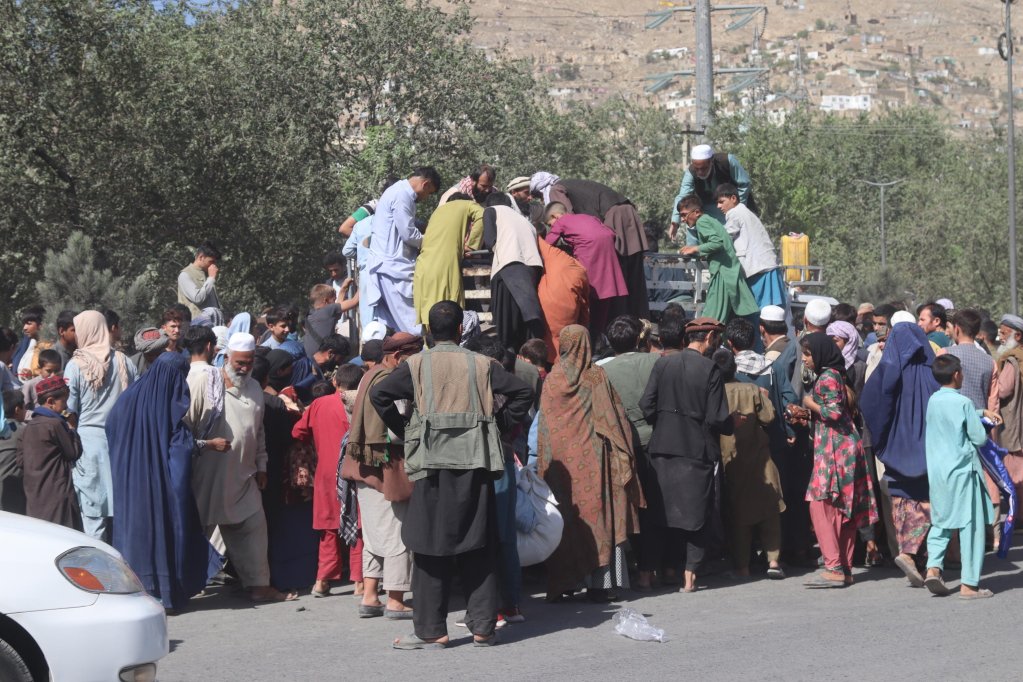 Difficult relations
Iran's relationship with Afghanistan under Taliban rule has been marked by tension dating back to the initial Taliban rule in the 1990s. A number of Taliban fighters raided Tehran's consulate in the northern Afghan city of Mazar-i-Sharif in 1998, murdering 10 diplomats and a journalist. The Taliban said the raid had been carried out by a renegade force acting against orders.
While both nations pursue governance under Islamic principles and share the same linguistic roots, the majority of Afghans are Sunni, compared to most Iranians being Shiite.
Iran has so far not recognized the Taliban government.
Read more: We must not forget Afghanistan: UN refugee chief
With AFP, AP, dpa, Reuters