Britain has announced plans to send migrants and refugees who cross the Channel thousands of miles away — to Rwanda. The deal announced on Thursday led to widespread criticism.
"From today... anyone entering the UK illegally as well as those who have arrived illegally since January 1 may now be relocated to Rwanda," UK Prime Minister Boris Johnson said in a speech near Dover in southeastern England. "Rwanda will have the capacity to resettle tens of thousands of people in the years ahead."
Johnson added that the plan of sending migrants some 4,000 miles away to Rwanda rather than keeping them in the UK while processing their asylum claims will serve as a "considerable deterrent" over time.
Prime Minister Johnson had been elected into office partly on promises to curb irregular immigration following Brexit, but his term has so far been marked by record numbers of Channel crossings; last year, the number of migrants and refugees crossing the Channel more than tripled compared to the previous year.
Read more: British migrant charity responds to criticism amid publication of the UK's Nationality and Borders Bill
Young, male and migrant
The deal with Rwanda is intended to be funded by the UK at a cost of up to £120 million (€144 million). Under the plan, unsuccessful asylum seekers would be integrated into communities in Rwanda and opt to remain there or return to their home countries.
"This is about ensuring that people are protected, respected, and empowered to further their own ambitions and settle permanently in Rwanda if they choose," said Rwandan Foreign Minister Vincent Biruta after a visit with British Home Secretary Priti Patel, who refers to the deal as an "economic development partnership."
"Rwanda welcomes this partnership with the United Kingdom to host asylum seekers and migrants, and offer them legal pathways to residence" Biruta added.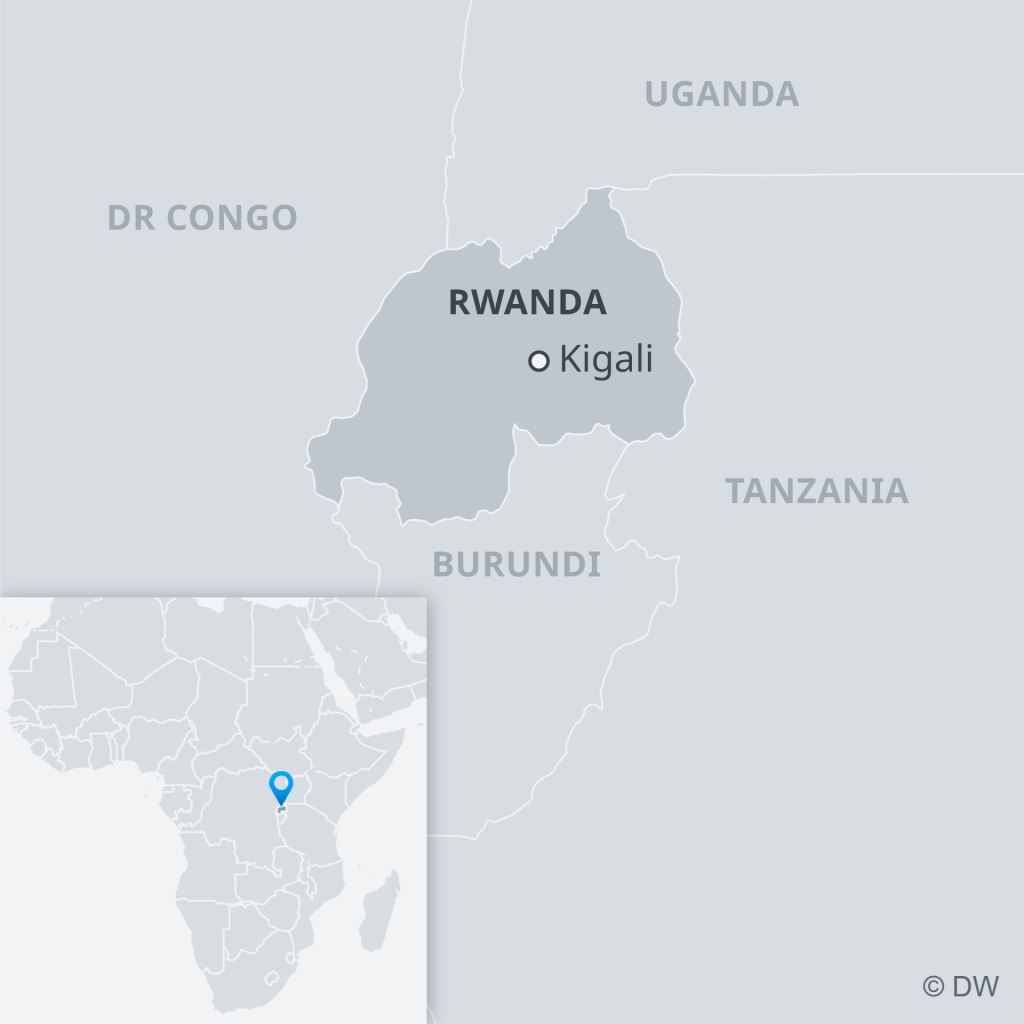 UK Secretary of State for Wales Simon Hart outlined some more early details of the scheme, highlighting that the plan was primarily focused on single young men coming to the UK in search of economic opportunities:
"This is about male economic migrants in the main. There is a different set of issues with women and children," he told Sky News.
Around 90 percent of UK migrant arrivals last year were male, and three-quarters were men aged between 18 and 39.
Read more: Denmark seeks to externalize asylum obligations to Rwanda
Opposition to 'unethical' plans
The plan to send migrants to Rwanda drew criticism — not only from opposition politicians. Home Secretary Patel's Labour party counterpart, Shadow Home Secretary Yvette Cooper, commented that "Patel's Rwanda plan is extortionate as well as unworkable and unethical."
Cooper compared the cost of flying people to Rwanda to Australia's policy of holding asylum seekers in offshore camps in places like the Pacific island nation of Nauru, citing the Australian Refugee Council's figures, which add up to an expense of £1.7 million per person.
Scotland's Health Secretary Humza Yousaf said the plan showed that the Conservative government was "institutionally racist." The government "rightly provides asylum and refuge to Ukrainians fleeing war, but wants to send others seeking asylum thousands of miles away to Rwanda for 'processing'," Yousaf tweeted.
Labour Party MP Lucy Powell said the Rwanda plan "would certainly grab the headlines because it's very controversial and contestable. But in reality, it is unworkable, expensive, and unethical."
"I think this is less about dealing with small boats and more about dealing with the prime minister's own sinking boat," Powell told the BBC, referring to mounting calls for Johnson to resign after being fined on Tuesday for attending a gathering in June 2020 against COVID-19 rules.
Read more: UK: New law would keep asylum seekers offshore
Meanwhile the chief executive of the UK Refugee Council, Enver Solomon, told BBC radio that the government's "cruel and nasty" plan was in clear contradiction to the right granting asylum seekers a fair hearing on British soil: "I think it's rather extraordinary that the government is obsessing with control instead of focusing on competence and compassion," Solomon said.
Tim Naor Hilton from Refugee Action accused the government of "offshoring its responsibilities onto Europe's former colonies instead of doing our fair share to help some of the most vulnerable people on the planet."
"This grubby cash-for-people plan would be a cowardly, barbaric and inhumane way to treat people fleeing persecution and war," he said.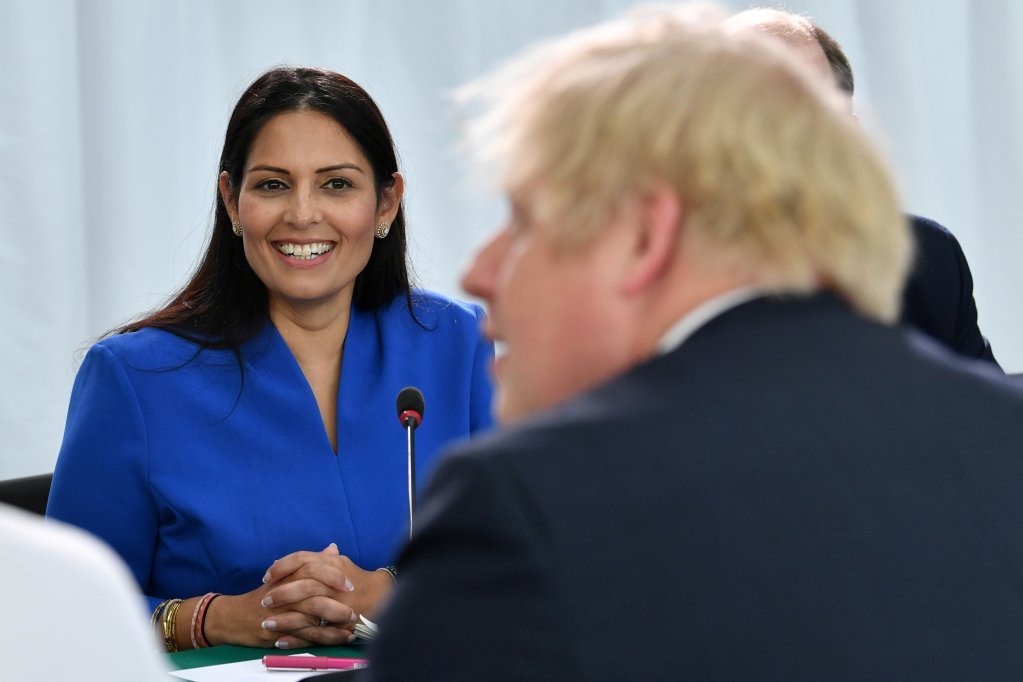 Rwanda's dubious human rights record
The African nations of Ghana and Rwanda and the eastern European nation of Moldova had previously been floated as possible locations for the United Kingdom to outsource the processing of migrants but in January, Ghana denied involvement in the plans. 
Rwanda became the main contender for receiving migrants coming to the UK — despite a number of human rights violations being recorded in the country as recently as last year. During his speech in Dover, Johnson referred to Rwanda as "one of the safest countries in the world, globally recognized for its record of welcoming and integrating migrants."
The NGO Detention Action pointed to Rwanda's human rights record, saying that those sent there would "likely face indefinite detention under a government notorious for violent persecution of dissent."
"At the same time, the UK currently gives asylum to Rwandan refugees fleeing political persecution," the advocacy group added.
Stopping smugglers
Prime Minister Johnson and his cabinet have stressed that the plan to send asylum seekers to Rwanda would not only deter people from embarking on dangerous sea journeys but would also help break the "the business model of people smuggling gangs, step-up our operations in the Channel, bring more criminals to justice and end this barbaric trade in human misery," Johnson's office said.
"I accept that these people... are in search of a better life; the opportunities that the United Kingdom provides and the hope of a fresh start. But it is these hopes, these dreams that have been exploited. These vile people smugglers are abusing the vulnerable and turning the Channel into a watery graveyard, with men, women and children drowning in unseaworthy boats and suffocating in refrigerated lorries.
"We cannot sustain a parallel illegal system. Our compassion may be infinite, but our capacity to help people is not."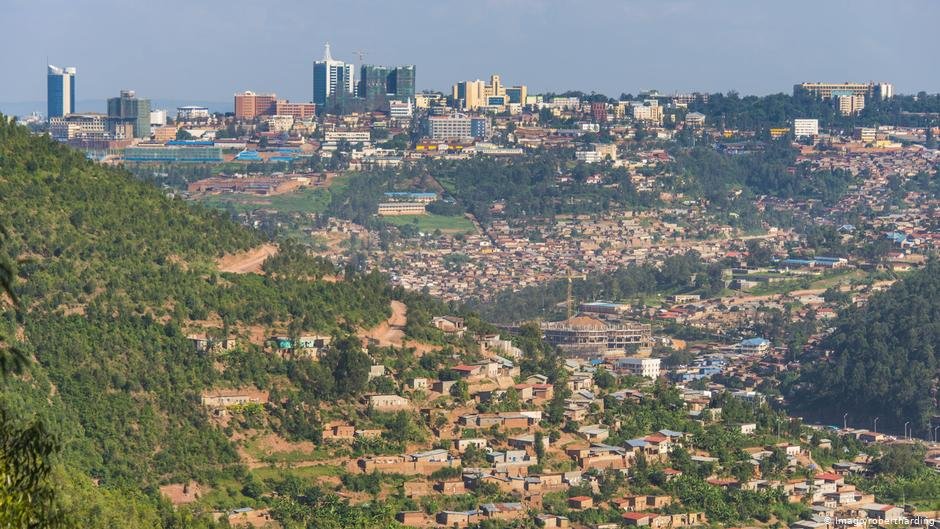 Read more: First set of refugees stranded in Libya arrive in Rwanda
Years of failed efforts
Migrants and refugees have been crossing the English Channel from northern France in hopes of reaching Britain for years. Some succeed in arriving in the UK by stowing away in trucks or on ferries crossing the sea, while others are increasingly resorting to using dinghies and other small boats, which are typically organized by people smugglers.
The British and French governments have been trying to stop people making the dangerous journeys with little success. More than 28,000 migrants and refugees made the crossing from Europe to Britain across the Channel last year alone, up from 8,500 in 2020 and just 300 in 2018. On some days, several hundred migrants land on the Kent coast from France at once.
Read more: Why the US is parking local Afghan support staff in third countries
with AFP, Reuters, AP