Police prevented more than 600 people from crossing the Channel from France to the UK over the weekend, according to French officials. Meanwhile, hundreds of migrants and refugees arrived in southern England via the Channel.
French police released a statement on Tuesday, April 19, saying that they had prevented more than 600 people from crossing without documents into the United Kingdom via the Channel. They said that they detained 11 people smugglers and seized boats and equipment.
French rescue services reportedly also saved 72 migrants from boats in distress, returning them to France on Friday night.
More than 860 migrants arrived since Friday
At the same time, hundreds of people arrived in southern England from France via the Channel. More than 500 people arrived between Friday and Sunday, according to reports from British news site Mail Online citing the Home Office (Interior Ministry). On Monday and Tuesday, 88 and 263 people arrived, respectively.
This brings the number of people who arrived without documents in the UK via the Channel so far this year to more than 6,400, according to British media reports citing the Home Office.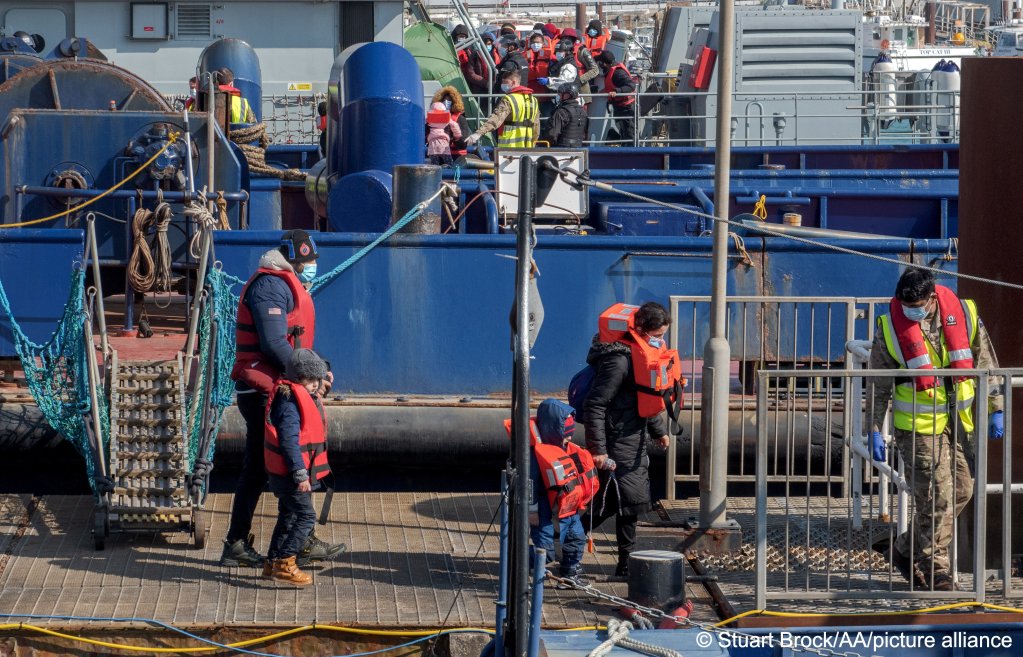 The number of migrants and refugees who have attempted to cross the English Channel from northern France towards southern England on small boats has increased significantly in recent years. Last year, close to 30,000 people arrived in England this way – in 2020, that number was less than 9,000 and in 2019, less than 2,000.
50% of migrants intercepted, returned to France
According to a report by EU border control agency Frontex, the number of migrants and refugees attempting to reach the UK via the Channel is on track to increase significantly this year as well.
The number of people who attempted to cross the Channel from France to the UK in the first quarter of 2022 tripled compared to the same period in 2021, Frontex said.
Nearly 8 900 people attempted the crossing between January and March – half of whom were stopped by French officials and half were rescued by British authorities, Frontex said in their report.
Last week, the British government announced plans to send people who arrive via the Channel to Rwanda – a move that is highly controversial and that some experts believe to be illegal.
The Conservative UK administration -- which has declared stopping 'illegal' migration a key goal -- has also recently faced accusations that unaccompanied underage migrants who arrived via the Channel are neglected by the authorities.
With dpa, AP and epd