Germany's Federal Administrative Court has ruled that the key factor in validating a deportation ban is whether deportees will be able to secure their subsistence level "for a foreseeable period" upon return; but it is not legally important whether this is possible on a "sustained basis or even permanently."
A court in Leipzig (April 21) has ruled that before a deportation ban can be issued, authorities have to examine whether the person concerned would be able to meet their "most basic needs for a foreseeable period of time" upon being returned to their country of origin. 
However, the Federal Administrative Court added that this does not mean that a minimum subsistence level has to be met in the long term. 
The decision effectively overturns an earlier ruling by an administrative court, arguing the opposite.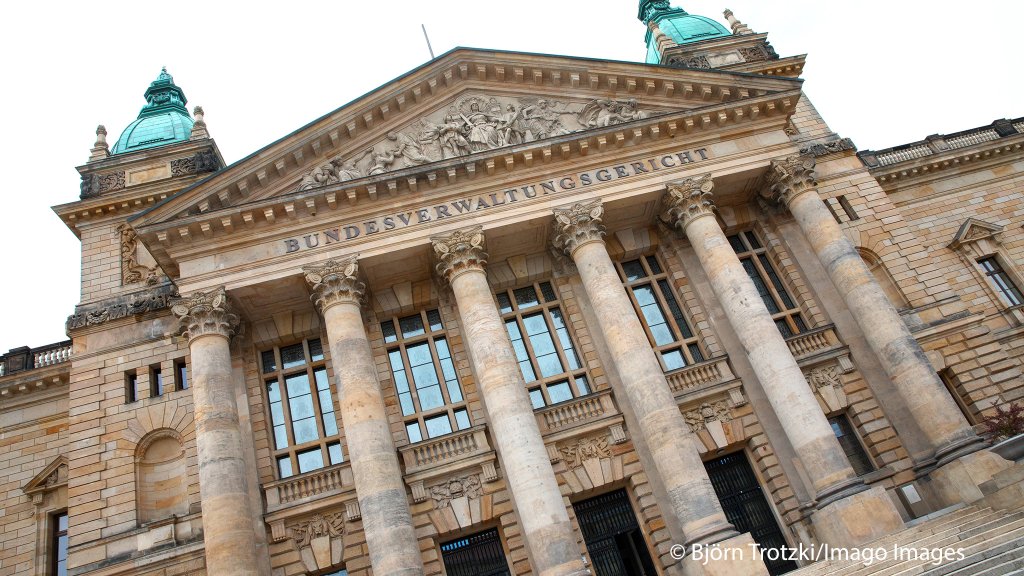 Contentious case involving Afghan citizen
The case had come about after an Afghan national had failed to be granted asylum in Germany. 
The Administrative Court in his local district of Mannheim nevertheless issued a ban on deporting him to Afghanistan, arguing at the time that due to the deteriorating economic conditions there, it was hardly possible for even "able-bodied" returnees to meet their most basic needs for food, shelter and hygiene in Afghanistan. 
It added that any form of return assistance would only suffice as support for the initial arrival period.
Read more: EU: When an asylum claim is 'inadmissible'
European law does not require long-term security
However, the latest judgement argued that ensuring a sustainable livelihood upon return is not required by law, citing the European Convention on Human Rights.
In order for a deportation ban to be valid in accordance with the law, the threat of encountering serious human rights violations would need to "occur in such a close temporal connection to the return" that it can still be attributed to the act of returning, thereby justifying a deportation ban.
"If a foreigner who is obliged to leave the country is able to take advantage of assistance that will prevent him or her from becoming destitute within a foreseeable period of time, a deportation order can only be waived as an exception if the person concerned is threatened with facing destitution soon (upon return) and with a high degree of probability upon using up the return assistance," the ruling said.
It will be up to the relevant court concerned in any deportation case to assess the situation on the ground for returnees who launch appeals against their deportation orders.
Read more: What's the status of displaced Afghans worldwide?
New decision needed in original case after Taliban takeover
Before issuing the ruling, the court pointed out that its decision only reflected the security situation in Afghanistan at the time of the original Mannheim ruling, which was before the Taliban's seizure of power.
The Administrative Court in Mannheim will now rule on the case once again, based on the overall changes that have taken place in Afghanistan since August 2021. 
A second asylum case involving a family from Syria, which was also to be heard in Leipzig, was suspended on Thursday.
Read more: German Foreign Office: Afghanistan under Taliban is a dangerous place to live
with AFP, KNA