More than 20 people lost their lives trying to cross the Mediterranean from Tunisia and Libya at the weekend. An official in the Tunisian town of Sfax said they have run out of room to bury the dead.
Tunisian authorities said Sunday (April 24) that 17 bodies had been recovered after four boats capsized in the Mediterranean Sea near the Tunisian coast. Mourad Turki, a spokesperson in Sfax, said the boats were in bad condition and had left from the port city overnight Friday to Saturday (April 22-23).
The victims included a woman and "at least one baby," Turki said, adding that he believed the death toll could rise. Survivors have said "there were between 30 and 32 people on board each boat," he said. Most were from sub-Saharan African countries including Ivory Coast, Mali and Somalia.
The Tunisian navy said it rescued 98 survivors from the four small boats. A spokesperson for the Tunisian National Guard in Sfax, Ali Ayari, said the boats had been heading to Italy.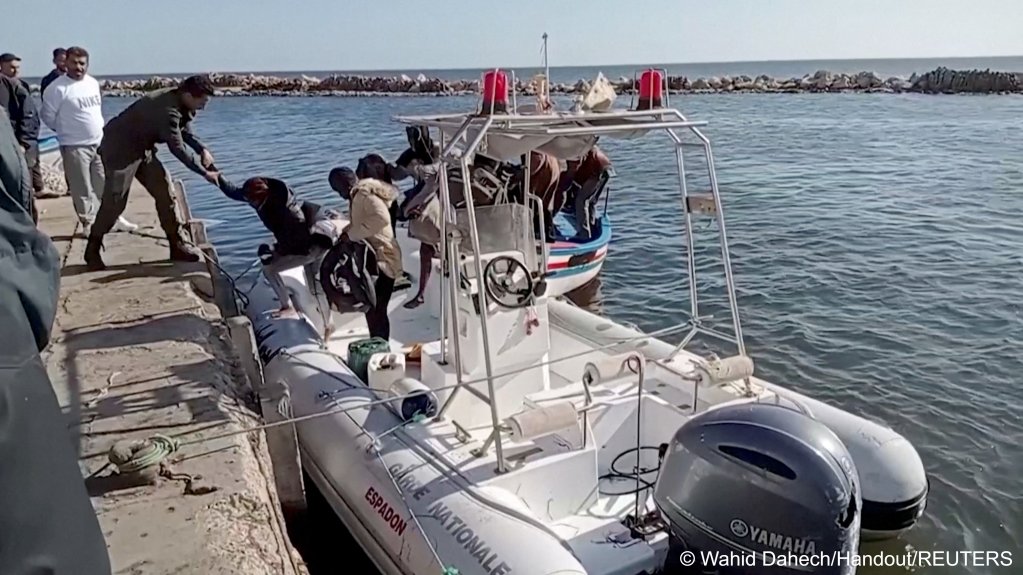 Earlier on Sunday, the UN migration agency IOM in Tunisia tweeted that 12 bodies had been retrieved.
No room for the bodies
News agency Reuters reported on Sunday that the bodies of three people had been recovered in Tunisia and another 155 people had been detained, according to Tunisia's state news agency. The same report also said that 76 migrants had been rescued off the Tunisian coast at Mahdia, around 100 kilometers north of Sfax. No further details were available.
So many people are dying at sea that there is barely room for the bodies in the cemeteries, Mourad Turki told the dpa news agency on Sunday. There is also a shortage of public funding, he said.
The bodies are being distributed among various cemeteries in other regions, according to Turki. Sources at the local hospital in Sfax said around 50 bodies of those who had died in past shipwrecks remained in morgues awaiting burial.
Also read: Zarzis, Tunisia: Overwhelmed by the unclaimed bodies of migrants
Six reported dead in Libya shipwreck
Off the Libyan coast at least six people reportedly died when their boat sank at the weekend. Meanwhile Libyan authorities on Sunday arrested and detained more than 540 people – mostly Bangladesh nationals – they said were preparing to leave for Europe in inflatable boats.
The IOM says the Central Mediterranean, from Libya and the Maghreb countries to Italy and Malta, is the most dangerous migration route in the world. The UN agency estimates that more than 1,500 people died or went missing in the Central Mediterranean in 2021 – with more than 500 so far in 2022.
With AFP, dpa, Reuters