Europe's demand for fruit has turned Portugal's Alentejo region into a goldmine for landowners and corporations. Their laborers are mostly Asians hoping for a better life. But they pay a high price.
This story was adapted from a video report by Markus Böhnisch for DW's Global 3000 program: Exploited Asian fruit pickers in Portugal
Around the small town of São Teotónio in southern Portugal live thousands of people from Nepal, India, Bangladesh and Thailand. They are there to help with the harvest that supplies fruit for European supermarket chains. But some of the local Portuguese do not welcome their presence.
"It's totally over the top. They are in the majority now," says one woman.
"At times you get just three Portuguese people walking by here for every 20 migrants," another man complains.
A younger woman says the way the migrants came was not well organized. "No thought was given to local infrastructure," she says.
Prime destination for Indians
Gian Pal Dhether, who has worked in the region for several years, says Portugal is a prime destination for many Indians.
"Right now it's the first choice for (people from) the northern part of India. Because people from the southern part of India mostly want to go to Gulf countries," he explains. "People from northern India want to go to Canada or Europe. And when they come to Europe, they come to Portugal first because (if they stay) here for one and a half years then they will get (residency)."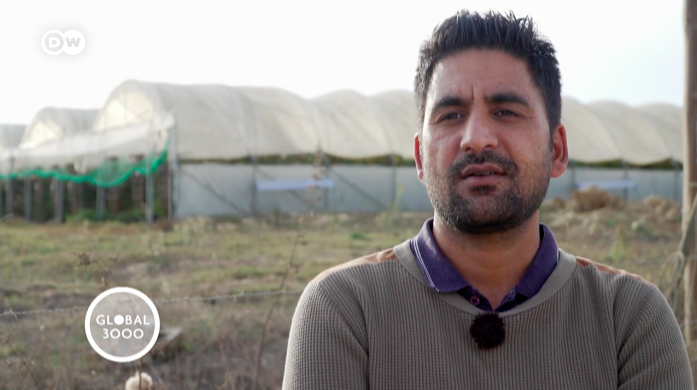 Portugal appears to be an express route into the European Union. This region is now also attracting migrants who previously tried their luck in Denmark or Germany.
"I had a better life in Germany, but I had a problem because I did not have permission to work there," says Ravi Bains, also from India. "I was refused refugee (status) and my case was over, and the people said 'You can't stay, you have to move to another country'," he says.
Exploited and poorly paid
But Portugal's apparent open door comes at a price. Many migrants pay thousands of euros to get here, but only earn between €600 and 1,000 a month at most.
The fruit-pickers work six days a week and always have to worry they might not be paid, especially if they were hired by a recruitment agency.
"If a person works 100 or 200 hours in the month, sometimes the employers will cut 10 or 15 hours. They say, 'You have made a mistake, you will not be paid for 200 hours, you worked 180 hours'," says Gian Pal Dhether. "Sometimes they cut money for insurance and a lot of things. They do not pay well."
Because the migrants need to send money home to their families, they have to save wherever possible, especially on accommodation.
Gian Pal Dhether shares a place with other workers away from the fields. He doesn't have his own room here. The workers have zero privacy, but the conditions aren't too bad.
The company accommodation is a different story. In a house DW visited in São Teotónio lots of workers have to squeeze in together to share the exorbitant rent.
"We pay €1,000 a month for this," one worker says. "Last month, there were ten of us here, so we were able to pool our money," he adds.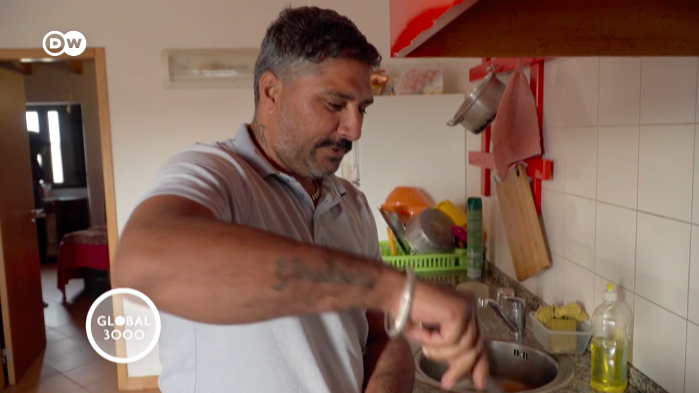 Housing shortage
Gian Pal Dhether says the shortage of housing for migrant workers has been a problem for years.
"For the past four or five years I've never seen them building new houses," he says. "Now I just see one or two buildings here. In this area, it's very difficult to find a house."
The government in Lisbon has finally decided to tackle the problem. New housing is to be built near the fields where the migrants work. It sounds like a solution. But local politician Fátima Teixeira is outraged.
"So they're supposed to live amongst the green houses, far away from the towns and villages. Far away from anyone that could help them if they fall victim to exploitation. Putting them out there is like ostracizing them," Teixeira says.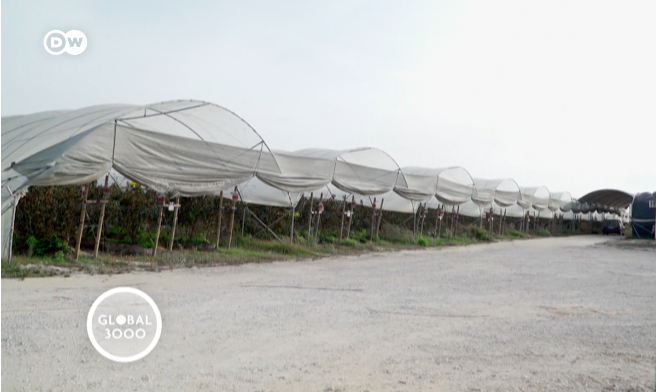 Transient lives
At the school in São Teotónio the entrance area shows the countries represented. Of the 850 students, 120 come from abroad. Social worker Tania Santos says the problems are the same as at any elementary or high school. 
"The children of the migrant families don't cause any trouble. They're not aggressive or difficult, neither while at school nor elsewhere."
The migrant children are given extra help and separate Portuguese lessons, but in most cases the families aren't planning to stay here, and the children know it. 
"It means the students aren't really focused on their classes. Because they know they won't need Portuguese in the future," Santos says.
After one or two years, most of the migrants from Asia move on, in the hope of finding a better job elsewhere, but some do end up returning to Portugal if their European dream fails to materialize.