A migrant camp in Bosnia has been closed and up to 200 residents have been moved to the nearly Lipa facility, according to an aid group. No Name Kitchen said migrants also were forcibly evicted from squats in the area.
The Miral camp in Bosnia and Herzegovina was reportedly closed this morning (April 28), and residents were transfered by police to the nearby Lipa camp. The volunteer organization No Name Kitchen, which provides assistance to migrants in Bosnia, tweeted about the eviction and released a press statement.
No Name Kitchen estimates that around 150-200 people from the Miral camp and eight people living in a nearby squat were taken to Lipa. The organization says that the refugees and migrants at Miral "do not have the possibility of entering the EU by any legal or safe way."
"Most of them come from countries in war, conflict or under dictatorships," the statement said.
Some migrants living in squats were reportedly sleeping when the police showed up in the morning.
Several people have told No Name Kitchen that they were all registered at Lipa but didn't want to stay there.
Esahullah, a 23-year-old Afghan national who left Afghanistan after the Taliban took over Kabul last year, was one of those taken to Lipa today. He told InfoMigrants:
''We were in a squat near the Miral camp. The police entered our room at 7 am and picked everyone up forcefully from there on a bus. They didn't even give us time to collect our belongings and didn't listen to us.''
''They have also conducted an operation in the Miral camp and picked everyone up before closing it completely. We were taken to the Lipa camp in four buses later today. The buses were full, and people from Afghanistan, Pakistan, Iran, and Bangladesh were there.''
No Name Kitchen says Lipa camp, which is funded by the EU, is located in the middle of the woods a long way from any town or city. "People on the move here are not allowed to travel by bus (there is a local ban for them), so if they need to go to a shop, they must walk more than 12 miles."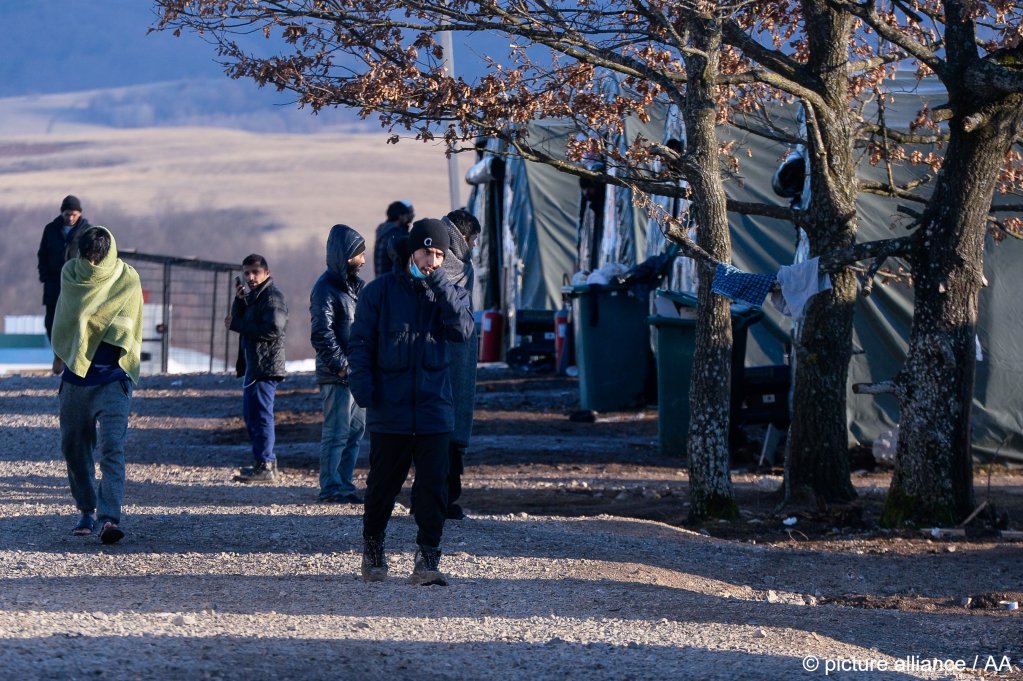 People who have stayed at the Lipa camp claim that there is no privacy and hygiene conditions are poor, and they have to queue for a long time to get food. No Name Kitchen says that similar evictions have taken place in the past, and migrants have usually ended up leaving from the Lipa camp to take shelter in squats. Just hours after the eviction on Thursday, the group said on Twitter that some people had already "escaped".
Migrants who attempt to cross into the European Union from Bosnia are often pushed back at the border by Croatian border authorities. Cases of physical violence at the hands of border guards have been thoroughly documented in recent years.
Also read: 'We live like animals,' migrants stuck in Bosnia say