After more than a week on board the rescue ship 'Geo Barents', 101 people have been allowed to disembark in Italy. Nearly 300 others, many of them minors, are still waiting at sea on the Ocean Viking rescue vessel.
The long wait at sea was finally over on Tuesday (May 3) as 101 people rescued by the ship 'Geo Barents' were allowed to disembark in Augusta, Sicily. 
The migrants on board the Geo Barents, operated by the charity Doctors Without Borders (MSF), had been rescued from a small boat off the Libyan coast. Despite many having suffered torture and abuse in Libya, they were forced to remain on the rescue boat for more than a week, as numerous requests for the ship to be allowed to dock were rejected. 
Julie Melichar, Humanitarian Affairs Officer on board the Geo Barents, said that almost half of the rescued migrants were minors, and the majority were traveling alone. She said two babies and several very young children among those rescued had already been returned to Libya and imprisoned there.
"Over the last days, the survivors have been telling me about the extreme level of violence and human rights violations that were inflicted (on them) in Libya," Melichar said in a video posted on social media.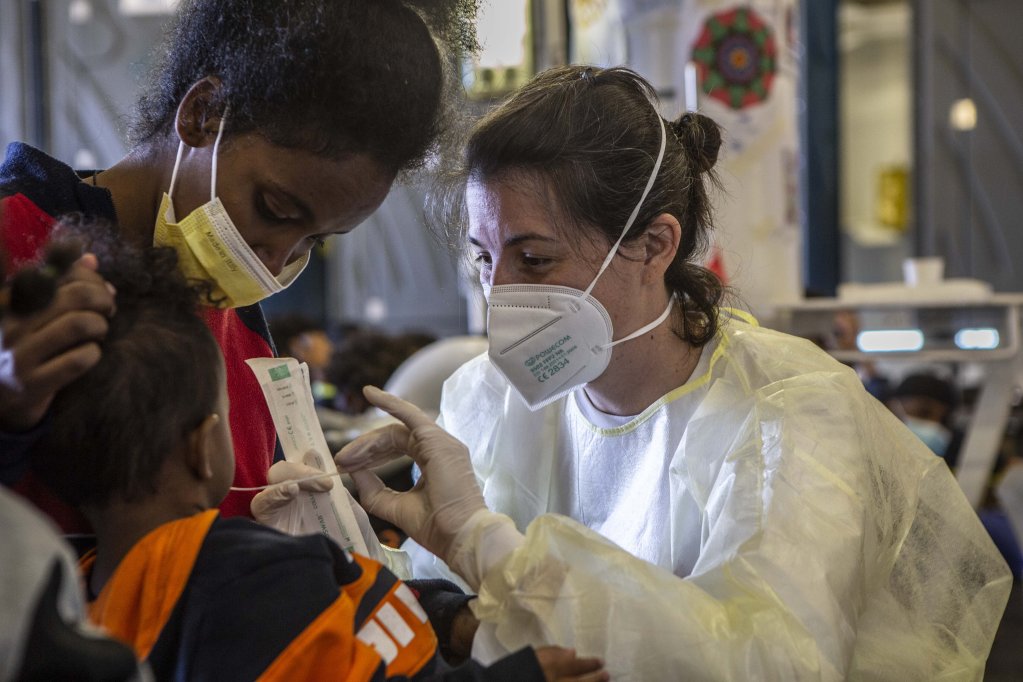 'Everybody fell', says survivor on Ocean Viking
On Tuesday morning (May 3), after at least nine requests for a safe port, another rescue ship, the Ocean Viking, was still waiting for permission to dock. In total 295 passengers, including children, are on board, the NGO SOS Mediterranee tweeted at the weekend.
"Being kept without authorisation to disembark after experiencing near-death at sea is extremely distressing," the NGO said.
Among those on board the Ocean Viking are 94 people who were rescued from an overcrowded rubber boat on April 25. It was already too late for 12 people who had fallen overboard and drowned hours after the boat left the coast of Libya.
"We were tired, we had spent the first night (before departing from Libya) without sleeping," said a survivor, Kader*, in a video by SOS Mediterranee. "The next night we took off at 3 o'clock in the morning. While sleeping, ... (my friend) fell overboard. When falling he held onto people. Everybody fell."
Some people had rubber tubes to hold onto, Kader said. "We helped them, but we couldn't help the others. There were too many waves."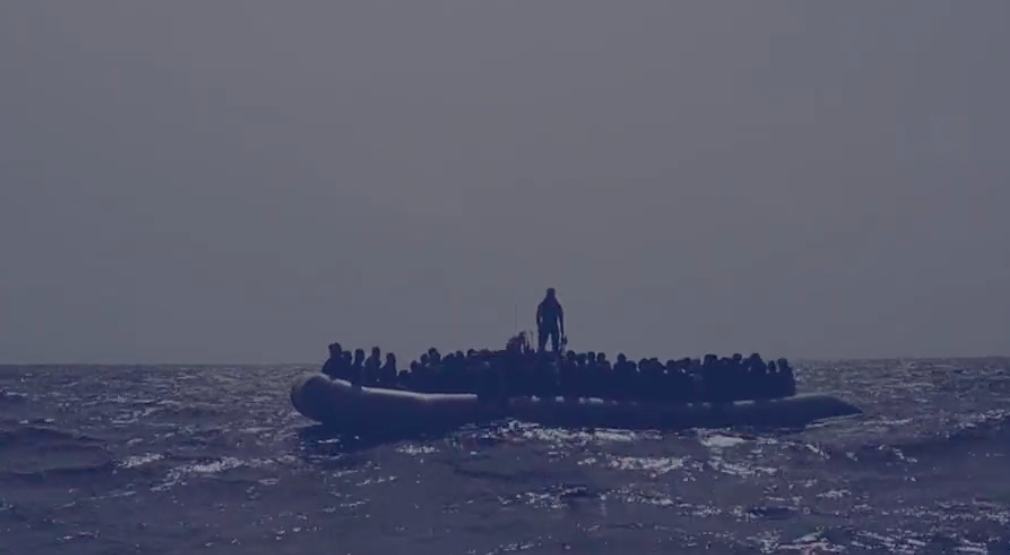 "We continued our route, we left them behind."
A day earlier, on April 24, Ocean Viking discovered a group of 70 people in a boat which was deflating. As they were rescuing the group, a Libyan patrol vessel arrived and came within close range, causing panic, according to SOS Mediterranee.
As well as the Ocean Viking and Geo Barents, the rescue ships Sea-Watch 4 and Sea-Eye 4, run by two German NGOs, are also currently active in the Mediterranean Sea. There is no coordinated official European search and rescue (SAR) operation in Mediterranean waters.
Civil society vessels capable of SAR are regularly subject to legal proceedings: the NGOs face charges of facilitating irregular migration and their ships are impounded because of what authorities call technical irregularities. Humanitarian groups say NGO rescue operations are increasingly being criminalized.
The sea route between north Africa and Italy is one of the most dangerous migration journeys in the world. According to the International Organization for Migration (IOM) more than 600 people have died attempting the crossing since the beginning of this year – almost five people per day on average. The number of unreported deaths is likely to be much higher.
If you want to hear more about what life is like on board the Ocean Viking you can listen to the InfoMigrants' podcast, Tales from the Border here.
🎧 Subscribe to Tales from the Border, and listen to previous episodes here.