Since the agreement was signed between Britain and Rwanda enabling Britain to send asylum seekers to Rwanda to be processed, more and more migrants have been asking about how to seek asylum in France. Here InfoMigrants explains how the asylum process works for those camping in northern France.
The majority of asylum seekers in France file their claim in Paris. But it is also possible to make your claim from northern France. If you are in Calais and want to do so, you need to know that the administrative process will take not in Calais itself but in the regional capital Lille. There are two ways to seek asylum here.
1) Seek asylum via the Coallia platform in Lille
What is Coallia?
*Coallia is an association founded in 1962. According to its website, it was created to help with technical training for African and North African workers in France. It offered apprenticeships to migrant workers that could also be taken back to their home countries allowing them to find work there. But then, the workers stayed in France and needed to find accommodation. So the association started opening up accommodation halls where people could stay. In the seventies, the association broadened its reach offering help to south-east Asian refugees from the wars in Vietnam and Cambodia. This is when the association began helping asylum seekers and refugees escaping war.
In the eighties, the association diversified more, opening its doors to various vulnerable groups, people who didn't have a job, or perhaps were homeless.They helped them find accommodation and with re-integration into the social fabric.
In the nineties, the association began working with those with physical and mental disabilities and elderly people who needed support.
By 2020, the association was employing more than 4,000 people and running 760 establishments and services in 44 different French administrative regions or départements.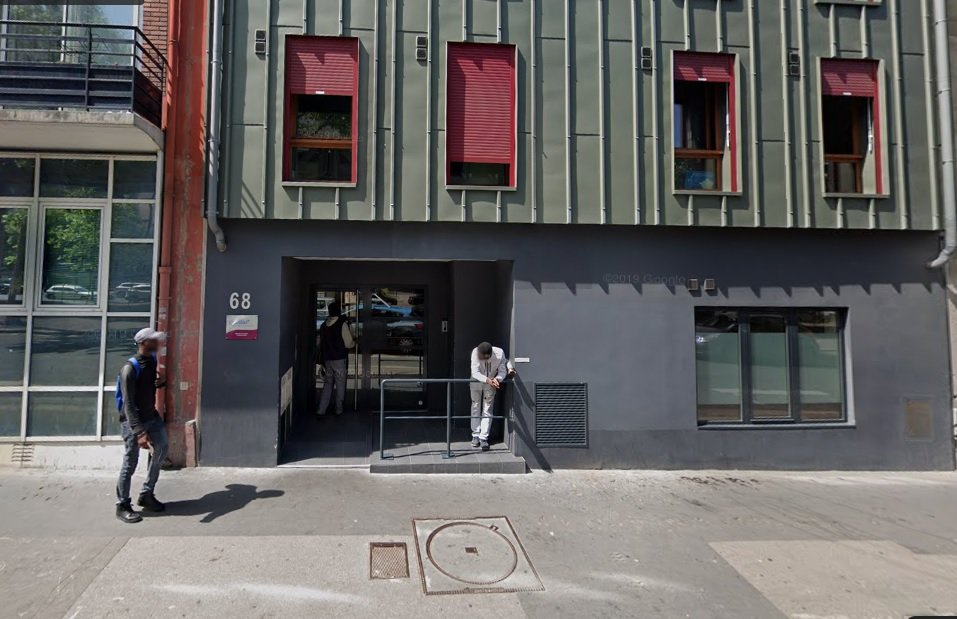 Process of asking for asylum at Coallia
If you want Coallia to help you seek asylum, you need to make an appointment on their website. One of their services offers a pre-registration service of potential asylum seekers, with their names, nationalities and family status.
Coallia also records the asylum journey of migrants. They register how the person entered France and whether or not they already asked for asylum in another European country.
You can make an appointment by telephone, by calling +33 3 28 55 12 43 between Monday and Friday from 12 o'clock midday. You can also go directly to their offices in Lille, at 12, rue de Cannes. You need to be able to communicate in either French or English with them and you might need to call dozens of times before getting through and obtaining an appointment, so be persistent.
Once you have registered, you will be given a ticket which you can take to the Préfecture (Police HQ) in Lille during the morning of the following day. Exceptions happen when your appointment with Coallia takes place on a Friday, then your meeting at the Préfecture will take place on the following Monday, after the weekend.
During the interview at the Préfecture at the special asylum window, officers will take your fingerprints. You can then choose in which language you feel happiest communicating for the duration of your administrative procedure. Normally this would either be your mother tongue, or another language in which you feel totally at ease. After you have given your fingerprints, you will receive a document, called "un récépissé" in French which confirms that you have applied for asylum. On your document, they will write whether you are going down the standard route, a fast-track asylum process or whether you may be subject to the Dublin agreement. Your fingerprints will determine which route you will be sent down. This will depend on whether your fingerprints have been taken in another European country for instance.
Those who are not subject to the Dublin process (by which asylum seekers can be transferred back to the first country of entry in the EU to seek asylum there) will be asked to fill out a dossier at the French Office for Refugees and Stateless people (OFPRA – L'Office francais de réfugiés et des apatrides). You have to fill out the document within 21 days of your meeting at the Préfecture. Once you have filed your document, you have to wait for a hearing. The wait can be very long, sometimes it can arrive up to a year later. You will then be called to attend the OFPRA office in Paris, the French capital.
While you are waiting for your dossier to be processed and for the appointment at the OFPRA office, Coallia will help you find accommodation in one of the first welcome centers for asylum seekers, or SPADA (Structure de premier accueil des demandeurs d'asile.)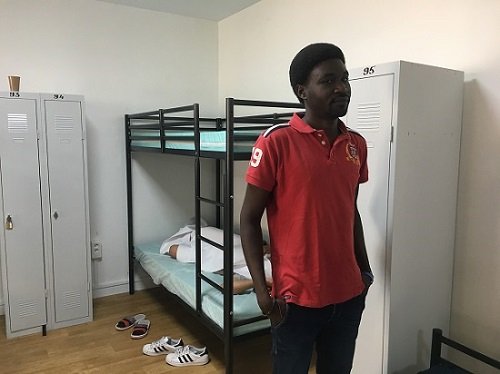 2) Asking for asylum via the CAES in northern France
You can also apply for asylum via one of the two state-run accommodation centers in northern France. These are known as CAES (Centre d'accueil et d'examen des situations – Centers for welcome and examining asylum statuts). Here, social workers will help you through the process.
You can stay in one of these centers for up to 30 days without actually beginning the process. But if you want to stay there for longer, then you are obliged to begin the process of asking for asylum.
What you need to know: Those who could be subject to the Dublin procedure could face expulsion from this center and be sent back to the first EU state in which they entered. The police have the right to stop someone they believe is subject to the Dublin procedure even in their residence assigned to them by the CAES.
If your asylum claim is rejected, these are your rights:
You can contest the decision, by requesting an appeal from the CNDA (Cour nationale du droit d'asile – The national courts for right to asylum). You must apply for this appeal within one month of receiving your rejection. If you live in overseas French territories, you have two months to apply for the appeal process.
If you don't file your claim for an appeal within one month, your appeal will be automatically rejected by the CNDA and your asylum claim dismissed. You will then also lose the associated rights accorded to asylum seekers. You may then receive a notice from the préfecture to leave the country, what is called an OQTF (or obligation de quitter le territoire francais.).
If a rejected asylum seeker so wishes, they can apply for financial legal aid at the CNDA, but this application must be filed within two weeks of the initial claim being rejected. The deadline for applying for the appeal is then temporarily suspended while a lawyer is found for the applicant. This lawyer will be paid for by the state and will prepare the case and defend the asylum seeker in court at the hearing.
While you are going through the appeal process, you will retain all the rights accorded to asylum seekers. You will continue to receive your health insurance PUMA (Protection Universelle Maladie), accommodation at a welcome center for asylum seekers (CADA) and your asylum seekers allowance (ADA).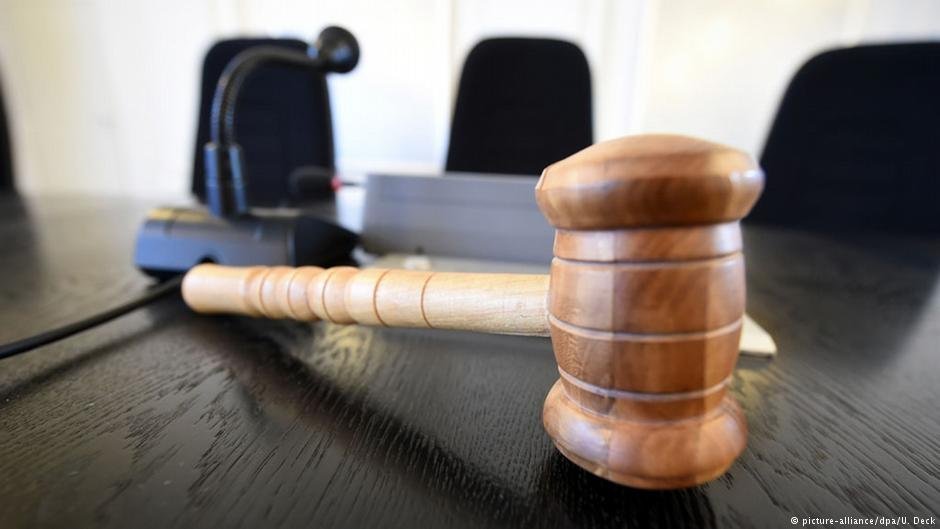 If the CNDA confirms OFPRA's decision, this is what you can do:
People who have been rejected can stay in their accommodation for up to one month maximum, starting from when you receive notification of the decision. During this month, you can apply for a voluntary return to your country of origin, either via the OFIL officers or at the center where you are staying.
You will lose the right to work in France and you may receive an OQTF from the préfecture telling you to leave the country within 30 days.
During theis period of 30 days, you have the right to ask for an extension of the time in France for various reasons. Perhaps because of the time you have already spent in France, or because your children are attending school in France or for medical reasons.
But if it is found that you have defrauded the system or committed a crime, or if they fear you might leave the country, then the period of 30 days grace can also be reduced and you will be asked to leave the country "without delay."
You can contest the OQTF within 30 days of receiving it in front of an administrative tribunal.
You can apply for a stay permit. If you need a stay permit in order to receive health care, then if your request is accepted, you will be given a one-year stay permit.
If you believe the CNDA did not respect the asylum process, then the rejected person can take their case to the State Council (Conseil d'Etat) and ask for an appeal at the court of Cassation within two months of receiving their rejection.
You will need a lawyer for this step and taking this step will not suspend any other procedures against you, for instance, the obligation to leave the country (OQTF). The Council of State will not look at your whole case again, but will check whether the rules of procedure were respected or not. This is a very long process and success is rare.
If the CNDA decision took place before new events unfolded in your country of origin, for instance war, unrest, a change of political leadership, making you perhaps vulnerable once more, then this could justify the reopening of your file. In this case, the person could ask OFPRA to reopen their file and reassess their asylum request.
In terms of rights: a person who has had their asylum claim rejected loses all rights to accommodation and stay permit which were granted to them as asylum seekers. They will also lose their asylum seeker's allowance (ADA) one month after a definitive rejection from the CNDA is received. You will still have the right to state medical aid for up to four years following your rejection.
This was translated from the French original by Emma Wallis