As Afghans fleeing the Taliban face dwindling opportunities to seek safety in the West, many have attempted to cross into neighboring Iran. Tehran is warning that it cannot handle the additional refugees, and reports of mistreatment of the Afghans in Iran are leading to growing friction.
Hundreds of thousands of Afghans have fled Afghanistan since the Taliban seized power in August last year. In the months following the takeover, the country was plunged into a humanitarian crisis, forcing even more people to leave for neighboring countries. More than a million Afghans set off from southwestern Afghanistan for Iran in the four months from October to the end of January, according to the New York Times.
Many of the refugees fleeing Afghanistan's destitution hope to get by as construction laborers, factory workers and farmhands in Iran, the Associated Press reports. Others, like 9-year-old Yasmin, hope to continue on to Europe. She fantasizes about going to Germany. 
Speaking from her apartment in the Iranian capital, Yasmin told AP that her father, a police officer who was killed by the Taliban, had instilled in her the importance of an education. "We don't want to have a bad future, we want to become literate people, like my father," she said.
Growing fear and suspicion
Life is becoming more and more difficult for Afghan refugees in Iran, where anxiety about the threat of extremism from its neighbor has been rising after a series of violent attacks against the minority Hazaras.
A prominent Afghan journalist based in Tehran, Abbas Husseini, told AP that paranoia in Iran is growing. "There are reports that some extremists are entering Iran easily with refugees,'' he said.
Last month, two Iranian clerics were stabbed to death at a sacred Shiite shrine in northeastern Iran. The attacker was identified in media as an Afghan national of Uzbek ethnicity.
In the following days, a surge of videos allegedly showing Afghans being abused by groups of Iranian men flooded Iranian social media.
This prompted a reaction from the Taliban: On April 5 spokesperson Zabihullah Mujahid told BBC Persian: "We have received reports that Afghans in Iran are being mistreated." He said that he had asked the Iranian government not to "harass" Afghan refugees living in Iran.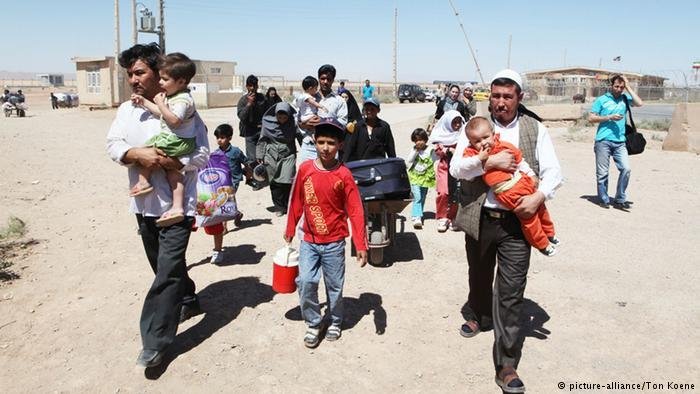 Stuggling to feed her children
There are about five million millions Afghans living in Iran, according to the Iranian foreign minister Amir Abdullahian – most are undocumented refugees with no legal status. 
Since the Taliban takeover in August 2021, it is estimated that at least one million have fled across the border. The Associated Press reports that about 5,000 Afghans cross the border between the two countries every day.
One of the refugees, Zahra Husseini, told the news agency that she decided to flee Afghanistan when the Taliban members who killed her activist husband offered a deal: Marry one of us, and you'll be safe. The 31-year-old and her two small children traveled on foot, by motorbike and truck to reach Iran.
In Tehran, Husseini is struggling to get enough money together to feed her children, AP reports. She works at a tailor's shop, but the boss refuses to pay her wages and her landlord threatens to kick her out. "We have nothing and nowhere to go," she said.
Increasing deportations
With the arrival of more Afghans, Iran says it will not be able to cope for much longer. A spokesperson for the foreign minister, Saeed Khatibzadeh, said in April that "waves of displaced Afghans cannot continue to Iran" because Iran's "capacities are limited."
Youth unemployment in Iran is at more than 23%, and the currency, the rial, has dropped to less than 50% of its value in the past four years.
Unwilling to host more Afghans, Iran has tightened its borders and has been deporting ever growing numbers of refugees back to the Taliban-ruled country, the UN migration agency IOM reports. 
In the first three months of this year, deportations to Afghanistan from Iran increased by 60% each month, Ashley Carl, deputy chief of the IOM's Afghanistan mission told AP. Many of the more than 251,000 Afghans who have been returned from Iran this year have scars and injuries from their journeys, having survived car accidents and shootings, he said.
Like Husseini, Roshangol Hakimi also fled to Iran after the Taliban takeover. She said smugglers held her and her 9-year-old daughter hostage for over a week until her relatives paid a ransom. "They would feed us with polluted water and hard, stale bread," she told AP. "We were dying."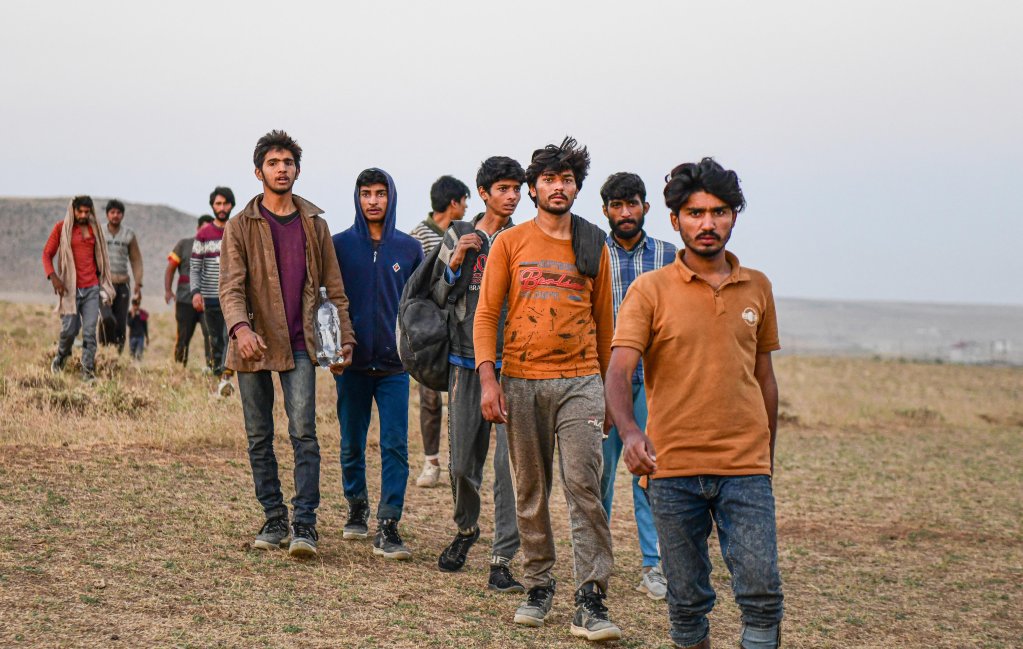 Mistreatment and pushbacks
Iranian border officials have also been accused of mistreating Afghan refugees who have fled in the past six months, prompting a meeting between a senior Taliban foreign ministry official and Iranian diplomats early last month.
Zaman Sultani, a researcher at Amnesty International, told RFE/RERL that Amnesty has documented cases of Iranian security forces beating Afghans trying to enter Iran. "It has resulted in pushbacks and injuries and sometimes death of Afghan people, which violates international law," he said.
Despite all the risks of pushbacks and extortion by smugglers and even Taliban profiteers, 25-year-old Abdul decided to risk the crossing from Afghanistan to Iran.
"I don't want to leave my country, but I have no other choice," Abdul told the New York Times. "If the economic situation continues like this, there will be no future here."