Lena* is a communications professional. She ran her own agency in Ukraine and was used to being independent. Five days after the war started, she felt she had no other option but to flee Kyiv with her son. She is now in Bulgaria, attempting to put her life back together again "from scratch."
"It has been so magical here in Bulgaria," says Lena* with wonder in her voice. "As soon as we arrived, people started bringing us things. I just didn't expect such things. People are so nice here."
But even for someone so resourceful, suddenly having your life thrown upside down and becoming a refugee is a lot to deal with. "Since I was a teenager, I have always been very ambitious, wanting to get to know different cultures and make a difference in the world."
Lena knew as soon as she arrived that she needed to sort a few things for her son and herself, so they could begin the process of returning to some semblance of a new normality. Although the people in Bulgaria have proved amazing, the institutions weren't initially quite so geared up, she found.
"The only thing I could maybe criticize is the amount of information coming directly from the government. When we arrived it was not so clear where we should go, where our children could go to school and that type of thing, and then I was really afraid. I needed to solve getting a computer for my son, an apartment and his education, because education is just so important," explains Lena.
Just before the war, Lena, who is now 40, had written herself a two-year plan. "I was about to launch a new science communication project, gathering scientists from different countries to work on projects to use communication to stop war," explains Lena, with a laugh at how differently this year has turned out for her, than she had imagined. "We wanted to use technology to improve communication between governments," adds Lena, shaking her head slightly, either wondering at her precience, or her naivety.
International network helped integration
In Lena's story part 1, Lena told the story of why she had to leave all these dreams behind her and journey on a bus to Bulgaria with her son and her cat. In part 2, she talks about what life is like in a totally new country.
Also read: Lena's story part 1
Before Lena arrived in Sofia, she had never been to Bulgaria. Like many other Ukrainians fleeing war, her first thought was to get to Poland. "What has helped me is my international experience. I lived in Lithuania for a year after I finished my masters in International Economy and I worked for the AIESEC [a community of young people driven by a belief in peace and fulfilment of human potential]."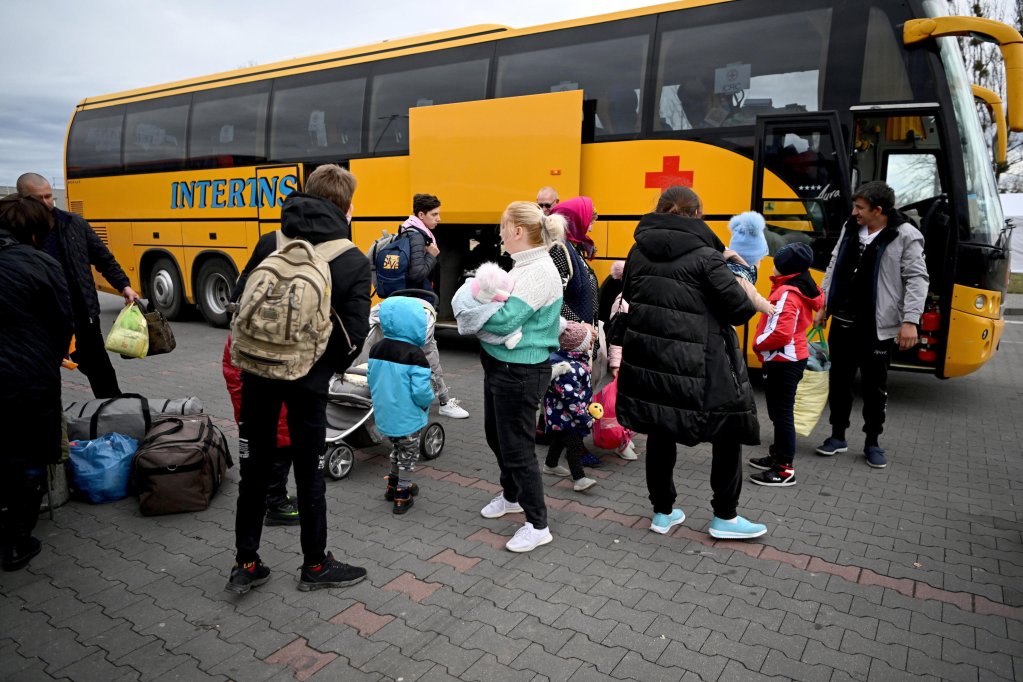 The networks Lena built there have helped her in her process in Bulgaria. It was through a contact from this time that she got the call about the bus to Bulgaria in the first place, which enabled her flight from Kyiv. Another Lithuanian friend from those days had a friend in Bulgaria and wrote to them before Lena arrived, so she had a place to stay for the first few days.
"In the first days and first weeks, it was very hard to know what to do. I didn't know what is happening, I was just fixed on reading the news and didn't have any contact with anyone."
Although she has been in Bulgaria for a month and a half when she talks to InfoMigrants on April 13, the scars of just a few days of living under that the stress and bombardment she experienced in Kyiv are clear to see in the way her eyes dart back to memories of that time.
'I didn't know how to do this'
Lena says she knows so many women like her, who were active journalists, marketers, owned their own businesses and they all hope to go back to Ukraine. Adjusting to her new reality and perhaps a new sense of self is perhaps one of the hardest things for her.
"I need to build everything up from the beginning, because everything ended because of the war. Find new contracts, in a new country, do everything from the first step again," says Lena with a sigh in her voice. Then her voice picks up, "I'm in Bulgaria, in Sofia," she says with a brightness to her voice, and that quiet determination again.
Still, going from being an independent person to accepting help has been a steep learning curve for Lena. "At the beginning, they were giving me clothes at the refugee center, that was mentally hard to deal with. I understand that they are giving these things from their heart, but maybe some of the clothes I didn't like," laughs Lena embarrassed.
"I didn't know how to do this. I was really really appreciative and on the other hand, I was used to a certain level of life. I didn't want to appear ungrateful at all because I was so grateful."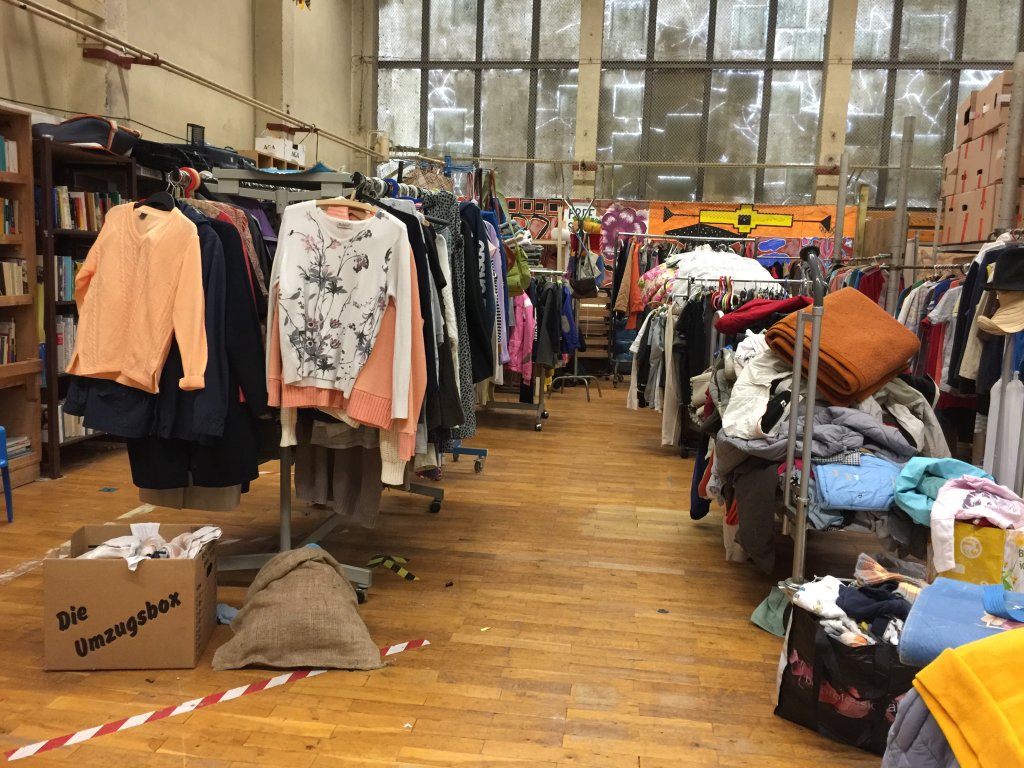 Lena felt they would think she was spoiled if she didn't just embrace all the things that people were offering, but then she understood, "I do need some certain standards, to feel like me. I didn't fit the stereotypes about a refugee and that was hard for me to come to terms with."
Online teaching
Schooling is another challenge for many refugees with young children. Luckily for Lena, the pandemic has proved helpful in this respect too. Her son, she explains, attends online Ukrainian school and so his schooling was only temporarily disrupted. "Most of the teachers are still on Ukrainian territory, sometimes they have even provided lessons from bomb shelters. It is not an easy thing, but I think all these teachers are heroes as it is so important for our kids."
Her nephew, however, stayed in Mariupol with his family. Lena says he was in the last year of school, before hopefully graduating and applying for university. Now, all his plans are in tatters, she says.
Lena says her own son is quiet and doesn't talk too much about the experiences of war. "He can't speak such good English as I can and Bulgarian kids also don't speak great English. So communication can be difficult with them. He is an introvert, so it is a bit difficult to adapt and integrate. I think it will take time, but he gets on well with adults," she says brightly, describing how he likes to develop games and chat with friends of hers.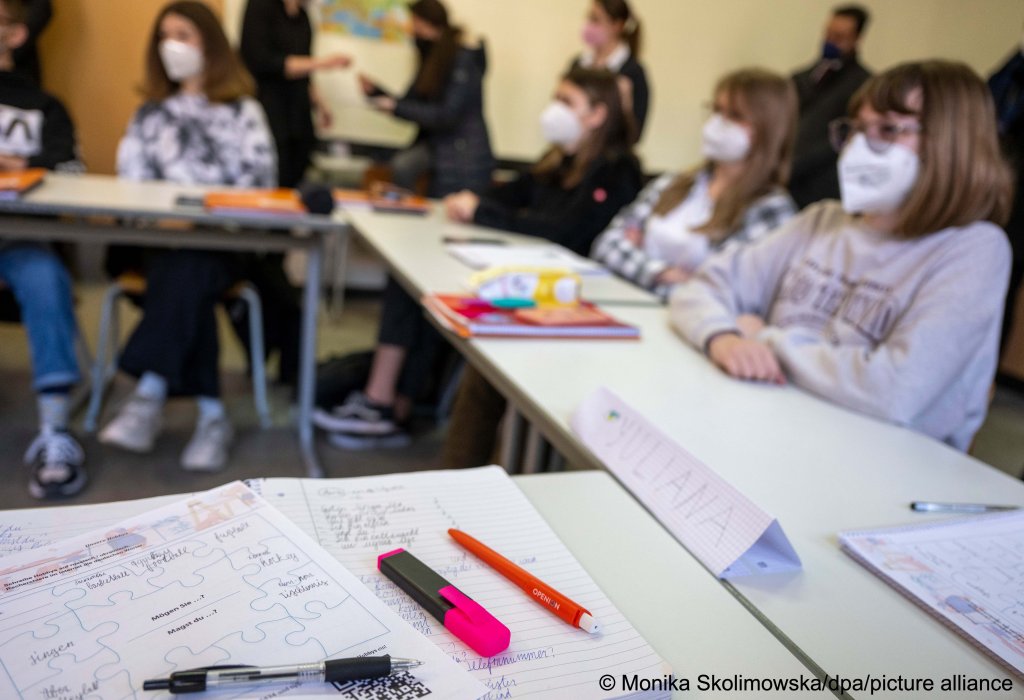 'Lena they have brainwashed you'
Another challenge for Lena in Bulgaria has been dealing with the different experiences she had of the war compared to that of various family members. Lena's family are originally from the area around Mariupol and Russian speakers. "But about 80% of Ukraine was speaking Russian," remembers Lena. "Before the war, it was not a problem at all."
Lena talks fondly of her home region, the houses where she grew up and the countryside where she would visit her grandparents. But her eyes drop down when she talks about close family members, her own brother and sister with whom she can no longer talk. Her sister lives in the Russian Federation and accused Lena of lying and being a fascist, when she talked about how bombs were falling on Kyiv. Even her brother, in Mariupol didn't believe her at first when she told him about the violence they were already witnessing at the start of the war in Kyiv.
Since arriving in Bulgaria, Lena tried once more to contact her sister. "I tried to explain to her that the Russians are killing people, and it is not just an 'operation.' But she answered me, 'Lena, they have brainwashed you, they are lying to you. You are thinking this because you are in a bomb shelter, you don't know what is happening, it is Ukrainians shooting themselves, it only seems to you that it is Russians, it is not true.'"
'It feels like a huge betrayal'
Lena says that she couldn't feel anything about her sister any longer after receiving this message and ended up blocking all her posts. "She was posting very pro-Russian propaganda that Ukrainians should be killed and things like that," says Lena.
Lena says that many Ukrainians are in the same situation as her. It is hard to believe that members of their own family might post this kind of thing. At first she believed she could convince her sister otherwise, but her sister told her they were busy helping refugees who had fled the Donetsk Republic and that it was them who had been pushed from their homes, not people like Lena.
"It is like a huge betrayal," says Lena. "When someone so close to you keeps telling you you are lying." Nevertheless, she kept in touch with her sister-in-law and her nephew and her mother who were all hiding out near the besieged city of Mariupol.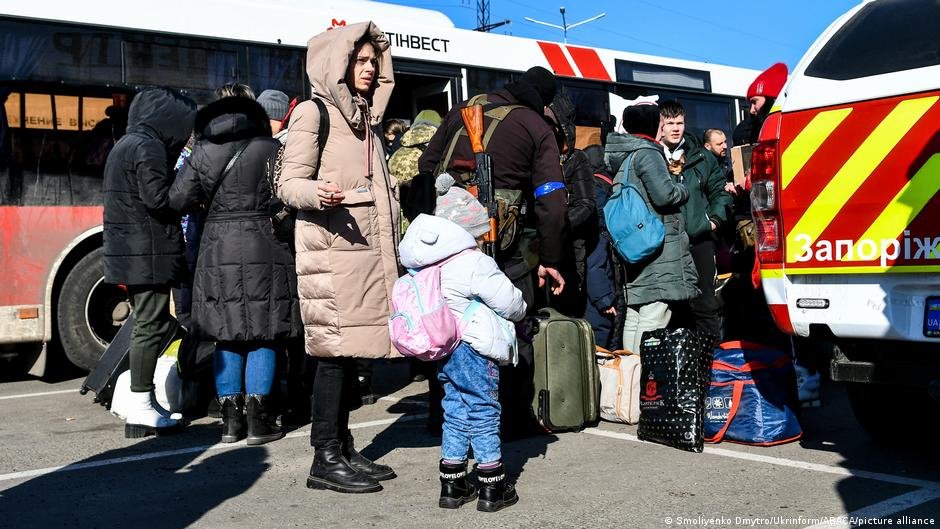 News from Mariupol
But contact is sporadic with them. Sometimes, more than a month has gone by between being able to talk to them. Finding an internet connection is difficult. "I last spoke to my mother on March 1," says Lena when we first speak on April 13, although subsequently she messaged to say she has heard more recently from them too.
Lena says she has heard that Russian forces search people's phones for evidence of anti-Russian sentiment, and anyone opposing them could risk being killed. Out of groups of 20 who tried to escape places like Mariupol, perhaps only ten made it out alive, says Lena.
"They can't tell me anything because they are afraid. It is almost impossible to call and they are afraid that what they say is being monitored. You can hear that the calls are being tapped, so you can't say anything to them on the phone that might put them in danger."
"They are even afraid to listen to the news. They stop me telling them what I think about Russia and Putin because it is really true, they are stealing men and people, they are capturing them and interrogating them. The FSB is working there. A person might disappear for a few hours, two days, or sometimes they just don't come back at all."
Lena explains her family "saw a lot of violence on the street and so it was hard to convince them to leave the basement and try and get out of Mariupol. They are just trying to adapt and survive."
Learning Bulgarian via apps
Speaking on April 13, Lena tells InfoMigrants, "the last I heard there was a group of about 40 people who were walking towards a bus station to get people towards Zaporizhzhia. The Russians are checking these buses. Maybe five buses left and only two arrived. The others are now missing and no one knows where they go. The group of 40 who walked to the bus station, about 20 were killed. People are just trying to escape somehow but you have to be brave. People who are old and ill decided to stay."
Instead of her blood family, she has learned to rely on her "foreign family," her contacts she met soon after graduation, people from all over the world. "Now we are living in an apartment, just my son and myself." Lena has made friends with the family who first helped them when they arrived in Bulgaria.
Lena is also busy learning Bulgarian phrases. "I have found some apps for fast learning. I don't like going to a school, I like learning in the virtual world," laughs Lena. "I haven't suffered because of this pandemic, I have become more introverted. I am a communicator but I love the virtual world."
It is impossible to understand and to plan for the future at the moment, says Lena. "I am suffering still and I need more time to have a clear vision of what I need to do. But I am planning maybe a week or two ahead now. My long term plan is to go to Austria, because I have friends who are waiting there for me."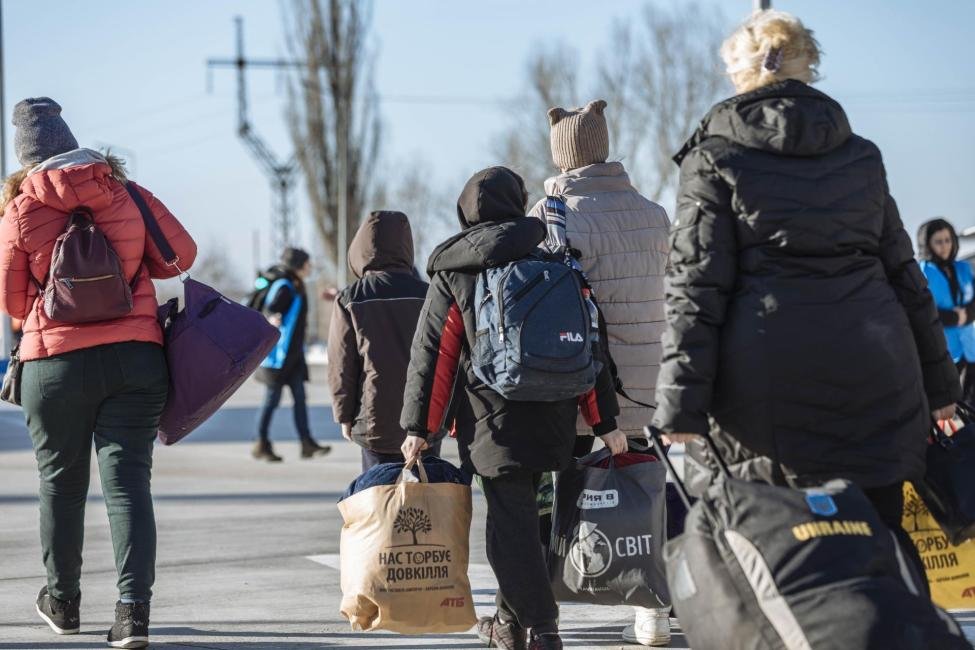 'Somewhere I can be helpful'
In the meantime, she has started negotiations with the Bulgarian authorities to help with the digitization process. "I am the kind of person that when I see somewhere I can be helpful, I will help. I already understood that I can launch some nice apps here which I coordinated in Ukraine. I have been meeting ministers and I already met with the communication department at the Bulgarian Interior Ministry. And also, I am working on applications so that Ukrainian refugees can buy apartments and put their money here so they feel safe. It is important to have a clear program for Ukrainians to be able to understand what they are buying in Ukrainian or Russian."
Lena is also working in an informal network of PR professionals from Ukraine. They call themselves a "PR Army," and they talk about how they can best help Ukraine on an international level and how to formulate an international PR strategy that can help communicate what is going on in the war. She, like many others, are very aware that Russia has had a huge PR machine for years and is used to getting its message across on many levels. Ukraine, explains Lena, didn't have that in the same way, so she's doing what she can to help, including sharing her own story.
"People with skills and contacts are trying to help their country to pass through this [war] and I am doing this too," says Lena with a deep sigh.
If peace returns though, Lena hopes to go back to Ukraine. "Relatives and everything, everybody knows me. It was not in my plan to change my motherland. I have always seen myself as cosmopolitan but I felt like I had got to a place where all my projects were connected with reforms in the economy, to improve people's lives. This fitted perfectly with my own aims and needs, but I don't know when the time will be when I can return."
*Lena is a pseudonym used to mask her identity in order to protect family members who are still in the besieged city of Mariupol and the Russian Federation.