Tensions are mounting between Ukraine and Hungary after a top Ukrainian official claimed that Moscow had warned Budapest of its plans to invade Ukraine. The accusations follow allegations that Hungary has inflated the number of Ukrainians actually residing in Hungary in order to receive more EU aid.
Hungary, like all other EU states, opened its doors to those fleeing war in Ukraine after the Russians invaded the country. Ukrainian citizens with biometric passports can enter Hungary directly from Ukraine and have the right to onward travel within the bloc. They also have the right to temporary protection in the country.
However, questions are being raised about how many Ukrainians really stayed in the country and how many Hungary is actually helping. The accusations started in March, but now tensions between Budapest and Kyiv have frayed further after a top Ukrainian security official claimed that Moscow had warned Budapest of its plans to invade Ukraine ahead of the actual war. It is a claim that the Hungarian government has angrily denied.
According to UN figures from May 3, out of more than 5.6 million people who are thought to have left Ukraine since the start of the war, Hungary is thought to be currently hosting 539,821 people who fled their country.
However, the BBC, reporting on May 4, notes that since Poland, Hungary and Slovakia are part of the Schengen area, many who may have initially crossed into those countries could have moved on to other countries within the EU, or beyond.
Prior to the Russian invasion of Ukraine, Hungary was often criticized by human rights groups and the EU for its treatment of migrants and asylum seekers attempting to enter the country. Frontex even ceased operations in the country because of allegations of violations at the Hungarian border.
Hungary: greatest number of refugees per capita?
At the end of March this year, numerous reports published claims made by the Hungarian government saying that Hungary had accepted the greatest numbers of refugees per capita from Ukraine. According to the news portal Schengenvisainfo, by the end of March, Hungary had registered "a total of 7,947 asylum applications" from those fleeing Ukraine.
A government spokesperson, Alexandra Szentkirályi, reportedly told Schengen Visa that "asylum applications are increasing every day."
Between February 24 and March 29, Schengen Visa reported that Hungary had accepted 530,587 people. The British newspaper The Guardian reported that another government spokesperson, Zoltan Kovacs, calculated that this meant between five and six refugees for every 100 Hungarian inhabitants, given that Hungary's population is just over 9 million.
Figures 'misleading'
But these figures, fear the Hungarian Helsinki Committee (HHC), a human rights organization which also works in the field of refugee and asylum seekers rights, could be "misleading," because many of those who crossed the border into Hungary may then have traveled on to other EU countries.
The reports of these numbers came just before Hungary went to the polls, eventually returning Prime Minister Viktor Orban to power. On March 31, the Hungarian Helsinki Committee tweeted that the government has "admitted to inflating the number of refugees it caters for." They also said that in reality, "less than 1.5% of those fleeing Ukraine was able to request temporary protection."
The Guardian also reported that the Hungarian Helsinki Committee felt the government had "failed to take adequate steps to inform those who had chosen to remain [in Hungary] of their right to official protection."
The HHC called on the Hungarian government at the end of March to step up its efforts to help Ukrainians fleeing the war and offer online forms to apply for temporary protection as well as "information in accessible languages; make information available at the border crossings; involve organizations in assisting people fleeing Ukraine; and the granting of temporary protection on the spot in clear-cut cases."
'Quest for additional funds'
HHC said that neighbors Poland and Slovakia had offered a lot more to those fleeing Ukraine than Hungary had to date.
Márta Pardavi, HHC's co-chair, told the Guardian that, "in its quest for additional funds from the EU, the Hungarian government uses the most impressive number [of Ukrainians entering the country] it can find. However, it has to provide for a far less number in reality since a high number of Ukrainian refugees move on to other countries."
A Brussels economist recently estimated the cost of hosting Ukrainians could cost the EU at least €40 billion in 2022 alone.
Also read: Airlifts, free tickets, transport for Ukrainian refugees
Pardavi compared the government's counting with a shop-owner saying that the number of customers were the numbers who walked into their shop, not the numbers who actually decided to buy something.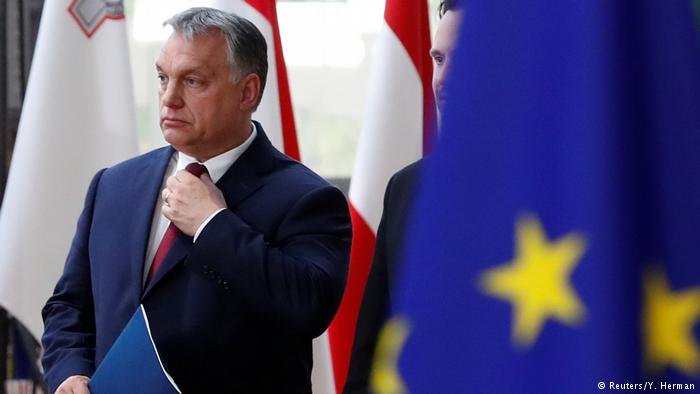 On March 18, reported the Guardian, Hungarian Prime Minister Viktor Orban wrote to the European Commission "requesting funding from its recovering and resilience facility to help deal with the refugee inflow, which at that point he put at 450,000." By the end of March, said the Guardian, "no decision [had] been made on the application."
Hungary's treatment of other potential asylum seekers and additional infringements on the EU's rule of law procedures has led to the EU to freeze certain funds to Budapest. For instance, the Guardian reports that Brussels froze "€7 billion in COVID relief funds."
Numbers unknown
When the Guardian asked Kovacs how many Ukrainians were actually in the country at the end of March, he responded that he did not know. He said "we can only have a relationship with those who apply for refugee status or asylum." Kovacs said that 80,000 had applied for 30-day temporary residency permits.
Kovacs claimed to the Guardian that Hungary had already spent €5.4 million in humanitarian aid for those fleeing Ukraine, and had earmarked €8.1 million to help support six charities in their aid work.
It claimed that the Hungarian government was helping 9,500 people from Ukraine at an emergency humanitarian transit point at a stadium in Budapest. 758 Ukrainian children had currently enrolled in Hungarian schools, and individual tutoring was being offered to help them.
The Hungarian Helsinki Committee though believes that many Ukrainians were footing their own bill for stays in hotels or staying with friends and family. They told the Guardian that many did not know that they could apply for EU protected status, and that even if they had applied they were told that they would have to wait up to 45 days for their forms to be processed. This meant that they were relying on their own means - or on help from charities and NGOs like HHC.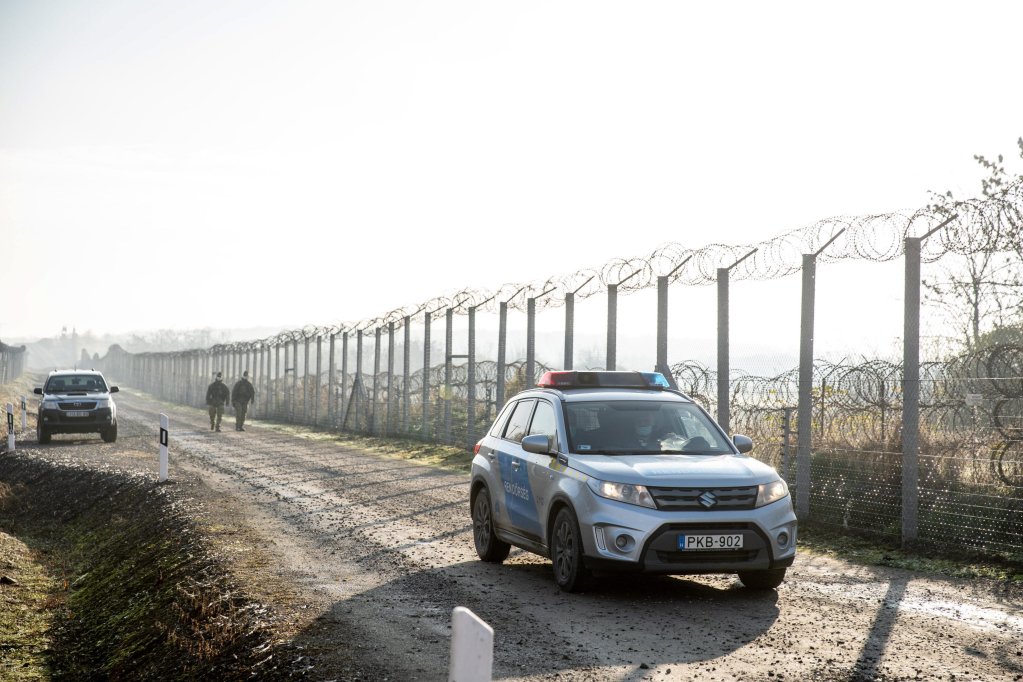 Information for those fleeing Ukraine
HHC provides a number of information leaflets online for those who fled Ukraine. Even those without Ukrainian citizenship but who were living in Ukraine before the outbreak of war have a right to enter Hungary, even without the necessary documents, states HHC's website. However, if you would normally need a visa to enter Hungary, then those rules still apply.
Once you enter Hungary, you would be taken to a registration point close the border where your personal data will be registered. You will have to prove that you had legal status to stay in Ukraine, for instance by showing a residence card. You will then receive a temporary residence permit in Hungary that will be valid for between one and three months.
Only Ukrainian nationals and their family members though are eligible for temporary protection status. Anyone who was waiting for their asylum claim to be decided by Ukraine can also wait for that claim to be decided in Hungary. If that is your case, you can seek free legal assistance from HHC.
If you are stateless, you have the right to enter Hungary and you should then contact HHC for free legal assistance. According to HHC, the Hungarian authorities should be able to help those entering Hungary with a place to stay and a place to eat.
Non-Ukrainian citizens of Ukraine only have the right to emergency healthcare and to mandatory vaccinations. They also can't work without a temporary residence permit.
HHC has published a document with frequently asked questions and answers for those fleeing war in Ukraine. It refers you to different services which might be able to help you with your situation.