UNHCR has launched a music campaign on social media giant TikTok to promote solidarity with refugees. The initiative is aimed at raising funds and drawing attention to the tens of millions of displaced people around the world.
The campaign is run as a hashtag challenge, calling on creative minds to encourage support for refugees around the globe, using the power and universal language of music. A dedicated information page on TikTok tells users how they can participate and help support the UNHCR.
The initiative invites "the TikTok community to join the challenge and bring their creativity to life to show their support and solidarity for those forced to flee" while at the same time "calling for safe and legal access to asylum for all."
Mary Maker, a South Sudanese refugee and UNHCR supporter, opens the #TheWorldNeeds challenge on TikTok, welcoming other creators and artists to join her in expressing solidarity for displaced people and communities through song.
"Music truly has the power to bring people together and break down boundaries, and I hope that through all of the creators' contributions, we are able to achieve just that!," Maker said of the campaign.
Read more: Selfies on the sea: Tunisian influencers go viral with videos of Mediterranean crossing
Superstar support
People are invited to join Maker in a duet of an iconic tune from the 1960s — or to find their own ways of expressing the same sentiment of the original song. That basis of the music campaign is Dionne Warwick's 1966 hit "What The World Needs Now (Is Love)," building on a unique historic connection: 
Warwick was originally part of UNHCR's World Stars Festival back in 1968, donating a musical track to raise funds for UNHCR then.
"When I supported the World Stars Festival over 50 years ago for UNHCR, there were fewer than 4 million refugees. Now, there are well over 85 million displaced globally. There has never been a more important time to stand in solidarity and show support for people around the world who have been forced to flee from their homes," Warwick said.
Read more: Healing through music: London choir changes perceptions about migrants
A concert for solidarity
The global hashtag challenge will be followed by a series of TikTok LIVE concerts scheduled from May 4 to May 7, which UNHCR calls "a virtual equivalent of World Stars for the 21st century, harnessing the power of artists and creators around the world."
Donations resulting from the social media campaign will fund the UNHCR as with the onset of the war in Ukraine the biggest mass migration since the end of World War II is affecting millions of lives around the world. UNHCR says it needs to raise money for shelter, healthcare, nutrition, education, legal assistance, protection and income generation for refugees globally.
Read more: 'Walk with me': Music video connects displaced people with host communities around the world
UNHCR Director of External Relations, Dominique Hyde, said in a statement that "across the globe, more people have been forced to flee their homes than ever before. From Ukraine to Afghanistan, Syria to Mali, Venezuela and South Sudan, the needs of refugees are growing day by day, and so too is the need for public support and solidarity. 
"UNHCR needs more partners like TikTok to bring awareness to those who need it most. #TheWorldNeeds initiative offers a creative way to engage and unite communities to build solidarity for all the people displaced by conflict around the world, whoever they are and wherever they may be."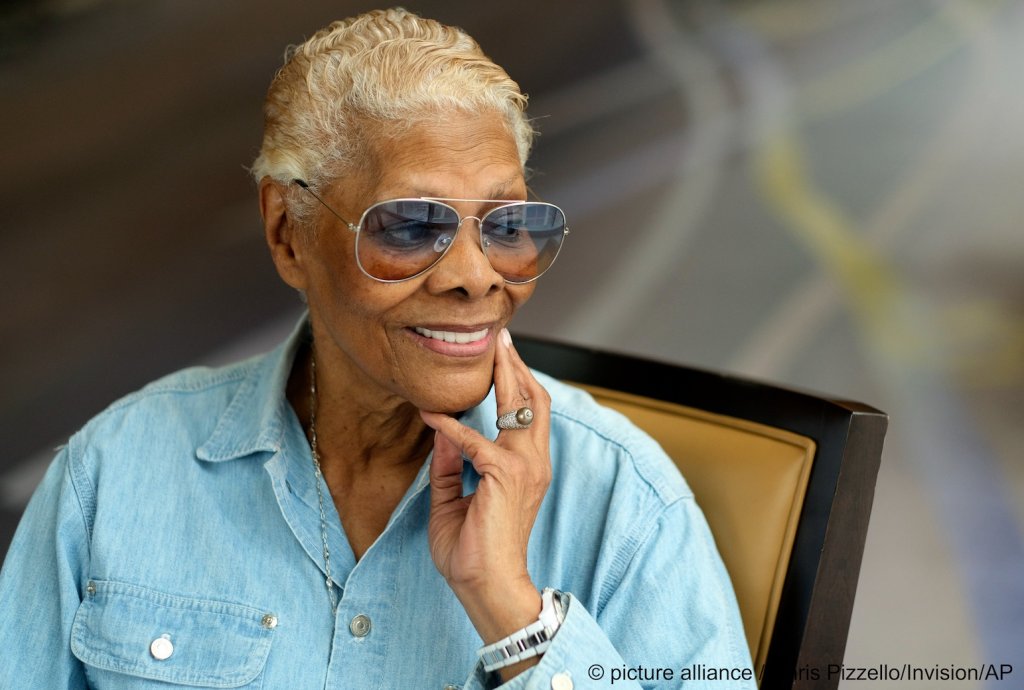 Amina Mohammed, Deputy Secretary-General of the UN, agrees with the sentiment of the campaign, saying that the world "needs peace, compassion and solidarity with refugees!"
More than 5.6 million people have fled Ukraine alone since the Russian invasion began on February 24, while millions have been displaced internally in the country. According to UNHCR, as of mid-2021, there are 84 million people who had to flee their homes around the world.
Read more: Bridging cultures with music: Basma's story
with UNHCR, dpa