Libyan militias have rejected claims that they are responsible for human rights abuses against migrants. They have threatened to sue Amnesty International over the accusations of unlawful killings, interceptions and arbitrary detention.
"I was tied up, beaten, electrocuted," said a 25-year-old Eritrean refugee called John to the crew of the Geo Barents rescue ship, operated by Doctors without Borders (MSF), last week.
It is stories like John's which have led the human rights organization Amnesty International to accuse the Libyan authorities, under the Stability Support Authority (SSA) of committing "unlawful killings, arbitrary detentions, interception and subsequent arbitrary detention of migrants and refugees, torture, forced labor, and other shocking human rights violations and crimes against international law."
John's testimony is one in a long line of migrants who have alleged they were tortured and abused in Libya, sometimes in official prisons, other times by private people. Many of them bear scars on their bodies when they are picked up by rescue ships in the Mediterranean.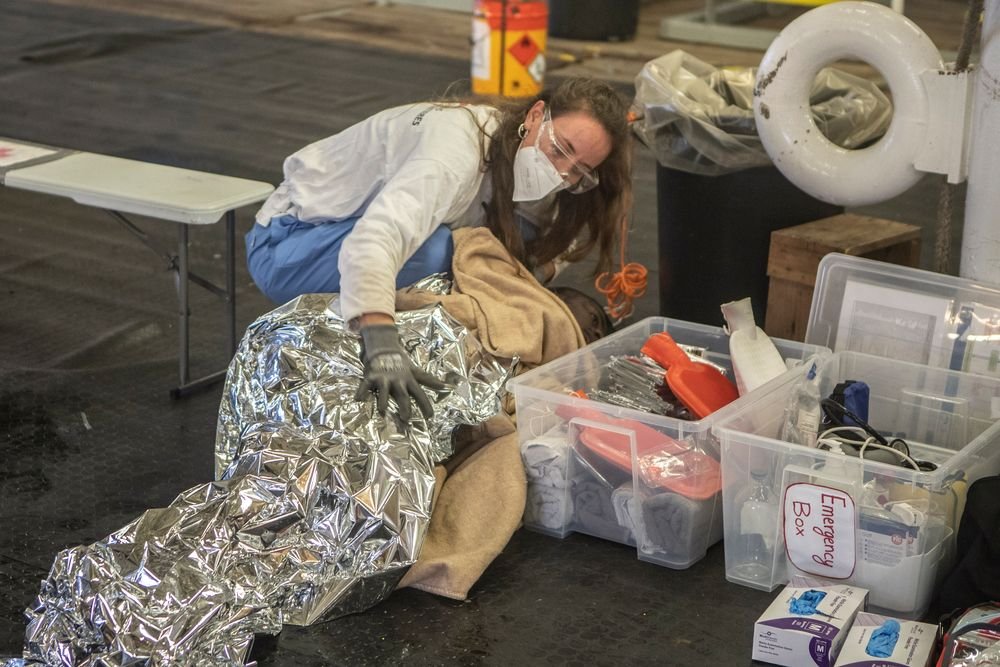 'No government' in Libya
John told the crew of the Geo Barents that after four years in Libya, he felt there was "no government" in Libya, describing life there as lawless. The news agency Agence France Presse (AFP) which reported John's account, said they could not independently verify John's account, but MSF doctors confirm that his testimony matches thousands of others from migrants they have treated on board the ship, or after disembarkation in Italy.
One MSF doctor, Mohammed Fadlalla, told AFP: "We see a lot of [migrants] with actual physical evidence of violence, injuries that cause long-term problems. We commonly see bullet wounds, burns, evidence of electrocution, lots of beatings."
Medics like Fadlalla use the accounts and the scars and bruises many migrants still bear "to piece together what happened to the migrants –a kaleidoscope of trauma used to compile accounts of human rights violations," reported AFP.
Psychological wounds
As well as the physical scars, many migrants often display psychological disturbances too. Fadlalla lists, "fear, difficulty sleeping, flashbacks, anxiety and depression," as common symptoms.
A UN fact-finding mission which visited the country last year also found that some of the cases of abuse migrants suffered in Libya "could be classified as crimes against humanity."
In a press release on May 4 Amnesty International stated that the SSA had been created by a government decree in January 2021. They described the SSA as a militia which was operating with "entrenched impunity," and had been "emboldened" to commit the crimes they allege were committed.
The leader of the SSA is, according to Amnesty, "one of the most powerful militia leaders in Tripoli, Abdel Ghani al-Kikli, known as Gheniwa." Amnesty say he was appointed to his position "despite the well-documented history of crimes under international law and other serious human rights violations committed by militias under his command."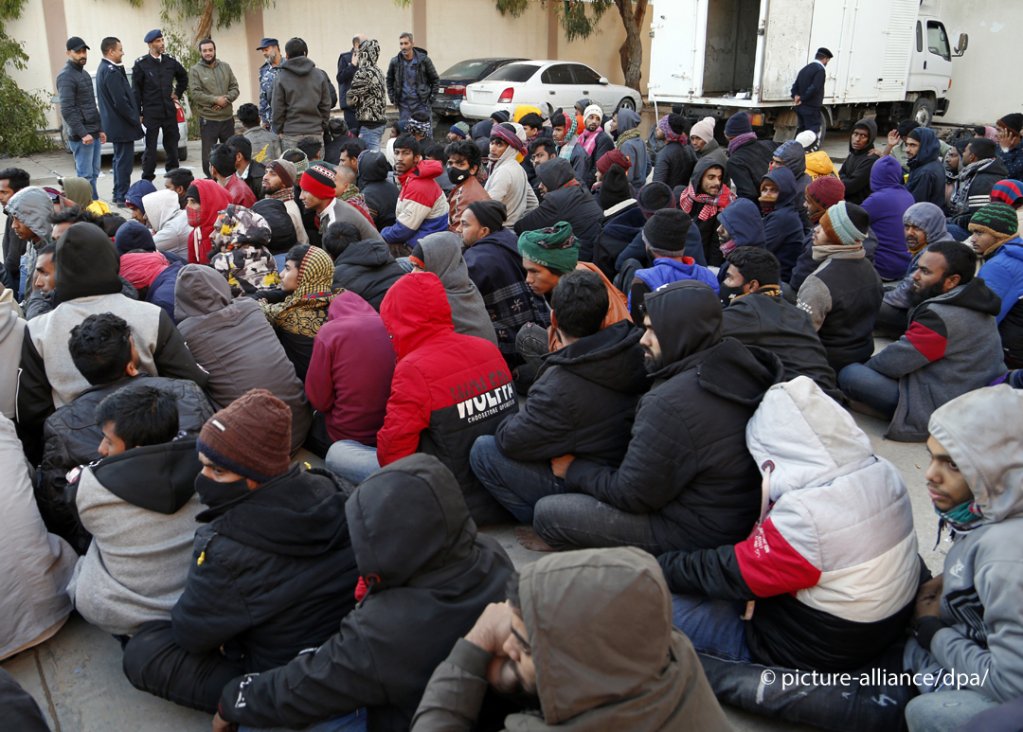 Militia accused of operating with 'complete impunity'
Diana Eltahawy, Deputy Regional Director for the Middle East and North Africa at Amnesty International, said in a press statement that "legitimizing abusive militia leaders and putting them on state payroll with no questions asked only empowers them to continue trampling on the rights of more people with complete impunity. It can come as no surprise that Abdel Ghani al-Kikli's new militia is yet again involved in horrific crimes – whether against migrants and refugees or Libyans."
Eltahawy added that militias under al Kikli's command had "for over a decade...terrorized people in the Tripoli neighborhood of Abu Salim through enforced disappearances, torture, unlawful killings and other crimes under international law."
Eltahawy and Amnesty are calling for these alleged crimes to be investigated and "if there is enough admissible evidence," he should be "prosecuted in a fair trial."
Amnesty say they wrote to both al-Kikli and "his former deputy Lotfi al-Harari" on April 19. In the letter, they demanded the two be "removed from their positions." By the time they released their press statement on May 4, they had not received a response.
SSA rejects accusations
However, on May 5, AFP reported that the SSA "rejected accusations of killings, torture and forced labor, insisting it upholds the law and threatening to sue Amnesty International for its report."
The SSA added that it "upholds Libyan law" and already holds "its members accountable for 'any illegal act'," reported AFP.
The Libyan authority accused Amnesty of "defamation and slander against the Libyan state and its official institutions," adding that it "reserves the right to sue Amnesty International."
Libya has been at war since 2011 when the former dictator Muammar Gaddafi was deposed and factions began fighting for control of the territory. Elections were meant to be held in December 2021, but the situation was considered too unstable, and since then the SSA has been in charge of the area around the capital Tripoli.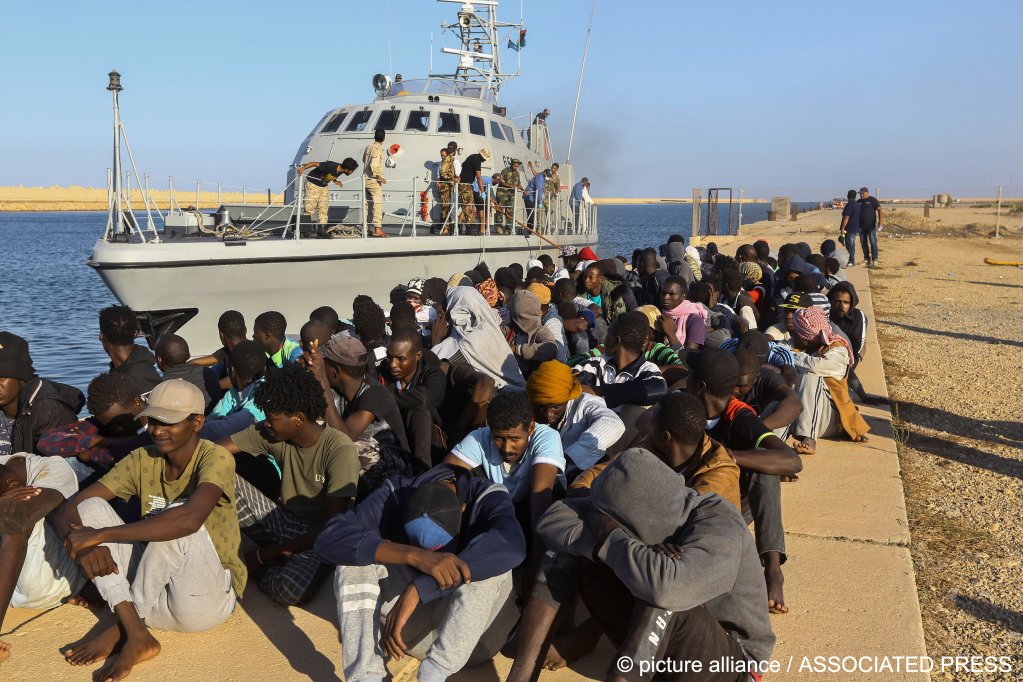 Evidence of torture and abuse
In February 2022, an Amnesty delegation visited Libya, and spoke to "nine people who said they suffered grave human rights violations at the hands of the SSA members, as well as eight family members and three activists."
Libya's Ministry of the Interior confirmed to Amnesty that the SSA regularly "intercepts refugees and migrants at sea and takes them to detention centers under SSA control." The Ministry said they had "no oversight over the SSA's operations since it answers to the Prime Minister, not the Minister of Interior."
Amnesty says when they asked the Ministry on what legal basis the SSA had become involved in interception operations, the Ministry of the Interior representatives said they 'did not know.'
Forced to drink from the toilet
Three migrants testified to Amnesty that in February 2022, they and "hundreds of others" were held in an "overcrowded and poorly-ventilated al Mayah detention center controlled by the SSA." They said they received "little food or water" and were forced to drink from the toilet. They said they regularly witnessed guards "beating detained migrants and refugees and subjecting them to forced labor, rape and other sexual violence, including forced prostitution."
The SSA has not shared information about how many migrants might be detained in al-Mayah, nor have they allowed access to independent organizations, according to Amnesty International.
On February 18, the UN Migration Agency IOM reported that the SSA "were responsible for the death of one man and the injury of others during the interception of a boat carrying migrants and refugees across the Mediterranean."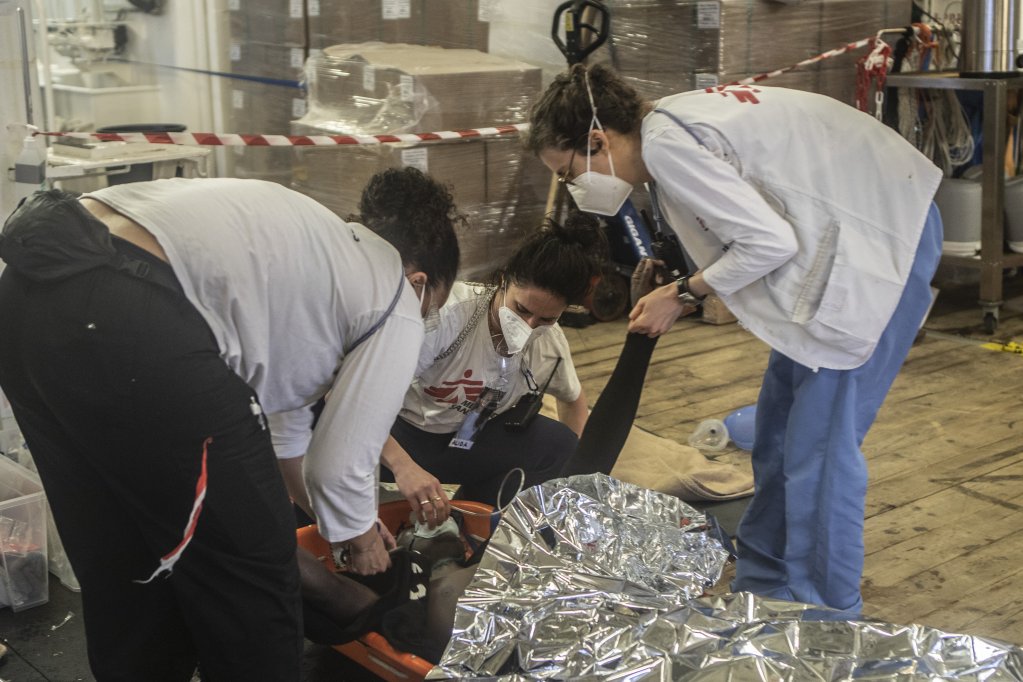 'Enforced disappearances and deaths'
Amnesty also accuses SSA militias under "Gheniwa's command" of being involved in "enforced disappearances and deaths." In August 2021, they found the body of a 34-year-old man with "clear signs of torture." He had been abducted "days earlier by men affiliated with the SSA in Tripoli," claims Amnesty.
Amnesty say they have been documenting crimes like this for the last decade. In May 2018, prior to the SSA taking control in Tripoli, Amnesty say one man alleged that Lotfi al-Harrari "beat him, threatened to rape him and fired live ammunition at him." The man said he was beaten with "water pipes, sticks and backs of rifles while held in a tiny room with no toilet" by the militiamen.
Currently, Amnesty says, the SSA is tasked with "securing government buildings and officials, participating in combat operations, apprehending those suspected of national security crimes, and cooperating with other security bodies."
When the SSA took on this role, according to Amnesty, the Government of National Unity allocated almost €8.5 million euros to the SSA. Additional "ad hoc" payments have followed. The SSA's power base, says Amnesty, has now expanded from Tripoli to al-Zawiya, as well as towns in western Libya.
With AFP