Former refugee Anas Alturkey wants to give something back to society: having experienced and fled from the Syrian civil war, he is now involved in helping Ukrainian refugees to find their feet in Germany.
He has seen it all before: people arriving in a foreign land after a long journey with whatever little they can carry with them; refugees fleeing war and persecution, hoping to start a new life. As Anas Alturkey watches Ukrainian war refugees arrive in Hanover, Germany, he is reminded of his own life.
"It makes me sad when I see these people here," says the 36-year-old refugee aid worker, who had to leave his native Syria in September 2015 to start from scratch in Germany.
Alturkey had to learn German, attend an integration course and obtain a local driver's license before he could truly begin his new life.
Since 2017, he has been working as a janitor at the Arbeiter-Samariter-Bund charity (ASB); currently, his job involves taking care of the logistics involved in arranging accommodation in the three exhibition halls that the Lower Saxony State Reception Authority is currently making available for Ukrainian war refugees in Hanover. This is one of three refugee hubs nationwide that the German federal government has set up since the war in Ukraine began.
Read more: 'One family' - how a Syrian refugee helps Ukrainians fleeing war
'At home in Germany'
Along with five other coworkers, Alturkey makes sure that all the essential needs of arriving refugees are met: he distributes meals and procures everything that might be needed from clothing to hygiene articles and additional luggage.
"People stay here for one or two nights before they travel on," he explains. More than 22,000 refugees arriving in Germany from Ukraine have been through the place where he works, according to the state admission authority.
Alturkey says he is glad to be in a position where he can help Ukrainians: "I know what these people are going through," he tells the epd news agency. Even though he studied law in Aleppo and had a good career back in Syria, Alturkey doesn't mind that in his new life in Germany he works as a caretaker: "I am happy that I can live here safely. That is more important than anything else," Alturkey highlights.
Read more: Ukrainian refugees in Europe: a mental health crisis in the making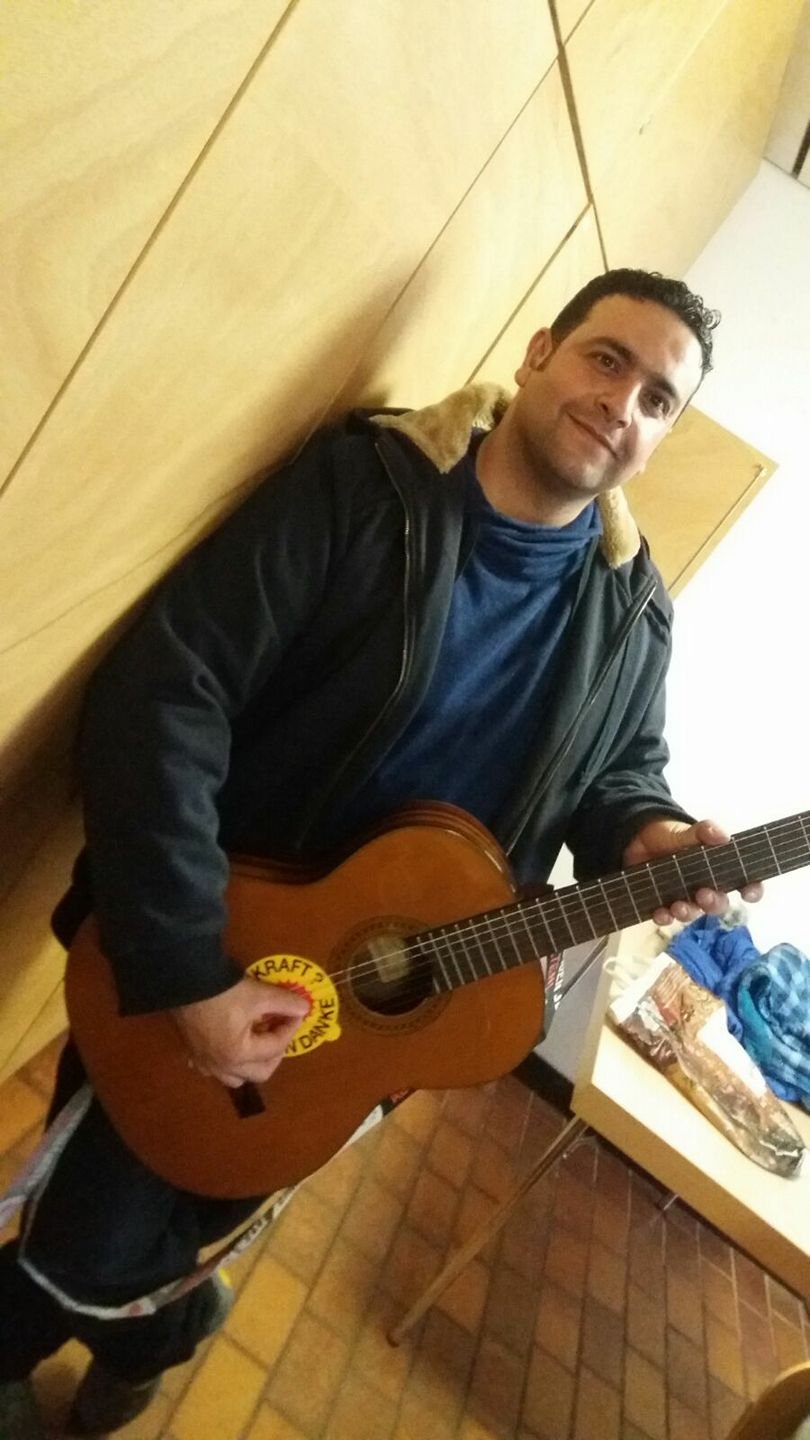 Alturkey recounts that he first fled to the Syrian capital Damascus after parts of his hometown of Deir ez-Zor were flattened by government forces in 2011. But his new home, too, was destroyed in the war. The young man went back to Deir ez-Zor to try to continue his family's coffee roasting business. Soon after, the so-called "Islamic State" (IS) terrorist organization captured the city. 
Alturkey says he saw no other way out, and set off for Germany with his two brothers. Three months after arriving, he was given protection status. "I feel at home here in Germany," Alturkey says.
Read more: UN relief agency: Ukraine war is making situation of refugees worse around the globe
Germany's big heart for refugees
He does not share the criticisms leveled at federal and state governments for having created a two-tier system for refugees by making it easier to accept Ukrainians. "My asylum procedure was not a problem. After three months, I had my residence permit. I feel comfortable in Germany."
Many years later, people regard Alturkey a prime example of successful integration; even the Premier of the state of Lower Saxony, Stephan Weil, knows about his story. Weil personally paid tribute to Altrukey shortly after the opening of the Hanover refugee hub on March 10, where the Premier sought to have a conversation with Alturkey — live on camera. 
"I didn't expect that. I was hugely pleased about it, even though I was very nervous. That's why my German wasn't so good at that moment, unfortunately," Alturkey said, adding that he thinks Germany's willingness to help is great — and not just government help: after an appeal for donations in kind, he and his team had enough suitcases, wheelchairs, baby carriages and other articles of daily use together in a short time that they were able to provide people arriving from Ukraine with all the most necessary items. 
Read more: Ukraine war: How Germany pays for refugees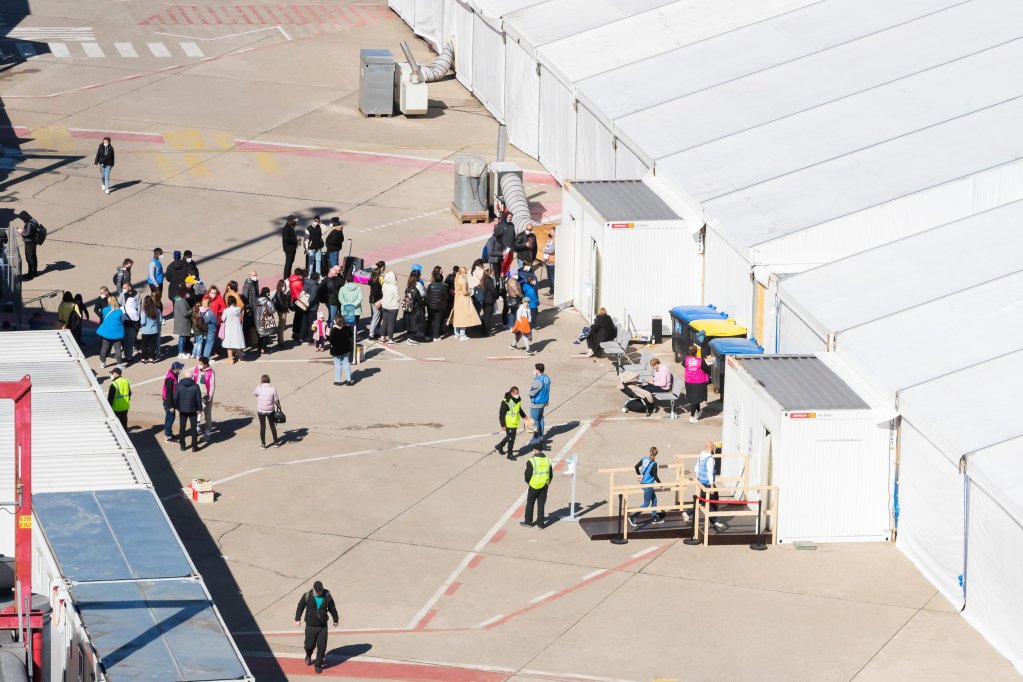 "Help the refugees where you can, as much as you can," he says before turning his attention to his work again. It is clear that he takes pride not only in his important work but also in being in a country that allows him to play such a central role in migrant communities. 
Alturkey is truly part of his new homeland — so much so that he has set his sights on staying for good: "I applied for German citizenship in November. My dream is to open a coffee roasting business here again someday."
Read more: Ukraine: Europe raises over €9 billion for refugees
with epd