The Director General of the International Committee of the Red Cross (ICRC) visited Iran on Monday to discuss the situation for Afghan migrants there, as tensions between Iran and Afghanistan intensified.
More than one million Afghan migrants sought refuge in Iran since the Taliban took over Afghanistan in the middle of August 2021, according to Iran's state news agency IRNA. In total, five million Afghans are resident in Iran, stated Iran's Foreign Ministry.
Director General of the International Committee of the Red Cross (ICRC), Robert Mardini, visited Iran on Monday amid heightened tensions between Iran and Afghanistan to discuss the country's refugee influx.
Mardini told the French news agency Agence France Presse (AFP) that he thought the discussions were "positive" and that he felt he had seen "eye to eye" with the Iranian government.
Functionaries from the ICRC met their counterparts at the Iranian Red Crescent organization to talk about ways of "providing critical health services to Afghan migrants and refugees," Mardini told journalists.
Second class citizens?
However, the situation for many Afghan migrants in Iran has been difficult in the past, with many feeling like they are being treated like second-class citizens, deprived of many of the rights of Iranian residents of the country, like voting, access to health care, or even, in some cases a bank account.
On May 2, the news agency Associated Press (AP) reported that tensions between Iran and the Taliban ruling Afghanistan were causing the situation for Afghan migrants in Iran to be similar to that of a "tinderbox," ready to ignite at any moment.
Also read: Reports of abuse of Afghan refugees, as Iran continues deportations
InfoMigrants Dari spoke to some Afghan migrants and refugees in Iran on May 10. Musa, an Afghan refugee, said he had fled Afghanistan for Iran after the Taliban regained power in his area.
"It has been eight months since I received confirmation from Germany," Musa stated, saying that since he had worked for US forces in Afghanistan, Germany said he had the right to apply for a visa to Germany. "I came to Iran seven months ago and applied for a visa at the German embassy. The German embassy has received all my documents and I am waiting for their call, but unfortunately they haven't yet responded."
Musa said that he felt he had been left alone in this process, and that in the meantime, his visa for Iran had expired and the Iranian authorities would not renew it.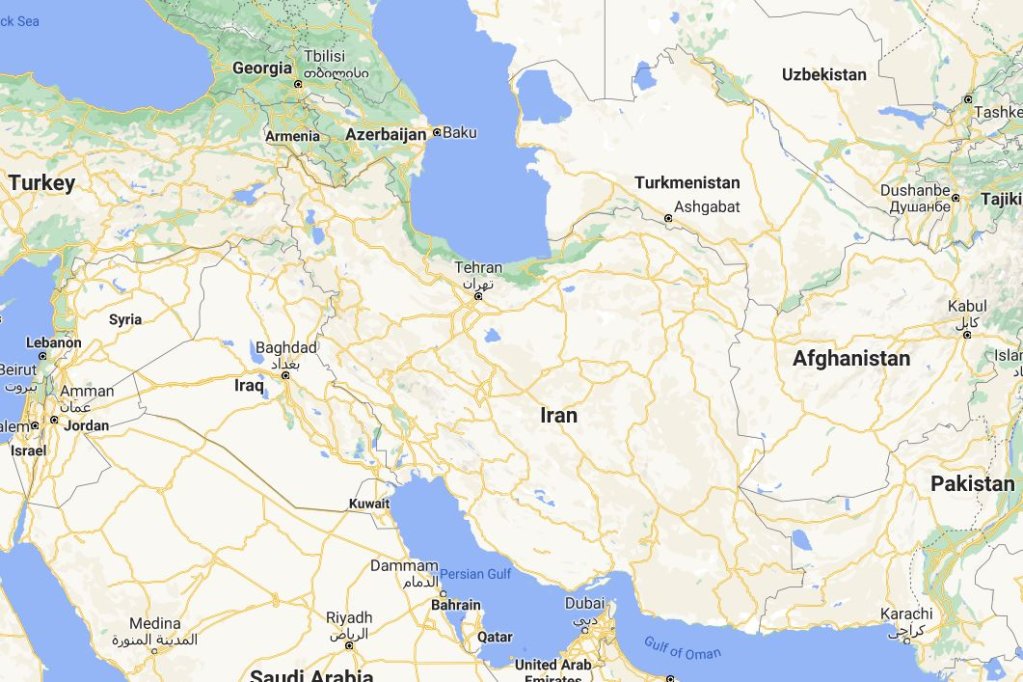 Tensions rise between Iran and Afghanistan
In recent weeks, the almost 1,000 kilometer border between Iran and Afghanistan has become especially tense. According to AP, almost 5,000 Afghans attempt to cross the border each day, looking for work.
Skirmishes have recently erupted between Taliban and Iranian border guards. And Afghans in three cities have held demonstrations against Iran. Recently a stabbing at one of Iran's holiest shrines, which was allegedly carried out by an Afghan migrant, "sent shockwaves" through Iran, reported AP.
Mohammad is another Afghan migrant now living in Iran. He fled to Iran before the Taliban took full control of Afghanistan, he told InfoMigrants Dari. That was two-and-a-half years ago after his father was wounded in a targeted Taliban attack in Afghanistan.
Today, Mohammad lives in Iran with his mother and five sisters. Mohammad's father did not stay in Iran to seek asylum but continued his journey to Germany. When the Taliban took power in Afghanistan, Mohammad's father was granted asylum in Germany and immediately applied for family reunification.
Also read: Missing migrants, a family's lonely search for a missing brother
'We just have to wait'
Mohammad told InfoMigrants Dari that four months ago they received an appointment at the German embassy in Tehran and took their documents, but their visa has not yet been confirmed.
"We just have to wait." Mohammad said though that as the numbers of Afghans arriving in Iran increases, the situation for all of them is getting worse.
Mohammad claims that the children in his family have been prevented from going to school, and are not provided with any types of medical services in Iran. "We still don't have a bank account," Mohammad said. "We are struggling to receive money from our father in Germany, we have to pay cash everywhere and many of the shops refuse to accept it."
Andrew Watkins, a senior Afghan expert at the United States Institute of Peace, called the tensions between Iran and Afghanistan "one of the world's worst-simmering refugee crises just chugging along on a daily pace an historical enmity," reported AP.
Another Afghan immigrant, calling himself Mohammad Sadegh, said he had been living in Iran for several years and that the country has gradually imposed more restrictions on Afghans arriving more recently. A week ago, said Sadegh, Afghan migrants were called to register at the foreigners Census Bureau. Sadegh said it was not fair that the UN was giving money to Iran supposedly to help people like him, but in his opinion, it was "good for Iran's government, but not for us."
Deportations increase
Sadegh also said that although Iran was receiving money to support people like him, they were not always doing what they needed to do. Instead, he said Iran detains and deports thousands of Afghan refugees every day "despite the critical and humanitarian security situation in Afghanistan."
The UN Migration Agency (IOM) confirmed that in the first three months of this year, Iran's deportations of Afghans had "jumped 60% each month," reported AP. Ashley Carl, deputy chief of the IOM's Afghan mission, said that around 251,000 Afghans had been returned from Iran this year. Many of them, according to Carl, returned with wounds and scars, some from car accidents, or even gunshots.
According to Sadegh, this has been "going on for decades and has become a normality for Iranian officials."
'Iran's capacities are limited'
The ICRC and Iranian Red Crescent already collaborated during the COVID-19 pandemic, when the ICRC helped bolster support for the Red Crescent to provide vaccinations for Afghan migrants.
However, with the economic situation also worsening in Iran, tensions don't look like they will dissipate. An Iranian Foreign Ministry Spokesperson, Saeed Kahatibzadeh, told AP in April that "waves of displaced Afghans cannot continue to Iran [because] Iran's capacities are limited." According to AP, youth employment hovers around 23%, and the Iranian currency, the Rial, has lost more than 50% of its value since 2018.
A Tehran-based analyst, Rea Ghobeishavi, told AP that Iran was "not ready for the new situation of refugees."