The British government announced on May 10 that it would be informing the first group of migrants destined to be relocated to Rwanda of their fate "this week."
"The first group of illegal migrants with no right to be in the UK will this week be informed of our intention to relocate them to Rwanda under the new Migration and Economic Development Partnership," stated a press release from the UK government on May 10.
Migrants who crossed the Channel "are among those who will be served with notices," clarified the press release. The government also said it had the power to detain individuals pending their removal from the UK.
UK Home Secretary (Interior Minister) Priti Patel said in the statement that these notifications were "just the first stage of the process," and that she "would not be deterred from acting to deliver on the changes the British people voted for to take back control of our money, laws and borders."
The Rwanda plan was intended by the government to act as a deterrent to "warn migrants they may not be admitted to the UK's asylum system because they traveled through safe countries where they could and should have claimed asylum." Announced in April, it seeks to outsource the processing of asylum claims to Rwanda, over 4,000 miles (6,600 km) away.
Originally the UK government had said that flights could leave as early as the end of May. Now the government made clear that they are expecting lawyers representing "some of those notified to lodge claims" and therefore the first flights "are expected to take place in the coming months."
At least six legal challenges
The UK government is facing at least six legal challenges to its Rwanda plan, brought by migrant rights organizations. Patel called these an attempt to "frustrate the process and delay removals." She has also been critical of what she has referred to in the past as "lefty lawyers" holding up deportation orders.
The British Red Cross and the Refugee Council published a joint report on May 11, expressing their fears that "deportation and harsh treatment was putting asylum seekers at greater risk of poverty and exploitation."
According to the organizations, one Rwandan asylum seeker in Britain was so scared he may be deported back to the country from which he fled that he was on the point of going into hiding and abstaining from accessing much-needed support.
The Refugee Council's chief executive, Enver Solomon, said, "we are hearing tragic stories about the severe impact on mental health, including young, vulnerable children who are terrified what will happen to them with reports of self-harm. We are concerned the government is not seeing the face behind the case and should be doing far more to exercise its duty of care towards vulnerable people."
Solomon added that "These are men, women and children who have already endured so much trauma and upheaval. These new measures fail to address the reasons people take perilous journeys to the UK, and so will do little to deter people coming but only create more human suffering, distress, and chaos with dangerous, far-reaching consequences for vulnerable people who are simply in need of safety. We urge the Government to immediately rethink its plans and focus on operating an orderly, humane and fair asylum system."
Also read: Danish plans to outsource asylum to Rwanda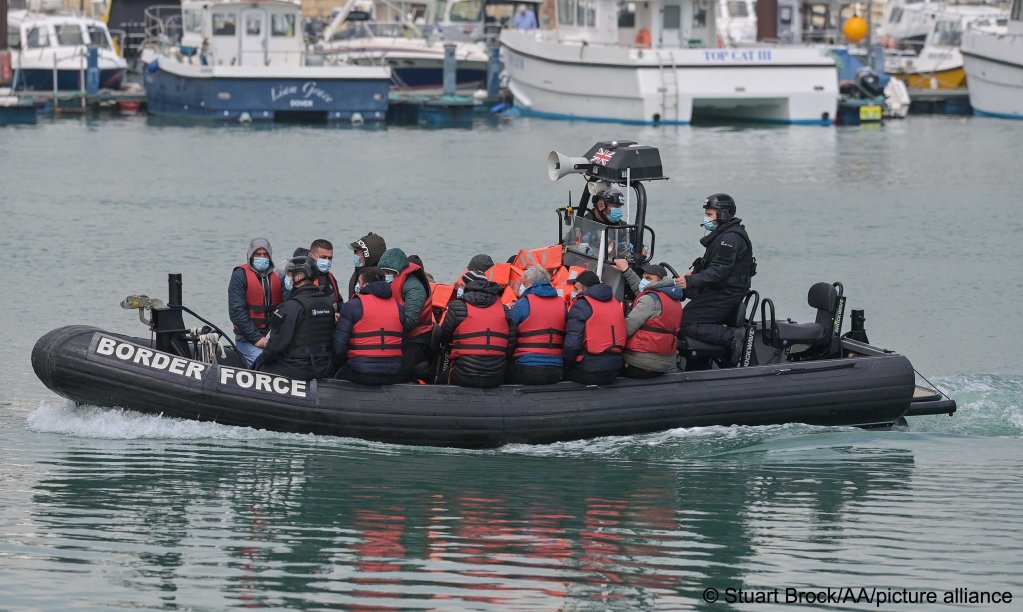 'Major reservations'
Other charities and organizations concerned with migrant rights, including the UN Migration Agency, have criticized the Rwanda plan, calling it "inhumane" and "unworkable."
At the end of April, the head of the UN Refugee Agency (UNHCR), Filippo Grandi, published a list of "major reservations" his organization had about the plan, saying it could "weaken refugee protection worldwide."
Some organizations have criticized Rwanda's own human rights record, pointing out that until fairly recently, even the UK government had raised questions over Rwanda's record.
UK justifies its Rwanda plan
The Home Office considers Rwanda to be a "safe country to relocate people to." It says this assessment is based on a "wide range of research, including visits to the country and interviews with independent organizations working there."
For "transparency" reasons, the government published the guidance it used to inform its decision-making process on its website, including a report published in May 2022 that looked at asylum processing in Rwanda. It concludes that Rwanda has a "functioning asylum process" with the possibility to request refugee status. Therefore, "there are not substantial grounds for believing that a person, if relocated, would face a real risk of being subjected to treatment that is likely to be contrary to Article 3 ECHR."
Legal support is also available "free of charge," notes the report, once an individual's asylum claim goes to the High Court in Rwanda. There is also the possibility of challenging a decision. Anyone judged to be a refugee will receive provision "in accordance with the Refugee Convention."
The report also finds that there are "no substantial grounds" to support the fear that a person might not be given access to housing, might face restrictions on their freedom of movement, or have access to healthcare or employment or financial support.
Also read: Rwanda defends contraversial asylum pact with the UK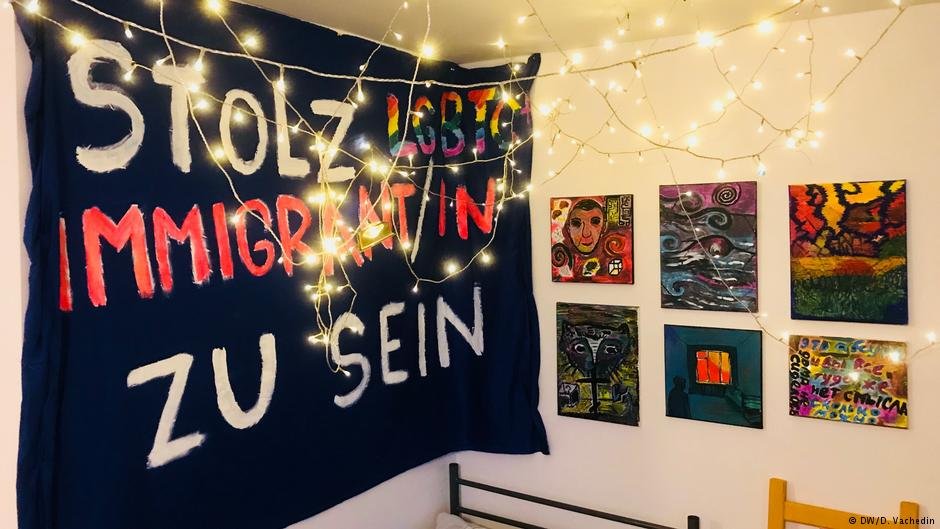 Some evidence of intolerance flagged towards LGBTQI+ people
While the report did admit that there was "some evidence of discrimination and intolerance towards persons based on their sexual orientation and gender identity or expression," it also added that in general, "the treatment is not sufficiently serious by its nature and/or repetition, or by an accumulation of various measures, to establish a systemic risk or to amount to persecution or serious harm."
With regards to gender or sexual-based violence, the report concluded that women or girls being relocated would face no real risk of being subjected to treatment that is likely to be contrary to Article 3 of the European Human Rights Treaty.
The UK government also said they were not about to risk contravening the principle of non-refoulement by sending people to Rwanda because these principles were respected by Rwanda.
'Some restrictions on freedom of speech'
The report did admit that there were "some restrictions on freedom of speech and/or freedom of association" in Rwanda. However, they deemed it "unlikely that a person being relocated from the UK to Rwanda would face a real risk of treatment which is sufficiently serious by its nature and/or repetition, or by an accumulation of various measures."
The UK government underlined that Rwanda is a signatory to the Refugee Convention and has a "long history of receiving significant numbers of people seeking refuge...and a positive, welcoming attitude to refugees."
They added that Rwanda had a "track record of working constructively with domestic and international partners, including the UNHCR and non-government organizations (NGOs) to process and support the asylum seeker and refugee population."
Although the UNHCR currently works on assessing refugee status for those seeking asylum in Rwanda from neighboring Democratic Republic of Congo (DRC) and Burundi, the Government of Rwanda would be involved primarily in determining the refugee status of those sent from Britain.