A court in Sicily is set to decide whether to go ahead with a case against four crew members of the migrant rescue ship, Iuventa. The four German activists and 17 others are accused of aiding and abetting illegal immigration.
It is the one of the longest-running and most controversial cases in which activists have faced criminal charges for their involvement in migrant rescues at sea. Five years after the start of investigations, four German crew members of the ship Iuventa, Kathrin Schmidt, Dariush Beigui, Sascha Girke and Uli Tröder, will find out on Saturday (May 21) whether they will face trial.
Seventeen other people who were working for the NGOs Save the Children and Doctors Without Borders (MSF), as well as an Italian shipping company, have also been summonsed.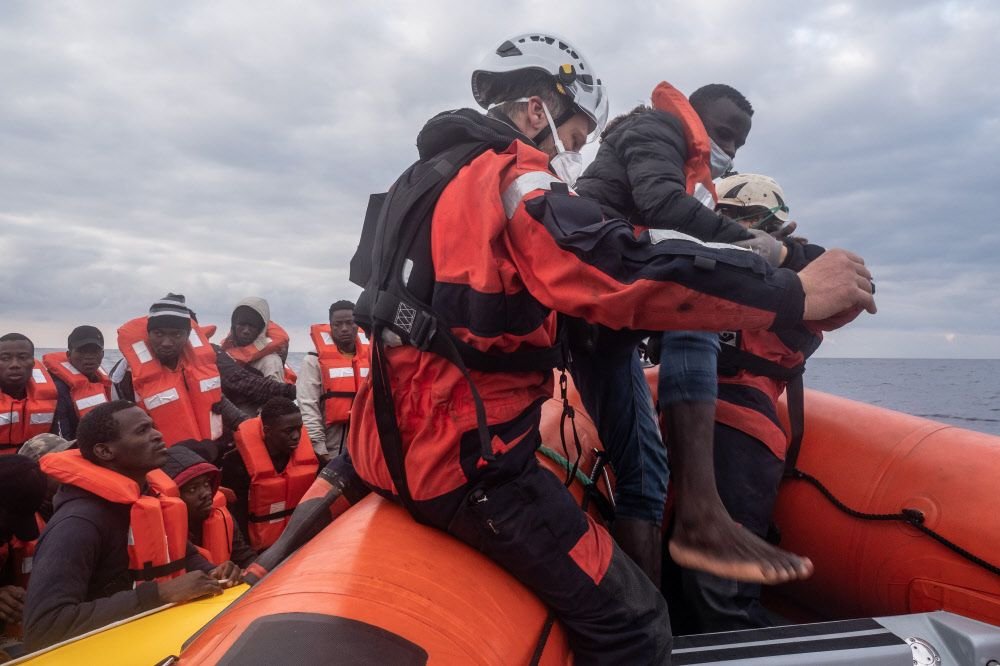 Read more: Migrant rescue crew of Iuventa awarded human rights prize
Threatened with 20 years in prison
The four Iuventa crew members says that they were involved in rescuing thousands of migrants from the Mediterranean from 2016 to 2017, when the Iuventa was seized by authorities.
The prosecution alleges that the crew was not acting to prevent deaths at sea, but accuses them of aiding and abetting in the commission of a crime of illegal immigration. They each face up to 20 years in prison and large fines if convicted.
The Iuventa, run by a German group Jugend Rettet, was confiscated in August 2017 by Italian authorities and escorted to Lampedusa. It was later transferred to Trapani, where the indictment was issued.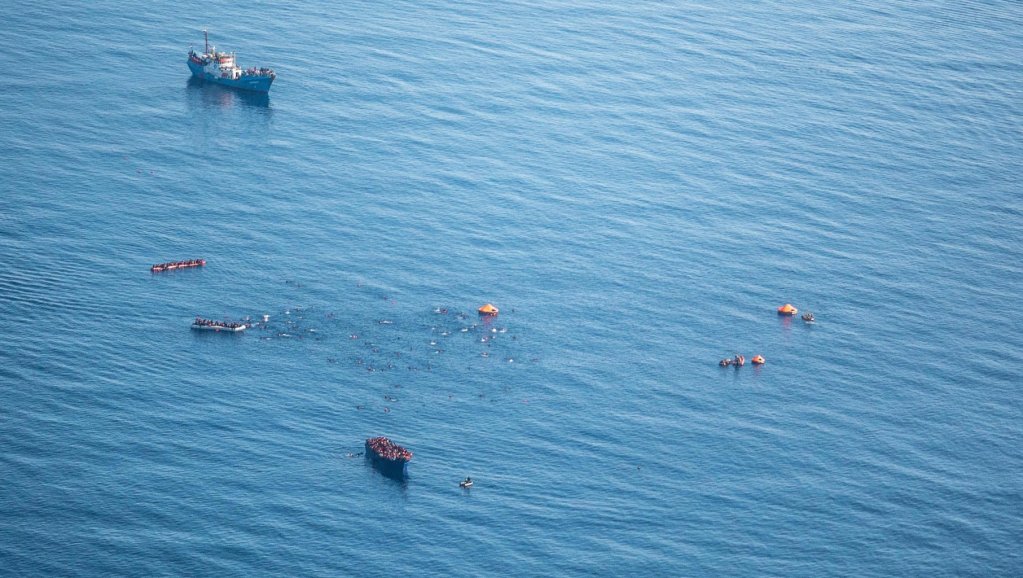 Human rights defenders or criminals
In November 2019 the non-profit European Center for Constitutional and Human Rights (ECCHR), lodged a complaint with the United nations, asking the Special Rapporteur for Human Rights Defenders Mary Lawlor to intervene in the situation in Italy.
Lawlor issued a statement in 2020 supporting the Iuventa crew members and the former captain of the rescue ship Sea-Watch-3 Carola Rackete, who was arrested in June 2019 for docking her ship, with 53 migrants on board, without permission.
Lawlor said she regretted that the activists continued "to face stigmatization in connection with …protecting the human rights of migrants and asylum seekers at risk in the Mediterranean Sea." They are human right defenders and not criminals, she said.
The criminal case against Rackete was shelved in December 2021.