A young Afghan man made to stand trial in Greece after his six-year-old son drowned during a sea crossing has been acquitted. Another man charged with driving the boat was given a suspended sentence.
An Afghan man charged over the death of his son during a sea crossing to Greece has been acquitted. The 25-year-old known as N* had been accused of endangering the life of his child by putting his young son on a boat to Greece from Turkey.
The boat capsized just off the island of Samos on November 8, 2020. The boy, N*s only child, died. 
Read more: EU tells Turkey to take back migrants from Greece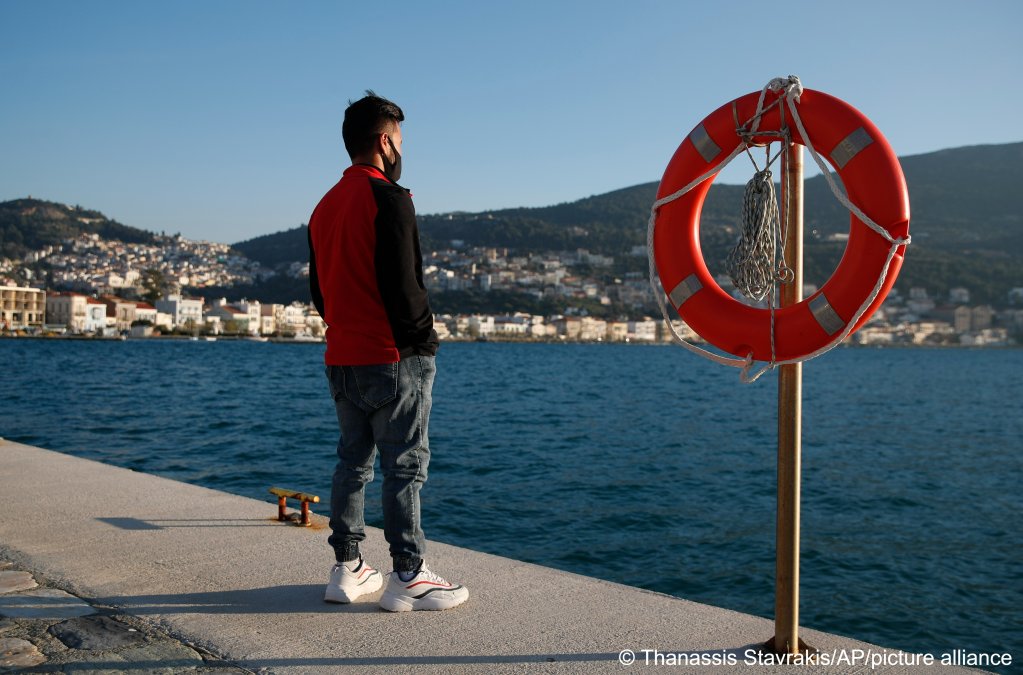 Public outcry against trial
Human rights activists had long been protesting against the court case, saying that the Afghan refugee would be the first asylum seeker to be charged in Europe for the death of his own child. According to the German borderline-europe charity, more than 70 human rights groups supported the cause.
"This is the direct result of the EU's increasing isolationist policies, which leaves people no choice but to risk their lives and those of their families on increasingly life-threatening journeys," the petition submitted by the organizations read, asking for all charges to be dropped.
Borderline-europe expressed its relief at the outcome of the court case, while criticising the unfairness of the trial and saying that "all he wanted was to bring his child to safety." 
"He was everything I had. I essentially came here for my son," N* was quoted as saying prior to the trial.
Suspended sentence 
A co-defendant in the trial, Hasan, was given a suspended prison sentence of one year and five months.
Hasan had been charged with taking the wheel of the boat during the crossing. The smugglers moving the group had disembarked shortly after departure, leaving the migrants alone.
Had he been found guilty, Hasan could have faced a life sentence for the death of the child and another ten years in prison for each of the 23 people he had inadvertently helped transport.
With epd, borderline-europe