Malta's migrant centers are steadily emptying out partly due to a drop in the number of sea arrivals since 2020. The island has drastically decreased its search and rescue activities, a European report says.
Malta's migrant centers, once overflowing, have never been emptier. At the end of last year the occupancy rate was about 26% of full capacity of nearly 2,640, according to a report by the European Council on Refugees and Exiles (ECRE).
This record low is a result of the fact that there were just 838 admissions in the centers in 2021. According to the UN refugee agency, almost the same number – 832 – arrived by sea to Malta last year. 
The number of arrivals has been falling steadily since 2019, when a record 3,406 people – mostly Sudanese, Eritrean and Nigerians – were rescued at sea and disembarked in Malta. The figure dropped to 2,281 – about 5% of the population -- the following year. The prime minister Robert Abela said the country was "full up" and could not take any more migrants. 
If the goal is still no more migrants, Malta has come close this year – with just one single recorded arrival so far, among a total of 30,347 spread across Italy, Greece, Spain, Cyprus and Malta, according to UNHCR data.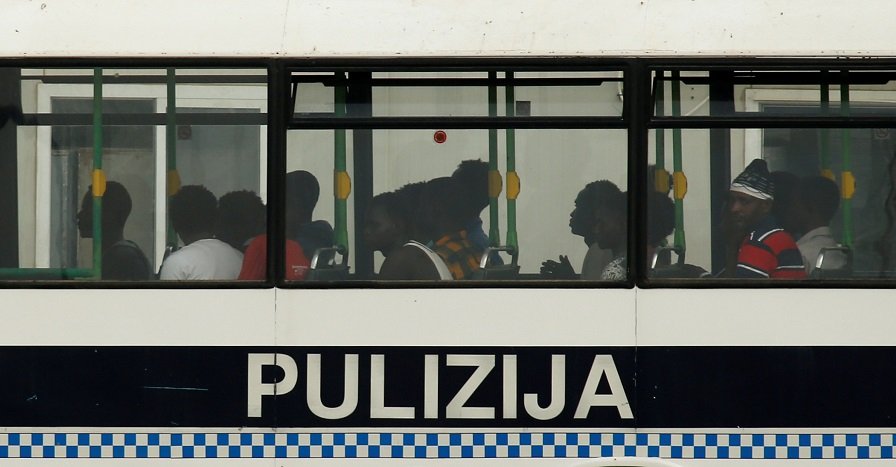 Search and rescue drastically decreased
Fewer arrivals on the tiny island are the result of efforts to ensure that boats return to Libya, from where most set out. This is consistent with what ECRE says is a "drastic decrease" in the rescue activities of the Armed Forces of Malta.
Non-government organizations report that Malta is not conducting rescue operations in the Maltese search and rescue zone south of Lampedusa, instead relying on merchant vessels and the Libyan coast guard to return boats back to Libya, the ECRE report says, adding: "The authorities are accused of preventing boats entering the island's SAR zone and multiple incidents of pushback were reported." 
As well, Malta has not allowed migrants rescued at sea by private ships such as NGO vessels to disembark on the island. Earlier this month, after rescuing 471 migrants in seven operations in the Libya and Maltese SAR areas, the humanitarian ship Geo Barents could not raise authorities in Valletta to ask them to assist in the rescue or allow the survivors to disembark in a Maltese port.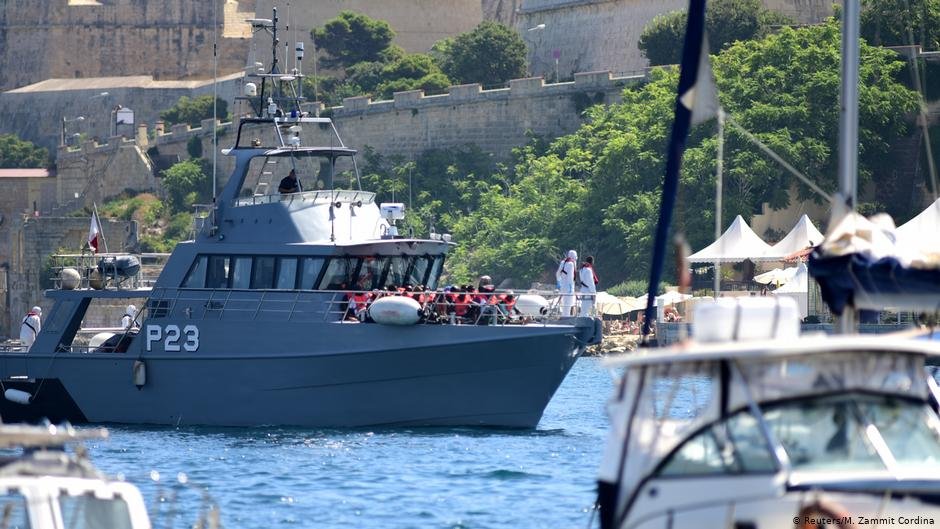 Challenging conditions
Policies towards migrants who do arrive or are already on the island have worsened or remained the same, according to the ECRE report.
In the open centers such as Hal Far, it says living conditions have "marginally improved," but life continues to be challenging, despite two reports by the Council of Europe and the UN denouncing the "alarming situation" in the facilities.
All asylum seekers, including individuals claiming to be minors, continued to be systematically detained upon arrival, either as a measure of quarantine against COVID-19 or on the basis of the Prevention of Disease Ordinance. 
In detention centers, boys under 18 continue to be detained with adult men. This was confirmed in a statement from Aditus, published on April 10, 2022, in which the NGO expressed concern that the practice was continuing in the Safi Detention Center.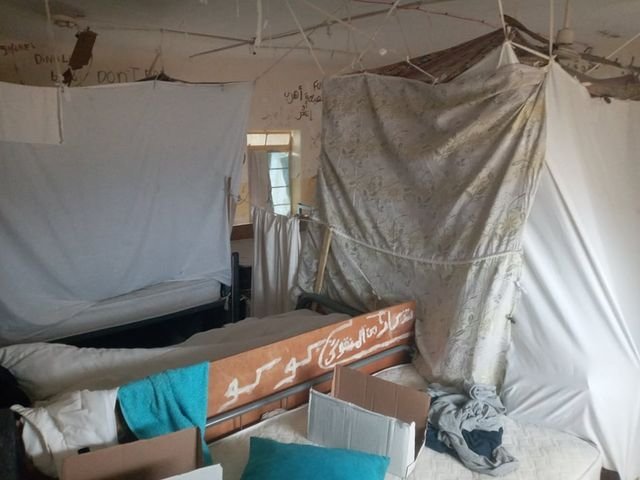 Also read: Claims of physical torture, suicide attempts by detained migrants in Malta
Increase in homelessness
Meanwhile people continue to be evicted from the open centers, despite the available space, according to the ECRE report. Asylum seekers who are considered 'not vulnerable' are able to stay a maximum of six months, or one year for families. Within this time, according to ECRE, they are unable to acquire language skills which would enable them to find work. "Many (have) to resort to irregular, unstable work positions."
The situation is made worse by a new policy which prevents asylum seekers from so-called safe countries of origin from gaining access to the labor market for the first nine months after registering for asylum.
"These individuals are, therefore, evicted from open centers before being legally able to work and sustain themselves."
Also read: Malta: Mistreatment claims, ongoing pressure despite a drop in migrant arrivals
High rejection rate
The rate of people granted protection in Malta is also dropping. Last year authorities issued 691 first instance decisions, the vast majority of which were rejected as manifestly unfounded or inadmissible. This is largely because a large number of applicants came from what Malta considers to be safe countries of origin, such as Bangladesh, Egypt and Morocco.
Prior to their return, failed applicants have remained in detention for more than 16 months, even though, the Times of Malta reports, national law specifies a maximum of nine months detention for asylum seekers.