Thousands of Afghans are still having to wait for an appointment to apply for a German visa to join their families, who have already left the country. The security situation as well as human rights in Afghanistan have worsened since the August 2021 takeover by the Taliban.
According to German government information, there are nearly 5,000 people registered at German visa offices at German embassies in Islamabad, Pakistan, and New Delhi, India. At this volume, the corresponding waiting period to receive a visa amounts to more than one year. According to further details from the German government, 3,455 Afghans are registered for an appointment in Islamabad and about 1,500 in New Delhi.
Since the closure of the German visa office in the Afghan capital Kabul in 2017, visas for family reunification purposes can be applied for at the respective German embassies in New Delhi and Islamabad.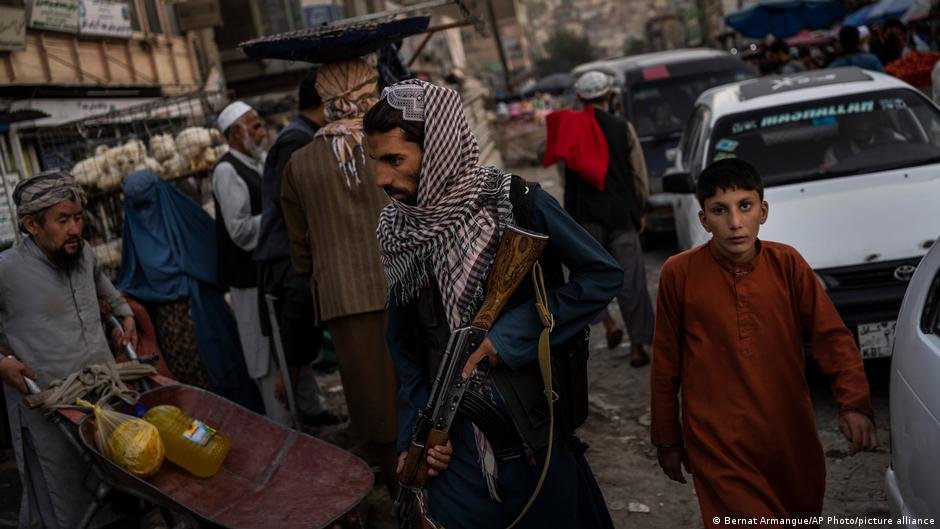 Long wait times despite use of 'discretionary powers'
To facilitate this long process, the two visa offices have been instructed by Germany's federal government to make extensive use of "discretionary powers." This is according to the federal government's response to a question submitted by Clara Bünger, a member of the Bundestag for the Left Party. Various steps have reportedly been taken to this end. Among other measures, the time-consuming process of checking official Afghan documents has been suspended for the time being. 
The Foreign Office has also begun to transfer some of the applications directly to Germany for processing. Among other things, new job were created in the Federal Foreign Office for this purpose.
Read more: UN says global population of displaced persons now exceeds 100 million
Women suffering the most
Another major hurdle for many Afghans, according to the German government, is finding a way to leave Afghanistan just to meet the deadline for visa applications. The Taliban continue block people from leaving the country without producing a passport. However, some neighboring countries have also restricted entry for Afghans since the Taliban took power last August. 
Especially for women traveling alone, it is becoming increasingly difficult to leave Afghanistan at all in order to get the travel documents they need in order to come to Germany. The Taliban have severely restricted rights for women since seizing power and are also increasingly targeting human rights activists, media workers and former Western army personnel.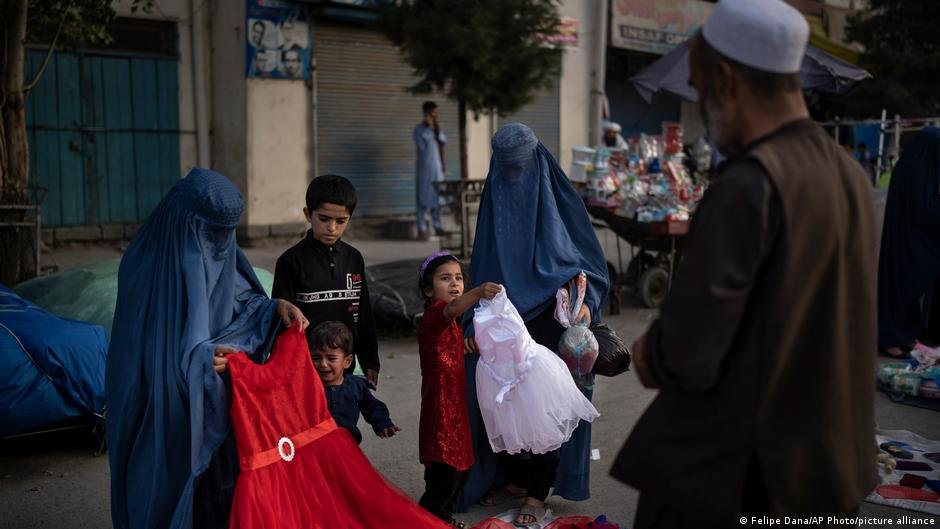 Journalists in distress
In the meantime, Reporters Without Borders (RSF) has renewed its call for swift admission and support for media workers in particular from Afghanistan. The organization said that the German government must act immediately and create reception programs for Afghan journalists and media professionals.
RSF managing director for Germany Christian Mihr stressed that there were people who needed help now and who could not wait for the start of any lengthy admission program. He added that according to RSF information, even proven cases of hardship were not being processed yet, insisting that those should be processed quickly and that their reunification with relatives should be made possible without further delay. 
He highlighted that Afghan nationals whose visas in another country had expired were threatened with imprisonment if they returned to Afghanistan.
Read more: Europe criticized over 'double standards' on migrants
20 years of progress undone
Mihr said that the Taliban were becoming increasingly aggressive in their persecution of media professionals in Afghanistan. He highlighted that since the beginning of this week, women journalists have been forced to cover their faces on television. Many females have long since stopped working, are on the run, or are in hiding for fear of repression, he added.
Afghan journalist Mobina Sai, who fled to Germany with the help of RSF, said that the Afghan government and the international community had repeatedly been warned about the Taliban and their objectives in the past. Sai, who is the former head of Radio Rabia Balkhi, said that all the achievements of the past two decades had to be given up again and that media in Afghanistan could not operate freely and transparently.
Since the radical Islamic Taliban took power last August, the human rights situation in Afghanistan has visibly deteriorated. Women's rights in particular have been drastically curtailed — both in public and even in private. 
Most recently, the Islamist Taliban have also started to target the country's media landscape. In the annual press freedom index published by RSF, Afghanistan now ranks 156 out of 180 countries.
Read more: One in three rejected asylum cases in Germany successful at appealing
With epd, KNA