Human Rights Watch has accused Bulgarian authorities of attacking Afghan and other asylum-seekers, using police dogs and other violence to illegally push them back into Turkey.
Human Rights Watch (HRW) on Thursday accused Bulgarian authorities of attacking Afghan and other asylum-seekers along the country's border with Turkey. The international rights group said that the migrants reported being beaten, robbed, stripped, and threatened with dogs while illegally being pushed back over the border.
"Bulgarian authorities are brutally and summarily pushing back migrants and asylum-seekers across the land border with Turkey," said Michelle Randhawa, refugee and migrant rights officer at HRW.
"The European Union should ensure that Bulgaria immediately stops the illegal and dehumanizing pushbacks at its borders and allows asylum-seekers access to fair asylum procedures."
Bulgaria's government didn't immediately respond to HRW's report. But officials have previously denied mistreating migrants.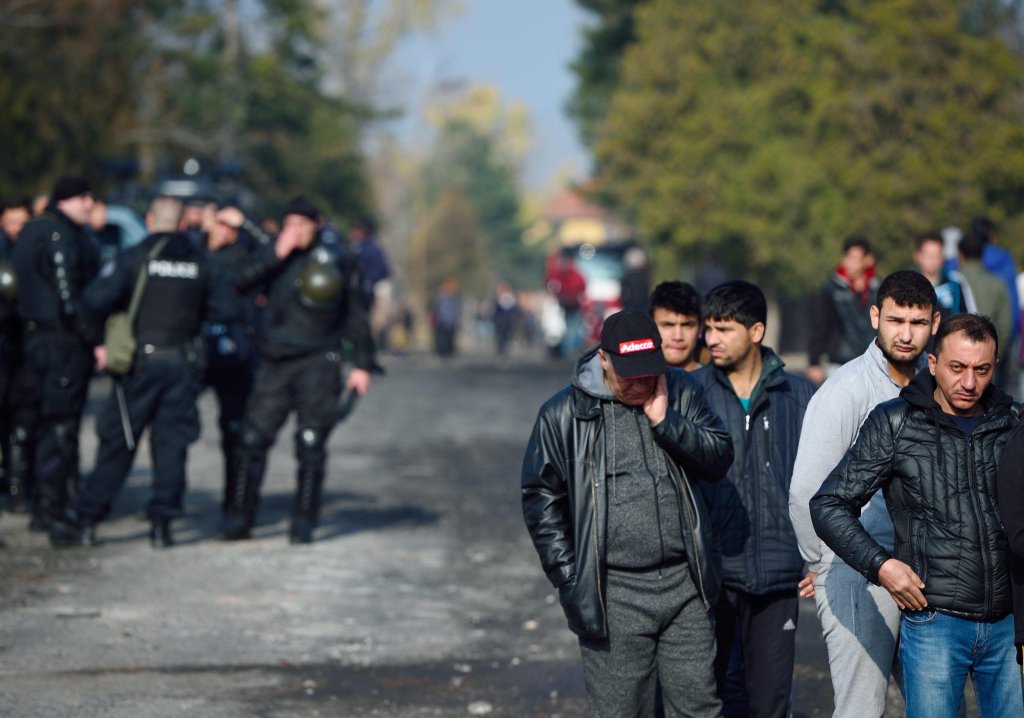 Violent pushbacks
HRW said it had interviewed 15 Afghans between November 2021 and April 2022 who told the organization that they were the "victims of 19 pushbacks by Bulgarian authorities from Bulgaria to Turkey."
Twelve people told HRW that Bulgarian police used police dogs when the migrants first encountered them. Five claimed that a police dog bit them or someone in their group, adding that even after suffering bites, police reportedly continued to threaten migrants with further violence and to use such scenes to intimidate others.
One man told HRW about another man in his group who was attacked that the police after asking him questions, "they released the dog [on him]. He was begging in Bulgarian for them to stop the dog. [We all] saw the dog biting him, his hands were bleeding … After this attack, police were … scaring this person with the dog. The dog's leash was in their hands, and they would pretend to release it."
Bulgaria's actions violate the ECHR
In July 2021, the European Court of Human Rights (ECtHR) unanimously ruled that the Bulgarian government had violated articles 3 and 13 of the European Convention on Human Rights, which details the prohibition against torture and inhuman and degrading treatment.
The Bulgarian Helsinki Committee reported there had been 2,513 pushback events in Bulgaria involving 44,988 people by the end of 2021. The previous year, it reported that Bulgarian authorities had pushed back 15,173 people.
In their report, HRW stated: "Bulgaria should immediately halt all pushbacks from its territory, hold officials who abuse migrants accountable, ensure fair treatment, and provide access to asylum procedures for all who request it."
"European institutions and member states should hold Bulgaria accountable for these abuses, and an independent border monitoring mechanism should be established to monitor and report on human rights violations on the Bulgaria-Turkey border. Frontex should internally investigate all allegations of failure to prevent illegal pushbacks of migrants and provide greater transparency about all internal investigations and findings."
Growing tension at the border
In November, Bulgaria's Defense Ministry said it was deploying troops and army vehicles along its southeastern border with Turkey to help border police deal with a growing number of migrants and refugees coming mainly from Afghanistan and Syria.
The Balkan country with a population of 7 million is the EU's poorest Member State, and is located on a major route for migrants from the Middle East and Afghanistan coming to Europe. Only a small number of them, however, plan to stay in Bulgaria, using the country instead as a transit corridor on their way further westward.
HRW points out that "at a time when Bulgarian officials are welcoming Ukrainian refugees by disseminating information to them about temporary protection and living in Bulgaria, they are brutally mistreating Afghans and other asylum seekers at their border," Randhawa said.
"Bulgarian authorities should extend the same understanding and dignified treatment to all asylum seekers as they are doing for Ukrainians."
with AP