The humanitarian rescue ship Ocean Viking has received the green light to disembark in Sicily 294 persons rescued from distress at sea. Some of the survivors have been holding out on the ship for ten days and nights.
The Ocean Viking with 294 rescued migrants on board was assigned the port of Pozzallo on the Italian island of Sicily, SOS Mediterranee announced on Twitter late on Sunday (May 29).
The rescuers of the European non-governmental organization, which operates the Ocean Viking, said the long wait had been "draining."
Earlier on Sunday, the NGO tweeted that one of the rescuees jumped off the vessel "out of exhaustion & despair" and needed to be rescued for a second time.
Also on Sunday, a highly pregnant woman had to be evacuated for medical reasons together with her husband, according to SOS Mediterranee. "Being at sea for over ten days, facing stress and fear, sleeping on the floor with the ship's vibrations made her condition critical," the organization quoted the midwife of the Ocean Viking on Twitter.
According to the SOS Mediterranee, among the 294 rescuees were almost 50 minors, the youngest of them merely three months old. In early May, the Ocean Viking rescue ship had already disembarked the same number of rescued migrants in Sicily.
Series of rescues
The Ocean Viking crew conducted a total of three rescue operations in the Central Mediterranean Sea over the course of five days. On May 19, they picked up 158 migrants from two overcrowded rubber dinghies. Three days later, on May 22, the crew rescued an additional 75 migrants in distress off the Libyan coast. The next day, another 64 women, men and children were saved from a "wooden boat in distress" in Maltese waters.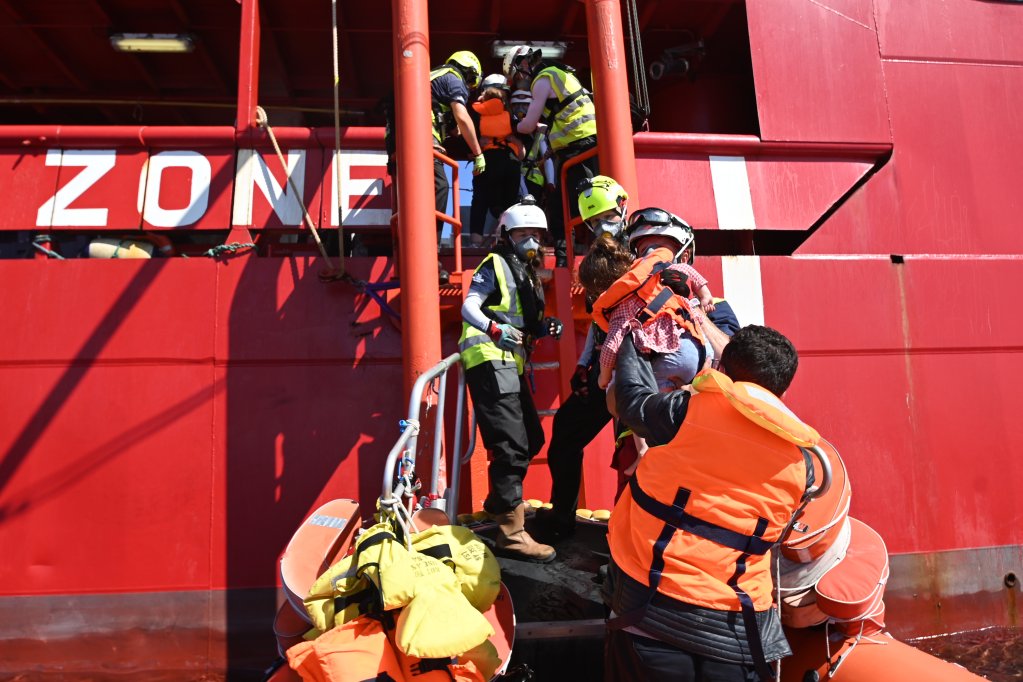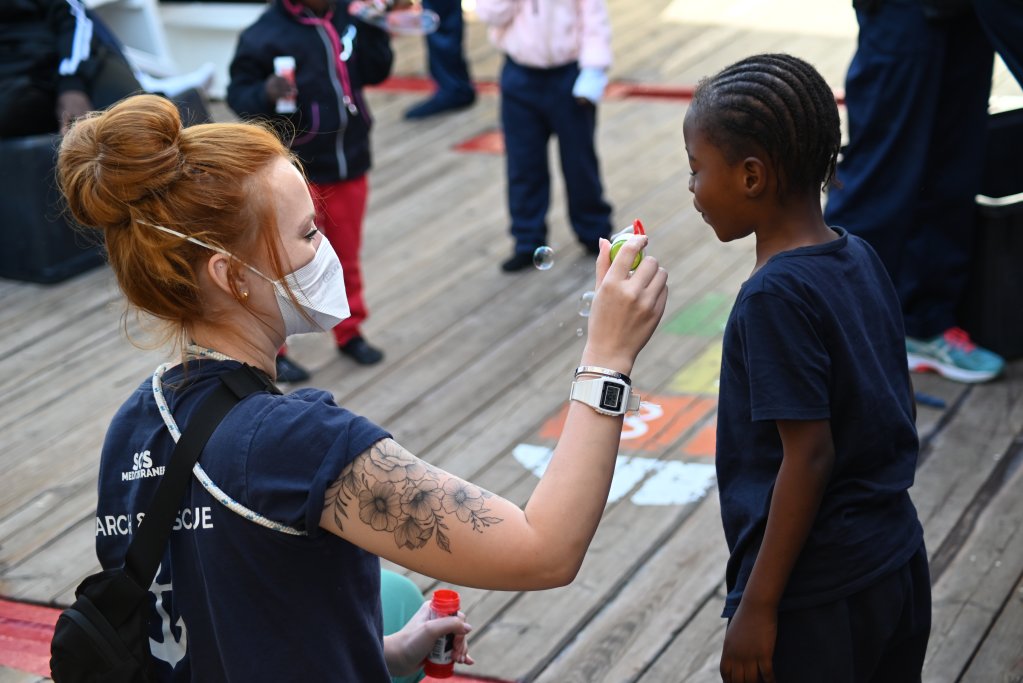 The central Mediterranean route from northern Africa to Europe is among the deadliest escape routes in the world. In early April, some 90 people presumably died in the Mediterranean in one of the worst shipwrecks involving migrants in recent years.
And just last week, at least four migrants died and three went missing after a boat carrying some 20 people capsized off the Libyan coast.
The estimated death toll in the Central Mediterranean Sea currently stands at 600 for the year. Last year, more than 1,500 people drowned there while trying to reach European shores. The real numbers are likely a lot higher.
A state-run sea rescue mission doesn't exist in the Mediterranean. Instead, it's the Ocean Viking and other NGO vessels operated by Sea-Eye, Doctors without Borders (MSF) and Sea-Watch that conduct search-and-rescue (SAR) missions to save migrants in distress.
While Libya's coast guard has intercepted and returned thousands of migrants to the war-torn northern African country so far this year, the NGOs refuse to bring shipwrecked migrants there as they face torture, extortion and other human rights violations.
With epd