Ahmed Qatib is 33 years old and from Morocco. He has been stuck in Italy for four months. The border with France is impenetrable. With few options available, he has taken to sleeping on the streets in the Italian border town of Ventimiglia and working in agriculture where he is paid a pittance. This is his story.
At 33 years old, Ahmed Qatib is already used to having to give up things in his life. First of all, he had to give up living in the country where he was born, Morocco, because of his atheist beliefs. This native of Beni Mellal said he had "too many problems with Islamists." In 2011, Ahmed Qatib was one of the supporters of the February 20 Movement, a populist uprising which provided the momentum for Morocco to join the Arab Spring.
Ahmed Qatib was one of the supporters who worked hard to promote individual freedoms in his country. But, a few years later, he feels that that political engagement, along with his atheism has led to "discrimination." First he left for Algeria, then Libya, where he was sent to a detention center, before finally making it to Italy by boat.
Ahmed Qatib is actually aiming for Germany, because he feels it has less truck with religious fundamentalists. There he hopes to continue studying Economics. But at the moment, he is blocked in Italy. But that hasn't stopped his determination to make a new life and reinvent himself. This is his story.
"I arrived in Ventimiglia [on the border with France] in February. I had hoped to make it over the border immediately and continue my journey to Germany. However, I tried six times and I still haven't managed it.
The first time I tried to cross the border, it was February. I crossed on foot but I was stopped in Menton [the first French town on the French side of the border]. The second time, I took a train. The third time, I went up on what they call the path of death [these paths, high up in the Alps between Italy and France can be very dangerous. In November 2021, a young African migrant was found dead there.] Then I tried several more times with the train. On the sixth and last time I tried, I was stopped by the French authorities in the forest, near to the town of Latte.
'The French authorities were pretty nasty'
Every time I was stopped, the French authorities were pretty nasty with me. The police officers treat us badly. Sometimes they insult us. They pushed us into cars, and from there into rooms where we were forced to sleep without any covers.
I realized that I was going to have take my time about this, so I decided to apply for asylum in Italy. Well, I was forced to, I didn't really have a choice.
In Ventimiglia, I receive food from a collective called Progetto 20K [which is an association which helps migrants in the region]. They also help migrants like us find clothes, offer us the possibility of taking a shower, or can find medicines for us when we need them.
All the migrants who are stuck like me live under the bridges in Ventimiglia. There are Sudanese, Egyptians, Tunisians, Algerians, Moroccans, Mauritanians, Chadians and Malians. Everyone helps everybody else. For example, you might offer a cover to someone who has just arrived, or share some food with them. That is the done thing.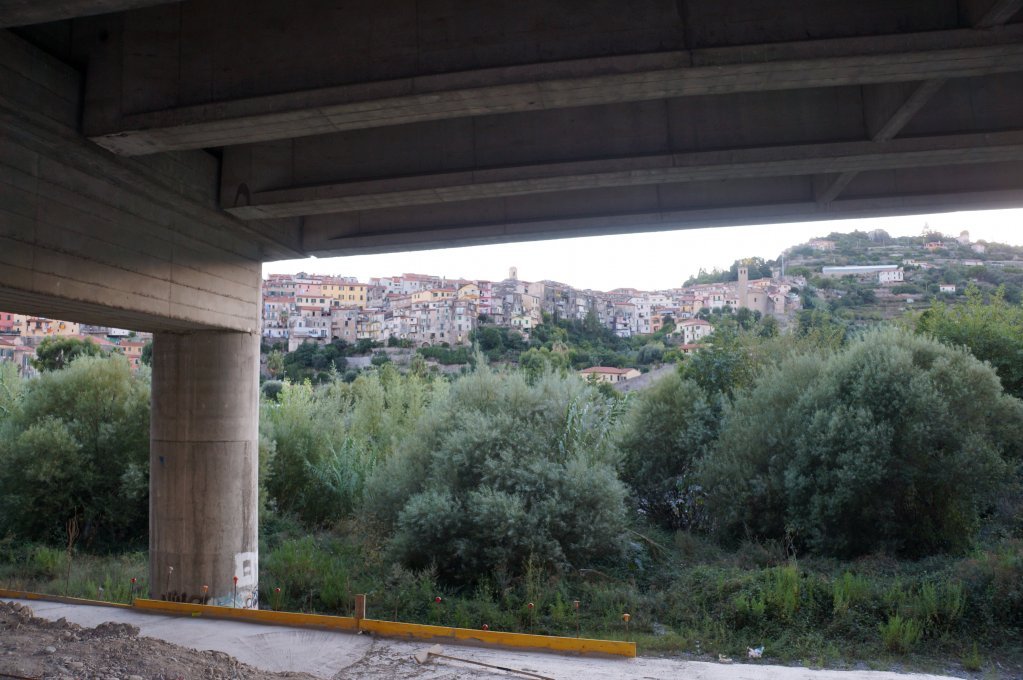 In order to sleep, I found a bit of a hollow in a pillar of the bridge over the river at the outskirts of town. It is really near the motorway. That is the place where I sleep."
After nearly two years without any accommodation being offered to migrants, the authorities in Ventimiglia are about to open two structures for the many migrants in the region. There is an identification center and a temporary welcome center which are being set up and should be open before the summer. But Ahmed Qatib had not yet heard about these centers.
'My weight goes down month-by-month'
"In the last month, I found some contract-less work [employed illegally with no protection and often very few wages / exploitation] in the fields in the San Remo region. It is not far from Ventimiglia, so I can travel there by train. I work in the fields, the owners are Italian but they change constantly. We are always being moved around. Only undocumented migrants work there. At the moment I am working on land where there is an abandoned house. The people who are paying us hide us there during the breaks they give us during the day, so that the authorities don't discover that we are working there or what they are doing.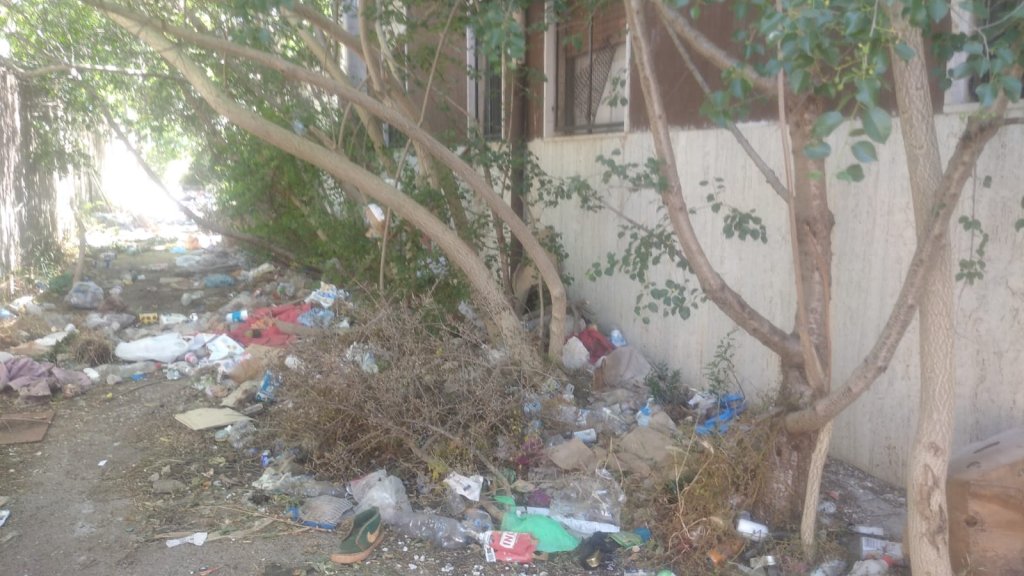 I earn about €30 per day for ten hours of work a day. It is really tough work and I suffer a lot. You have to work hard to hold on to your place in the team.
I have got wounds all over my skin, my weight is going down month by month. At the moment I weigh 50 kilograms and I am 1 meter 74 tall. I have lost about 12 kilos in the last three months because of my work and my overall situation."
This article was originally published in French on June 1, 2022 and translated by Emma Wallis